Dwayne Johnson's Black Adam Costume Explained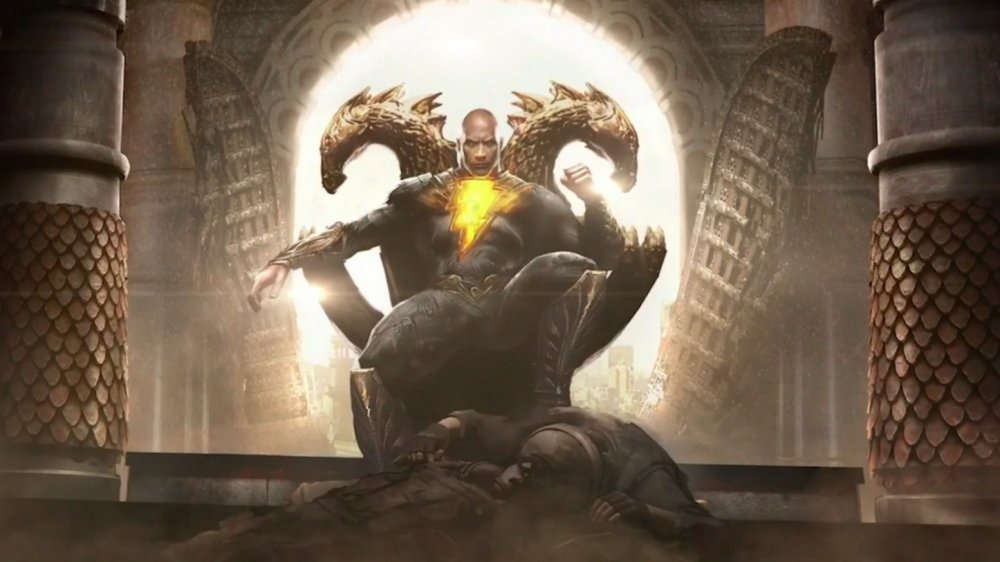 Warner Bros.
The man in black is coming to crush them all.
DC FanDome was an event for the ages, dropping trailers, behind-the-scenes footage, and exciting news left and right for all fans to enjoy at their leisure. A highlight coming out of the digital convention was a preview at the upcoming Dwayne "The Rock" Johnson-led Black Adam film, set to begin filming in early 2021. Fans have waited for some time to get any information about the movie since its announcement, and the former WWE superstar delivered with an unveiling of concept art for the impending DCEU installment.
The big draw for many is the reveal of Black Adam's suit and how might look on Johnson when he appears on the silver screen. While the outfit likely isn't finalized, as few concept designs rarely translate directly to the big screen, it's fair to say this is pretty close to the final product. It's a nice blend of modernity and tradition that somehow makes Johnson look even more tough-as-nails than he already does, and the suit certainly deserves the attention of even the Justice League itself. 
Of course, with this being another early look at Black Adam, there isn't a whole lot said about the movie itself in the concept art photos alone. However, a closer look at some of the finer details gives away more to the story. Here's a breakdown of the DCEU's Black Adam costume and what it means for the film.
Dwayne Johnson's Black Adam goes all-in with New 52 influence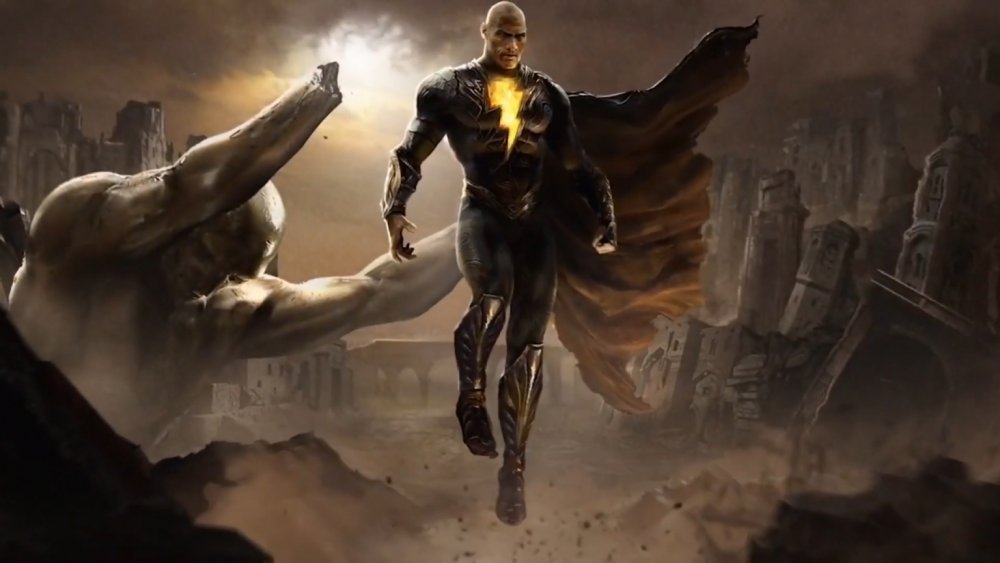 Warner Bros.
Standout features in this particular Black Adam depiction are the costume's inclusion of his cape, gauntlets, belt, and shin guards — complete with a black-and-yellow color scheme to match the rest of his suit. While many modern-day fans of the character wouldn't bat an eye at such details, those familiar with Black Adam's history will point out that this isn't how he's dressed since the beginning. In fact, the addition of a cape and the armored presentation is a fairly recent addition to his characterization.
Back in 2011, DC Comics came to the realization that its backlog of content made it impossible for new readers to catch up on everything that has happened in the sprawling canon. The ultimate conclusion company executives came to was that they needed to establish a new continuity that effectively revamped the entire DC universe. Dubbed the New 52, this comic book run took existing characters and tweaked their origins, abilities, and, of course, their costumes. One such change gave Black Adam a cape and a more metallic wardrobe, which deviated a bit from his look before the relaunch.
Black Adam's outfit connects him to Shazam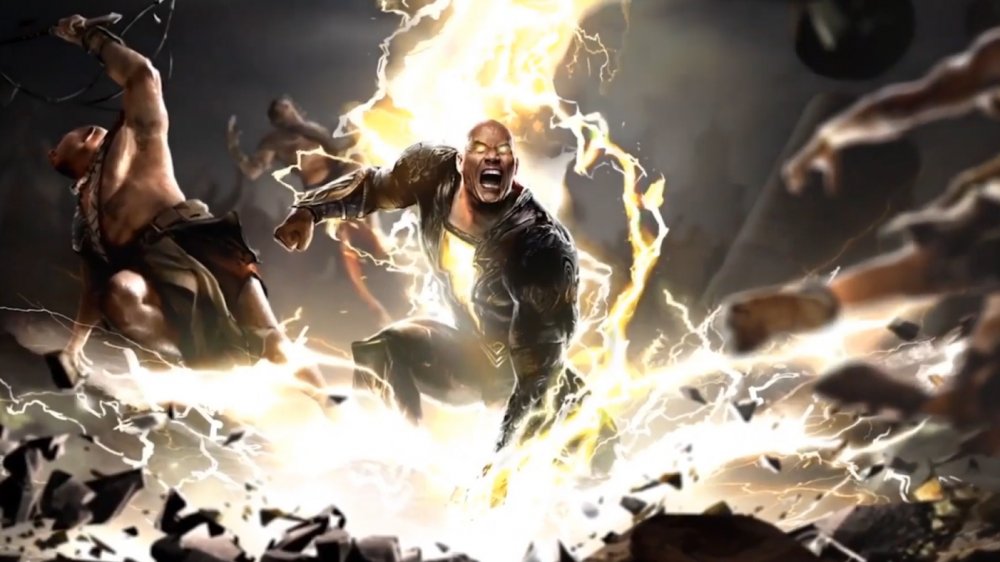 Warner Bros.
When Shazam! released to theaters in April 2019, fans knew that the introduction of Black Adam was right around the corner. The two meta-humans have been bitter rivals from their earliest days on the comic page, forever linked together. Despite their differences in morality and frequent physical clashes, both characters are fairly similar from a design standpoint, while still managing to appear as polar opposites. As evidenced by the concept art for Dwayne Johnson's antihero film, keeping that consistency is of the utmost importance.
From the lightning bolt on their chests to the gold accents of their costumes, it looks like Johnson's Black Adam and Zachary Levi's Shazam will be two sides of the same coin. They both were chosen to be the champion of the centuries-old Council of Wizards member Shazam at different points in time, and both tap into their superhuman abilities by saying "Shazam!" However, their motives couldn't be any more different: Shazam wants to help the world, while Black Adam wants to rule it. Their contrasting color schemes drive this point home, yet still address their similarities when it comes to their superpowers. According to Levi himself, Black Adam and Shazam will meet on the big screen in the third Shazam! movie; seeing them face-to-face in near-matching gear will be a sight to behold.
Until then, mark your calendars for Black Adam's release on December 22, 2021.