What The Rock's Warning To The Justice League Really Means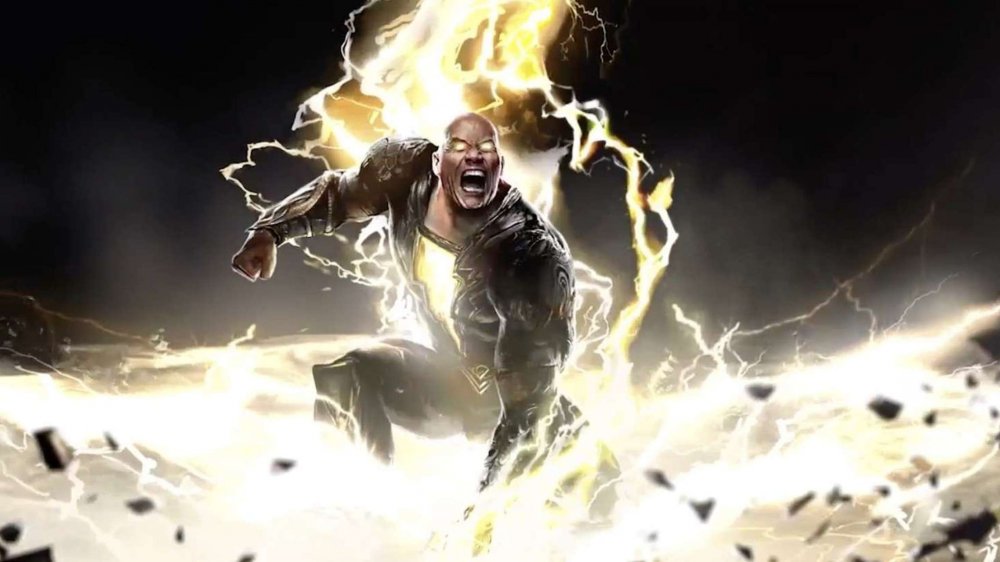 Warner Bros./DC Entertainment
As part of the DC Fandome's Black Adam panel, star and producer Dwayne Johnson revealed a handful of plot details about the upcoming film alongside co-star and Atom Smasher actor Noah Centineo, who teased his own appearance via video. While fans got a glimpse at Black Adam's concept art and an update on Centineo's training, one of the panel's most spine-tingling moments came right at the end, with Johnson promising that the DC Universe of heroes is about to get a powerful overhaul.
"One of the main things I always loved about Black Adam is that he was an anti-hero ... I love that he has his own sense of Black Adam justice," Johnson said. "I also love the fact that his origins are that of a slave ... he felt the burdens and the pressures of a larger entity holding him down until you can't take it anymore." 
In some ways, his origins as an enslaved person make Black Adam unlike the other heroes previously introduced to the DCEU, many of whom are everyday (and economically comfortable) humans, aliens, and non-human royalty. Johnson teased that his Black Adam arc will follow the comics in at least one important regard: His magically abled anti-hero will develop from an enslaved person to a super-being with the power of the Wizard Shazam.
It's a story referenced in 2018's Shazam, and one that Johnson teased could upend the ladder of power in the DCEU and effectively dethrone the Justice League.
"Let's let Flash, Shazam, Wonder Woman, Superman, Batman — let's let them know something," Johnson said. "Things will ever be the same because the hierarchy of power in the DC Universe is about to change." 
Strong words.
Dwayne Johnson's claim that Black Adam can take the Justice League might not be all hot air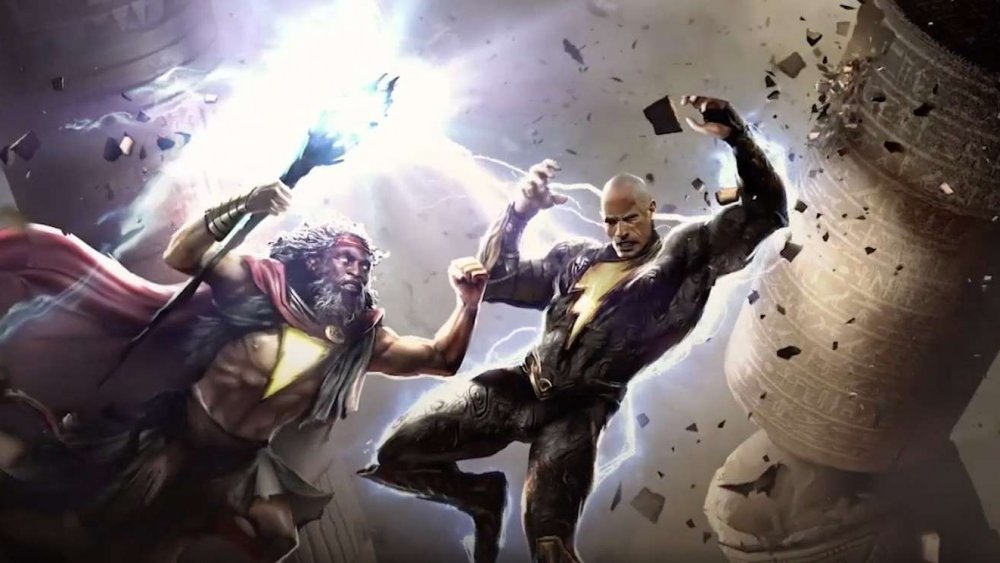 Warner Bros./DC Entertainment
The former champion of Shazam, Black Adam embodies several god-tier powers that make his warning legitimate. That includes increased stamina, swiftness, strength, intelligence, and power, such as clairvoyance, flight, telekinesis, electrokinesis, and more. As an incredibly old and mystical being, it's logical that he'd have faced and defeated several DC heavy hitters. So while there's been no hint that the Council of the Immortals member will be seen or mentioned in Snyder's four-hour Justice League film, the character has run into the powerful league of iconic DC heroes before.
In the graphic novel, Injustice: Gods Among Us, the "Year One" storyline sees Black Adam nearly take down the entire Justice League singlehandedly. After his homeland of Kahndaq is attacked by a neighboring country, and people — including children — are killed, Black Adam's kill-without-mercy brand of vengeance levels an entire city and prompts the League to step in. During their clash, Adam subdues Superman, knocks Green Lantern unconscious, and rips off one of Cyborg's arms before taking him out with a single punch. 
But in a moment of cockiness, he leaves himself open for attack, and Wonder Woman delivers a decisive blow followed by another from Superman. Eventually, Black Adam is wrestled down by two-thirds of the golden trio before they force him to return to his human form with a little help from Wonder Woman's lasso. While Black Adam doesn't win, it should be noted that two of DC's strongest characters could barely contain him, and ultimately only defeated him after turning him back into a mortal. 
Johnson's declarations at DC FanDome that Black Adam will be "a ruthless keeper of justice" who doubles as "judge, jury, and executioner," are certainly not exaggerations of his character, making Adam's addition to the DCEU a deadly development.
The road to Black Adam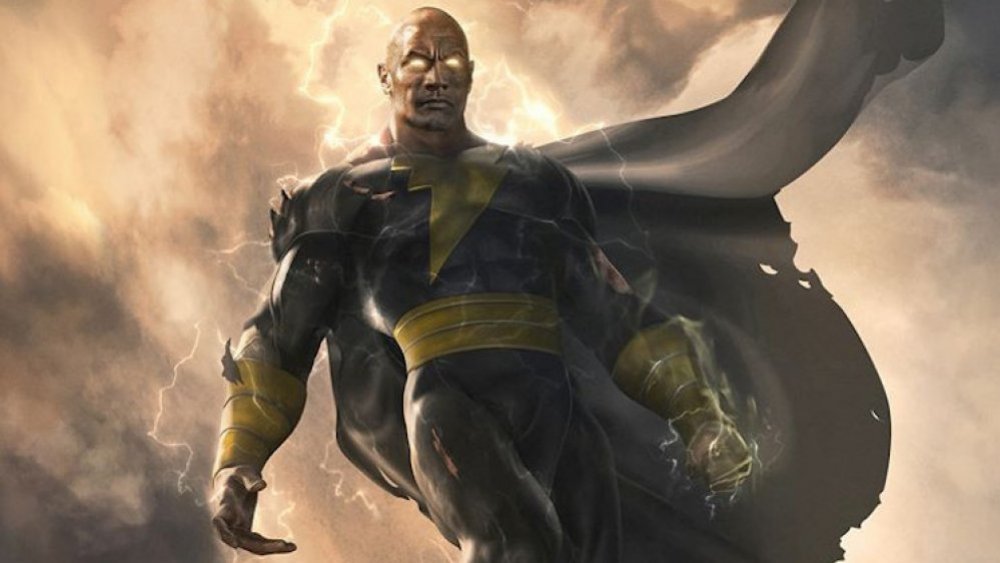 Warner Bros./DC Entertainment
Black Adam will mark the first-ever appearance of the titular character, created by Otto Binder and C. C. Beck and who debuted in 1945 on the pages of The Marvel Family #1, in live-action on the big screen. It's certainly been a long time coming — both for Black Adam to cause some trouble beyond the bounds of animation and for Johnson to finally embody the character and have his moment in the solo movie sun. The actor announced nearly six years ago, all the way back in September 2014, that he was set to portray Black Adam; he dropped the news via Twitter, sharing a comic book still of Black Adam strangling his nemesis Shazam and captioning it, "'Kneel at his feet or get crushed by his boot.' My honor to become.. #BlackAdam #TheAntiHero #DCComics."
It wasn't until over two years later, in January 2017, that New Line Cinema and DC Entertainment made things official, announcing that Johnson's Black Adam was getting a standalone feature. At the time, a common point of discussion was whether Black Adam would be the eponymous anti-hero's cinematic debut, or if it would be his second go-around after potentially appearing in a very small capacity in December 2018's Aquaman or April 2019's Shazam! — though the latter was, ironically, believed to be less likely. Neither cameo appearance ended up happening, of course, and Black Adam is the first we'll see of the DC Comics character. As for when Black Adam and Shazam will meet on the silver screen, fans should plan for a face-off in the third Shazam! movie.
Black Adam will hit theaters on December 22, 2021.