The Pogo Mystery Fans Want Solved In Umbrella Academy Season 3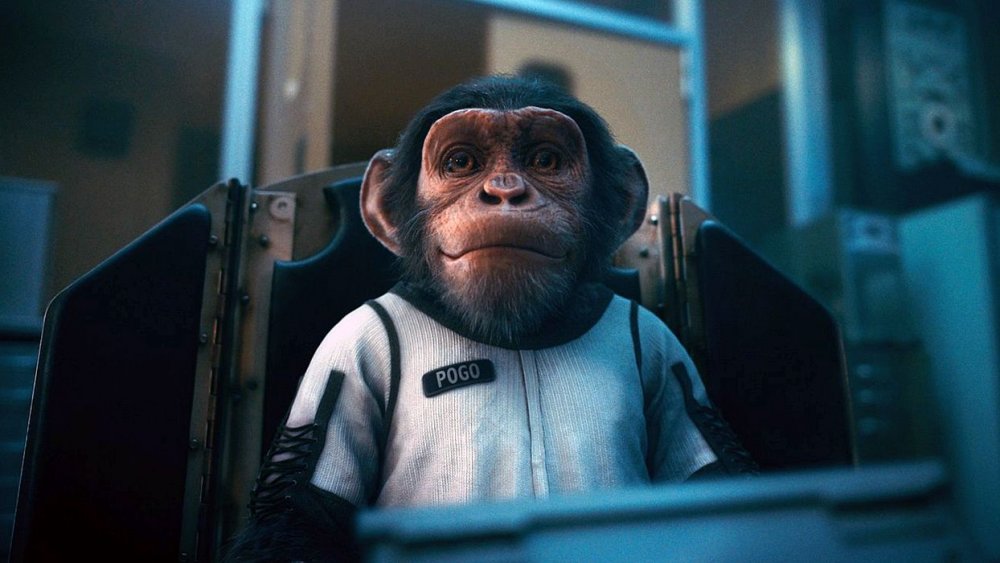 Netflix
Contains spoilers for season 2 of The Umbrella Academy
If you're among the masses who've already binged the pulse-pounding second season of Netflix's smash-hit superhero series The Umbrella Academy, you're probably still wiping perspiration from your brow, 'cause season 2 was a legit barn-burner. The shoe's sophomore outing found the Hargreeves clan trapped in 1963, attempting to save President John F. Kennedy from assassination, facing off against the nefarious Handler (Kate Walsh) and her Commission hordes, and ultimately finding their way back to 2019 only to discover they'd been supplanted by a fresh crew of supers calling themselves The Sparrow Academy. 
That's not all that transpired across these ten episodes, either. We were also treated surprising appearances from younger versions of a few key supporting players from season 1. While it was great to see Reginald (Colm Feore) and Grace (Jordan Claire Robbins) in The Umbrella Academy's second season, fans no doubt took far more pleasure in the appearance of The Academy's hyper-intelligent chimpanzee-parental figure Pogo (Ken Hall and Adam Godley).
Sure, Pogo ended up becoming one of the more reviled characters in season 1, but those ill feelings undoubtedly melted quickly away when the chimp turned up in baby form during the season 2's fourth episode. As fascinating os Baby Pogo's story is, all season 2 gives us is a tantalize taste, and after that brief episode 4 appearance and the ensuing episode 5 flashback, the character never returns.
When last we saw Pogo, the adorably diapered simian had just viciously attacked Number 5 (Aidan Gallagher), and was walking hand-in-hand into the night with Reginald, leaving fans desperate to know what became of him after.
How will Pogo be changed in season 3 of The Umbrella Academy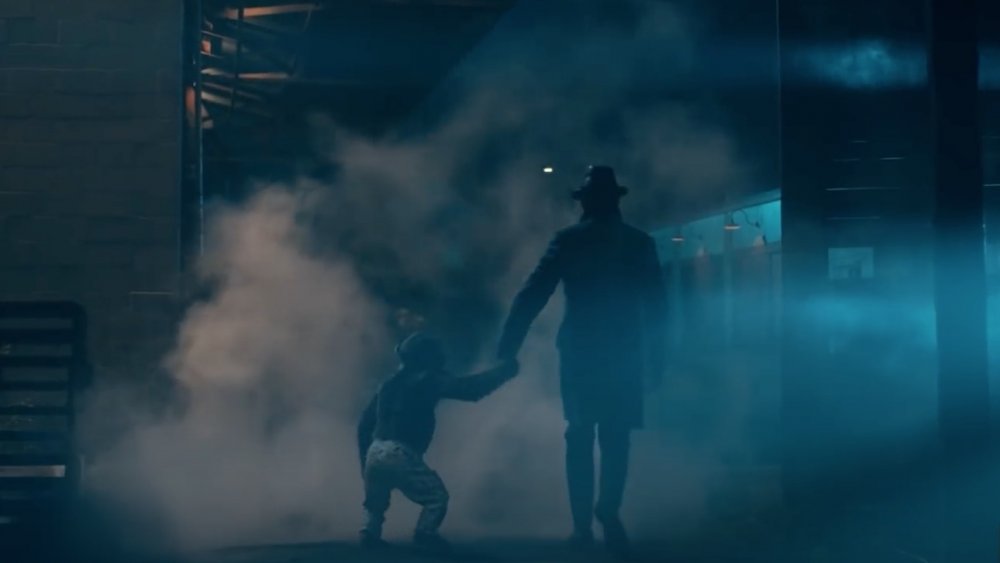 Netflix
Theoritically, we should have a fair idea of what Pogo's life was like in the ensuing decades. We did, after all, meet the positively regal, adult version of the advanced chimp in season 1 of The Umbrella Academy. After that head-spinning season 2 finale, however, we're sure that nothing is as it was for Team Hargreeves in the new version of 2019. 
The super siblings return is initially marked by joy at their success preventing apocalyptic events in both 1963 and 2019, but the rug is promptly pulled out from under them when they run into their still-living adoptive father and their revenant brother Ben (Justin H. Min). Sir Reginald is not exactly happy to see his adopted children from a previous timeline, and Ben doesn't recognize them at all.
We don't see Pogo in the moment, but it's safe to assume that: 1) he stuck by Sir Reginald's side even after Grace's departure, and 2) he will also be changed by the drastically altered timeline. As you'll recall, season 1 Pogo was often sullen, and worn down by regret from standing by Sir Reginald's side as he made some very questionable decisions about raising his adoptive children. In our brief glimpse of the new 2019, it seems things have gone a little better for Papa Hargreeves the second time around, which means we might be seeing a sunnier side of Pogo in season 3 too.
The other possibility is, of course, that Grace might've taken Pogo and raised him herself when she exited "Reggie's" life in 1963. If that's the case, it's possible we won't see Pogo at all in The Umbrella Academy's third season, but don't count on it.