The Umbrella Academy Fans Are Now Freaking Out About Baby Pogo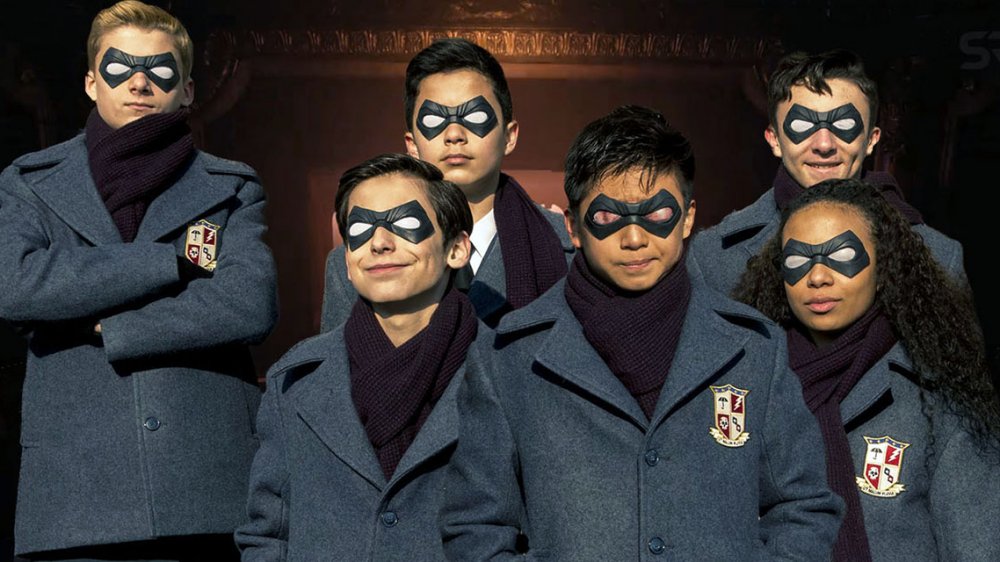 Netflix
You'd be hard pressed to find a more hotly anticipated summer release than the second season of Netflix's outstanding adaptation of The Umbrella Academy: The Apocalypse Suite, a 2007 comic by Gerard Way and Gabriel Bá. In a (successful) attempt to gin up extra enthusiasm ahead of the new season's July 31 streaming debut, Netflix revealed a fresh baby photo of one of the show's most popular supporting cast members, and fans haven't stopped expressing their approval.
The character in question, of course, is Pogo (Adam Godley and Ken Hall, whom Looper recently interviewed ahead of season 2) — the talking, anthropomorphic chimp who lived at the Academy while all the Hargreeve kids were growing up, and served as a kind of surrogate father to the superpowered youths. Netflix dropped the photo (pictured below) via its official company Twitter account with the accompanying message: "Season 2 of The Umbrella Academy premieres this Friday! To celebrate, all week long we'll be giving you exclusive sneak peeks across @NXOnNetflix @UmbrellaAcad & right here! First up, enjoy this brand new photo of #BabyPogo."
So far, much of Pogo's backstory remains a mystery, but unless Netflix's production still is the mother of all red herrings, that's likely to change through flashbacks in season 2. Even more exciting is the fact that the text of the tweet suggests more photo reveals should be forthcoming over the course of the week.
Look out Baby Yoda, here comes Baby Pogo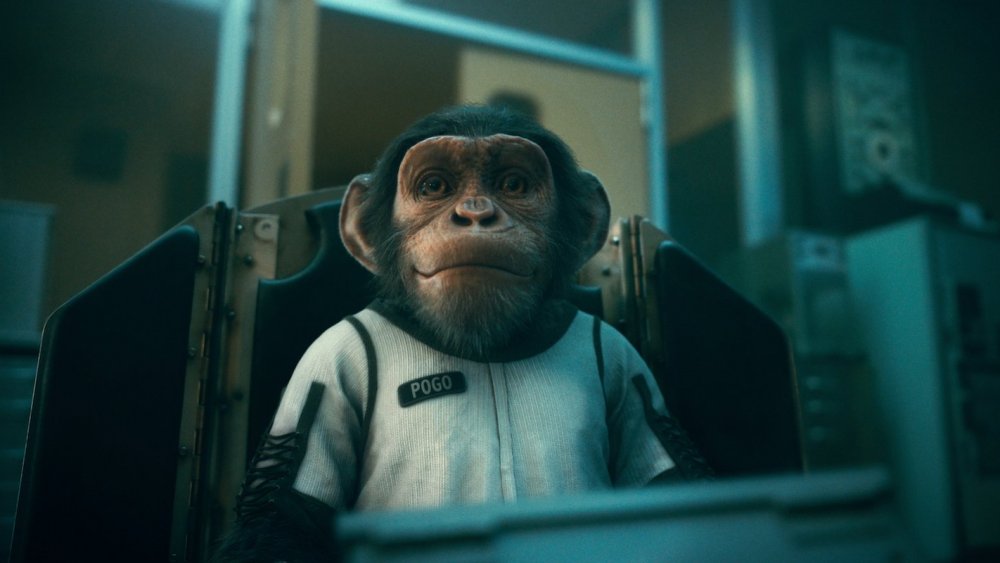 Netflix/Twitter
In an obvious bid to piggyback the meme-able success of The Mandalorian's Baby Yoda, The Umbrella Academy would like to present Baby Pogo for your consideration. The adult Pogo was Reginald Hargreeve's assistant and closest confidante for most of his professional life. The super-intelligent chimpanzee that appeared on screen in season 1 was actually the product of two performances. Adam Godley voiced the CG enhanced Pogo and provided facial performances for the motion capture, while actor Ken Hall provided all the body work and stood in for the character on set. No news yet whether Baby Pogo will be a similar collaborative effort.
Spoilers for season 1 beyond this point
It likely comes as a relief to fans that Pogo will at least appear in some capacity in season 2. The loyal Chimp was horrifically impaled after revealing that he knew and concealed the nature of Vanya's (Ellen Page) powers from her. On the episode entitled "The White Violin," Vanya comes into her hidden powers in a big way, and punishes Pogo for his deception. If only she had seen that adorable baby picture, maybe she would have held back? Yeah, probably not.
All ten episodes of The Umbrella Academy season 2 land on Netflix on Friday July 31. The critics are already raving about it, so go ahead and clear your calendar now.