Why HGTV Fans Need To Watch Flipped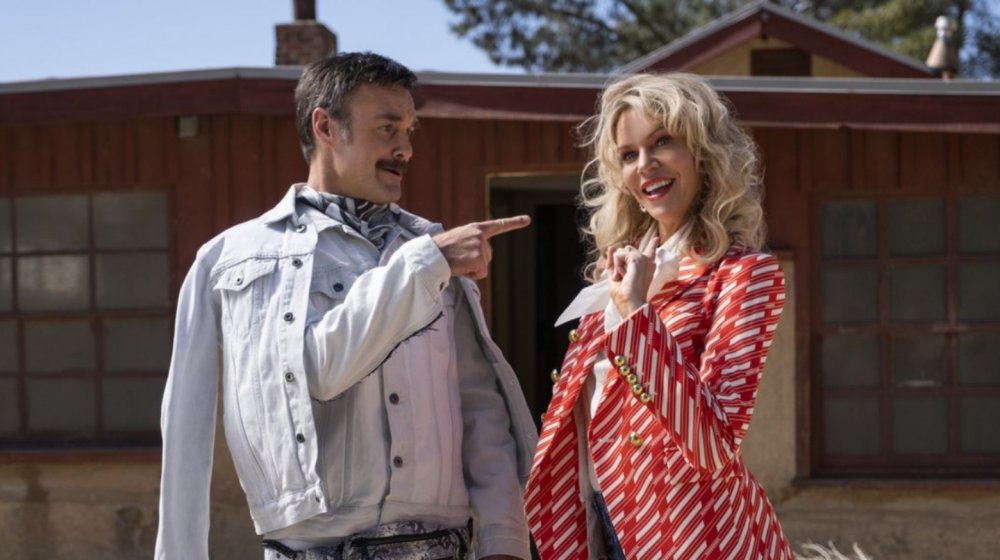 Quibi
This content was paid for by Quibi and created by Looper.
2020 turned out to be a big year for the short-form streaming service, Quibi, which came out of the gate with some highly enjoyable shows in its first year online. Among the revivals and adaptations were more than a few original shows, one of the most talked-about of which, Flipped, managed to bag Quibi a few Emmy nominations for its solid performances and unique premise.
Flipped stars Will Forte and Kaitlin Olson as Jann and Cricket Melfi, an unemployed couple who hope to start their own business fixing up houses and selling them to make some cash and become cable celebrities. Their hopes quickly turn sour, however, as they wind up in a dangerous working relationship with a drug cartel.
If the Melfi's goal sounds at all familiar to you, you must be a fan of HGTV and the host of reality shows they run that follow that same framework (minus the drug cartel part, of course). This is no mere coincidence, as without the popularity of these programs, Flipped likely wouldn't have come to fruition. It's a fun, fictitious turn on what so many HGTV fanatics have come to love about their home renovation station, while also paying homage to those that made it possible.
Here's why Quibi's hit series, Flipped, should be on every HGTV fans' radar.
Flipped satirizes one of HGTV's most successful original programs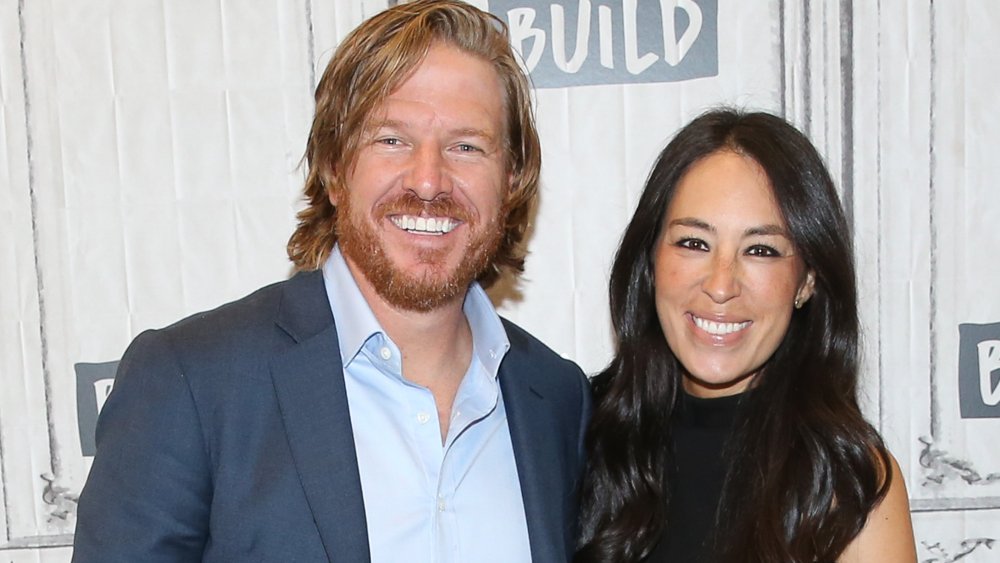 Rob Kim/Getty Images
Back in 2013, HGTV debuted what would become one of its most popular series, Fixer Upper. The show followed Waco, Texas couple Chip and Joanna Gaines, who run a business that renovates and redecorates run-down homes. It was an instant hit, popularizing the "Farmhouse-chic" design aesthetic and even increasing tourism in their town. As with anything remotely popular, media will come along that's inspired by it, and as Kaitlin Olson told People, Flipped is a direct byproduct of Fixer Upper's hosts.
"It was inspired by them," Olson admits, but her objective with her character wasn't solely to plagiarize Joanna Gaines. "My character isn't trying to emulate her, my character thinks she can be way better than her," she added, even confessing that shows like Fixer Upper suck her in just like everyone else, and that she finds their premise "fascinating." Even though the new Quibi series means to jest with the home renovation genre, Flipped is brought to life by those with some degree of reverence for the source material, and it's right up your alley if you enjoy HGTV's content.