Could This Small Detail From Yellowstone Season 1 Save The Ranch?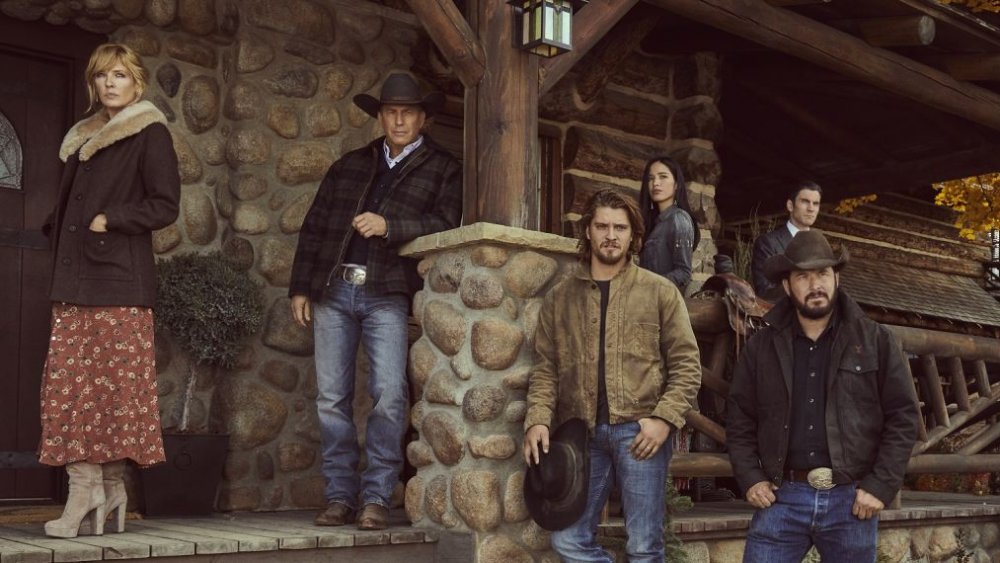 Paramount Network
Contains spoilers for Yellowstone season 3
The wolves are circling John Dutton's (Kevin Costner) massive ranch as Yellowstone season 3 moves toward its final act.
Roarke Morris (Josh Holloway) is coming for John's land with all the financial might of Market Equities. Beth's stunt shorting his stock might have kept him occupied for a minute, but he's officially mustered his forces for a counterattack, and it's clear that no one — not even Beth — has the capital to stand up to him. The fact that he sent his goons after Teeter (Jennifer Landon) and Colby (Denim Richards) shows that he's even willing to confront this fight on Montana terms, which leaves John with very few options.
In case you need a refresher, Market Equities has a plan to build an international airport in the middle of a valley that's currently a part of the Yellowstone Ranch. They're going to use the airport to service their new, planned ski community, a development that will transform the face of the land abutting Yellowstone, and turn Bozeman into the next Park City. In real financial terms, these changes will inevitably ratchet up the local property taxes, making John's massive estate essentially unaffordable. If it all goes through and Morris gets his way, the Duttons will be bankrupted — pushed out of Montana by the changes happening around them.
As things stand heading into the final hour this season, it doesn't look like John has any (legal) recourse left to save his estate. He's already rejected Morris' offer to purchase the land at a fair price, and he now faces the likely deployment of the governor's eminent domain powers to repossess the land for pennies on the dollar. You might expect a Dutton to head for the gun rack under these circumstances, but one Redditor recently theorized that an odd detail from season 1 may actually render a much more civilized solution in John's favor.
Tate's dinosaur bones may save the Yellowstone Ranch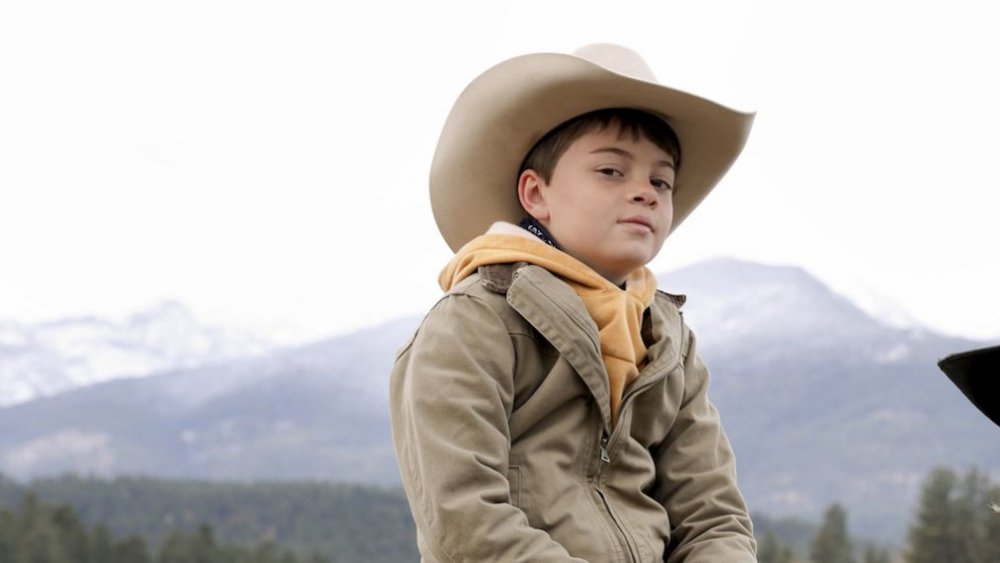 Paramount Network
Redditor u/phonebook29 pointed out that, "The thing that will ultimately save the ranch goes all the way back to the dinosaur bones found in the beginning of the show. Not sure how this will play out but I have always thought this was a strange thing to drop on us at the beginning of S1E1. Full circle. Dinosaur bones will somehow come back to make an appearance."
This user brings up an interesting point. Way back in season 1, Kayce's (Luke Grimes) son Tate (Brecken Merrill) found a clutch of dinosaur bones on the land at issue. Since most of the bones were stolen when Kayce's house was ransacked by marauders predating on the reservation, we haven't heard much about them. That all may change as John finds his back up against a wall squaring off with Morris and Market Equities.
When discoveries of archaeological significance are made on a piece of land, laws enacted to preserve these invaluable artifacts can be leveraged to prevent any development of the land that might disturb the remaining discoveries. Dinosaur fossils certainly qualify. If the Duttons can get in touch with the right authorities, there won't be any amount of money Market Equities can throw at this fight and win. Excavation of a site this big could take years — even decades. Tate's dinosaur bones might just be the last ace up John Dutton's sleeve. It's certainly an interesting theory.
The Yellowstone season finale airs Sunday, August 23 on Paramount Network.