Characters We're Worried About In The Yellowstone Season 3 Finale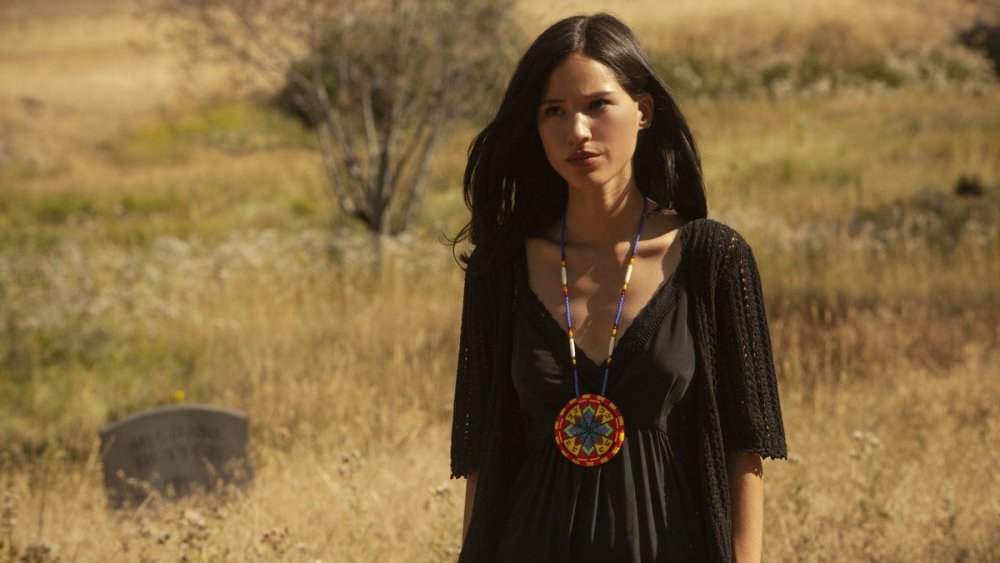 Paramount Network
Contains spoilers for Yellowstone season 3
Season 3 of Paramount Network's breakout neo-Western Yellowstone has been a slow burn compared to previous seasons. With accounts settled between the Duttons and previous big bads, season 3 introduced the bigger, badder threat of Roarke Morris' (Josh Holloway) marauding hedge fund, and their politically connected plan to turn a huge swathe of the Duttons' land into a new international airport for the region. Although this conflict presents the most serious existential threat to John Dutton's (Kevin Costner) legacy yet, it's only recently come to a violent head on the show.
For most of the season, Beth (Kelly Reilly) was able to keep Morris at bay with some tricky financial maneuvering. As she continued her plan to buy up a buffer zone of land around her family ranch using her Utah private equity firm's capital, she convinced her boss to keep Morris in damage-control mode by aggressively shorting his stock. At first, this annoyance certainly kept the carpetbagging capitalist at bay, but considering his fund's superior buying power, the setback was only temporary. With Morris now flexing back at Beth and attempting to play the Duttons' game by having his henchmen trample Yellowstone wranglers half to death in a river, we appear headed for a major blow-up in the forthcoming season finale.
The A-plot isn't the only hot spot, either. While we stand a good chance of losing someone to the Morris-Dutton conflict, Kayce's (Luke Grimes) wife may also be living on borrowed time. Monica Dutton (Kelsey Asbille) has agreed to put herself in harm's way to help Chief Rainwater (Gil Birmingham) hunt down sexual predators on the reservation. We've already had a glimpse of how this plan could potentially go awry, and it doesn't seem like that's deterred Monica from heading back into the danger zone. With the penultimate episode behind us and only one hour of season 3 remaining, here are the characters most likely to bite the dust.
Roarke Morris kicked the wrong hornet's nest on Yellowstone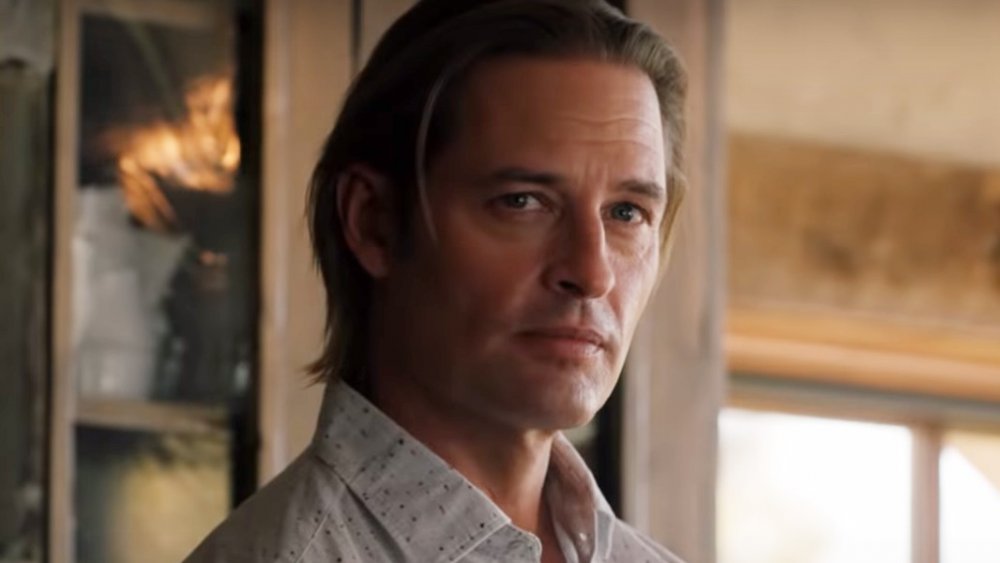 Paramount Network
Josh Holloway's handsome and devious hedge fund manager Roarke Morris had the aspect of a dead man walking from the beginning. When we first met him this season, he was fishing in a river that cuts through Dutton land. This delicate act of near-trespass only foreshadowed a much more invasive maneuver to come. Beth soon learned that Morris was planning a massive hostile takeover of the Yellowstone Ranch, and not because Morris had any interest in cattle wrangling. Using his fund's considerable political sway, Morris planned to put pressure on the governor to use eminent domain to grab thousands of acres of Dutton land at bargain-bin prices so that he and his corporate overlords can build a new international airport to service their planned ski resort in the mountains near Bozeman. This move will inevitably result in increased property taxes, making John Dutton's legacy land trust excessively expensive to maintain.
There was a happier way out for the Duttons at one point. Morris' killer attorney, Willa Hays (Karen Pittman), offered John $10,000 per acre for a total amount in excess of $500 million. The deal would have meant the end of the Yellowstone Ranch, but it also would have furnished John and his heirs with the kind of generational wealth that empires are built upon. Despite Beth's overtures, John rejected the offer, and now he seems poised to settle things with Morris the old-fashioned way. Morris should probably check in with Dan Jenkins (Danny Huston) to find out how that story ends.
Now that Morris has officially fired the first shot by having Teeter (Jennifer Landon) and Colby (Denim Richards) trampled on their own land, John Dutton seems ready to bring this conflict to a violent end. We're guessing Josh Holloway is going to be on the market for a new TV series very soon.
Yellowstone fans are due for a heartbreak, and Monica Dutton may be the cause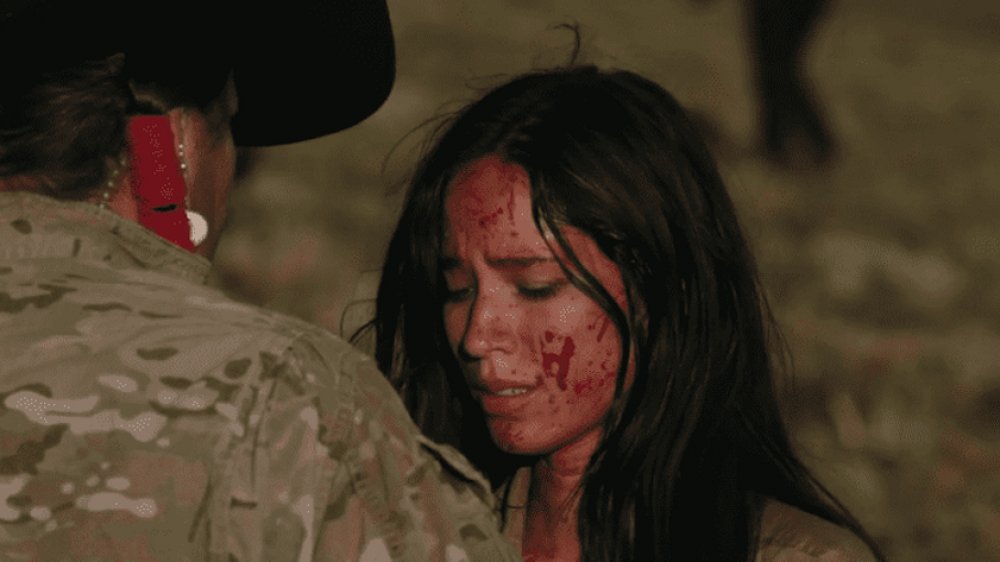 Paramount Network
Few Yellowstone fans will shed any tears for Roarke Morris, but a much more beloved character also finds herself in the hot seat. Kayce's wife Monica has been doing some "volunteer work" acting as a honey trap for roving white men who have been predating on native women around the reservation. She got her first taste of blood during her first day on the job, and it doesn't appear that she's ready to give up the thrill of justice.
Despite all the support Monica had from reservation PD and Chairman Rainwater himself as she hung herself out there, she still almost came to a sticky end. A sniper positioned in the hills barely took out the target in time before he could assault her. If Monica keeps up the Chris Hansen act, she may not be so lucky next time.
The death of Monica would certainly be a game changer on Yellowstone. Without his wife keeping him honest, Kayce might descend deeper into his father's clutches. He's already doing his father's job — both of them, actually. It's hard to imagine how Kayce remains in touch with his conscience without Monica looking over his shoulder.
The Yellowstone season finale airs Sunday, August 23 on Paramount Network. Tune in to find out just who makes it out alive.