The Time-Travel Thriller Umbrella Academy Fans Need To Binge On Hulu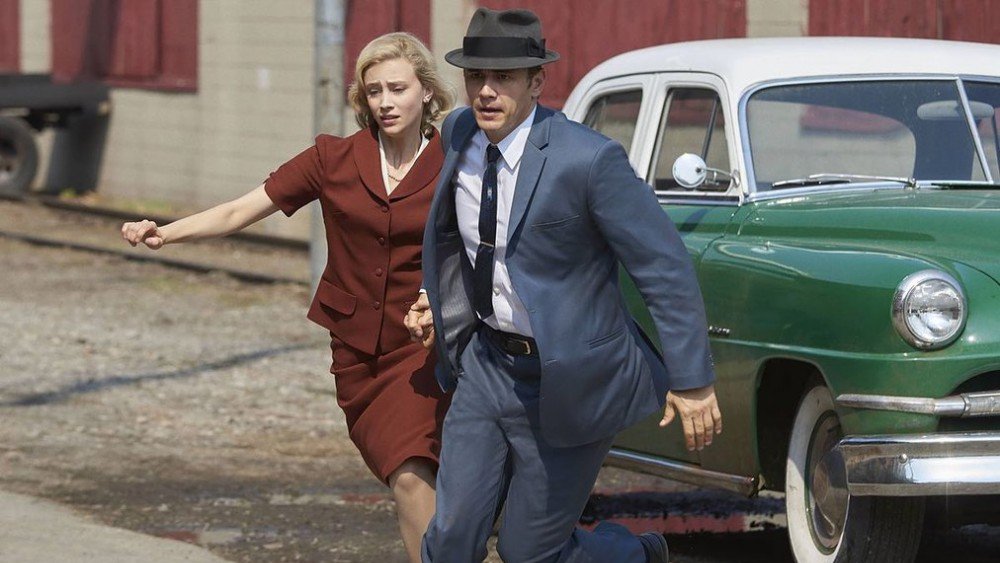 Hulu
Season 2 of Netflix's super-stylish superhero series The Umbrella Academy landed on the platform on July 31, and when it did, it brought with it a sonic boom of shocking twists and brutal violence, all orbiting a tragic real-world historical event. If you've yet to fully indulge in your season 2 binge of The Umbrella Academy or haven't yet read the second graphic novel in Gerard Way and Gabriel Bá's beloved source material, you should know we're about to spoil a major plot point for both.
Said plot point is that the Hargreeves kids unexpectedly find themselves time-traveling to Dallas circa 1963, potentially in a position to prevent the assassination of President John F. Kennedy on November 22 of that year. They don't manage to stop that fateful event, of course, but the Hargreeves' various other actions in the timeline clearly have an impact on history, as evinced by the unveiling of the Sparrow Academy in season 2's head-spinning final moments. While it should be fascinating to see what lay ahead for the Umbrella Academy crew in season 3, it's gonna take a while to get over the inspired narrative that unfolded in the time-hopping second season, if only because showrunner Steve Blackman and crew did such a killer job exploring the potentially dire consequences of time travel itself — specifically regarding the possible altering of historical timelines.
The Umbrella Academy is hardly the first show to explore those tricky topics. It's not even the only recent series to use the JFK assassination as a framing device: Primetime streaming player Hulu beat Netflix to that proverbial punch with the 2016 release of 11.22.63, which you can stream on that platform right now. 
11.22.63's source material found Stephen King taking a shot at the JFK assassination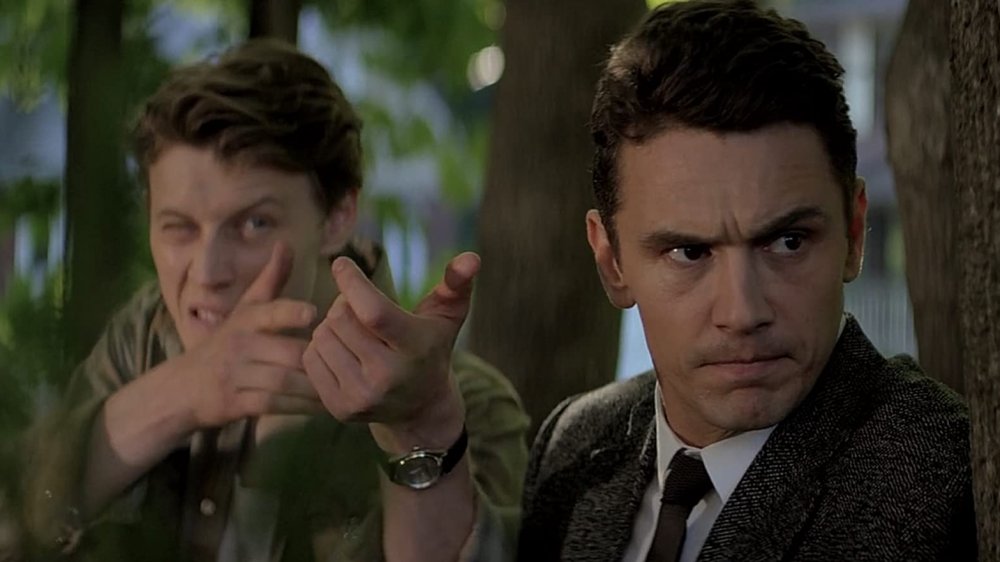 Hulu
Fans of legendary horror scribe Stephen King will need no introduction to 11.22.63's narrative, as it's actually based on his 2011 novel of the same name. That being said, 11.22.63 likely threw even his staunchest fans for a bit of a loop upon release, as it saw King stepping away from the genre that made him famous in service of a historical thriller with a sci-fi twist.
To be clear, there's nothing straight-forward about King's 11.22.63 book. And as for the Hulu mini-series it spawned, it was a very early entry in the streamer's original programming department. Unfolding over eight pulse-pounding episodes, 11.22.63 stars James Franco (The Disaster Artist), Chris Cooper (American Beauty), Sarah Gadon (Enemy), and George Mackay (1917), and continues to rank among the best of Hulu's original offerings.
The series opens in present day Maine, and finds divorced, semi-miserable English teacher Jake Epping (Franco) unexpectedly given the opportunity to travel back in time and stop the Kennedy Assassination at the behest of his pal Al (Cooper), who's discovered a mysterious portal to 1960 hidden within his diner. Jake eventually agrees to make the trip in hopes of righting one of history's biggest wrongs. Once he gets there, Jake finds history may not want to be undone, and is doing all it can to prevent Epping from saving the day. Further complicating matters is that Jake himself quickly finds he prefers the vibe of the 1960s to modern day, and may not want to leave.
We can tell you things only get trickier for Jake from there, with 11.22.63's rabbit hole of a narrative twisting in ways that would make even the Hargreeves' heads spin.
Umbrella Academy fans vouch for 11.22.63's merits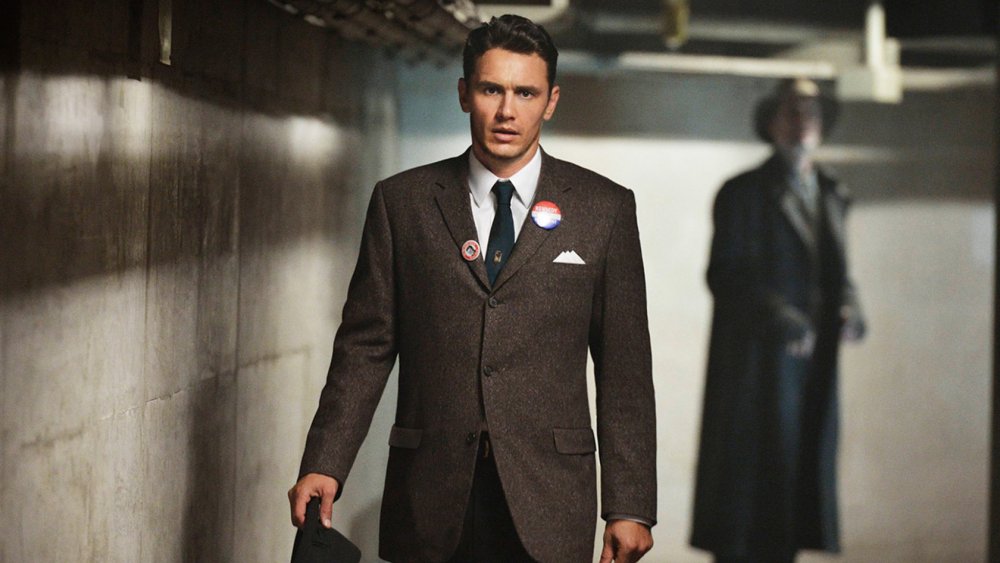 Hulu
Point is, 11.22.63 is pretty darn fantastic – but don't just take our word for it. Critics have sung the miniseries' praises since it premiered back in February 2016, resulting in 11.22.63 holding a Certified Fresh critical score of 83 percent on review aggregator site Rotten Tomatoes. A fair few noted that the execution of the story could be a skosh slicker and more modern, but overall, critics feel the series does a keen job revealing "a compelling, well-performed series of events.
At the time 11.22.63 dropped, IndieWire's Liz Shannon Miller wrote in her review that the miniseries is a "a clean, direct adaptation of King's novel, in all the best ways." She concluded, "King's genius is not in his skill with words, but in his abilities as a storyteller. While at times his books can run a little long, in general he's a man who, to put it in a parlance fitting for this particular project, can tell a ripping good yarn. It's this spirit that Hulu's 11.22.63 emulates: It might never end up in the arena of high art, but it's great grand storytelling — which is a feat worth celebrating." Miller also noted that 11.22.63 "might be one of Hulu's smartest moves yet" — a sentiment that Umbrella Academy fans are getting behind all these years later. 
Many viewers who fell in love with The Umbrella Academy are voicing the merits of 11.22.63, sharing online their thoughts about the miniseries after watching it post-Umbrella Academy season 2. One fan took to Reddit to share, "If you don't know what to watch after finishing The Umbrella Academy, don't worry, I got you. Wat[c]h 11.22.63 on Hulu. I have recently finished watching this miniseries which was beyond my expectations, the whole series focuses solely on plot without any unnecessary scenes. The ending was painful and convenient at the same time. Seriously, this series deserves more recognition!"
Others agreed, replying in the thread, "11.22.63 was on my mind the entire season! I'm excited to see I'm not the only one."
Of course, no show is for everyone, so there will obviously be some who disagree with what people have to say about the quality of 11.22.63. But if you're an Umbrella Academy enthusiast looking for a critically acclaimed show to stream after blazing through the Netflix favorite, 11.22.63 is worth a watch.