James Franco Directed The Disaster Artist In Tommy Wiseau's Accent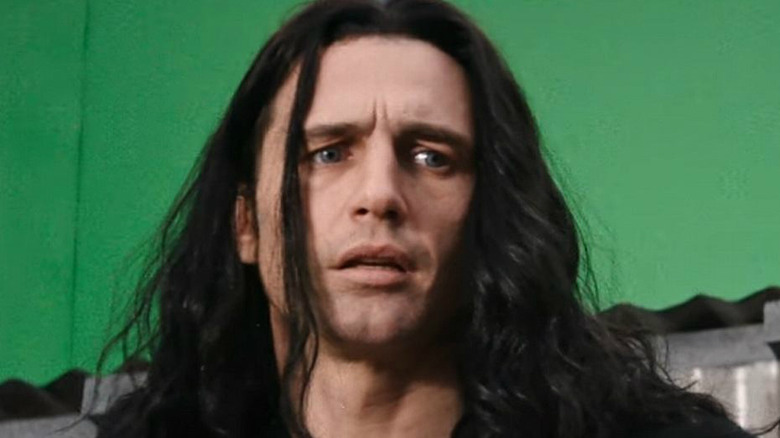 Leave it to James Franco to take method acting to a new dimension: method directing.
Franco helmed and stars as enigmatic writer-director Tommy Wiseau in The Disaster Artist, the mostly true story about the making of Wiseau's cult classic The Room. Of course, part of the appeal of the so-bad-it's-good flick is that Wiseau's thick accent makes everything seem hilarious. 
Last month, co-star Jason Mantzoukas revealed to Entertainment Weekly that Franco directed The Disaster Artist in character as Wiseau. "Once he started the day doing Tommy's voice, he would spend the rest of the day doing the voice," Mantzoukas said. "So, it wasn't like he was pretending to be Tommy, but it was like James using Tommy's speech pattern and accent. It was really special and very funny."
So why did Franco do it? That's a question only James Franco can answer. "His accent is the most infectious kind of accent to do," he told EW. "You just want to do it! Everybody wants to do it! And it brought everybody closer to their own characters, having to interact with me in that way."
Although he's aware of how it could look to anyone who wasn't there. "It might sound like some weird B-movie version of Daniel Day-Lewis or something."
The Disaster Artist, which co-stars Seth Rogen, Dave Franco, Josh Hutcherson, Zac Efron, Sharon Stone, and plenty more, arrives Dec. 1. Watch the first trailer.