Stephen King TV Series Ranked Worst To Best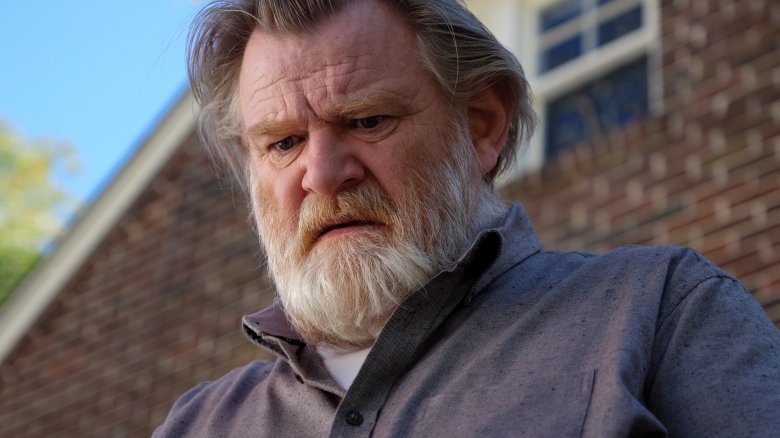 Stephen King is no stranger to adaptations. The author has seen a great many of his works appear on both the big and small screen since 1976, when Carrie first premiered in theaters. As far as adaptations go, King is considered to be one of the most prolific living writers in the world, having had over 40 of his works turned into movies.
And while it's film that King most often gets associated with, his work on the small screen has been almost as prolific. However, that isn't to say that quantity equals quality, especially where King is concerned. Television may have brought some of the author's greatest characters to life, but it hasn't always done them justice. In that regard, let's sort through which Stephen King series have been worth the time and money it cost to bring them to air, and which ones should've never been pitched to begin with. We're counting anything with three or more installments here, so prepare for a few scares as we rank Stephen King TV shows from worst to best.
The Shining miniseries can't compare to Kubrick's film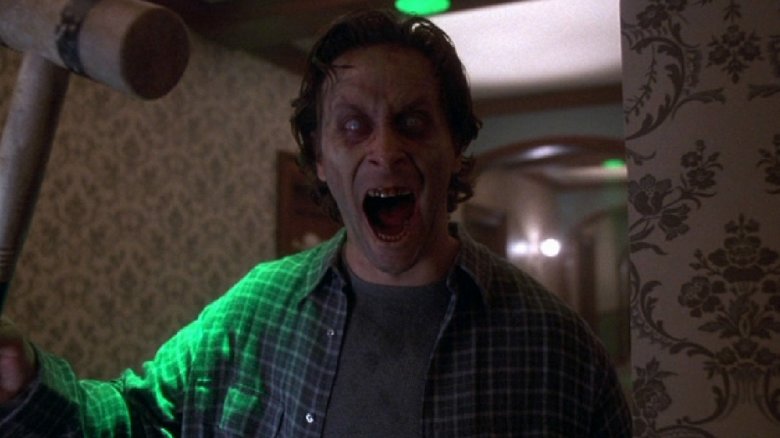 Stephen King has long been outspoken of his contempt for Stanley Kubrick's 1980 adaptation of The Shining. In 2014, he told Rolling Stone that he wouldn't even consider it a terrible adaptation but still a good movie. "[O]bviously people absolutely love it, and they don't understand why I don't," he said. "The book is hot, and the movie is cold; the book ends in fire, and the movie in ice." He took particular aim at Shelley Duvall's Wendy, calling the character "this sort of screaming dishrag" in a "misogynistic" film.
So 17 years later, we got The Shining, a three-episode miniseries starring Steven Weber, who at that point in time was most well-known for his work on Wings. In four and a half hours, King was able to finally give audiences the story he always wanted to be on-screen. The thing is, four and half hours is too much for this particular King story. The series drags, feels bloated to fill time, and Weber plays crazy like he went into it knowing he'd never live up to Jack Nicholson's version. The whole thing plays out like an overcorrection, and it winds up being far worse than anything Kubrick could've ever done.
Rose Red is an aimless ghost story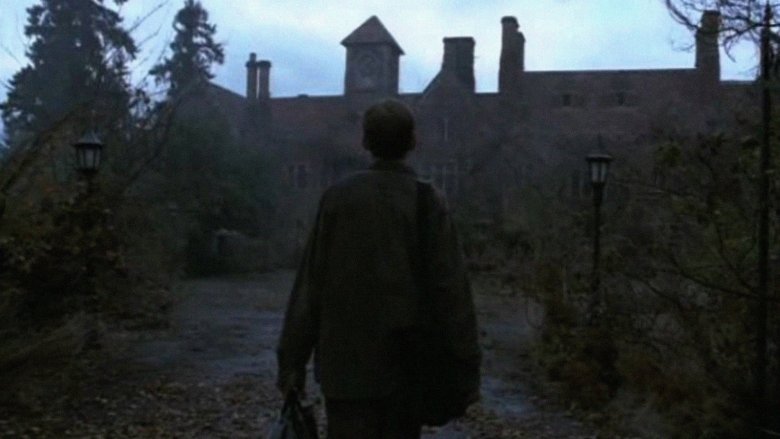 If it seems like 2002's Rose Red shares an eerie similarity to the 1999 Liam Neeson flick The Haunting, there's a reason. According to the Bangor Daily News, the miniseries was once supposed to be a haunted house movie collaboration between Stephen King and Steven Spielberg. When creative differences arose between the two, it resulted in two separate, incredibly mediocre endeavors. And in comparison, Rose Red is by far the worse one.
Essentially, the story goes that Rose Red is a haunted — albeit dormant — Seattle mansion. Psychology professor Joyce Reardon (Nancy Travis) brings in an unsuspecting group of would-be psychics to serve as bait for the house so she can somehow get back at her department chair for taking her tenure. 
Aside from the house itself, which makes for a decent horror backdrop, everything else about Rose Red falls flat. Too much time is wasted on wandering, calling out to each other, and more wandering. The characters are awful stereotypes, and Travis is horribly miscast, all of which adds up to too much, for too many hours.
Golden Years is an entertaining political thriller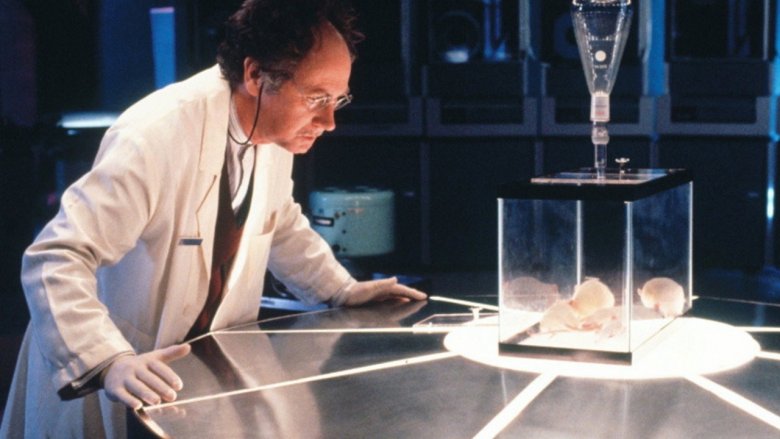 Stephen King's Golden Years was actually the first original piece of work the author created for TV. Airing on CBS in 1991, the series centered Harlan Williams (Keith Szarabajka), a janitor in his 70s who works inside a government lab. When an experiment goes awry, Harlan is doused in chemicals that not only reverse his aging but, in later episodes, give him powers that affect the world around him.
In spite of its supernatural overtones, Golden Years winds up playing out a lot like a typical political thriller. The onset of Harlan's powers means that he has to keep hidden from government agents who worry their top secret experiments will somehow be exposed. Harlan is a threat, so he has to figure out not only how to keep the agency bad guys off his tail, but also how to reverse the effects of his chemical accident.
While it may not be the best thing King has ever done in his career, it's at least entertaining, for the most part. And it has one of the better casts (including Frances Sternhagen as Harlan's wife, Gina) that we've seen in a Stephen King TV series.
Haven is a police procedural with supernatural elements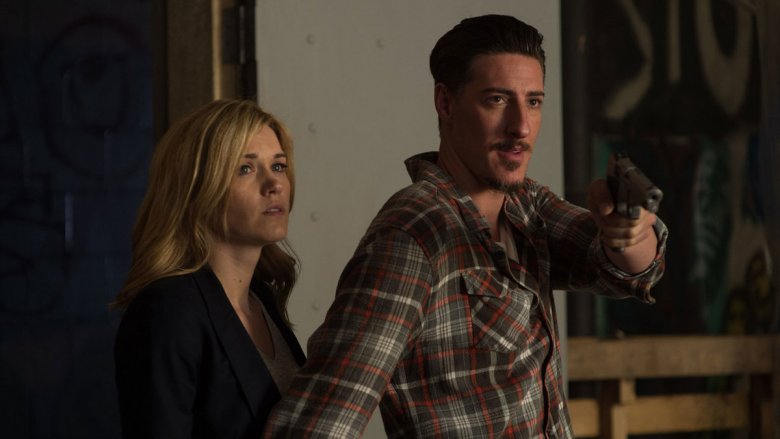 Haven ran on Syfy for five seasons between 2010 and 2015, which actually makes it one of Stephen King's most commercially successful TV series. Based on the author's novel The Colorado Kid, Haven follows FBI agent Audrey Parker (Emily Rose) as she investigates supernatural occurrences called the "Troubles" in Haven, Maine. As time goes on, the show delves deeper into Audrey's mysterious backstory, as well as the source of the Troubles.
Haven took some time to find its footing, as its first season was the lowest rated of its five on Rotten Tomatoes, with the critics' consensus being that the show was a "derivative supernatural crime procedural." As time went on, however, Haven improved, shifting to focus more on its supernatural elements and character development than the police procedural aspect. It can go a little off the rails at times, but as a whole, it works. Plus, the show fit right in among Syfy's sometimes out there programming. 
Nightmares & Dreamscapes: From the Stories of Stephen King is very hit-or-miss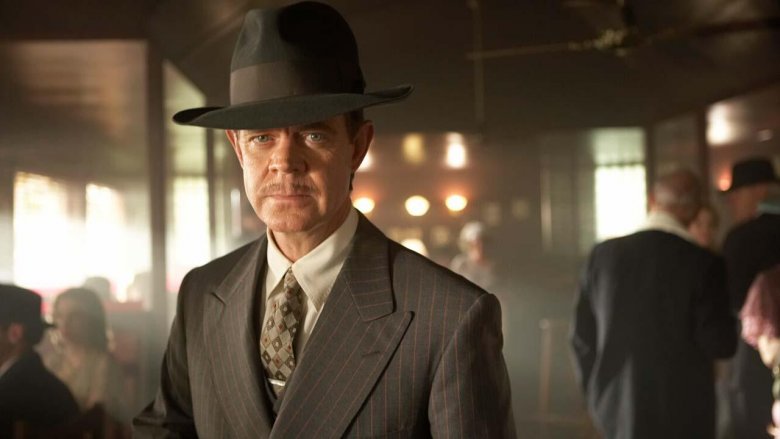 Nightmares & Dreamscapes: From the Stories of Stephen King is an eight-part anthology series that ran on TNT in 2006. It's based mostly off King's short story collection of the same name, and each episode tells a completely different tale, with a completely different cast of actors. In true King fashion, Nightmares & Dreamscapes acts as a near perfect representation of the author's success with small screen adaptations. Some of the episodes are good. Others are ... not great.
Nightmares & Dreamscapes tries to do a little bit of everything, which perhaps explains why it winds up finding success only about half the time. What it does manage to do well, however, is bring a solid cast together for a few hours. William Hurt, William H. Macy, and Ron Livingston all appear in individual episodes, and their presence tends to make up for some of the weaker storylines ("Battleground" is about a professional hit man who kills the CEO of a toy company and is subsequently targeted by a bunch of plastic army men). Overall, though, Nightmares & Dreamscapes just reminds us that there are much better anthologies out there to watch.
Kingdom Hospital can be incredibly creepy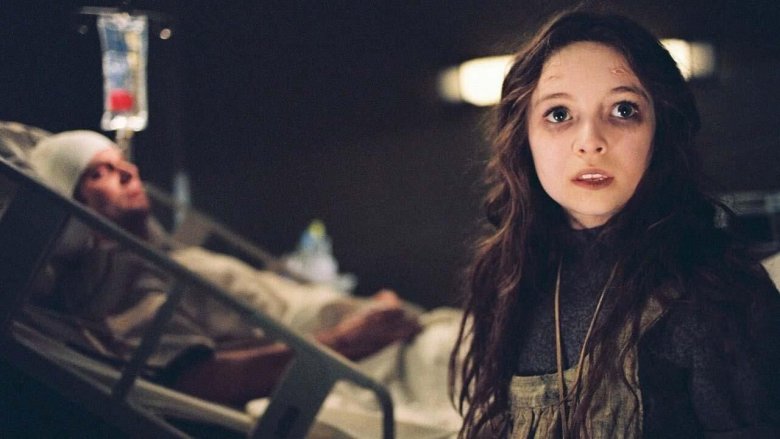 Kingdom Hospital should've been a miniseries. Instead, it was stretched into a regular TV show that wound up lasting only 15 episodes and a single season. It tells the story of the staff and patients at Kingdom Hospital in Lewiston, Maine, a place that sits on the ruins of another, recently burned-down hospital. Its characters are about what you'd expect — doctors that fall somewhere between cynical and egotistical, and patients who all seem to have latent psychic abilities. Tacked on to that are a few ghosts and a self-aware German Shepherd with an accent.
It sounds crazy, and it kind of is, but it's also genuinely creepy and unnerving from time to time. The most interesting thing about Kingdom Hospital, though, is the fact that it's the first adaptation Stephen King took on that wasn't from his own material. The show was originally based on a Danish TV movie by Lars von Trier. Still, King told The New York Times the show was "the thing I like best out of all the things I've done." That's high praise from a writer who's been working steadily since the '70s, and all the more reason to at least give it a shot. 
The Mist TV series doesn't live up to the movie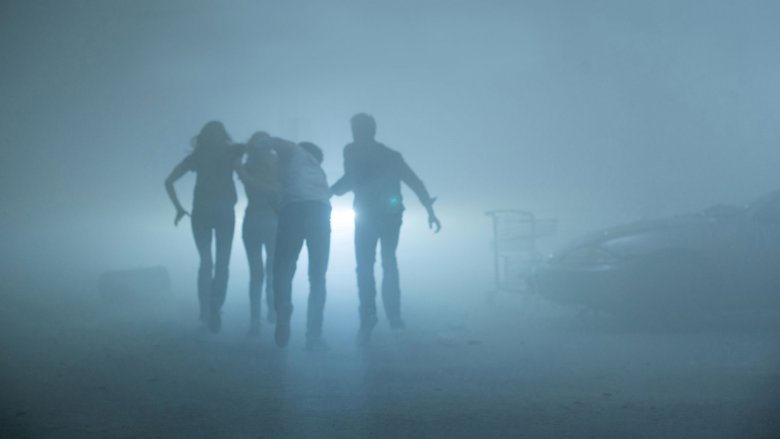 Unlike Frank Darabont's 2007 film adaptation, Spike's TV version of The Mist isn't about giant monsters lurking in a thick fog. It's about the monsters lurking within. Or something like that. The Mist could've been a really great show about human nature and the horror that comes with facing your deepest secrets. Instead, it puts all of its eggs in one basket — visual effects — and forgets that in order to make an audience care about a character, the character has to be likable. 
In the case of The Mist, which only made it ten episodes before Spike decided to pull the plug, the characters are generally pretty terrible people, and they don't make it easy to root for them. Add to that across-the-board mediocrity on the part of the show's actors (with the obvious exception of Frances Conroy), and the result is a series that fails to live up to its big-screen predecessor. On the plus side, The Mist does have one of the creepiest settings of any Stephen King adaptation. The fictional Bridgeville, Maine, is a beautiful and picturesque location that morphs into a literal nightmare for its residents.  
Storm of the Century should've been shorter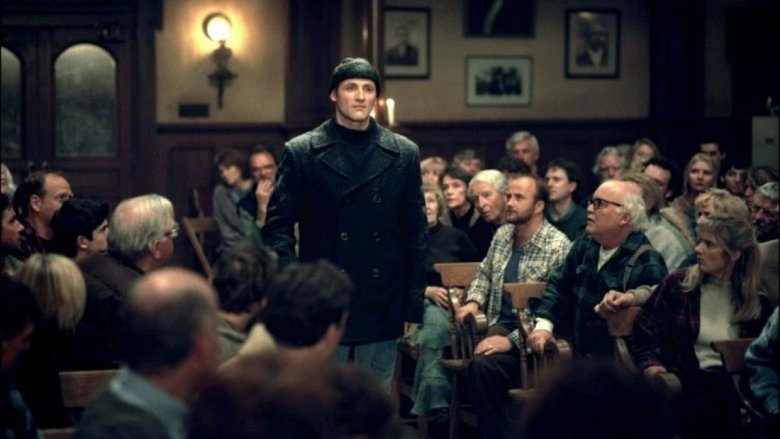 In 1999, ABC aired Storm of the Century, a three-part miniseries about the residents of Little Tall Island, set off the coast of Maine. When a storm rolls in that brings the town to a complete standstill, a mysterious and deadly man named André Linoge (Colm Feore) approaches the townspeople and says he won't harm them, for a price. That price is actually one of the families' children, which is decided upon in a very Shirley Jackson-esque ritual.
Storm of the Century is another of Stephen King's original screenplays, as opposed to an adapted work, and while it's a far more successful attempt at the danger-in-the-weather theme than we saw in the TV version of The Mist, its failure lies in King's inability to self-edit. There's no reason this particular story should've been a three-part series. If anything, it would've made a great feature film. But there's only so far you can go with a demonic man in search of a protégé, especially when the bulk of people involved in the story are pretty one-dimensional background characters.
Under the Dome is a Stephen King TV series that starts off strong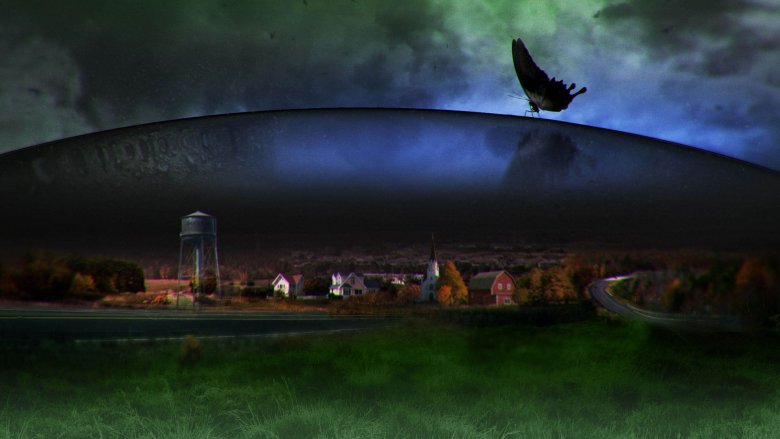 Under the Dome has a thoroughly interesting premise. An entire town is suddenly blocked off from the rest of the world by way of a huge, indestructible dome. No one knows where it came from, the government can't get through it, and resources start to dwindle. While there are sci-fi elements obviously in place here, Under the Dome finds its most success on account of Stephen King's ability to craft monsters from everyday people.
Its first season was certified fresh on Rotten Tomatoes, with the critics' consensus being that the show was "an effective and engrossing horror/mystery with airtight plotting and great special effects." But like other King series, Under the Dome lost steam going into its second and third seasons. In spite of trying to add a few more twists and turns as the episodes stretched on, there just wasn't enough story there to warrant the number of years it stayed on the air.
The Dead Zone is a fun adaptation of Stephen King's novel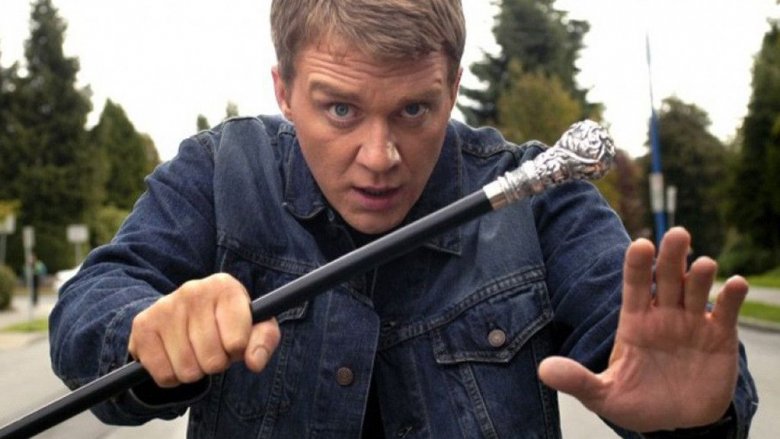 Stephen King really has a thing for car accidents. They're featured all over his work, including his Dark Tower series of novels and the Kingdom Hospital TV show. It may have something to do with the nearly fatal accident the author was involved in back in 1999 (King has a knack for throwing autobiographical twists into his writing). Or it may be something else entirely. Either way, a car accident is how USA's The Dead Zone begins, and it's the reason why the show's main protagonist, Johnny Smith (Anthony Michael Hall), became one of King's most interesting small screen characters.
After waking up from a six-year coma, Johnny suddenly becomes able to see the past and future of those he comes into contact with. As The Dead Zone progresses, Johnny becomes more involved with law enforcement, taking on an advisory role of sorts to help solve crimes. This was in 2002, prior to Haven and so many other supernatural crime dramas we see on TV now. So at the time, The Dead Zone was a fairly original concept. Add to that a solid cast, and the show wound up being a pretty well-rounded endeavor for its six season run.
The Stand grapples with one of Stephen King's biggest books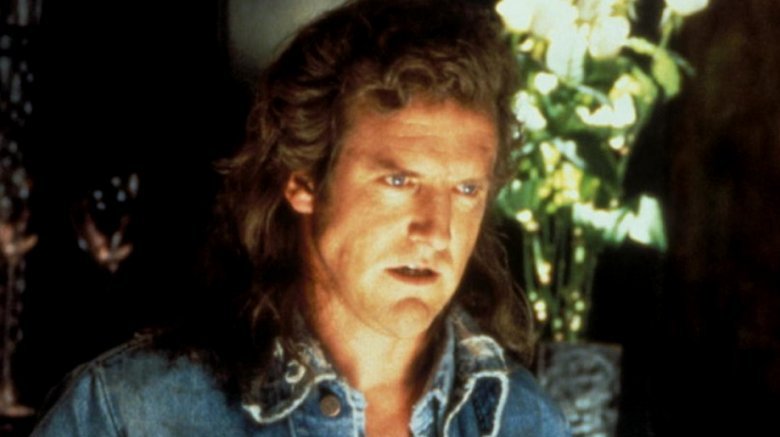 If you were to flip on The Stand now, there's a chance you wouldn't be able to make it through the first episode. The special effects in this six-hour miniseries are very, very bad, firmly cementing it in time as a product of early '90s television. If you can, however, look past its blue screen fire effects, The Stand is a series that won't disappoint.
The Stand is a story of ultimate good versus evil. When a weaponized flu virus eradicates 99 percent of the population, the few survivors must choose sides — follow the path of kindness to Mother Abigail (Ruby Dee) in Nebraska, or head to Las Vegas, where the demonic Randall Flagg (Jamey Sheridan) resides. Along the way, relationships are forged and broken, while the fate of what's left of the world hangs in the balance.
The Stand is a long haul — a four-part miniseries that completely lays out and then resolves the battle for humanity. But so too is the Stephen King novel it's based upon. At over 1100 pages, The Stand is one of the author's longest books. Ultimately, the miniseries does the work justice, but it'll take some sacrifice on the viewer's part to get there.
11.22.63 asks fascinating questions about morality and history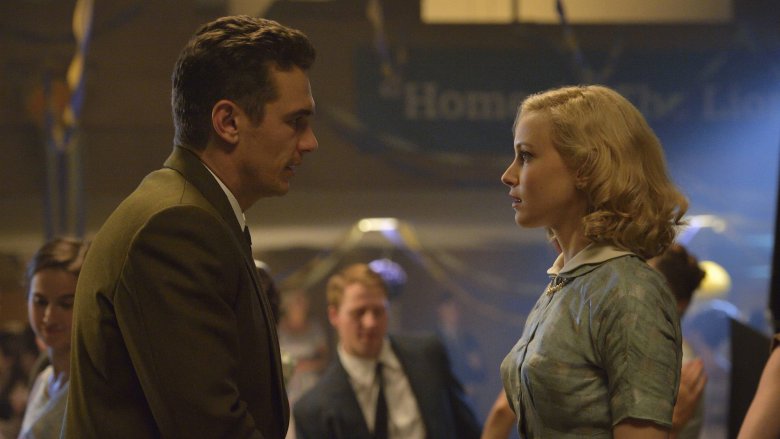 In 2016, Stephen King teamed up with J.J. Abrams to bring his novel 11/22/63 to life. The resulting series, which ran for eight episodes on Hulu, was 11.22.63, and it tells the story of what would happen if someone prevented JFK's assassination. James Franco plays Jake Epping, a teacher who discovers a time portal in the back room of his friend's cafe. As he attempts to change the past, the past pushes back against Jake's efforts, and things get complicated when he meets and falls for a woman named Sadie (Sarah Gadon).
Not only is it a Stephen King series that doesn't look like a cheap, made-for-TV movie, but 11.22.63 is well-acted, well-written, and its eight episode arc is exactly the right amount of time to tell this story without it feeling like it's dragging audiences into the abyss. It's also a story of morality and the greater good. Would the world be a better place with JFK still in it? It's impossible to say, but the twist at the heart of 11.22.63 will leave you asking yourself just that.
Castle Rock is one of the most frightening Stephen King TV series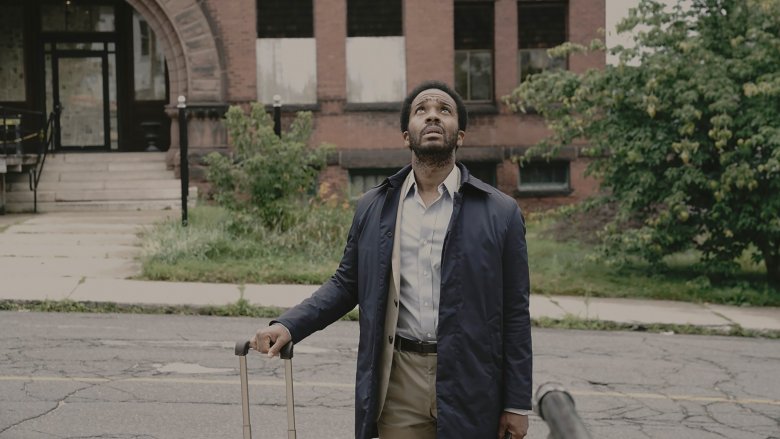 Everything that Stephen King does well — the deeply intricate characters, the dark atmosphere, and the monsters in plain sight — all comes together in the little Maine town of Castle Rock. And in the creepy Hulu show of the same name, André Holland plays Henry Matthew Deaver, a man who returns to his hometown two decades after leaving, having been suspected of his adopted father's murder. During his stay, he uncovers some disturbing secrets buried by the town's officials, as well as the supernatural forces behind them.
Castle Rock has ties to the vast array of King's written work, so fans will continually come across hidden Easter eggs and in-universe nods. But more importantly, the series is just really well done. The cast is phenomenal, and the production value is high. Plus, it's a genuinely frightening show that's introducing new generations to the twisty, terrifying world of America's greatest horror author.
Mr. Mercedes is must-watch horror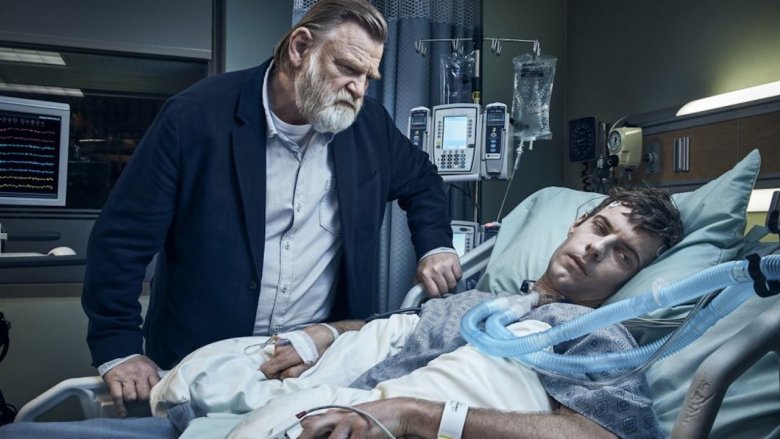 Mr. Mercedes premiered on the Audience network in 2017, and the series — which stars Brendan Gleeson and Harry Treadaway — tells the story of Bill Hodges (Gleeson), a retired detective determined to solve the case of "Mr. Mercedes," a killer who took the lives of 16 people at a local job fair. When the real Mr. Mercedes (Treadaway) sets his sights on Hodges, we're treated to a dark and twisted game of cat and mouse between the pair. 
The show walks a line between police drama, mystery, and horror, and the further along it gets into its narrative, the more sinister the story becomes. Its premiere season is certified fresh on Rotten Tomatoes, with the critics' consensus being that it "propels its tense, creepy narrative with quick-witted dialogue, strong characters, and terrifying surprises." It was nominated for Saturn awards in both 2018 and 2019, and it definitely deserves those because this show is a must-watch horror series.