What The Cast Of Mad Men Looks Like Today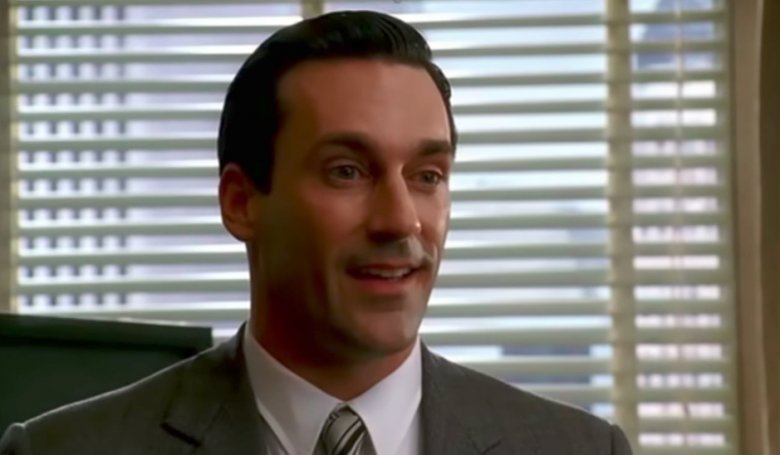 Getty Images
AMC's hit period drama Mad Men ushered in a new era for the network and produced a lot of overnight A-listers. The series, which boasted gorgeous costumery, retro set pieces, and incomparably sharp dialogue from the mind of creator Matthew Weiner, gave each of its actors ample opportunity to shine within its unique small screen architecture. So, how have they fared outside of the '60s-set workplace drama? Here's a look at what the cast of Mad Men has been up to lately.
Jon Hamm - Don Draper a.k.a. Dick Whitman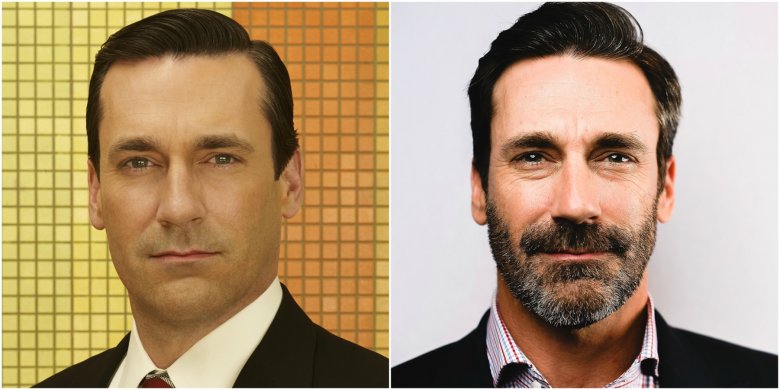 AMC/Getty Images
Much like his career-making character in Mad Men, Jon Hamm has had some personal woes to sort through over the past few years, including rehabilitation treatment for alcohol abuse. On the professional level, however, he's had no trouble establishing himself as a solid character actor who's turned in well-received performances across multiple genres. 
After Mad Men, he's appeared in a number of memorable small screen roles on shows like Children's Hospital, Black Mirror, and Unbreakable Kimmy Schmidt, and while none of them have quite earned him the kind of accolades he received for his turn as Donald Draper (aka Dick Whitman), he has proven that he belongs in no typecasting box as they mostly hinged on his comedy skills. He's also been successful at translating his TV acclaim into box office value by starring in successful films like The Town, Bridesmaids, Minions, and Baby Driver.
January Jones - Betty Draper Francis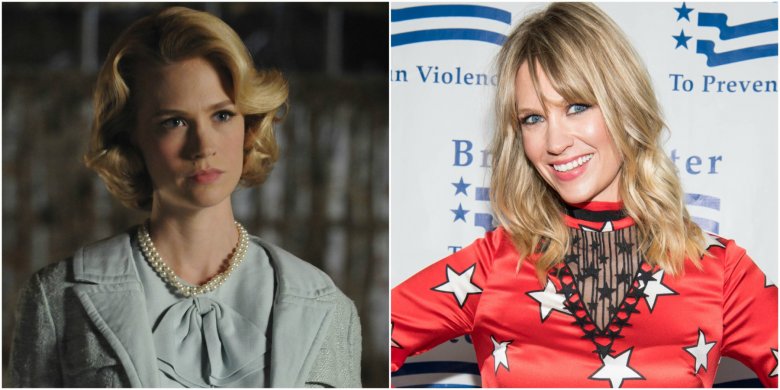 AMC/Getty Images
Before Mad Men, January Jones was not a household name. However, she has managed to leverage her show popularity to elevate her status as a celebrity—for better and for worse. The downside to her newfound notoriety is that Jones endured a stretch of tabloid attention to matters like the parentage of her son and the fact that Zach Galifianakis and others condemned her for not being nice enough to them. 
But Jones has wisely decided to lay low to avoid spinning out amidst the spectacle and has instead managed to land herself another long-lasting role in a small screen series, thanks to the apocalyptic Fox comedy show The Last Man on Earth. It seems like Betty's allergy to nonsense and unbridled sense of determination rubbed off on Jones somewhere along the course of the show's seven seasons.
Elisabeth Moss - Peggy Olson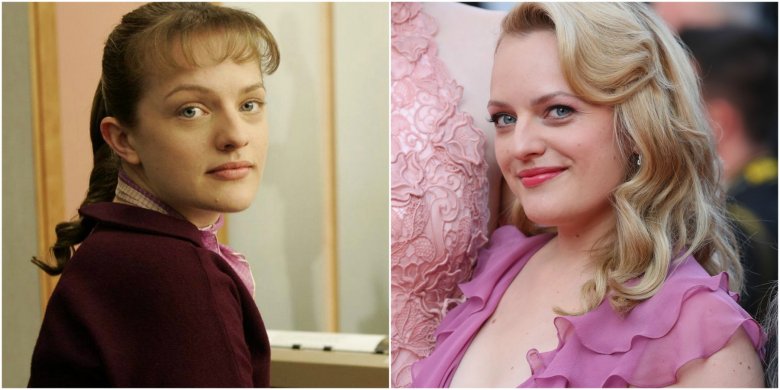 AMC/Getty Images
Although Elisabeth Moss had been part of some prestige projects before, including a memorable role in Girl, Interrupted and a recurring stint on TV's The West Wing, it was her work as the plucky Peggy Olson in Mad Men that elevated her to top billing. Since then, she's had no trouble continuing to be a standout in indie films like High-Rise and The Free World and earned rave reviews (and a Tony nomination) for her run on Broadway's The Heidi Chronicles. 
But it's been the small screen that has again given her the most room to harness her craft. Her work as the headliner of Sundance TV's Top of the Lake earned her a Golden Globe (and a second season, despite originally being pegged as a mini-series). Meanwhile, her harrowing turn as Offred in Hulu's adaptation of the dystopian Margaret Atwood classic, The Handmaid's Tale, has had a similarly zeitgeisty impact on the TV-watching public. Much like Peggy was with her copy, Moss is just a natural at what she does and continues to wow everyone with her smart choices.  
Christina Hendricks - Joan Harris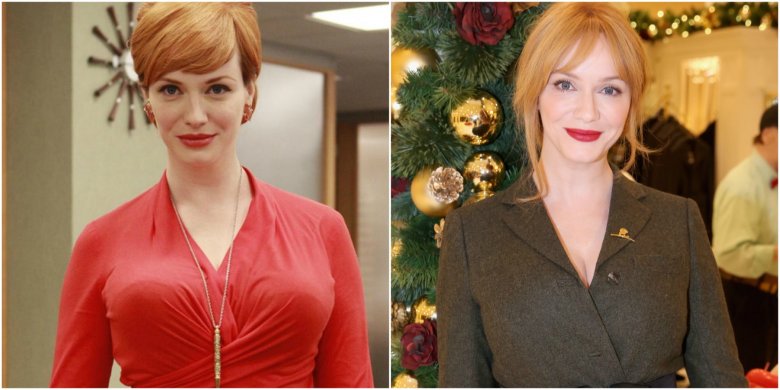 AMC/Getty Images
Christina Hendricks' run as Joan Holloway was one of the most enigmatic and exciting character developments of the entire series, so it's hardly a surprise that Hendricks has been heavily in demand since her breakthrough role elevated her from a steadily working actress to a true screen star. That said, not all of her endeavors outside of SCDP have worked out as well as she may have hoped. 
Some of her most promising film efforts—Ryan Gosling's directorial debut Lost River, the adaptation of an even more disturbing Gillian Flynn novel in Dark Places, and the long-awaited sequel to Zoolander, to name a few—have sputtered out. Even her small screen efforts like AMC's Hap and Leonard and Comedy Central's Another Period have gone largely unnoticed. 
But with as much aplomb as she instilled in Joan, there's no doubt Hendricks will land on her feet. She'll soon be seen in films like Strangers 2, The Burning Woman, and Crooked House, as well as Fox's forthcoming western series Tin Star. Just like Joan, Hendricks shouldn't be underestimated.
John Slattery - Roger Sterling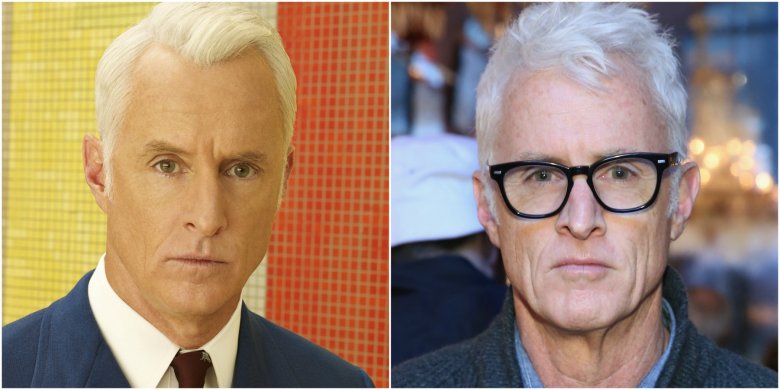 AMC/Getty Images
Like many of his Mad Men co-stars, John Slattery had a pretty thick resume before he was cast as the charismatic and flawed Roger Sterling, which meant that fans had ample opportunities to revisit some of those films they'd seen him in before but didn't realize it. 
Since then, he's had no trouble creating new material for the To Watch Pile, including a similarly debonair gentleman role in The Adjustment Bureau, as Tony Stark's dad in Iron Man 2, Ant-Man, and Captain America: Civil War, and his work as the editor of the extraordinary newspaper journalists showcased in Spotlight. He's also secured recurring roles on several small screen series like Netflix's revival series Wet Hot American Summer: First Day of Camp and HBO's Veep, and revived his Broadway career with a co-leading role in The Front Page. (And yes, his marriage to Talia Balsam, who played his scene-stealing ex-wife Mona on Mad Men, is still going strong.)
Kiernan Shipka - Sally Draper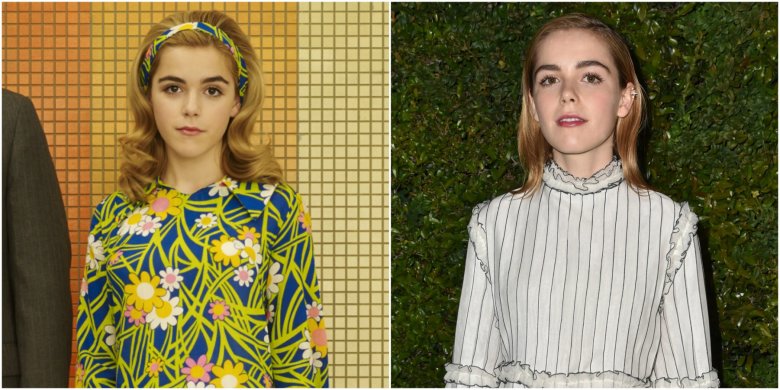 AMC/Getty Images
Kiernan Shipka was just 8 years old when the first season of Mad Men debuted, but unlike the revolving door that was the role of brother Bobby, she remained Sally Draper from beginning to end. And while she began as a comically naive little girl, Sally went through the full process of adolescence on-screen in real-time with Shipka eventually arriving as a stoic and mature adult (who just had to come to the realization that her parents were each very, very flawed people). 
And while Shipka's career was quite new when the show started, she's since grown up to have plenty of promise. Her first starring role outside of the series was in the Lifetime adaptation of Flowers in the Attic, and while it was hardly the most acclaimed TV movie of all time, it certainly proved she had some chops outside of the Draper-Francis household. Thanks to her buzzy work as Bette Davis' daughter B.D. Merrill in FX's Feud, though, she might soon find herself a go-to for period projects with lush costumery because that scene definitely seems to suit her.
Vincent Kartheiser - Pete Campbell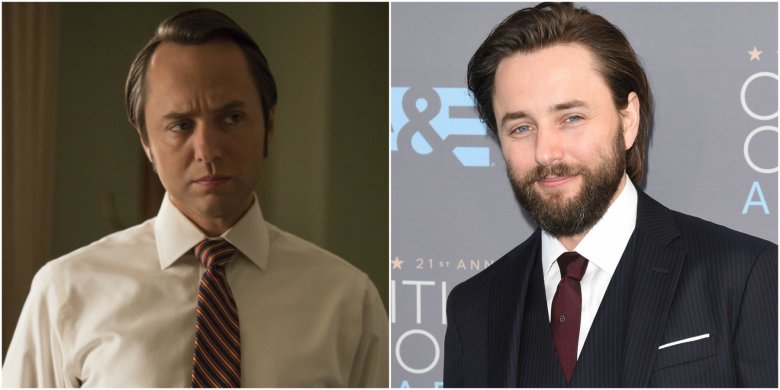 AMC/Getty Images
Pete Campbell started out as the guy everyone loved to hate, despite his inarguable cleverness and client services panache. But by the end, he'd elevated from the series' resident dirtbag to a strong co-agent who earned the respect of his colleagues and, eventually, the forgiveness of his family. 
For Vincent Kartheiser, who'd been coasting along in mostly minor roles before the show, except for one recurring part on TV's Angel, Mad Men was an excellent opportunity to showcase his range, and he evolved into an essential element of the entire series. Ever since, he's been attempting to find something nearly as meaty to chew on—including shows like High School USA!, Hulu's Casual, and the short-lived series Genius along with movies like In Time—but he has yet to recapture the magic of his divisive Mad Men counterpart. On the personal note, though, he has since married his on-screen love interest from the show, Alexis Bledel, and the couple welcomed their first child together in 2016.
Jessica Pare - Megan Draper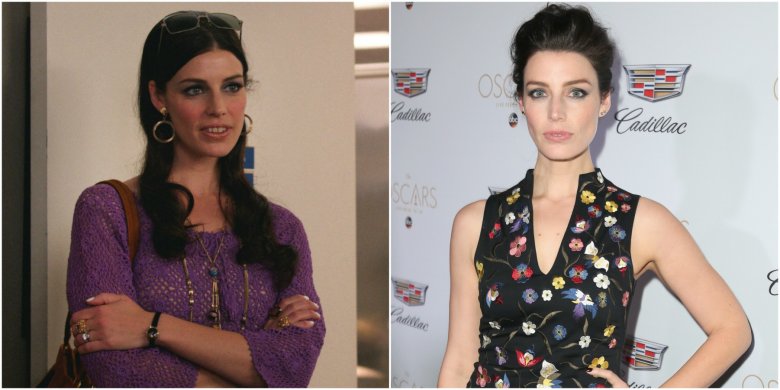 AMC/Getty Images
The relationship between Don and Megan seemed to spring up out of nowhere and wasn't expected to last longer than the rest of his many dalliances. However, the couple become a surprisingly solid part of the show's last few seasons and allowed the series to get even more meta than it already had been by tugging at the Hollywood thread through Megan's burgeoning acting career. 
At least part of that longevity had to stem from how well she fit the role. Much like Megan, Jessica Paré had been struggling to secure something that would last before landing that one TV role that finally pushed her career into high gear. Ever since then, she's been working to capitalize on the recognition—most notably, she starred in the critically acclaimed Brooklyn and Amazon's adaptation of Meg Wolitzer's The Interestings. TV may soon prove to be her true home, though, as she's been cast in a news CBS military drama as a savvy CIA analyst.
Aaron Staton - Ken Cosgrove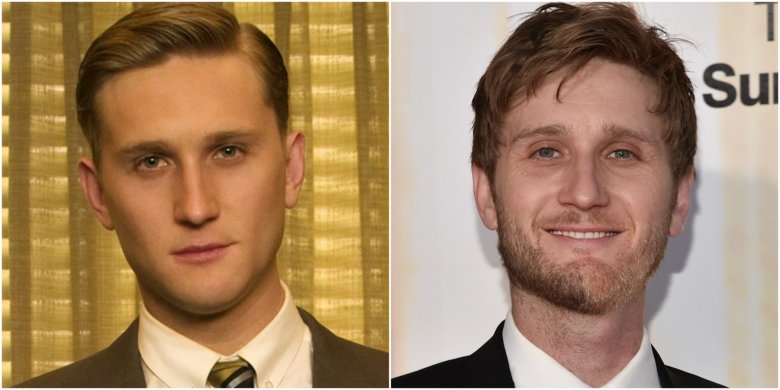 AMC/Getty Images
Ken Cosgrove was probably the most earnest member of the SCDP gang, with a litany of skills tucked behind his genuine demeanor. Unfortunately, that meant that everyone around tended to underestimate and/or mock him, but the same does not seem to be true for Aaron Staton, who's been doing just fine outside of his account guy occupation. He's since landed recurring roles in several small screen series, including Showtime's Ray Donovan, PBS series My Mother and Other Strangers, and Bravo's Girlfriends' Guide to Divorce.
Rich Sommer - Harry Crane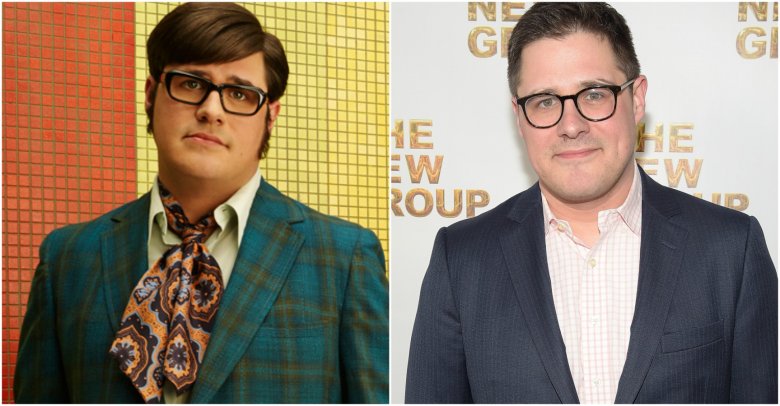 AMC/Getty Images
Rich Sommer was almost a decade into his career before he became Harry Crane on Mad Men, so it must've been an intensely interesting experience to be an actor playing a budding industry executive at the height of New Hollywood. He must have also learned a lot about how to make it in Tinseltown from that experience because he's been exceptionally busy outside of the show. 
For starters, he has become something of a Netflix company man with roles on their streamed shows Wet Hot American Summer: First Day of Camp, Love, Elena of Avalor, and, most recently, GLOW. But he's also gotten to make a splash on some other networks' slates with guest roles in shows like Elementary and Grey's Anatomy.
Michael Gladis - Paul Kinsey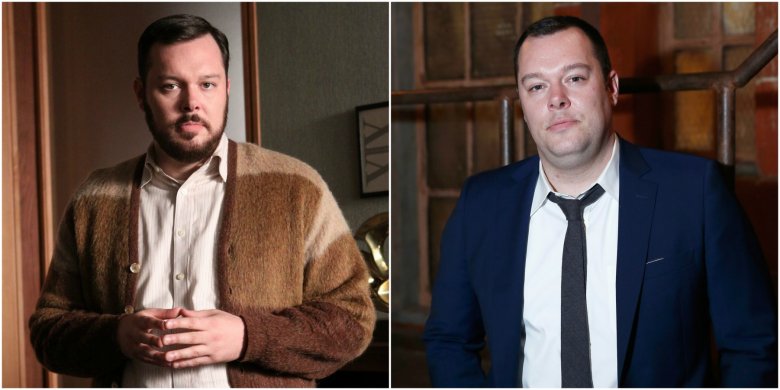 AMC/Getty Images
Paul Kinsey might've had a frustratingly unfinished arc on Mad Men, but Michael Gladis' career has not suffered from his early exit from the series. Shortly after the show, he was able to land recurring roles on series like Reckless, House of Lies, Extant, and Feed the Beast. He's also given the movie scene a shot with appearances in a role in Terminator Genysis, and in 2016 announced his engagement to 2 Broke Girls star Beth Behrs.
Jay R. Ferguson - Stan Rizzo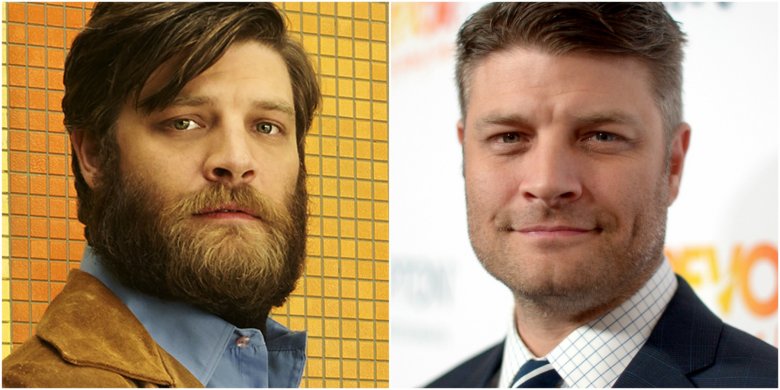 AMC/Getty Images
Stan Rizzo was an unusually wholesome member of the creative team, but Jay R. Ferguson made sure to throw any potential for type-casting out the window with his villainous turn in the 2012 adaptation of Nicholas Sparks' The Lucky One. Ever since, he's been able to genre-hop at will, with appearances in small screen comedies like The Mindy Project and a title role in ABC's The Real O'Neals.
Teyonah Parris - Dawn Chambers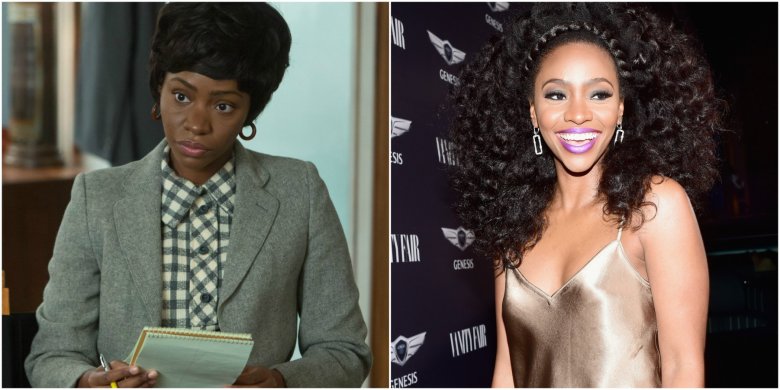 AMC/Getty Images
Teyonah Parris was relatively new on the scene when her character, Dawn Chambers, joined the staff of Sterling Cooper during its first effort at diversifying the agency. But ever since she became Don Draper's trusted assistant, her career has been increasingly impressive. 
The Juilliard grad starred in the breakthrough 2014 film Dear White People and followed that up with a leading role in Spike Lee's Chi-Raq, for which she'd earn an NAACP Image Award nomination. She's since earned a recurring role in Starz's Survivor's Remorse and starred in films like Five Nights in Maine, Where Children Play, and Love Under New Management: The Miki Howard Story. She'll next star in the title role of the post-Civil War biopic Buffalo Soldier Girl. Much like Dawn, who helped usher in change to the halls of SCDP, Parris is quietly doing some very important work right now.
Alison Brie - Trudy Campbell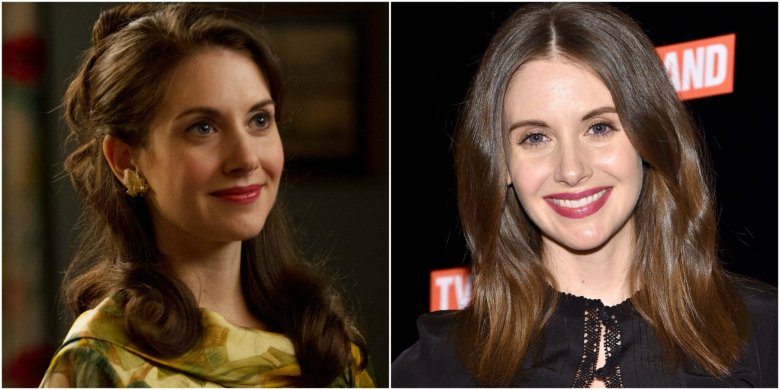 AMC/Getty Images
There's a reason Trudy Campbell hopped in and out of the Mad Men scene instead of sticking around as a regular, and no, it had nothing to do with Pete's philandering. Instead, it was because actress Alison Brie seemed to hit a hot streak shortly after the show began, landing a leading part in the ensemble comedy series Community that would reduce her availability for Mad Men. 
She's since been trying the move into the movie scene, with memorable turns in flicks like How to Be Single and The Disaster Artist, while maintaining a regular voice role in Netflix's BoJack Horseman. Her latest small screen effort, a muscly lead in Netflix's GLOW has solidified her status as a major name in television.
Jared Harris - Lane Pryce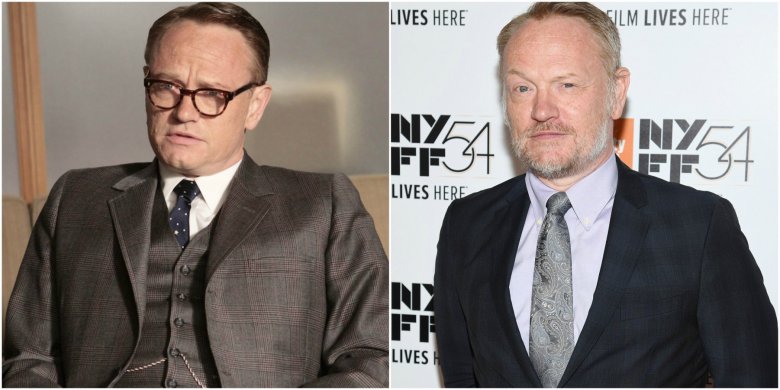 AMC/Getty Images
Lane Pryce's fate on Mad Men might still have fans sobbing, but no tears should be shed for Jared Harris' career, which has been flourishing ever since. The actor, who'd been working for two decades before suiting up as the company's troubled accountant, maintained his recurring role on Fringe during Mad Men's run and went on to land major roles in movies like Lincoln and The Man from U.N.C.L.E. He's also continued to impress on the small screen, with a pivotal part in Netflix's The Crown and Syfy's The Expanse.
Christopher Stanley - Henry Francis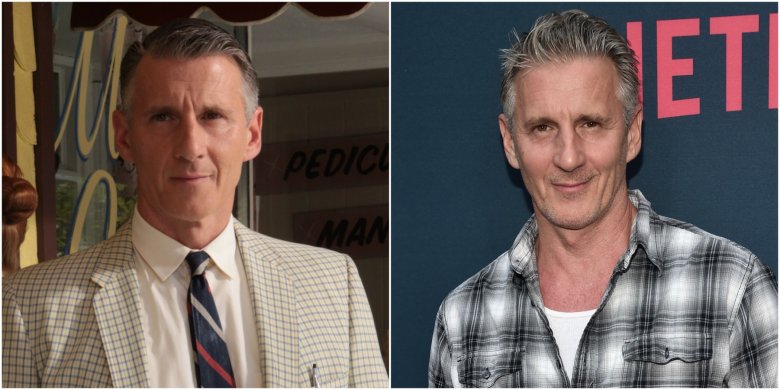 AMC/Getty Images
Henry Francis was a divisive character when he first arrived on the Mad Men scene, boldly trying to woo a very pregnant Betty Draper away from her husband just because he saw her from across the room one time. But over the course of his stint on the show, Henry Francis became a rock solid support system for Betty, especially in her darkest hours, and provided her children a shelter from the storm that had brewed between their parents for so many years. 
He might've begun as a bit of a scoundrel, but by the end he was a downright goody-goody. In real life, Christopher Stanley seems to fall somewhere in between and his subsequent roles do as well. In the midst of his Mad Men stint, he earned parts in prominent political drama films like Argo and Zero Dark Thirty, and after Mad Men wrapped, he quickly circled back to the small screen with a part in American Crime's second season and the upcoming TV series Kick.