Did Jared Leto Accidentally Reveal Tron 3's Title?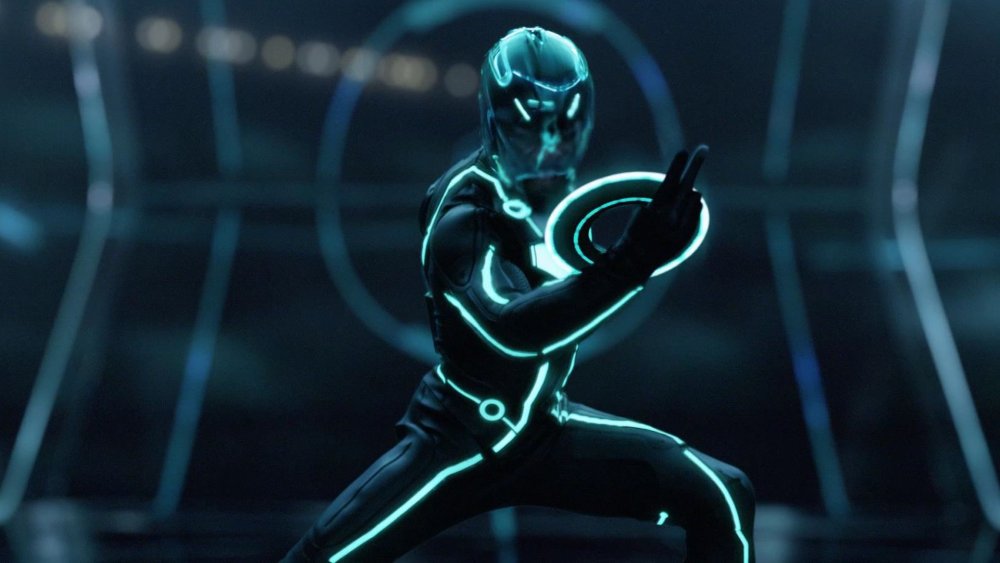 Walt Disney Studios
That Jared Leto is a real triple threat: Singer, actor, blabbermouth.
In a recent tweet, the star revealed that, yes, he will be starring in a new Tron movie, which was only recently confirmed to be moving forward. That's not all he revealed, though, as he may have accidentally let slip the film's title.
It was reported just yesterday that Walt Disney Studios is moving forward with a third installment in the Tron franchise, a development which was in no way a given. 2010's Tron: Legacy, the sequel to the 1982 classic Tron, split critics right down the middle and underperformed slightly at the box office, hauling in $400 million worldwide on a $170 million budget. A three-quel entered development not long after Legacy's release, with that flick's director Joseph Kosinski and screenwriters Edward Kitsis and Adam Horowitz tentatively set to return, but it was scrapped by Disney in 2015, with the Mouse House choosing to explore other options for the property (such as the canceled Disney+ series Tron: Uprising).
Leto was attached to a third feature in 2017, and at that time, it was reported that he would be portraying a previously unseen character by the name of Ares. In the wake of yesterday's news, which also included the tidbit that Lion director Garth Davis has been tapped to helm the flick, Leto took to Twitter to confirm his involvement. "I am so very excited and proud to confirm that YES — I will be starring in TRON," the actor wrote. "We will work as hard as we possibly can to create something that I hope you all will love. We have some very special ideas in store for you all... See you in the grid!"
Cool! We should mention, though, that this isn't what Leto originally posted. According to Collider, in a since-deleted tweet, he referred to the new project as Tron: Ares, presumably drawing a harshly-worded email from Mickey Mouse himself. Nice attempt at course-correction, there, Mr. Leto, but you can't un-spill those beans.
What is the significance of the name Ares to Tron 3?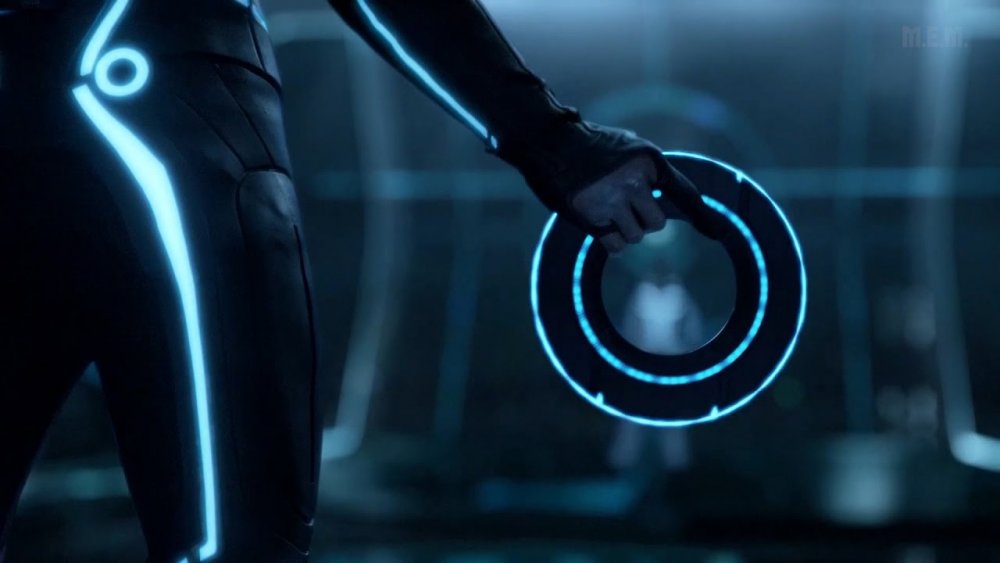 Walt Disney Studios
For the time being, we know nothing about Leto's character in the upcoming Tron flick other than his name. That name, however, is pretty suggestive, and since signs point to the latest film being more of a reboot than a sequel, we can venture a guess that we'll be getting a brand new story involving a new cast of characters set in the world of Tron, and that Leto's Ares is not going to be a super-popular dude among those characters.
This is because, unless someone just pulled that name out of a hat, it pretty much has to a reference to the Greek god of war. As fans of Wonder Woman well know (Ares, the actual god, was that film's villain), said god is characterized by his reliance on brute force, his tendency to keep on fighting even when the fight is over, and his extreme hatred for pretty much every other god, including his parents, Zeus and Hera.
What we're implying here is that Leto's character may be a highly disruptive force; he may, in fact, be the type of "program" (in the parlance of Tron) that desires nothing more than to exterminate all the other programs, perhaps wishing to remake the digital world in his own image. Of course, this is pure speculation, but we submit that if one doesn't want a character to be a feared, malevolent force for murder and mayhem, one probably does not stick said character with a moniker like Ares.
We'll have to wait to see if this is borne out when additional details become available, which may not be too long if Leto just keeps tweeting. His upcoming projects are still a bit up in the air due to the COVID-19 pandemic, but depending upon how release schedules shake out, we may see him next portraying the titular antihero in the Sony-Marvel flick Morbius; it seems Leto is already trying to honor the grand tradition of Marvel actors by wantonly dropping spoilers. We'll be on the lookout for more, plus any actual, official announcements concerning the new Tron flick, and we'll keep you informed.