Disney's Jared Leto Tron Movie Is Reportedly A Go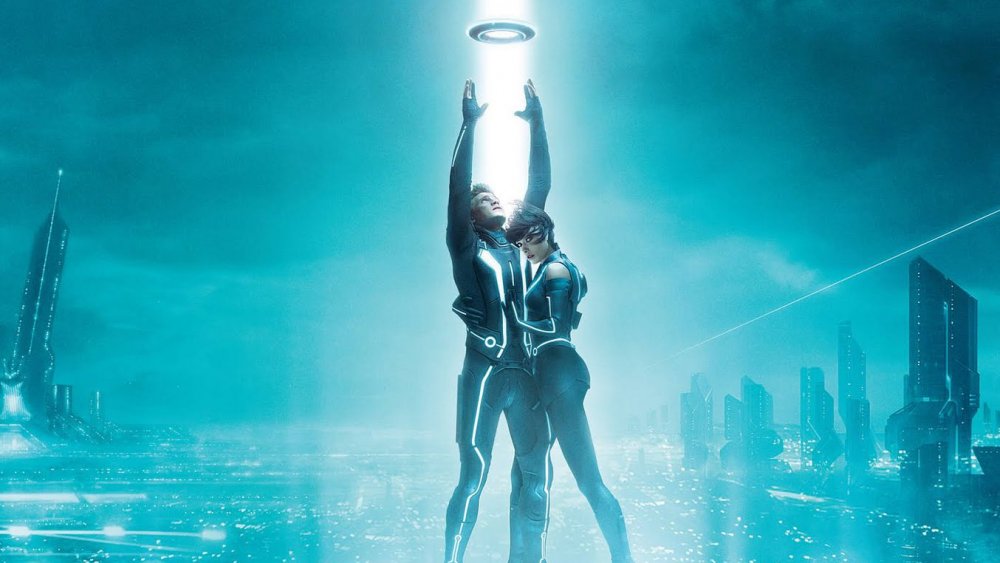 Walt Disney Studios
Get ready, programs: a new user is at the controls of the Tron franchise.
Australian director Garth Davis has been tapped to direct a new, as-yet untitled Tron film, a project which has been in a nebulous state ever since 2010's Tron: Legacy, the sequel to the 1982 original flick Tron, landed squarely in the middle of the road critically and commercially. Jared Leto, who has been attached to the project for years, is still slated to star in the picture (via Deadline).
Davis is an interesting choice to take over the reins of Tron. It's the first time the director has even come within sniffing distance of a major tentpole film; he tends to stick to smaller, artsier fare, which has served him well. His sophomore feature, the 2016 Australian film Lion, was nominated for six Academy Awards including Best Picture, and put him on the radar of Hollywood execs. His 2018 film Mary Magdalene was similarly small in scale (although nowhere near as well-received), and it kind of breaks our brains to think about Davis jumping directly from an intimate portrait of an important Biblical figure to the world of Tron. It's safe to say that the director must have a pretty big soft spot for the franchise, though, as Deadline reports that he lobbied tirelessly for the job.
As for Leto, it was reported all the way back in 2017 that he was circling a new Tron film, and that he would be playing a character by the name of "Ares," whom we presumably have not seen in a previous movie. Fans can be forgiven for being just a bit confused; you may remember that a sequel to Tron: Legacy had been in the works at Disney for some time, but that it had been canceled in 2015. This raises the question: is the sequel back on, or is this new flick... something else?

Will the next Tron movie be a sequel or a reboot?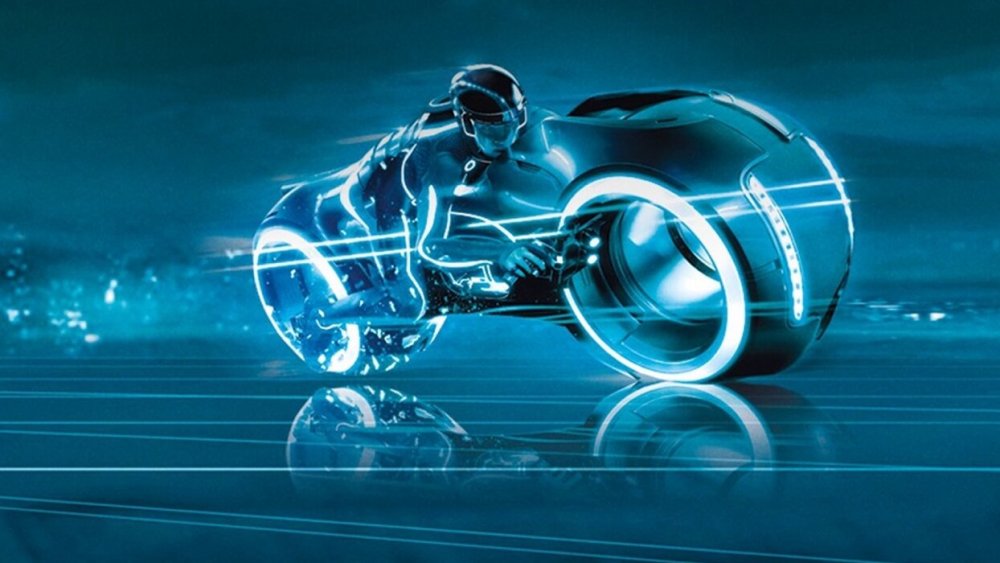 Walt Disney Studios
While we don't know for certain, signs point to the new project not being a continuation of the story of Kevin Flynn (portrayed by Jeff Bridges in the first two movies), a software developer with a nasty habit of getting digitized and sucked into the mainframes of computer systems, and his avatar Clu. Leto's 2017 casting announcement referred to the project as a reboot, and in the years since, there has been very little news outside of Tron: Legacy director Joseph Kosinski (who had been attached to a third film, but is no longer involved at this point) and producer Justin Springer periodically popping up to say that Disney was still trying to figure out what to do with the franchise.
It had been reported that Tron: Legacy writers Edward Kitsis and Adam Horowitz were tapped to take a crack at a third Tron movie shortly after the release of the 2010 film. But Deadline now says that the latest draft of the screenplay was turned in by Jesse Wigutow, whose sole previous feature film credit is the 2003 romantic dramedy It Runs in the Family. Further complicating matters, Wigutow was reported to have become involved as long ago as 2012 — so it's unclear whether the writer repurposed some of his earlier work from the version of the project that got the axe in 2015, or whether he started over completely.
It also has yet to be announced whether any of Legacy's stars, such as Bridges, Garrett Hedlund, Olivia Wilde, Michael Sheen, or Bruce Boxleitner, will be returning — so at the moment, we have very little to go on in terms of what shape this project will eventually take. If we had to guess, though, we'd wager that the House of Mouse is gearing up to give Tron the full reboot treatment — which, given the fact that the first two films take place almost entirely inside computers, seems oddly appropriate.
At any rate, with Davis on board, we should be getting more details before too terribly long. We'll be keeping an ear to the ground, and we'll keep you filled in.