This Bruce Willis Crime Drama Is Killing It On Netflix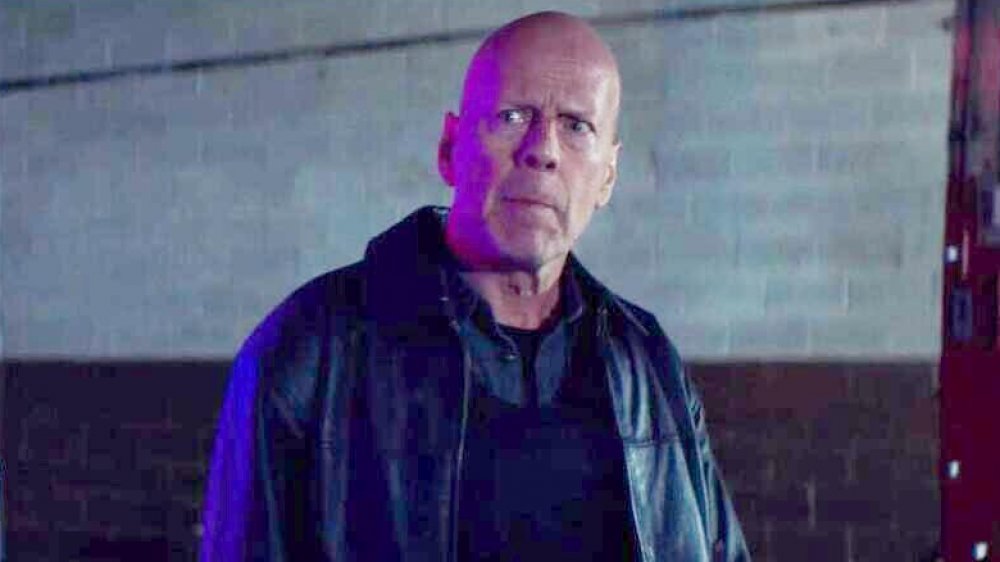 Lionsgate
Say, do you like Bruce Willis? How about butt-kicking action movies? Well, we're pleased to report that Netflix has got a heck of a movie for you.
Acts of Violence, an unheralded action thriller starring everyone's favorite smirking everyman hero alongside a killer supporting cast, has appeared in the streamer's Top Ten charts. If you're craving a bit of action in this, the summer of butts stuck to couches, we suggest you check it out.
The film was directed by Brett Donowho, who has a number of indie thrillers and horror flicks under his belt, including 2012's The Sacred and the following year's A Haunting at Silver Falls. Co-starring with Willis is veteran actor Cole Hauser, who has a list of credits a mile long; you may have seen him in classics like Dazed and Confused and Good Will Hunting, and he's also popped up in genre flicks such as Pitch Black and 2 Fast 2 Furious and on popular TV series like Yellowstone. Also among the supporting players are Shawn Ashmore (who portrayed Bobby Drake/Iceman in the X-Men film series), Ashton Holmes (who starred on the TV series Nikita and Revenge), Sophia Bush (who portrayed Erin Lindsay on the hit series Law and Order: Special Victims Unit, and reprised the role on Chicago Fire and its spin-offs), and Mike Epps (who most recently appeared in the excellent 2019 drama The Last Black Man in San Francisco).
What is the plot of Acts of Violence?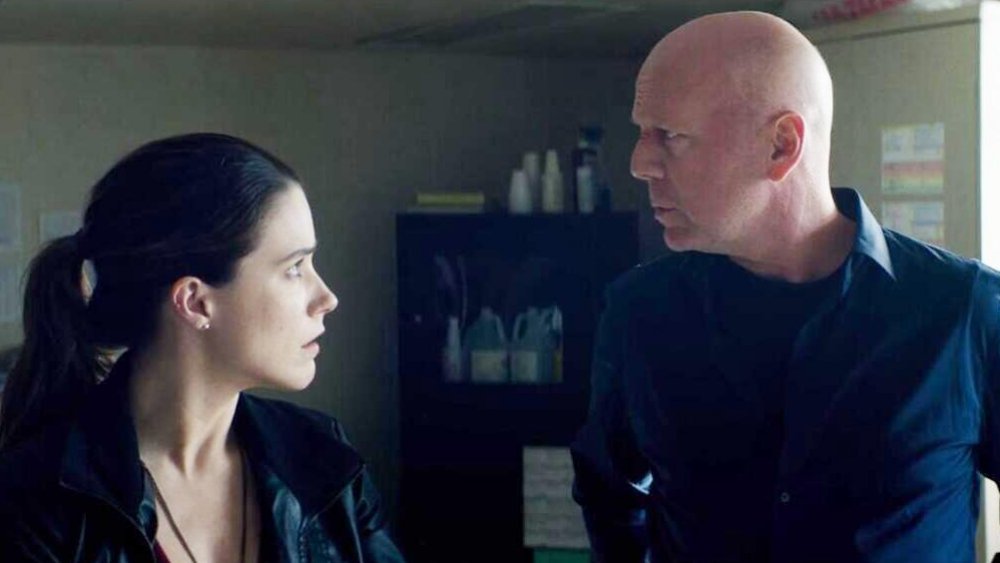 Lionsgate Premiere
The story begins with young Roman (Holmes) having his world turned upside-down when his fiance Mia (Melissa Bolona, The Hurricane Heist) is kidnapped by a couple of heavies for local drug lord Max (Epps) after an altercation at her bachelorette party. Max, it appears, is expanding his operation from simple drug dealing to include human trafficking, and Mia has the misfortune to cross his goons during this period of dubious growth.
Roman, though, has a couple of wild cards in play: his brothers Deklan (Hauser) and Brandon (Ashmore), both of whom are U.S. military veterans with plenty of experience hunting down and taking out nefarious targets, not to mention access to tons of weaponry. The trio band together to locate Mia, dispatching anybody who has anything to do with her disappearance — and in doing so, they come into conflict with police detective James Avery (Willis), who warns them against acts of vigilantism.
Avery, however — as we see in a tense opening sequence — is no stranger to operating outside the law himself, and as he tries to build his case against Max, he comes to realize that the three brothers might be his only hope for bringing a halt to the slimeball's activities. Will he put down his badge and join the trio in their quest for street justice? 
Why have you never heard of Acts of Violence?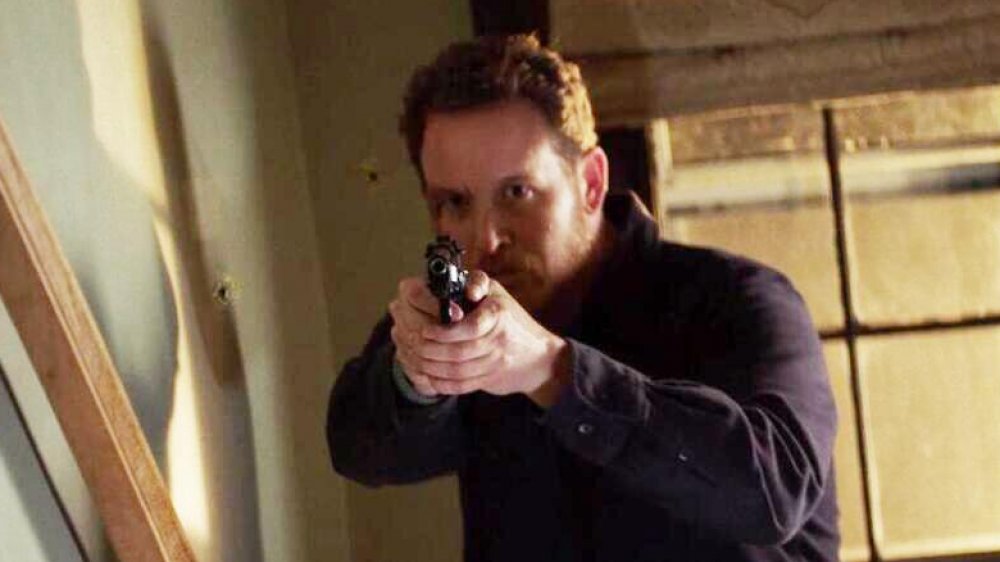 Lionsgate
Acts of Violence was picked up for U.S. distribution by Lionsgate, which chose to release it under its "Premiere" banner — a label reserved for those films destined for extremely limited theatrical releases and/or direct-to-video distribution. This likely has something to do with its scant 86-minute run time, not to mention the fact that a wide release would have put the film up against strong competition. Also debuting in its January 2018 frame were the likes of Den of Thieves, Paddington 2, and 12 Strong — all of which had to contend with December 2017 holdover Jumanji: Welcome to the Jungle, which was still cleaning up.
As it happened, Acts of Violence was released to only a handful of theaters, scoring less than $100,000 at the box office and doing most of its business in DVD and Blu-ray sales. With no advertising campaign to speak of, it would be surprising if you had heard of the flick before it showed up among Netflix's selections — but now that it's hit the streamer, audiences are giving it the day in court that it deserves. If you've got a hankering for some hard-boiled action with a side order of that Willis goodness, you should probably do the same — Acts of Violence is available to stream right now.