The Chilling Horror Film That's Burning Up The Netflix Charts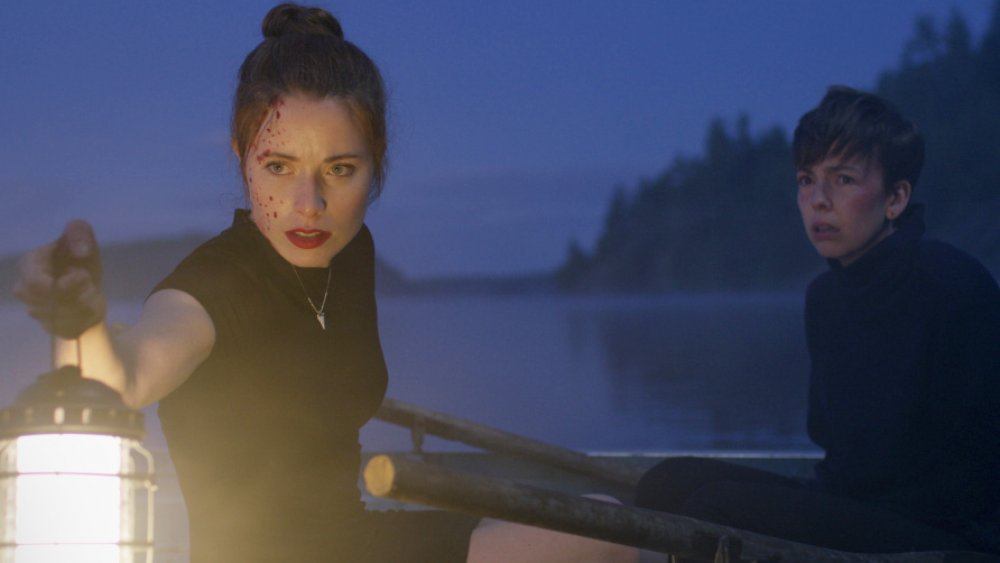 IFC Midnight
Are you ready for a slow-burn horror flick with shocking twists aplenty? A newcomer to Netflix is just the ticket.
What Keeps You Alive, an indie Canadian film from writer-director Colin Minihan, has made its entry onto the streamer's Top Ten list after being added to the catalog just days ago. The well-acted, beautifully shot movie's stark, chilly aesthetic, plus its tendency to straight-up chill viewers to the bone, might be just what you need in the dog days of this, the long, hot, seemingly never-ending summer of 2020.
If Minihan's name doesn't ring a bell, it may be because he'd done some of his most notable work as part of a team. Along with fellow writer and director Stuart Ortiz, he's one half of the Vicious Brothers, who wrote and directed the 2011 cult hit Grave Encounters and wrote its 2012 sequel. What Keeps You Alive stars Hannah Emily Anderson (X-Men: Dark Phoenix) and Minihan's frequent collaborator Brittany Allen (who starred in his 2014 effort Extraterrestrial as well as his 2016 film It Stains the Sands Red) as a married couple who head off to one of those isolated cabins in the woods for a little rest and relaxation, and to celebrate their one year anniversary.
What's the plot of What Keeps You Alive?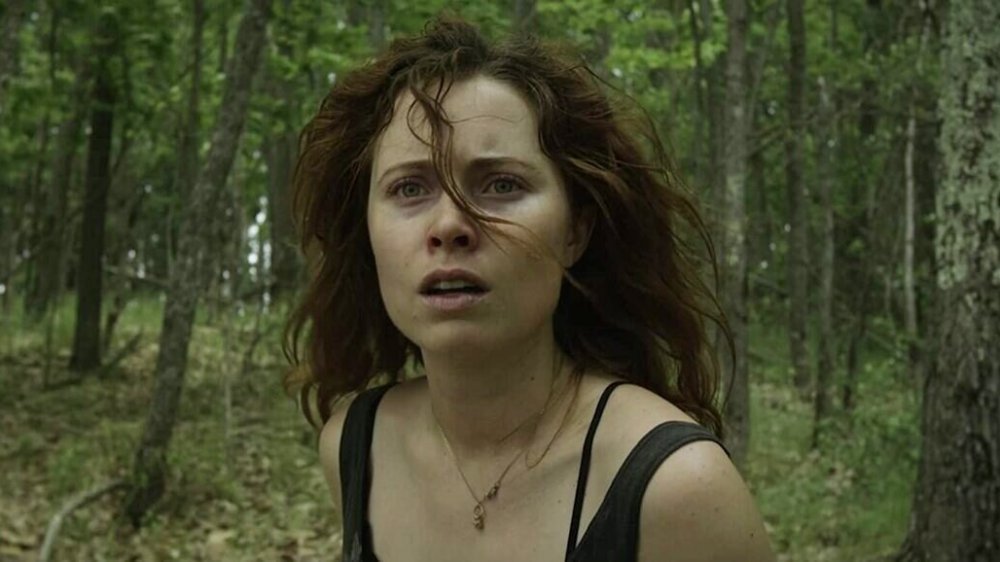 IFC Midnight
Jackie (Anderson) and Jules (Allen) are only getting started with their romantic getaway when they're surprised by a visit from Sarah (Martha MacIsaac), an old friend of Jackie's. This friend appears to have an odd quirk: Calling Jackie by another name, "Megan," which understandably rouses suspicion in Jules. Jackie explains that she changed her name when she was younger, but doesn't satisfactorily explain why, so Jules pays Sarah and her husband Dan (Joey Klein) a visit.
According to Sarah, Jackie/Megan went through with changing her name because of an incident from her childhood in which a young girl, a mutual friend named Jenny, drowned in the lake upon which their cabin sits. Although cleared of any wrongdoing, Sarah implies that "Jackie" had never been quite the same since. Thinking it odd that Jackie had never mentioned this incident, Jules confronts her wife, who explains that she had always felt responsible for Jenny's death, which was the reason for the name change. Jules comforts Jackie, and the two set off for a comforting walk through the woods.
We wouldn't dream of spoiling what happens next, but suffice to say that things are certainly not as they seem, and that Jules will find herself digging deep to find the strength to survive what quickly becomes a nightmare.
Why have you never heard of What Keeps You Alive?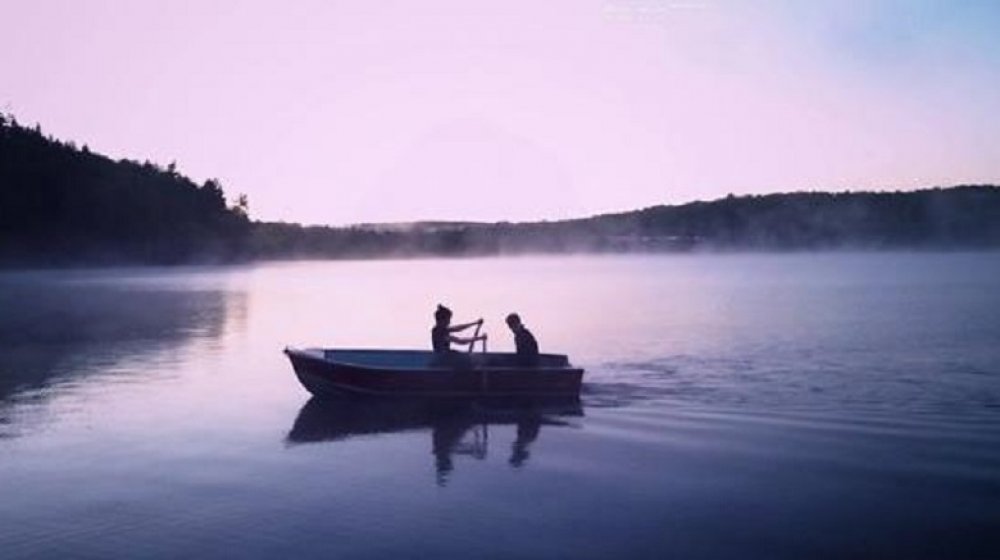 IFC Midnight
What Keeps You Alive debuted at the South by Southwest film festival in 2018, where it scored rave reviews. Writing for RogerEbert.com, Monica Castillo called it a "tense thriller," noting that "Minihan's stylish film taps into our deepest fear as women, queer folks, or survivors of domestic abuse ... [What Keeps You Alive is] effectively eerie and unnerving."
The film was picked up for American distribution by IFC Midnight, which almost guaranteed that it wouldn't be granted a significant theatrical release. You may have caught it when it opened in theaters in August 2018 if you happened to live in certain parts of New York or L.A., the only two cities in which the film screened in theaters.
What Keeps You Alive was even dropped on VOD the same day it hit the big screen in those cities, and with no promotional budget to speak of, it's not terribly surprising that the flick failed to generate any kind of buzz. Now that it's hit Netflix, though, audiences are sitting up and taking notice, because it is one heck of a well-made fright flick, with excellent performances all around, particularly from Allen. Most of us could stand to beat the heat right now, so chill out with What Keeps You Alive, one of the very best horror movies on Netflix right now.