The Boys Actor Made A Secret Cameo You Totally Missed In Rise Of Skywalker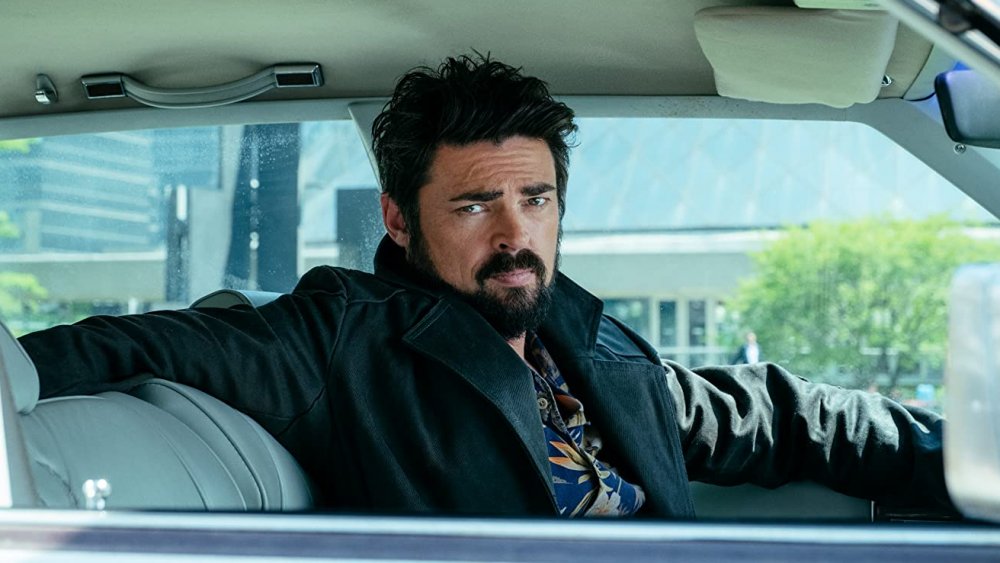 Amazon
Karl Urban has been lucky enough to appear in several of the biggest franchises of all time — even one that only those with the sharpest of ears knew that he was in at all.
In a recent conversation with Digital Spy, the actor — who is currently enjoying a starring role on the hit Amazon superhero deconstruction The Boys — revealed that he had a very small part in Star Wars: The Rise of Skywalker. You wouldn't have spotted him, though — in order to catch his cameo, you would have had to be listening very, very closely.
"Here's the process," Urban said. "I had the good fortune to go and visit [director] J.J. Abrams while he was shooting The Rise of Skywalker. While I was there, he put me in a stormtrooper uniform and we had a really fun day on set. It's been one of my life-long goals to be a stormtrooper, so I can tick that off now."
Of course, this means that Urban's mug was obscured by one of those iconic helmets — but he was actually given a line of dialogue, one that made it into the finished film. "What is in the cut is my voice saying 'Knights of Ren' as Kylo Ren walks down a hallway past two stormtroopers," the actor explained. "I am one of those stormtroopers."
So, let's crunch the numbers. Urban appeared in the Lord of the Rings trilogy as Eomer; in Abrams' rebooted Star Trek films as Dr. Leonard "Bones" McCoy; in the Marvel Cinematic Universe as Skurge in Thor: Ragnarok; and, apparently, he also got to be a freakin' stormtrooper. That's four franchises near and dear to the hearts of geeks all over the world — and lest we forget, he also played the title character in 2012's Dredd, which fans of that iconic badass loved. Now, if Warner Bros. and DC Films would just give him a call, his geek credentials would be untouchable until the end of time.

The spotlight will be on Karl Urban during The Boys' second season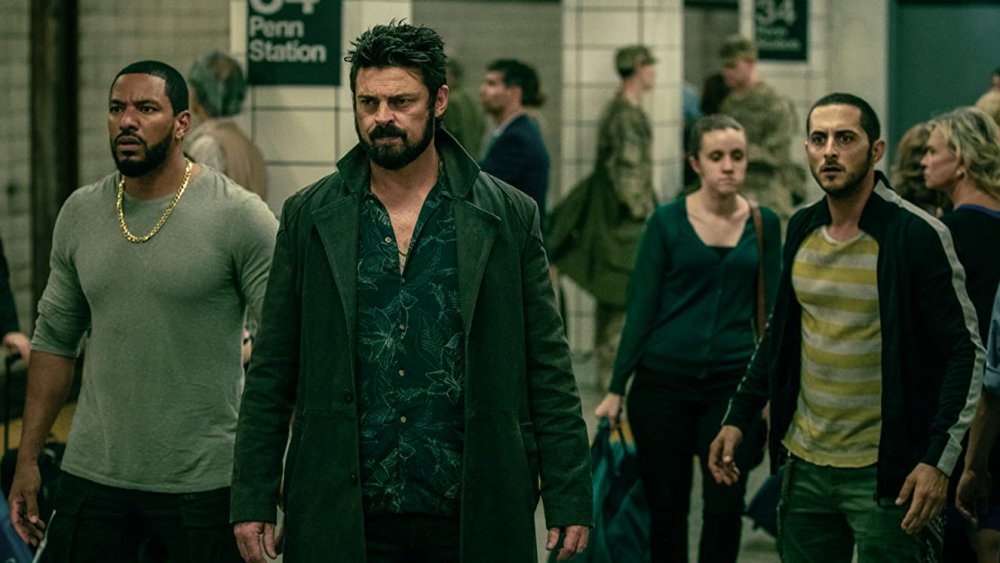 Amazon
Urban certainly appears to be getting his time in the spotlight, and he deserves it — his forthright, no-nonsense persona makes him a great fit for characters of authority, real or perceived, in genre projects. As great as The Boys' first season was (and it really was), fans were a bit wary when his Billy Butcher — the non-powered, highly mistrustful leader of the titular superhero team — went MIA during the season finale. Not to worry, though: not only will he be back, but at some point during the second season's run, we're going to get a short film titled "Butcher," which will fill us in on what he's been up to in between seasons.
In an interview with Collider, the series' showrunner Eric Kripke revealed that season 2 was to contain an entire Butcher-centric episode focusing on his activities since going missing, but that it was cut for pacing reasons. Having already shot most of it, though, Kripke decided to simply assemble the footage into a short — which, if we know Butcher, should be wildly entertaining.
"We had a whole storyline in episode 2 — it's not really spoiling anything, season 2 begins with Butcher MIA," Kripke said. "In episode 2, we had shot something that really revealed where he went and what his experiences were. It ultimately didn't end up fitting that way into the episode. It made Butcher's story a lot less mysterious and intriguing... it was better to not know in that episode. But we had these scenes. We strung them into a short film called "Butcher" [which will] work as a companion piece to the show. There's actually references in the show that you won't understand unless you see this thing, as it's really tied into our plot."
This works for us, as we can never really have too much Urban. "Butcher" is expected to be released midway through The Boys' second season; we'll be keeping an eye out for a release date, and we'll keep you informed.