The Story Of How Dwayne Johnson Almost Played Willy Wonka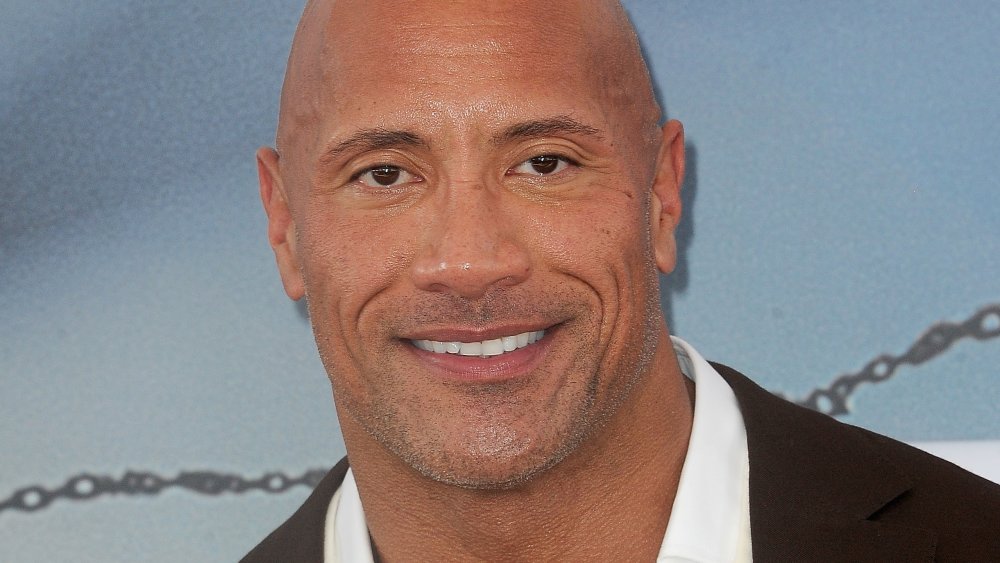 Albert L. Ortega/Getty Images
Dwayne "The Rock" Johnson has snagged no shortage of iconic roles over the years — from Luke Hobbs in the Fast and Furious films to the titular DC antihero in the upcoming film Black Adam. There's another that he came very close to landing, though: the beloved, eccentric, slightly unhinged chocolatier Willy Wonka.
In an Instagram post, Johnson divulged that he had recently shared the 1971 film Willy Wonka and the Chocolate Factory (which starred Gene Wilder in the title role) with his young children, which prompted him to wax nostalgic about that time director Tim Burton almost cast him in his Burton-ized remake Charlie and the Chocolate Factory, released in 2005.
"Some cool history — back in the early 2000's, iconic director Tim Burton had considered me to play Willy Wonka [in] his remake," Johnson wrote. "But that was many years ago when I was just starting out in Hollywood with no foundation of global box office strength or any real acting experience to even pull it off. The role, of course went to Johnny Depp, who at that time was the biggest star in the world. The rest was history. And down the road I went."
Johnson then took a moment to express his appreciation that Burton considered him at all at such an early point in his acting career, before closing with an inspirational bit of philosophy: "I'll always raise a glass to the dreams that don't come true, because sometimes they're the best thing that never happened." He then tacked on the only appropriate hashtag that could possibly exist for his post: "#BigBrownBaldTattooedWonka."
Willy Wonka isn't the only role that got away from Dwayne Johnson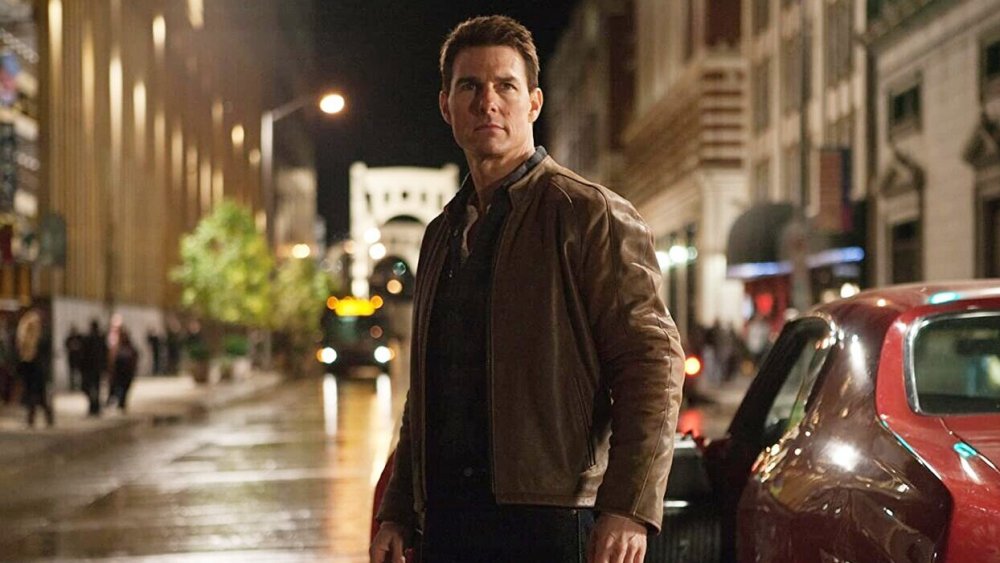 Paramount
In order to illustrate Johnson's point about dreams that don't come true, consider one of the only other roles that he has publicly acknowledged that he was up for but didn't get: Jack Reacher, the ex-military badass featured in Lee Child's novels, in the 2012 film Jack Reacher, and in its 2016 sequel Jack Reacher: Never Go Back. That role, as the world knows, ultimately went to Tom Cruise. Fans of Child's novels know that Johnson physically looks the part; Reacher is described in the books as being a barrel-chested, 6-foot-5-inch wrecking ball of a man, and while Cruise is a fine actor and an unreasonably committed action star, the general consensus upon his casting was that he was far too short (at 5 feet 7 inches) to play Reacher.
In an Instagram Q&A earlier this year, Johnson was asked what role he had wanted the most but lost to another actor. "Great question regarding my career in film," Johnson replied. "The role was Jack Reacher. The actor was Tom Cruise. Business is business and I'm happy he got it. Universe works in funny ways though, as when that door shut on me, another door opened with the opportunity to create a character from scratch that was of my DNA. The one and only badass, s**t talkin', gravity and reality defying, always winkin' and having fun OUTLAW LAWMAN KNOWN AS LUKE HOBBS."
It's only because he lost out on the Jack Reacher movies (which combined to score a weak $377 million at the global box office) that Johnson was free to take on the role of Hobbs in the Fast series (which is one of the highest-grossing franchises in history, with a $6 billion worldwide take). Truly, the universe does work in funny ways — but while it would've been cool to see the Rock as Reacher, we're pretty sure Willy Wonka wouldn't have been a great match.