Why Mia From The Kissing Booth 2 Looks So Familiar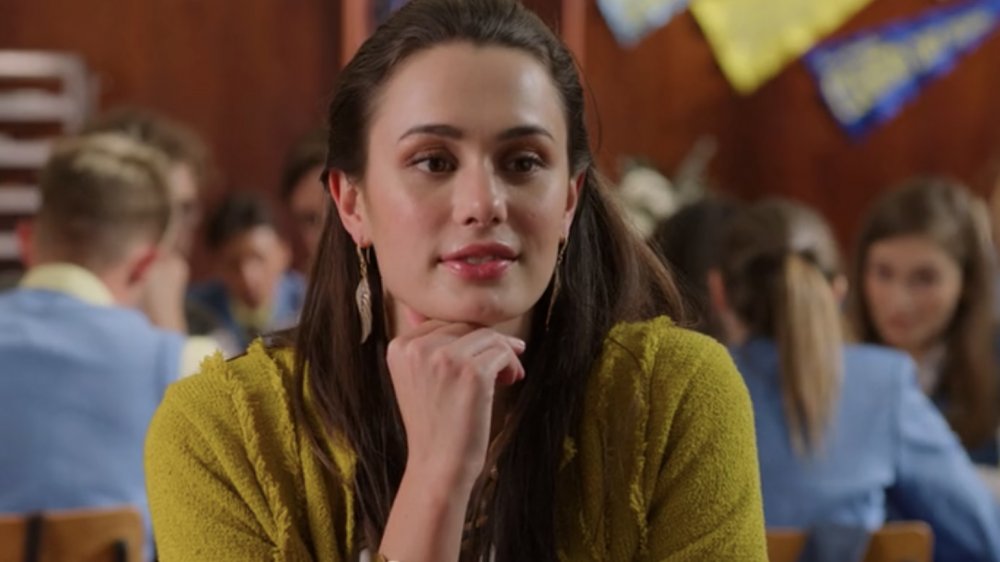 Netflix
Two years after the release of the massively successful original rom-com, The Kissing Booth 2 dropped on Netflix on July 24, 2020. The sequel continued the love story between Elle Evans (Joey King) and Noah Flynn (Jacob Elordi) following his departure to college, as well as Elle's longtime friendship with Noah's brother Lee (Joel Courtney). While most of the first film's cast reprised their roles for the sequel, that doesn't count for everyone. Most notably, the character of Mia is seen in The Kissing Booth 2, but a different actress plays her.
The original Kissing Booth film introduced Mia as the resident popular-yet-snobby girl at Elle and Noah's school. She led the "OMG" clique — consisting of herself, Olivia (Biancha Bosch), and Gwyneth (Zandile Mandliwa) — and had a massive crush on Noah, putting her at odds with Elle by default. In the first movie, Jessica Sutton took on the bully persona, but she evidently didn't plan on returning for The Kissing Booth 2 (perhaps because she had taken on other projects, like the upcoming Megan Fox-starring movie Rogue). As a result, director Vince Marcello had no choice but to recast Mia so that her story could continue as well.
Marcello and those behind The Kissing Booth 2 decided on actress Camilla Wolfson as Sutton's replacement. Her name may not be very recognizable on its own, but that's due to her career just picking up steam within the past few years. As of this writing, the young actress only has a handful of roles to her credit — meaning this Netflix sequel is among one of her highest-profile works yet. Still, to those who have checked out the few projects Wolfson has taken part in, she's a familiar face.
Camilla Wolfson's biggest film credit so far is Action Point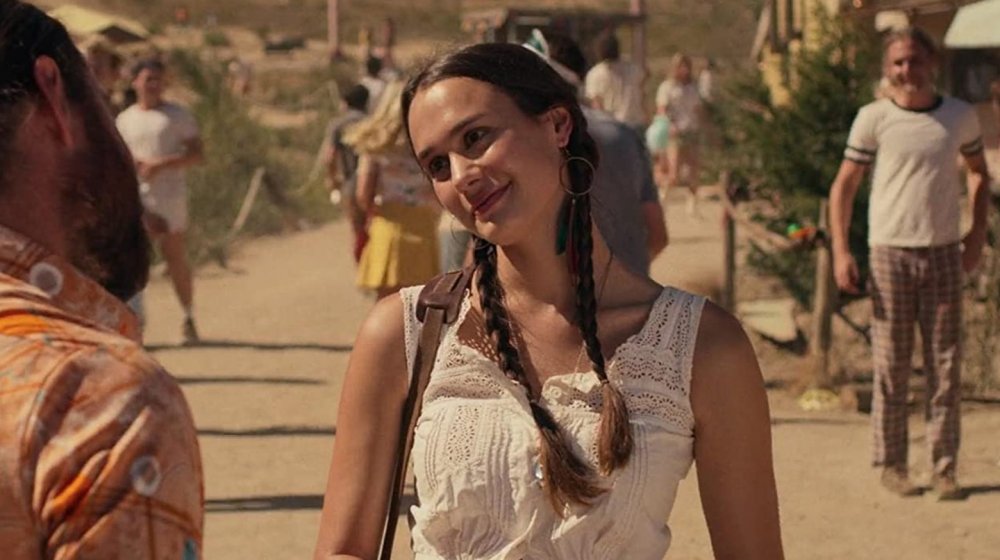 Paramount
Wolfson's career is on the rise, and she's slowly but surely cultivating her filmography, with her earliest attributed roles dating back only a few years. Her most noteworthy big-screen part (aside from The Kissing Booth 2) is from 2018, when she took on a small role in Action Point, starring professional madman Johnny Knoxville of Jackass fame. She didn't have a lot to do in the off-the-rails comedy, in which she played a character also named Mia, but Action Point still bolstered Wolfson's ever-growing portfolio.
Aside from Action Point, Wolfson has become a regular on the made-for-television movie scene. In 2017, she took part in the reenactment film Dating Game Killer, which detailed the violent crime spree of real-life murderer Rodney Alcala. In the flick, Wolfson played Helen Vogel, another supporting spot. The following year, she scored the role of Juno in Order of the Dragon, an improvement from her previous works billing-wise — second only to the leading star Frances Sholto-Douglas. 
Camilla Wolfson is a frequent background player on television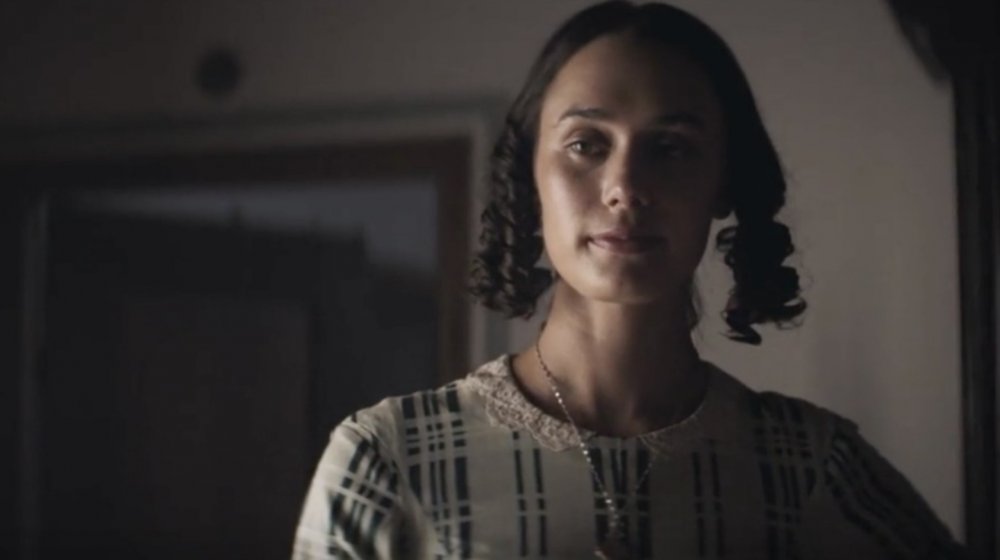 History Channel
Wolfson doesn't limit her talents to only film — she's also appeared in various television shows. While she's yet to nab a leading role, the frequency of Wolfson's work is nothing to shrug at this early in her on-screen tenure. 
Her debut on the small screen came in 2016's Of Kings and Prophets, appearing on the first episode of the first season, entitled "Offerings of Blood." Wolfson's character didn't get a name on the show, referred to only as "female servant" in the credits, which isn't exactly the most glamorous part. Thankfully for Wolfson, her next TV appearance was a relative step up. On the 2020 documentary series Grant, Wolfson took on the role of a young Julia Dent, the former first lady of the United States, who married former President Ulysses S. Grant in 1884. 
The Kissing Booth 2 could very well be Wolfson's big break, finally showing the world what she can do when the camera is focused on her.