Megan Fox Is Simply Stunning In New Rogue Trailer
Get ready to see Megan Fox as you've never seen her before: headlining a bonkers military action thriller with a twist.
Rogue, the upcoming flick from writer-director M.J. Bassett, has just dropped its first trailer — and the Transformers and New Girl star takes center stage as a tough-as-nails mercenary who gets a little more danger than she bargained for on her latest mission.
Bassett, who is following in the footsteps of such luminaries as the Wachowski sisters by kicking down doors for trans women filmmakers, has been one of the hottest directors in television for quite some time. She got her start helming small features like 2002's Deathwatch, 2009's Solomon Kane, and 2012's Silent Hill: Revelation before taking the reins for a plethora of the most popular TV series of the last decade. She's worked on such shows as Ash vs. Evil Dead, Marvel's Iron Fist, Power, and Altered Carbon, and she's lined up to handle two episodes of the first season of Showtime's upcoming video game adaptation Halo.
With Rogue, co-written with her daughter Isabel, Bassett gets her biggest assignment yet. In addition to Fox, the flick stars Philip Winchester (Law and Order: SVU), Calli Taylor (The Courier), Jessica Sutton (Escape Room), Brandon Auret (The Last Days of American Crime), and Greg Kriek (who also appeared in Bassett's most recent feature, Inside Man: Most Wanted).
What is Rogue about?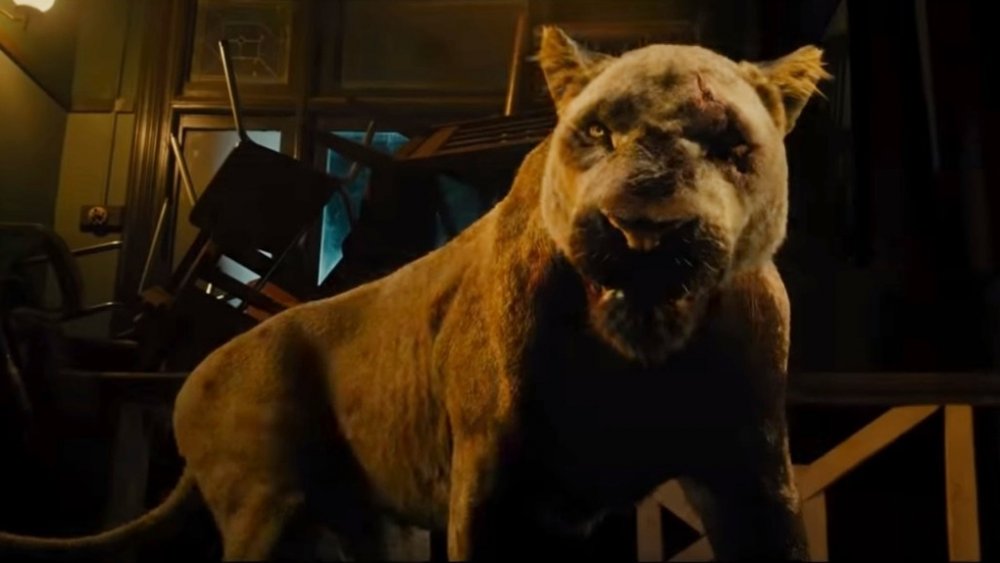 Lionsgate
Rogue opens much like your standard military actioner, as a group of mercenaries led by Samantha O'Hara (Fox) are hired by the governor of a small African country to rescue his daughter, who has been kidnapped by a local terrorist organization. Unfortunately, the operation pretty quickly goes wrong when it turns out that there's actually more than one abductee, and the group's extraction plan is botched.
Forced to hunker down overnight in what appears to simply be an abandoned cabin, the mercenaries eventually discover its purpose: it was used as a base of operations by illegal poachers and lion breeders, and as such, some of the local wildlife isn't too thrilled that the structure is once again occupied by humans. In short order, it becomes apparent that one lion in particular, a female whose entire pride has apparently been wiped out, is still around — and ready to exact vengeance on anything walking upright.
The flick looks like a tense, tight thrill ride even before the lion shows up — and when it does, it looks terrifying, angry, and very hungry. Fortunately for the big kitty, O'Hara has brought along a lot of chow in the form of her fellow mercenaries, and the only question is how many of them will survive the night while they wait for the extraction team to make their appearance.
Rogue's director thinks Megan Fox will surprise audiences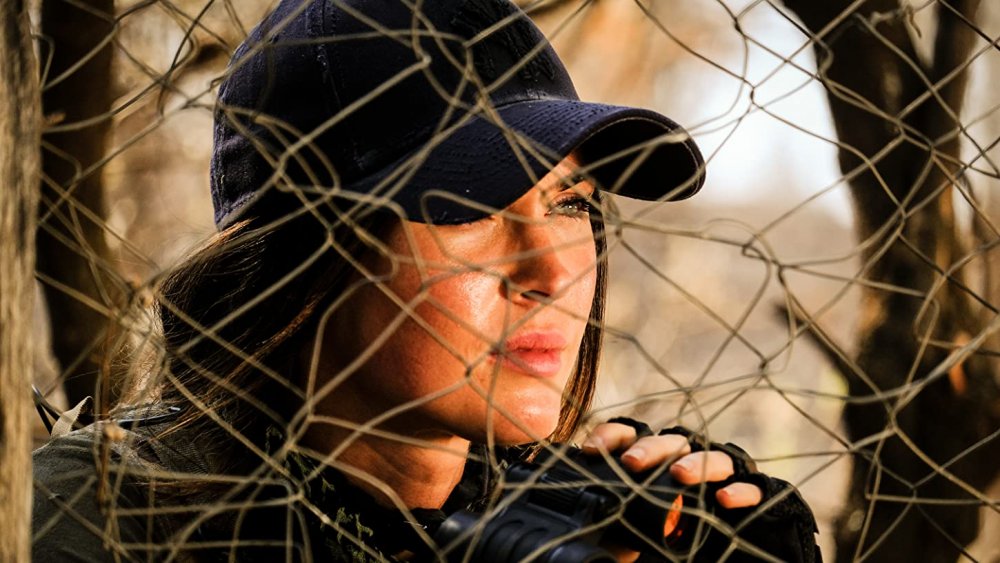 Lionsgate
In a recent conversation about her new film with Entertainment Weekly, Bassett explained that she had always been keen to make an action film with an environmental message, and that Isabel had gotten that ball rolling by writing the first draft of Rogue's script. While she had planned on a relatively small production, she says that the screenplay "turned out better than anyone expected," leading the film's financiers to go after a big name for the lead role. "[They] were like, 'We should try to go out to somebody, this is a great part for a woman,'" Bennett explained. "Megan was on the list. I was like, 'Well, we're never going to get Megan Fox, that's ridiculous. It's a little movie.'"
Fox, however, was taken with the script, and agreed to star immediately. "I went to meet her, and we talked, and she's a very environmentally-aware woman," the director said. "She's socially conscious and she wanted to do something that she's never done before. I know she's done those... Transformers movies, but she's always been in short-shorts, running away from a robot or whatever. She's been treated as a sex object, as a sexual being. I think she was drawn to the fact that sex is not relevant to this character at all. She's a tough woman, who's got her own agenda and her own issues."
Bennett also put Fox through her paces in terms of weapons training in order to make the star — whom she conceded has "not done a lot of physical stuff" — convincing as an experienced mercenary onscreen. "I took her to a friend of mine who's a military expert, and she did a lot of training with weapons," the director said. "I've done lots and lots of action in the past... and I've trained with the Jordanian special forces and all those kinds of people. I think she comes out of it really, really well."
If the trailer is any indication, we'd tend to agree — and we can't wait to see who comes out on top in the battle of Lion vs. Fox. Rogue will be available on VOD platforms on August 28.