The Real Reason Violet Disappeared On Saved By The Bell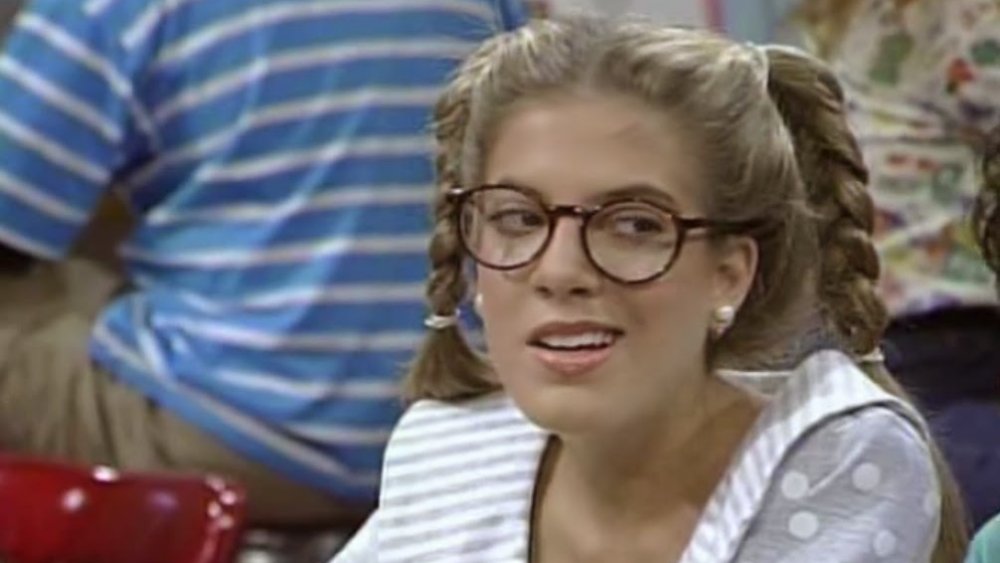 NBC
It's been off the air for nearly three decades now, but the unbridled adoration continues for NBC's beloved teen sitcom Saved by the Bell — so much so, that the network is gearing up the nostalgia train to bring the show back for a revival on their streaming platform Peacock. In doing so, NBC is bringing back much of the original cast, including Mario Lopez, Elizabeth Berkley, Mark Paul-Gosselaar, and Tiffany Thiessen.
Premiering in 1989 (after a name change and a shift in narrative focus), the revamped and fully radical Saved by the Bell follows a close-knit group of youngsters from the fictional Bayside High School as they have a few laughs, and learn some valuable life lessons in the process. The series made unexpected celebrities of its young cast, most of whom managed to transition in one way or another to relatively successful careers as adults. 
So, too, have many of the familiar faces who scored guest appearances on Saved by the Bell throughout it's 86-episode run. Famous Bayside short-timers include Leah Remini (King of Queens), Denise Richards (Starship Troopers, Wild Things) and Christine Taylor (Zoolander). Die hard fans might also recall that Tori Spelling appeared on several episodes of Saved by the Bell as Screech's nerdy gal pal, Violet Ann Bickerstaff. You might also remember that Spelling's character left the show kind of abruptly, most assuredly breaking Screech's heart. 
Her last appearance was on the season 3 episode "Check Your Mate." That episode found Violet cheering her man to victory in a heated chess match, and found the pair stealing a romantic moment just before the credits rolled. Unfortunately, the end of the episode signaled the end of Spelling's time on Saved by the Bell, and we have an inkling why Violet had to go.
Tori Spelling had her eyes on a much bigger small screen hit in the '90s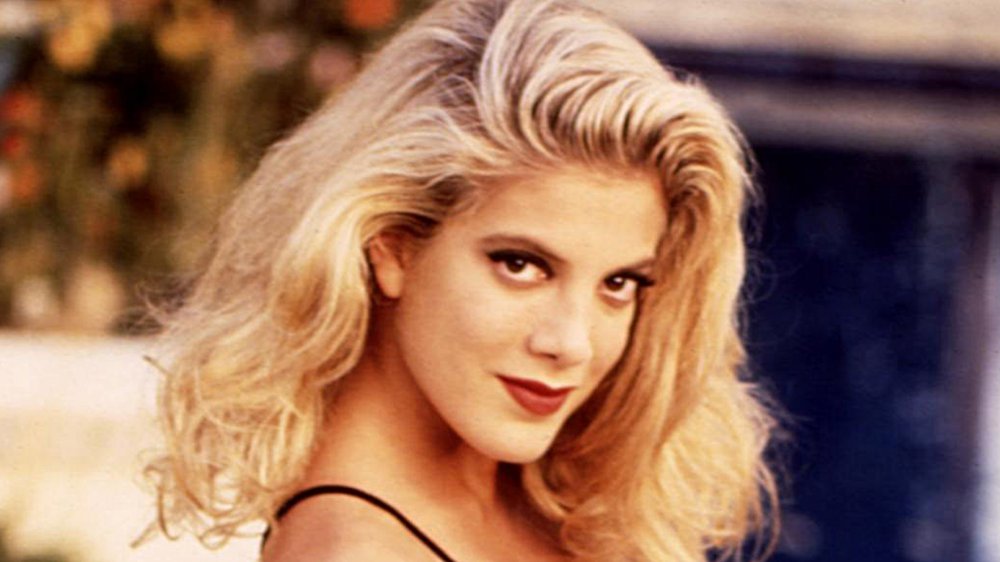 Fox
If you were even a casual viewer of television in the 1990s, the reason for Tori Spelling's sudden Saved by the Bell disappearance will make sense. As beloved as Saved by the Bell was by the children of the '90s, the show that made Spelling a star is pretty much synonymous with the '90s teen experience. That show was, of course, Fox's soapy teen drama Beverly Hills, 90210. After making its network premiere in the Fall of 1990, 90210 went on to become not just one of the networks' biggest hits to date, but one of the best-loved series of the decade. 
Astonishingly, 90210 held a slot in Fox's primetime lineup for the entire decade, running a total of 292-episodes between 1990 and 2000. Its millennial finale marked the end of an era, as much as the end of a great series. Tori Spelling appeared on virtually every single episode of Beverly Hills, 90210 (which was produced by her father Aaron Spelling) during that imperial run. Her character, Donna Martin, was actually center stage for many of the series' most memorable story arcs, and her on-again, off-again romance with Brian Austin Green's David Silver proved one of the series' most enduring plots.
Given the timeline of Tori Spelling's burgeoning career, it's a safe assumption that her sudden disappearance from Saved by the Bell was the direct result of her scoring a central role on one of the hottest shows on television around the time of her Bayside disappearing act. The rigors of 90210's shooting schedule likely left little time for even a guest appearance on another show, and back then productions tended to be more covetous of their stars. Whatever the case, it was still a bit of a bummer that Screech's paramour didn't get a better sendoff, and as Dustin Diamond is apparently not involved in the reboot, it's highly unlikely Violet will turn up in a guest spot there, either.