Why Forty Quinn From You Season 2 Looks So Familiar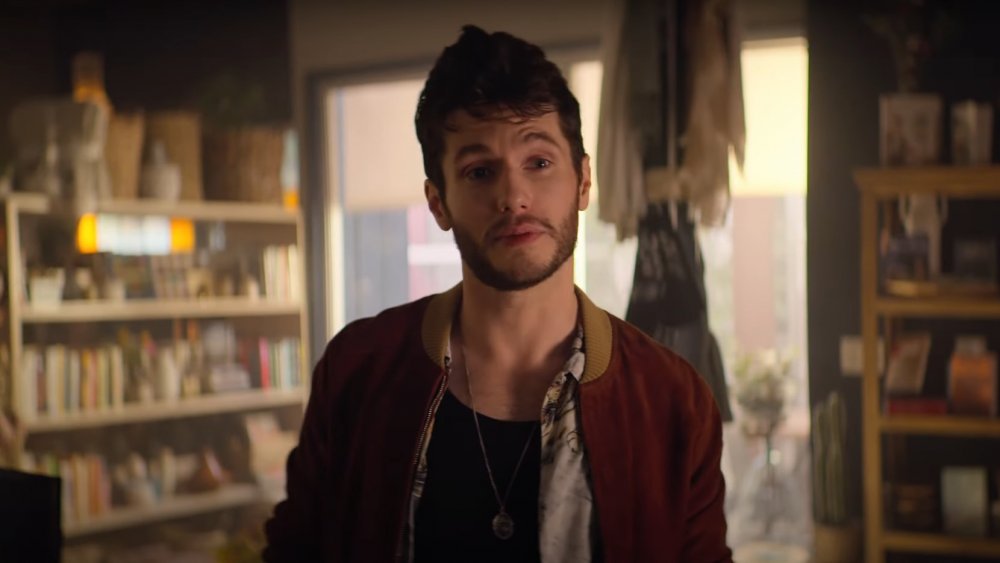 Netflix
Few shows dwell in the consciousness of a bad guy like You, the Lifetime series that went on to find a new home (and audience) on Netflix. In a premise reminiscent of works like American Psycho or Dexter, we follow Joe Goldberg (Penn Badgley), a bookstore manager who reveals himself to be a charming stalker and murderer. The first season sees him playing out his obsessions with a struggling writer in New York, and in the second, he moves to LA to get a fresh start.
It's in LA that Joe meets eccentric sister and brother pair Love (Victoria Pedretti) and Forty Quinn (James Scully). At first, the two appear to be typical wealthy LA narcissists. But as Joe develops romantic feelings for Love, and a deep friendship with Forty, he begins to discover that the twins might actually be giving him a run for his money in the "dangerous lack of empathy" department.
While Love typically takes center stage as far as the narrative is concerned, Forty's effete demeanor and often outrageous proclamations have him regularly stealing the spotlight. This is in large part thanks to Scully's charismatic performance. Those who enjoyed his work on season 2 of You might be surprised to learn that the actor actually didn't have many roles to his name before playing Forty. However, that doesn't mean there isn't a movie or a few TV shows you've seen Scully in previously.
Bit parts on network procedurals got James Scully's foot in the door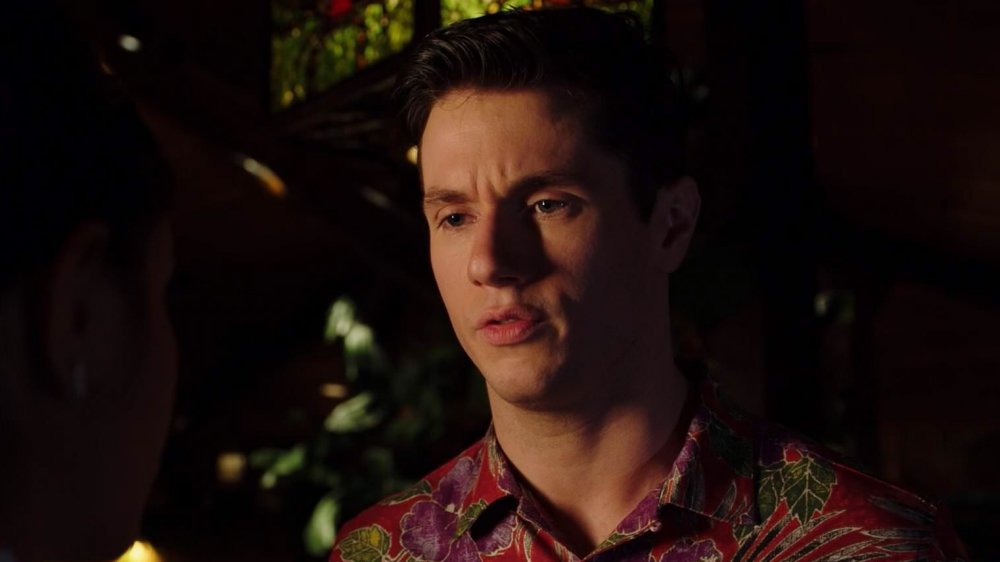 Fox
Like many actors, before he was landing co-starring roles on major Netflix shows, Scully was doing bit parts on network procedurals. The first of these stints was on the ABC FBI thriller Quantico. In the second season episode "Mockingbird," Scully has a small part as the leader of a group of hackers that work to spread misinformation at the behest of wealthy clients.
The actor followed that up with a role on 9-1-1, Fox's call center drama. On the Christmas themed episode "Merry Ex-Mas," Scully plays one of the episode's 9-1-1 callers. Travis is a hapless waiter at a theme bar called Terry's Tiki Room, who is having a tough time navigating his romantic relationship with a co-worker. As the two argue while waiting tables, Travis' girlfriend becomes distracted and walks into a drone carrying a piece of mistletoe from table to table. The accident results in her losing the tip of her nose, but it does help Travis have a revelation about their relationship, so, you take the good with the bad.
In the midst of these bit parts, Scully also managed to land himself a lead role on a potentially major cable show. However, it didn't turn out to be the big break the young actor was hoping for.
James Scully co-starred in the troubled Heathers reboot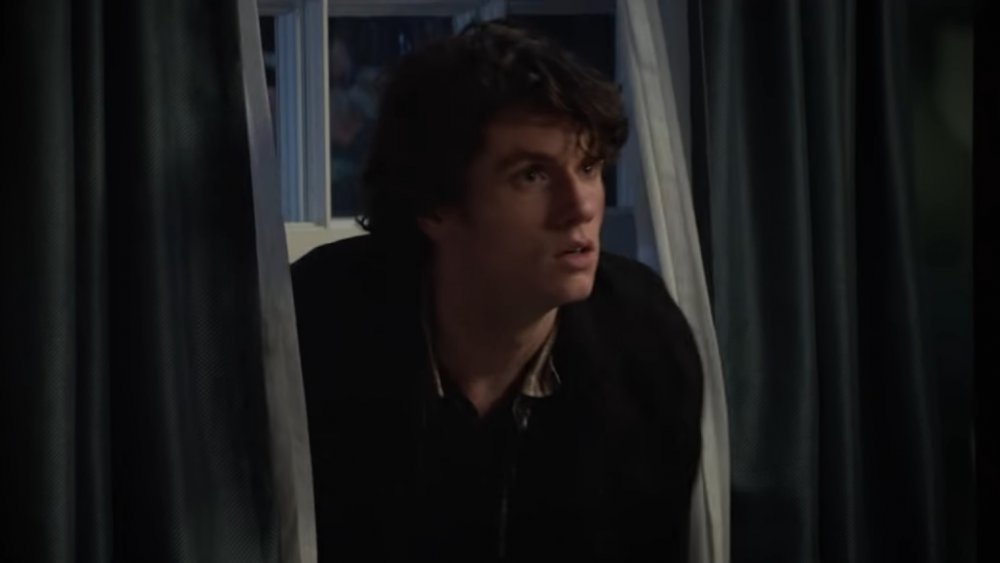 Paramount Network
When reboots of beloved movies and TV series of yesteryear came in vogue, it felt like only a matter of time before someone took a stab at modernizing seminal '80s teen rebel movie Heathers. The film had been adapted into a musical, and the story's darkly comedic take on popularity and conformity still sounds like a perfect template to look at youth culture in the 2010s. Unfortunately, when the Heathers series was eventually produced for Paramount Network, it was plagued by controversies, and ultimately floundered.
In the only season of the series, Scully plays JD, a modern take on the role of the brooding outsider played by Christian Slater in the original film. When critics finally got a taste of the reboot, many specifically took issue with Scully's performance. Rob Owen at the Pittsburgh Post-Gazette called him "bland," and said he was, "too often missing Christian Slater's dark, psychopath vibe." Not to be outdone, Daniel Fienberg at The Hollywood Reporter described Scully's performance as, "ultra-bland," while Lindsey Romain of SlashFilm changed things up by describing him as both "bland" and "lifeless."
Speaking to LGBTQ+ magazine them., Scully, who identifies as gay (via Glamour), opened up about the negative reviews, and why he felt his earlier acting roles didn't impress: "I wasn't playing the character — I was playing myself as a 'straight person' and then trying to play the character on top of that and it just wasn't good. That's putting a hat on a hat on a hat."
For his next part, the actor left big-budget productions behind and found his mojo while making an intimate indie film.
The small movie that helped James Scully reconnect with his craft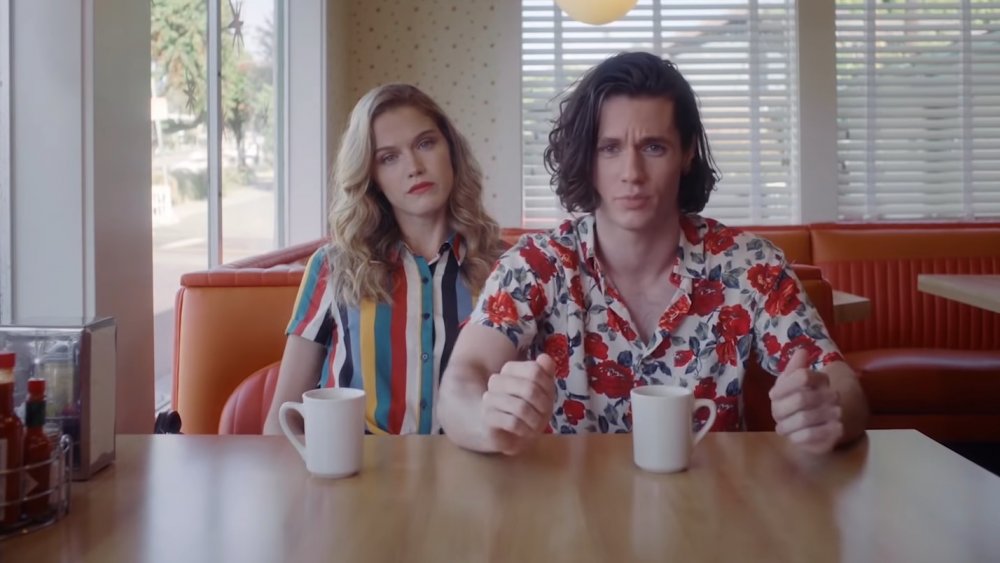 Strand Releasing
Scully made his feature film debut in the 2019 indie film Straight Up, written by, directed by, and starring James Sweeney. The movie tells the story of Todd (Sweeney), a man in his 20's struggling to get a grip on how his mental health issues are affecting his relationship to his sexuality. Scully plays Ryder, one of Todd's close friends who doesn't always understand his journey.
In an essay for Backstage, Scully described how the small film helped bring him out of the career slump he found himself in after Heathers. He described himself as skeptical of the project at first, writing, "Why was I auditioning for a supporting role in a film that no one was going to see?" However, once he began filming, the actor said that he found himself "playing a character that fit me like a chic velvet glove and having the time of my life with people who didn't care about distribution and ad revenue but just wanted to make something true and moving."
With a season of a popular Netflix series now under his belt, it sounds like James Scully overcame his early career stumbles and is finding his own voice as an actor. It's just a shame that (spoiler alert) we likely won't be seeing him on season 3 of You.