Heathers Reboot Delayed Following Stoneman Douglas Shooting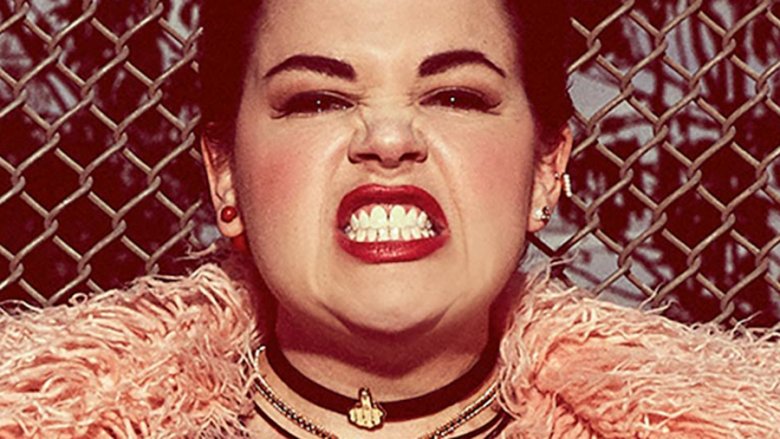 Paramount Network
Paramount Network is putting its controversial Heathers reboot series on ice following the mass shooting that took place at Marjory Stoneman Douglas High School in Parkland, Florida.
The network released a statement (via Deadline) announcing the delay on Wednesday, February 28, just one week before the series was originally scheduled to debut on March 7. 
"Paramount Network's original series Heathers is a satirical comedy that takes creative risks in dealing with many of society's most challenging subjects, ranging from personal identity to race and socio-economic status to gun violence," the statement reads. "While we stand firmly behind the show, in light of the recent tragic events in Florida and out of respect for the victims, their families, and loved ones, we feel the right thing to do is delay the premiere until later this year."
Paramount also canceled the series' premiere screening in New York. 
The shooting at Marjory Stoneman Douglas High took place on February 14, and left 17 students and staff members dead and 14 others injured. In the weeks since, a nationwide response has erupted, with many of the school's young students speaking out for responsible gun control legislation.
Heathers is inspired by the 1988 cult classic film written by Daniel Waters and directed by Michael Lehmann, which centered on Veronica (Winona Ryder) and her bad-boy beau J.D. (Christian Slater) who attempt to navigate their high school's social order by exacting revenge on bullies. Though it may ostensibly seem like a typical teen movie, the subject matter of the OG Heathers movie is dark, with a plot that sees students murder their peers and a climax that involves a bombing attempt. It's unknown whether these elements were incorporated into the new show, or to what extent. 
Set in the present day, Heathers follows the "good girl" Veronica Sawyer (Grace Victoria Cox), the victim of relentless torment at the hands of the "Heathers" clique. Heather Chandler (Melanie Field) heads up the vicious trio, which includes the cutthroat Heather Duke (Brendan Scannell) and the comparatively sweet Heather McNamara (Jasmine Mathews). Using fear and intimidation, plus an incredible taste in fashion, the Heathers rule Westerburg High — but when the new kid with a dark side, J.D. Dean (James Scully), shows his face in the halls, their world gets flipped upside down. 
The series sparked controversy earlier this year for reimagining the central antagonists as belonging to traditionally marginalized groups. 
Beyond the "later this year" estimation, Paramount hasn't disclosed when Heathers will actually premiere. Some have already begun questioning whether the contents of the series will ever be appropriate to air on the small screen if they aren't now.