Why Love Quinn From You Season 2 Looks So Familiar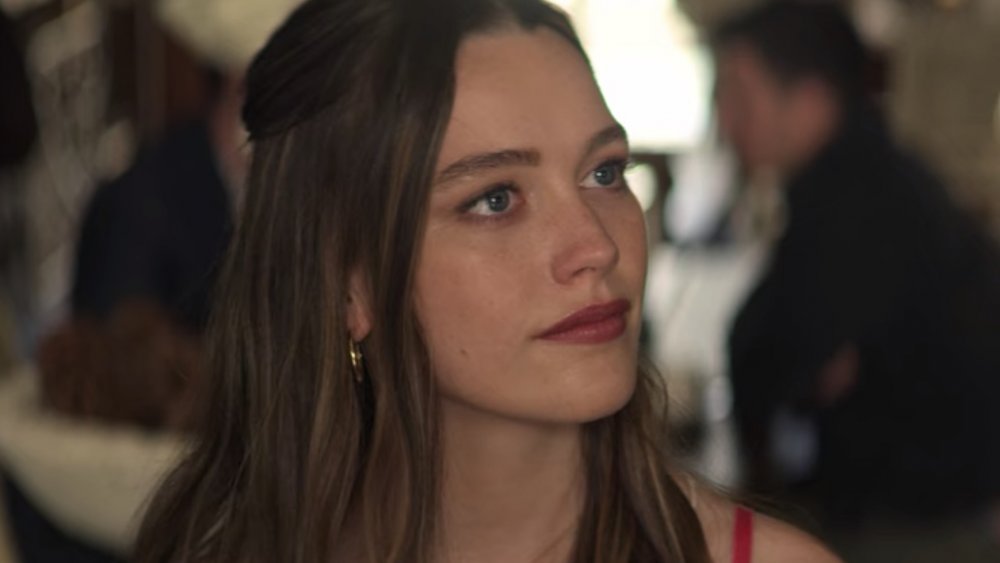 Netflix
It was a tall order, but the second season of Netflix's psychological thriller You was bloodier, twistier, and more shocking than the first. Bookish serial killer Joe Goldberg (Penn Badgley), now known as Will Bettelheim, has traded stalking on the grey streets of New York to looking for love in sunny Los Angeles. He finds her literally and metaphorically in new obsession Love Quinn, played by Victoria Pedretti. But this wouldn't be You without some major obstacles to their relationship — including Love's co-dependent, drug-addicted twin brother Forty (James Scully), Joe's ex-girlfriend Candace (Ambyr Childers), and, of course, Joe's penchant for killing people who get in his way.
If you've made it to the end of You season 2, which dropped on Netflix in full in December 2019, you know that Love isn't a repeat of Joe's former object of obsession, Beck (Elizabeth Lail), the grad student and aspiring writer whom Joe murdered at the end of season 1. You probably already want to know how Love, who turns out to be every bit as terrifying as Joe, factors into the narrative of You season 3. And, most important, you're likely wondering where you've seen the actress who plays Love Quinn before. 
Only a few years into her acting career, Victoria Pedretti is making a name for herself among audiences with a specific twisted taste. You isn't even her first run-in with serial killers, or her first foray into spine-tingling thrillers. Here's why Love Quinn from You season 2 looks so familiar.
Victoria Pedretti played another twin on The Haunting of Hill House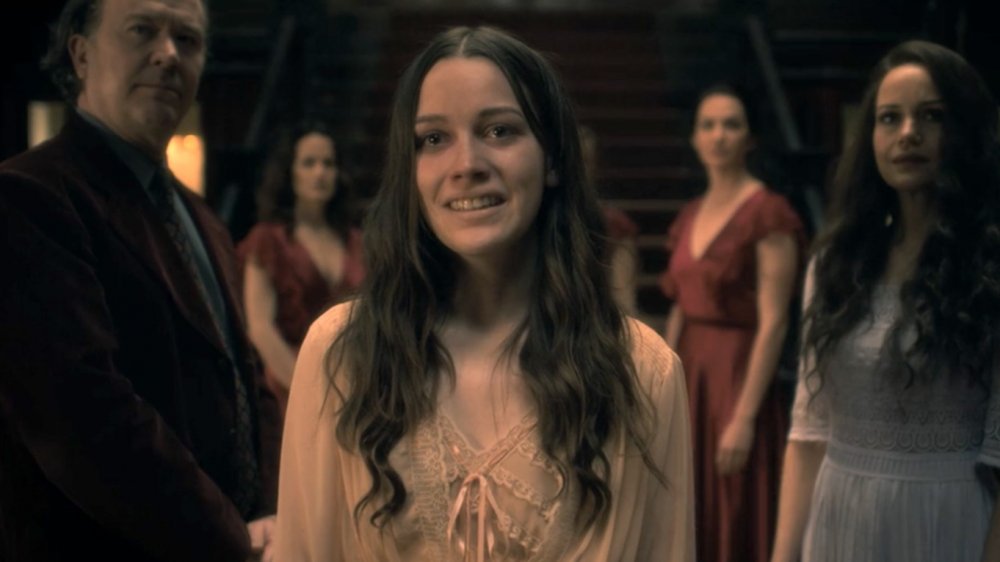 Netflix
Sorry Mary-Kate and Ashley, there's a new actor being typecast as a twin. But it's working for Pedretti — and for Netflix. Before playing a fraternal twin on You season 2, she played one on The Haunting of Hill House. On the first season of the streaming service's horror series, Pedretti portrayed the adult version of Nell Crain. British actor Oliver Jackson-Cohen appeared as her twin Luke, despite being nine years her senior.
Clearly, Pedretti isn't afraid of exploring grim subject matters, from murderers like Love Quinn to murder victims who refuse to stay dead. However, the actress has a less scary take on Nell. In an October 2018 interview with Decider, Pedretti said that rather than play Neill as the typical terrifying reanimated corpse or ghost, she imagined the confusion and pain the character would feel when she "woke up" dead.
Audiences may have had trouble sleeping after finishing season 1 of the show, but Netflix found nothing scary about the viewership numbers, and is now turning Haunting of Hill House into an anthology series. The newest season, The Haunting of Bly Manor, is expected to debut sometime in 2020. We already know that Pedretti and Jackson-Cohen will be back for season 2, along with cast mates Henry Thomas and Kate Siegel, all of whom will play completely different characters. There are also unconfirmed rumors that Hill House actress Carla Gugino could return for Bly Manor. Pedretti will be playing a governess named Dani in a story loosely based on Henry James' iconic ghost story The Turn of the Screw.
Victoria Pedretti was also in Once Upon a Time in Hollywood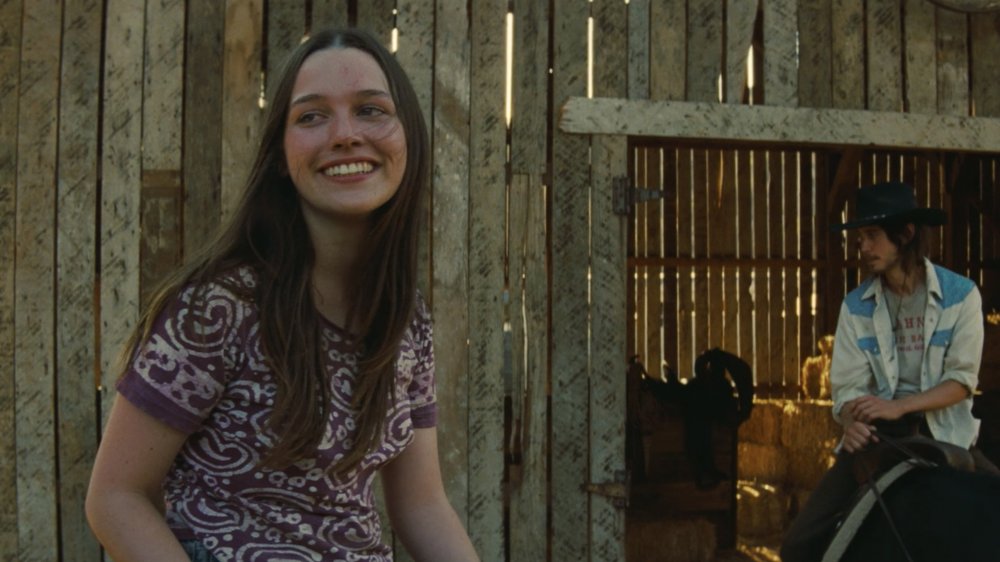 By the time You season 2 found its way onto Netflix subscribers' holiday playlists, Pedretti had already gotten screen time in a different project about the exploits of serial killers. She held a small but historically significant role in Quentin Tarantino's Oscar-minted film Once Upon a Time in Hollywood.
Pedretti played actual Manson Family member Leslie "Lulu" Van Houten, a former homecoming princess who became a teenage runaway and then a murderer. In the movie, we see Pedretti's Lulu leading visitors to George Spahn's ranch on horseback rides — something the Manson Family actually did. (That might have been one of the details you missed in Once Upon a Time in Hollywood.) In real life, Van Houten was on the ranch during the murders of Sharon Tate, Jay Sebring, Abigail Folger, Voytek Frykowski, and Steven Parent, who were all killed at Tate and her husband Roman Polanski's home on August 8, 1969. However, Van Houten did participate in the murders of Leno and Rosemary LaBianca the following night, a crime for which she's still serving a life sentence. 
Fortunately, the only things Victoria Pedretti is killing in Hollywood are her roles.