A Quiet Place 2 Struck With Bad News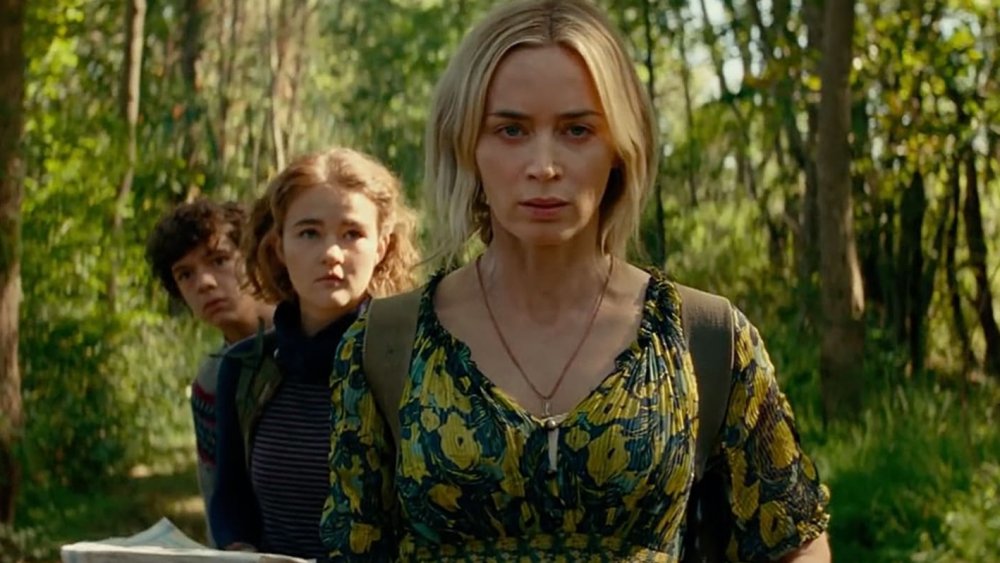 Paramount Pictures
A Quiet Place 2 has officially been silenced.
It seems 2020 will continue to be the year that keeps on taking, at least in regards to movie releases. As concerns over COVID-19 rightfully continue to keep movie theaters shuttered, studios are being forced to play a game of musical release dates with their biggest films. But they're also continuing to hedge bets on the idea that they will one day be able to get their movies into a packed multiplex again. That day will no doubt come (hopefully sooner than later), but more and more studio bosses are beginning to believe that may not happen in 2020. As such, they've begun pushing release dates for some of 2020's most anticipated offerings well into next year.
The latest blockbuster sacrifice to pandemic times is indeed A Quiet Place 2, John Krasinski's anxiously awaited sequel to his unexpected 2018 horror hit A Quiet Place. The sequel had originally been slated for wide release back in March 2020, but the coronavirus clearly had other plans. Even as the film was ratcheting up its promotional machinations, pandemic shutdowns forced Paramount Pictures to push the release date to September 2020. 
Since then, things haven't gotten much better. In turn, it's been a waiting game to see if Paramount would roll the dice to get A Quiet Place 2 into theaters in 2020, or follow templates being set by other studios and bump the film to 2021. Per Entertainment Weekly, we now know the studio has finally ceded a 2020 release altogether, and pushed A Quiet Place 2's premiere date all the way to April 23, 2021. 
Along with A Quiet Place 2, Paramount also announced its summer 2020 tentpole sequel Top Gun: Maverick will move to 2021, landing a prime release spot on July 26 of that year.
Studios continue to believe theatrical releases are the future of cinema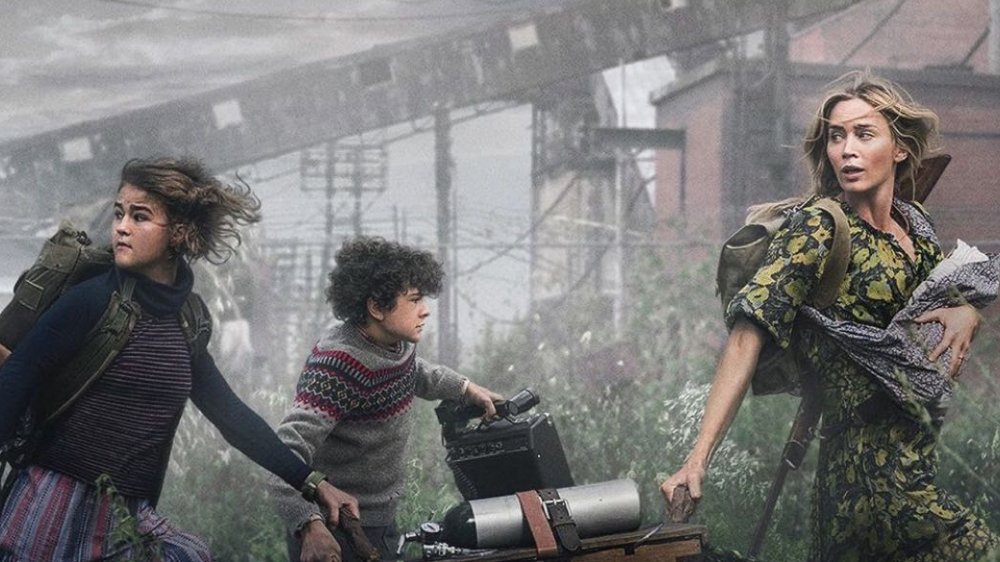 Paramount Pictures
This is obviously disappointing news for movie fans eager to explore the next chapter in the the Abbott family's harrowing survival story. But with many cities struggling to contain a second wave of coronavirus outbreak, large public gatherings continue to be a perilous prospect for citizens. Coupled with the struggle of many to make ends meet amid layoffs and furloughs, paying for pricey movie tickets and sitting in a theater with complete strangers are luxuries most cannot afford right now.
Unfortunately, that means movie theaters will likely remain on lockdown for the foreseeable future. Even as some distributors have begun eyeing alternative release strategies via video-on-demand debuts and international markets, Paramount remains dedicated to the theatrical experience. In a press release published by Entertainment Weekly, Paramount's  president of international theatrical distribution Mark Viane confirmed the company's stance: "We are committed to the theatrical experience and our exhibition partners, and want to stress that we are confident that, when the time comes, audiences everywhere will once again enjoy the singular joy of seeing Paramount films on the big screen."   
Noble as that sentiment is, part of that strategy may also be growing concern over having enough content to release in coming years. The pandemic has, after all, shut down virtually every film and television production on the planet for several months already. And in an entertainment world where content is king, it's safe to assume studios are bent on ensuring they actually have enough stuff to keep the releases coming while delayed productions play catch-up.
As it is, many studios are still preparing to potentially throw in the towel on 2020 theatrical releases entirely. We can only hope the world gets itself back in order ahead of those new 2021 release dates — if only because we really want to know what's in store for the Abbotts.