Halo Live-Action Series Casts Pablo Schreiber As Master Chief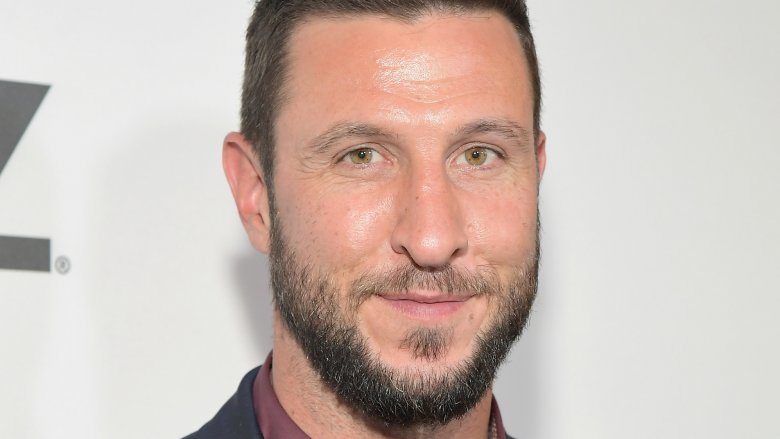 Getty Images
He needs a weapon, and Showtime needs him. 
Pablo Schreiber, best known for his work on Orange Is the New Black, American Gods, and The Wire, has been cast as Master Chief on Showtime's forthcoming live-action Halo series. The Hollywood Reporter had the scoop. 
Based on the Bungie-then-343-Industries-developed military sci-fi shooter game series of the same name, Halo centers around the cybernetically and biomedically-enhanced super-soldier Master Chief, a Clint Eastwood-type whose real name hasn't been disclosed. He mostly goes by his naval rank and designation, Master Chief Petty Officer UNSC Navy SPARTAN-II John-117, and is a man of very few words. 
He's also a man constantly behind a mask, his face hidden beneath his signature green helmet. This poses a pretty big question that the Showtime Halo series will have to answer: Will Master Chief's face be shown on screen? On the one hand, the show could stick closely to the source material and keep Schreiber under a helmet for the entire series. On the other, though, maybe Halo will take a Judge Dredd approach — slapping a helmet on Schreiber and still showing some of his face. As with the Halo games, the Judge Dredd comics never displayed the titular character's mug, but the 1995 film starring Sylvester Stallone certainly did. Giving Master Chief a visible face would wrinkle the lore, but that's probably where Showtime is headed, as it wouldn't make much sense to hire such a talented actor like Schreiber for the lead role if his face would be covered the entire time. 
Schreiber wasn't the only star announced for Halo on Wednesday. After searching the globe for the perfect person to play a brand-new Halo universe character created specifically for the series, Showtime cast Yerin Ha, a rising star in Australia, as Quan Ah. A "shrewd, audacious 16-year-old from the Outer Colonies," Quan Ah and Master Chief meet one another "at a fateful time for them both." 
On the whole, Halo focuses on the 26th-century battle between humans and the race of aliens known as the Covenant. It's said to "weave deeply drawn personal stories with action, adventure and a richly imagined vision of the future," and has been described as Showtime's "most ambitious series ever."
Halo doesn't yet have an official release date. Filming is slated to kick off sometime this fall.