The Real Reason Charlize Theron Hasn't Been In The MCU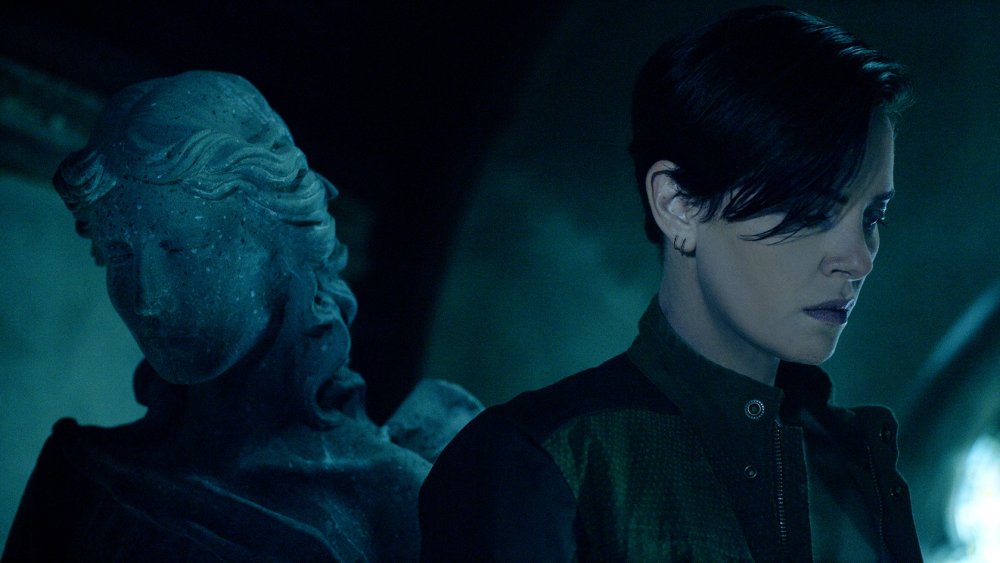 Netflix
Take yourself back to 1996 and imagine you're watching the Tom Hanks-directed That Thing You Do! There are a lot of faces to recognize in that movie. Liv Tyler is there and she's been blowing up on MTV by co-starring with Alicia Silverstone in her dad's Aerosmith music videos. Ethan Embry is playing the bass player, but he already owns your musical heart because of Empire Records. Hanks, of course, is there too, and you know him from basically everything.
That Thing You Do! especially wants you to focus on Tom Everett Scott as he gleefully plays drummer Guy Patterson. But your mind keeps floating back to the girlfriend he leaves behind, Tina. She may be a blink-and-you'll-miss-her character, but she's played by Charlize Theron.
A lot has changed since 1996 for Theron. After all, she's one of the biggest stars on the planet now. She redefined her career with her Oscar-winning performance as real-life serial killer Aileen Wuornos in Monster. She's also starred opposite Keanu Reeves in The Devil's Advocate, Will Smith in The Legend of Bagger Vance, and Chris Hemsworth in Snow White and the Huntsman. Theron has featured in so many iconic franchises it's almost impossible keep count — Alien, Mad Max, and The Addams Family, just to name a few.
It's strange, then, to remember that one big-screen pantheon Theron has not dabbled in is the Marvel Cinematic Universe. If you have a pulse and like superhero movies, you may have wondered to yourself why Charlize Theron hasn't been in a Marvel movie yet.
The MCU doesn't come knocking for Charlize Theron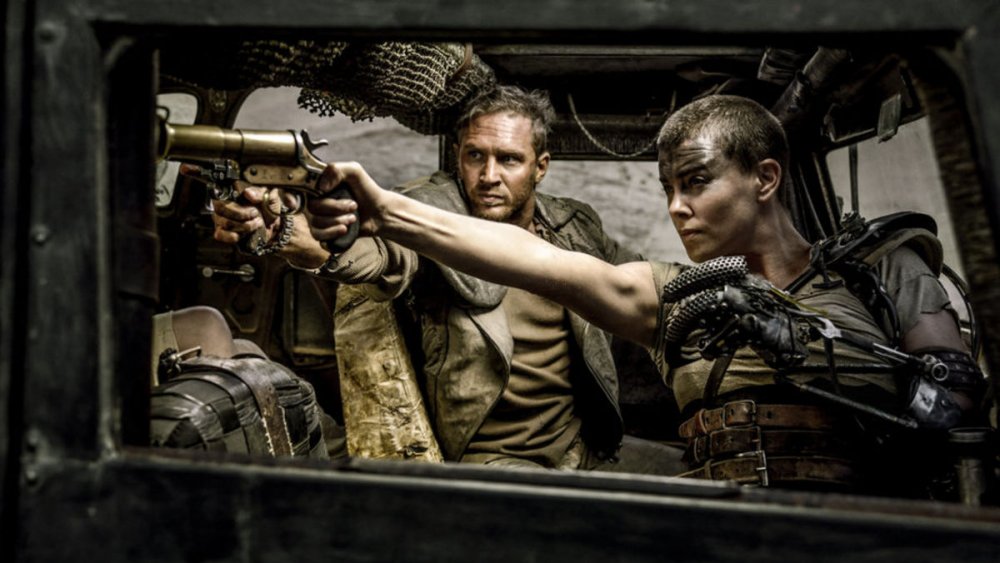 Warner Bros.
During an appearance on Variety's iHeart podcast, The Big Ticket, Theron was asked about the possibility of her appearing in the MCU. It turns out the reason she hasn't appeared already (and has no current plans to) is simple: she hasn't been asked.
"I swear to God. I've never gotten anything," said Theron. "No, I'm not lying to you. But that's okay. You know what? I am paving my own way. I'm creating my own opportunities. So it's alright."
While it's entirely possible that Theron would leap at the chance to star as a Marvel hero (or villain), she's certainly right that she doesn't need to. Recently, Theron produced and starred in the Netflix original movie The Old Guard, which is based on the Greg Rucka comic of the same name.
It's easy to see why Theron would be attracted to Rucka's work — he's written popular women-led original comics like White Out and Queen & Country, as well as having written a fantastic run on Wonder Woman in which Diana has to face the consequences of killing the villain Max Lord (soon to be seen in Wonder Woman 1984, played by Pedro Pascal).
Maybe the Rucka connection will bring Theron to the DC Universe rather than the MCU, but in the meantime, her work in Atomic Blonde, Prometheus, and yes, even Aeon Flux make it pretty clear — she'll have her pick of great action roles so long as she wants them.