What Really Drew Director Gina Prince-Bythewood To The Old Guard - Exclusive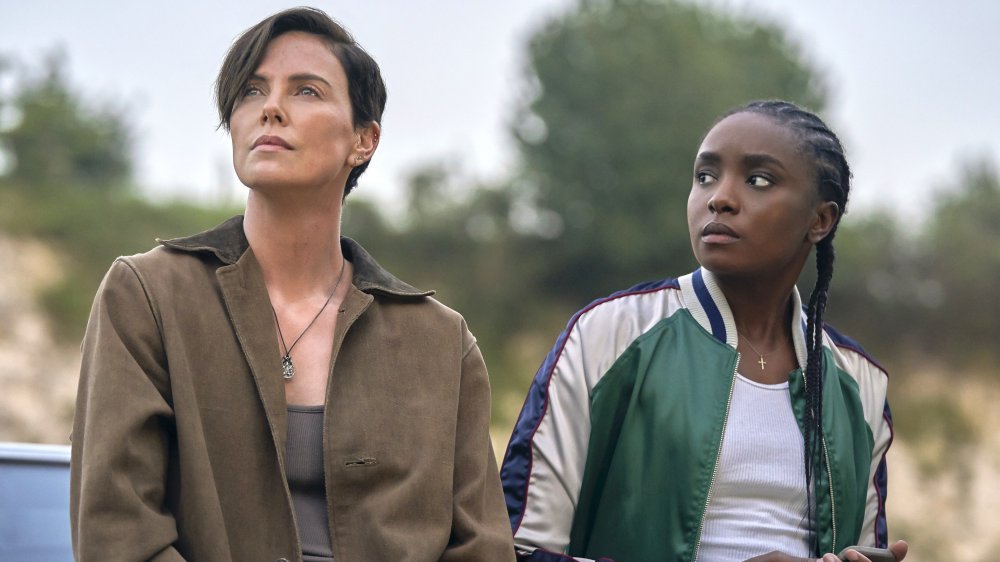 Netflix
Gina Prince-Bythewood generally writes the movies she directs, but for her latest endeavor, the acclaimed filmmaker was happy to make an exception. The Beyond the Lights writer-director, who also won the Best First Screenplay Independent Spirit Award for her film Love & Basketball, was eager to prove her action flick prowess with Netflix's The Old Guard.
Just as importantly, Prince-Bythewood connected with the comic book story, adapted for the screen by original writer Greg Rucka. The Netflix film, which sees Charlize Theron leading a group of militarized immortals, was in development with Skydance Media for about a year when Prince-Bythewood came in for a meeting. 
The production company — which has a ton of action movie credentials, like the most recent entries in the Mission: Impossible franchise — was keen to hire a female director from the start. "It's so often that we don't get the opportunity, because we haven't shot action before. But how do you get to shoot action if you're not giving us the action scenes?" Prince-Bythewood tells Looper in an exclusive interview. Skydance executives were already fans of the character work and depth of story in Love & Basketball and Beyond the Lights, and Prince-Bythewood's enthusiasm about The Old Guard sealed the deal.
Gina Prince-Bythewood loves action movies, and knew exactly what she wanted to do with The Old Guard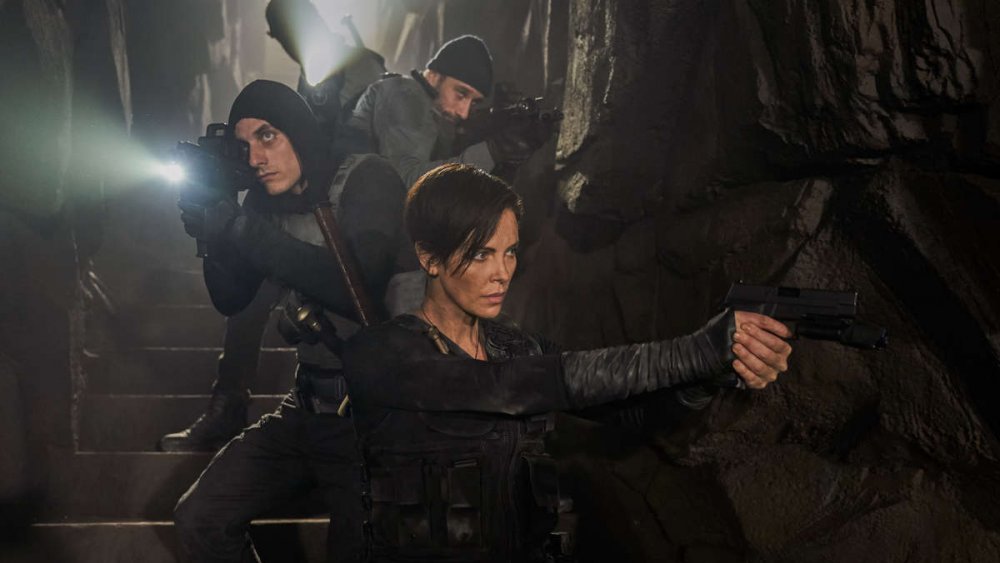 Netflix
The Old Guard is the first comic book action movie directed by a Black woman, and the momentousness of that certainly isn't lost on Prince-Bythewood. She shares with us, "We just want the opportunity to get into the room. Then we can show you what we can do."
Fans of Prince-Bythewood know that she has a taste for action, and she was keen to show the powers that be behind The Old Guard what she could do with the unconventional superhero flick.
"I love action. I had specific ideas of what I wanted to do, how I wanted to shoot it, how I can make it feel grounded and real," she reveals. "My template, my bar, was the bathroom fight in Mission: Impossible – Fallout. It's the perfect fight scene. And the way I talked about it, they saw my passion and trusted me. And that was a big deal."
The importance of representation in superhero stories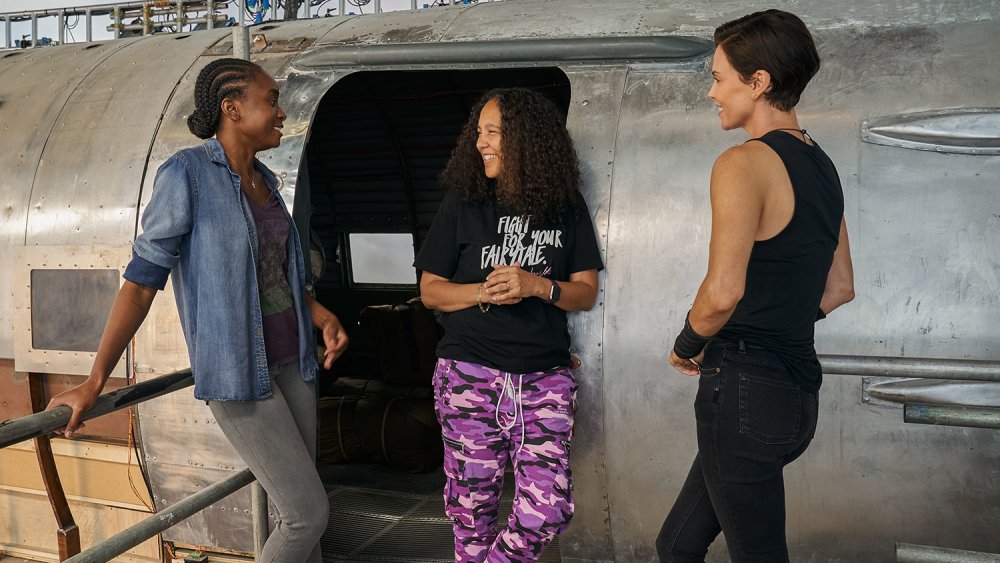 Aimee Spinks/Netflix
Of course, the filmmaker had a rich script and plenty of incredible talent with which to work and realize her ideas. KiKi Layne (If Beale Street Could Talk), Matthias Schoenaerts (The Danish Girl), Marwan Kenzari (Aladdin), Italian actor Luca Marinelli, and Chiwetel Ejiofor (Doctor Strange) join Theron in The Old Guard. At the center of the story are Theron's battle-weary Andy, who has all but given up on the group's altruistic life-saving work, and new recruit Nile (Layne), a skilled Marine struggling to wrap her head around the whole concept of being an immortal. The themes of that story resonated with Prince-Bythewood as well — as did the fact that Andy and Nile are both women, with Nile being a woman of color.
"So many of the things within [this] story are things that I wanted to bring to the genre when I got the opportunity," says Prince-Bythewood. "The fact that there are two females at the head of it, and one is a young black female, [and] the theme of these characters trying to find their purpose, losing their purpose, always questioning the why, was something so personal to me."
The romantic relationship between Joe (Kenzari) and Nicky (Marinelli), who first met as enemies during the Crusades, was another draw for Prince-Bythewood.
"Their storyline felt so different and fresh. It reminded me, in the same way that I want to see myself reflected as a hero, everybody deserves to have that. It's not only that these two gay characters get to be heroes, but also Joe's character, who's Middle Eastern," she shares. "Here, he gets to be a hero. It just felt like it reflected the world that I want to see. But it felt really organic. It didn't feel forced at all. And it shouldn't — it should just feel natural, and it felt effortless."
Gina Prince-Bythewood was captivated by the idea of the butterfly effect in The Old Guard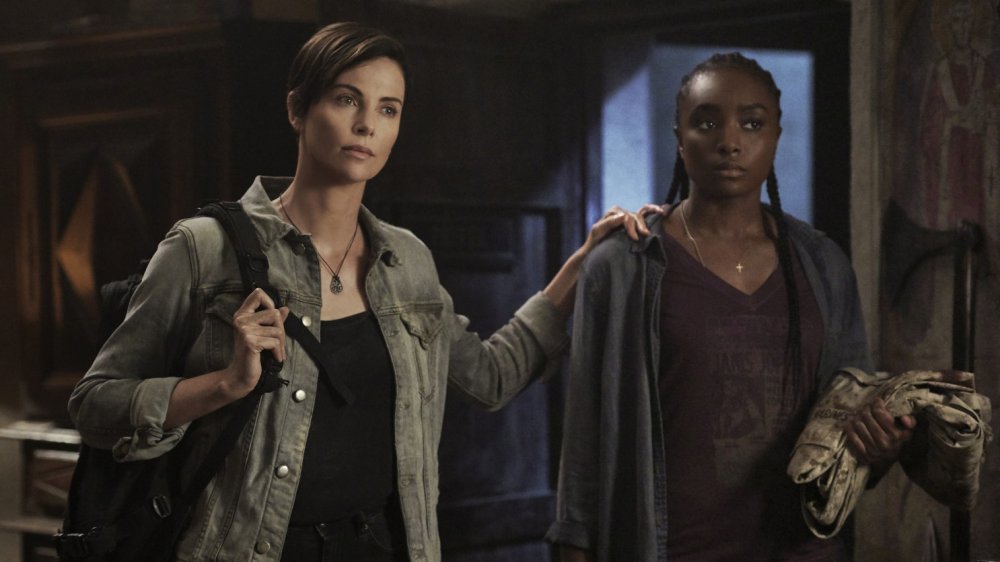 Netflix
The short story "A Sound of Thunder" by legendary sci-fi writer Ray Bradbury left a major impression on Prince-Bythewood when she read it as a young girl. Published in June 1952, "A Sound of Thunder" explores how a seemingly simple action can have a major impact on future events — a concept known as "the butterfly effect," in which the smallest change can produce massive differences in outcome. In Bradbury's story, a time traveler learns he's made changes to the present by the simple act of stepping on a butterfly in the past. The Old Guard similarly deals with larger impacts from smaller actions. 
As Prince-Bythewood explains in our conversation, "I've always been mesmerized by that. So, when I read this story [about] these warriors who have affected humanity in both small and huge ways by saving one person that centuries later birthed someone else that did something great for the world, I so loved that conceit."
The advice Wonder Woman director Patty Jenkins gave Gina Prince-Bythewood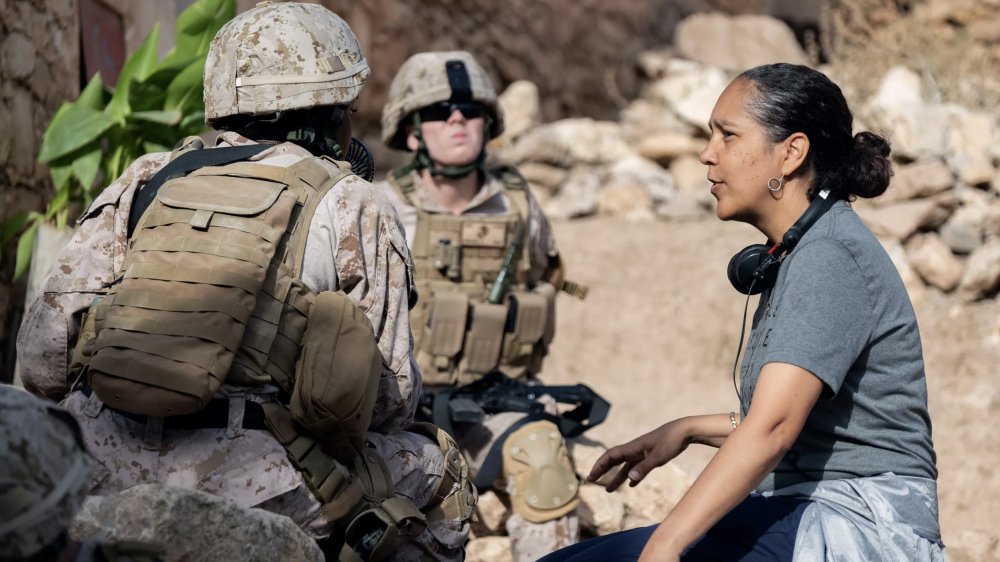 Aimee Spinks/Netflix
Prince-Bythewood first fell in love with Rucka's storytelling via Lazarus, the dystopian sci-fi series the comic scribe co-created with artist Michael Lark. She came across it while doing research for Silver & Black, a scrapped movie from the Spider-Man-centric corner of the Marvel Universe she was attached to write and direct. After Sony decided to introduce Silver Sable and Black Cat with separate projects instead (Prince-Bythewood is still aboard those as a producer), she set her sights on The Old Guard. During pre-production, Prince-Bythewood called upon another woman who'd been given the reigns to a massive comic franchise: Wonder Woman director Patty Jenkins, who gave her some valuable advice.
"Patty has been so great. I met with her a couple of times, first when I got Silver & Black. And it was great because she was actually in London doing post on Wonder Woman when I was in pre-production for The Old Guard," says Prince-Bythewood. "So, to be able to talk to someone who has been through it, is a really big deal, and it's not just the technical things that she gave me a heads up on, like visual effects and things like that, but also the toll [directing a superhero movie takes on a person]."
She elaborates, "I was in London for nine and a half months, and that's a different thing than coming from Beyond the Lights, which [was shot in] 33 days. It takes incredible stamina. [The] little things that she told me to look out for, to protect yourself, were really, really helpful. And even more than that, how excited she was that I had this opportunity, and believing in me. And that means a lot, given the amount of pressure."
The end result of all of Prince-Bythewood's passion, determination, and enthusiasm is a Certified Fresh film that critics are calling "the best action movie of the year." 
The Old Guard is streaming on Netflix now.