Amazing News Just Dropped For Tom Holland's Uncharted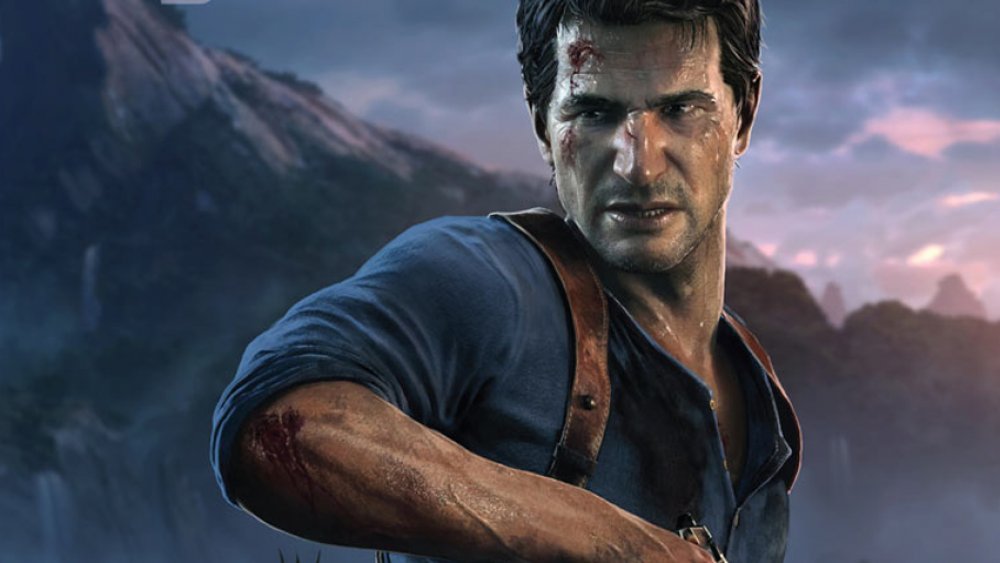 Naughty Dog
After cycling through no fewer than seven directors, one of Hollywood's most-anticipated (and most-fraught) productions is finally under way. Star Tom Holland recently shared a picture on Instagram from the set of his upcoming action epic Uncharted, and the fan reaction has been one of mixed elation and relief.
Uncharted is an adaptation of the popular video game franchise of the same name. Though the PlayStation action franchise contains four numbered entries and two spin-offs, the filmmakers opted not to adapt any of the video game storylines and instead craft a prequel to the original Uncharted. According to IMDb, the film will explore the origins of the relationship between the game's two protagonists: Nathan Drake (Holland) and Victor "Sully" Sullivan (Mark Wahlberg).
After so many setbacks in development, Uncharted fans were starting to worry that the film adaptation of their favorite gaming franchise might be vaporware; the property was optioned over a decade ago, but has since been mired in the seventh layer of development hell. Holland's picture revealed a chair on set with the name "Nate" embossed upon it in stylized font. This is no doubt a reference to his Uncharted character. Taken in concert with Holland's simple caption, "Day one #uncharted," the meaning is clear: Production has finally begun.
Uncharted could join the vanguard of a new era of video game adaptations
Columbia Pictures
Film adaptations of popular video game franchises are having a bit of a moment in Hollywood. While the specters of box office bombs like 1993's Super Mario Bros. and 2001's Final Fantasy: The Spirits Within will always haunt these endeavors, the success of the Angelina Jolie Tomb Raider films and the long-running Resident Evil film franchise has always hinted at the potential of this underutilized narrative resource. Now, studios and production companies appear to finally be keen on snapping up these quality stories.
Uncharted joins a growing list of big-budget video game adaptations in development or production. Netflix's recent expedition into the world of adult animation with its compelling Castlevania series has only expanded the potential modes for launching these kinds of projects. If adaptations like Uncharted and HBO's The Last of Us series actually hit the jackpot, expect a run on every video game developer's back catalog of interactive stories.
With Uncharted finally entering production, it's fair to speculate about a potential release date in 2021 or early 2022. We should know more in due course.