The 5 Best And 5 Worst Comedy Movie Remakes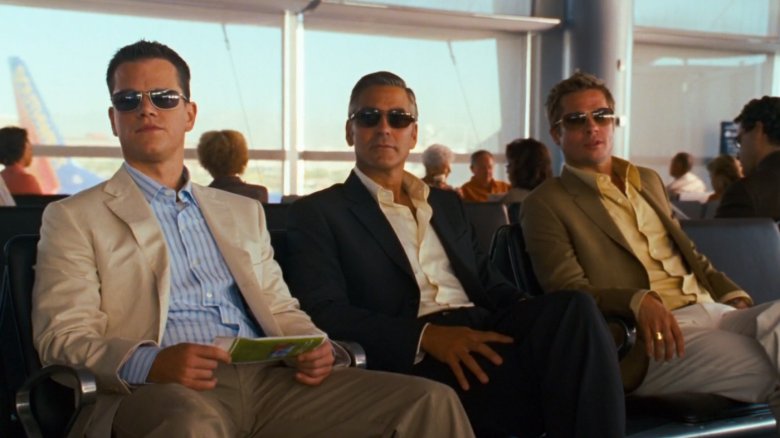 Remakes. Where would Hollywood be without them? Actually working harder to find bold new concepts and original stories, you say? Perhaps. Still, studio heads aren't exactly looking to give up on their tried and true properties anytime soon — in fact, it feels like they've actually ratcheted up production on remakes in recent years. So while we'd all prefer to see the film industry take a few more chances, we should probably just get used to the idea that they're content to keep remaking and re-imagining movies until we stop paying to see them.
Box office numbers aside, even stodgy studio heads have to admit they've delivered their fair share of perfectly dreadful remakes over they years — so much so that the word itself has come to carry a particular sort of stigma with movie fans. But remakes aren't necessarily a bad thing; in fact, sometimes they can even be a lot of fun. That can be especially true of comedy remakes that look to score fresh laughs from recycled material. They can certainly be hit or miss, but they aren't all bad — and with that in mind, here are our picks for the five best and five worst comedy movie remakes.  
Best - Welcome To Collinwood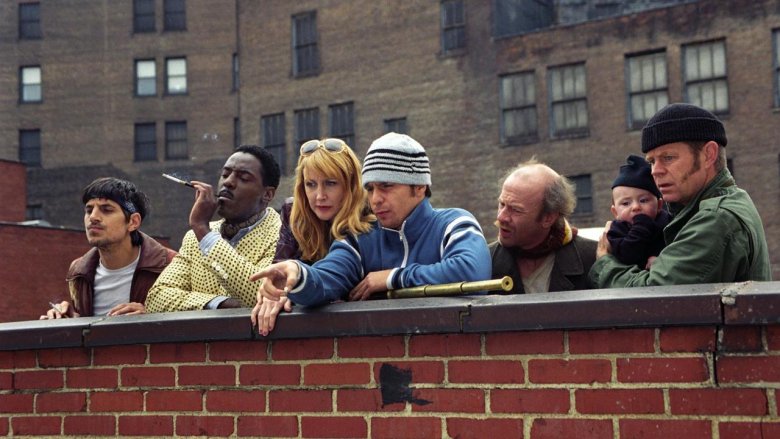 Studio execs generally prefer to mine their own vaults in search of properties to remake, but they also spend a fair amount of time and energy combing international releases. This can be a dicey prospect with comedy, as the jokes that get laughs from foreign crowds don't always land in the U.S. In such a case, the process of adapting a foreign story for American audiences can make or break a film, and that uncertainty is what makes Joe and Anthony Russo's second feature film, Welcome to Collinwood, such an accomplishment.
If you're going to remake a film, it helps to remake a really, really good one. The Russos based their marvelous, laugh-out-loud crime caper on the 1958 Italian film I Soliti Ignoti, an Oscar nominee for Best Foreign Language Film that year. The Russos wisely didn't change much in adapting the tale of a petty thief and his band of criminal misfits getting in way over their heads in planning the perfect heist. They did, however, give Welcome to Collinwood a pitch perfect American makeover that added some depth to the plot and characters. They also cast the hell out of the film, landing the talents of William H. Macy, Isiah Washington, Patricia Clarkson, Sam Rockwell, Luis Guzman, and Michael Jeter to bring those characters to life — not to mention an uproarious cameo from Welcome to Collinwood producer George Clooney.
Worst - Bad News Bears
If Hollywood has proven anything with its remakes, it's that nothing is sacred — not even, for example, Walter Matthau's 1976 underdog classic Bad News Bears. Actually, this tale of a disreputable youth baseball coach turning a ragtag, foul-mouthed band of misfits into a group of winners seemed well-suited to a modern day update. With indie auteur Richard Linklater (fresh off of a big hit in School of Rock) at the helm and Billy Bob Thornton in the lead,  there was reason to believe their version of Bad News Bears might be a lot of fun.
Then the film was released, and there really isn't much to like about it. Thornton pushes the sleaze factor well beyond the realm of likable. Greg Kinnear smarms and smirks his way through one of his worst performances, and the brilliant Marcia Gay Harden is completely wasted in a thankless role as a single mom/potential romantic interest. Worst of all, Linklater brings nothing fresh to the mix, crafting a stale, predictable narrative with no sense of humor. While Bad News Bears still delivers on its well-intentioned message and sort of nails the crass antics of its youthful cast, it swings and misses when it comes to heart. As such, this stinker remains a rare but undeniable misfire for Linklater.
Best - True Grit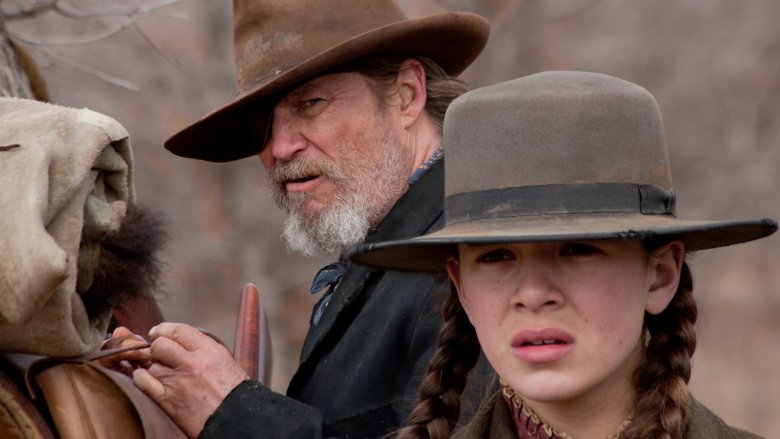 Of course, sometimes a film comes along that completely flips the script on that "is nothing sacred?" conundrum. Case in point: Joel and Ethan Coen's Oscar-nominated remake of 1969's John Wayne-led Western True Grit. While both versions err heavy on the side of drama and cowboy mythos, they both also find plenty of room for humor throughout. In fact, John Wayne brought such wit and warmth to his turn as Rooster Cogburn, the performance scored the legendary actor his one and only Oscar win as Best Actor.
Jeff Bridges didn't fare quite as well with his work as the gunslinging Cogburn, but his boozy, charmingly crass take on the character did earn him a nomination — as did his precocious co-star, Hailee Steinfeld, making her big-screen debut in pretty much flawless fashion. She steals the entire movie out from under heavy hitters like Bridges, Matt Damon, and Josh Brolin, and it made her one of the youngest nominees in Academy history. As for the Coens, they bring their typical blend of style, wit, and whimsy to the mix, finding humor in the macabre and drama in the least expected places. Along the way, they deliver the rare remake that bests the original in almost every way.
Worst - Arthur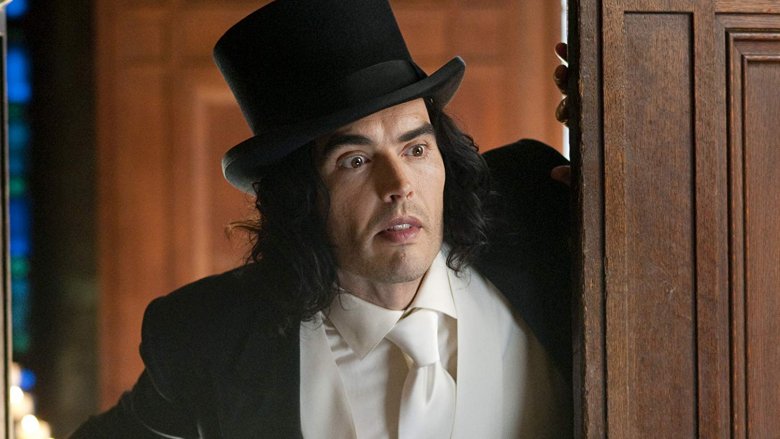 Few elements are more important in a remake than casting. While the Coen brothers scored big by casting Jeff Bridges as the lead in True Grit, not all films fill their big shoes with grace. For example, here's the Russell Brand-led remake of Arthur. Based on the Oscar-winning rom-com from 1981, Brand's 2011 remake contains little of the romance, wit, or wisdom of the original, and ultimately leaves one scratching their head as to why it even exists.
Brand is the main problem here, with his mean-spirited take on the perpetually inebriated Arthur lacking any of the charm or elegance of Dudley Moore's original. Brand lacks the polish of the classically trained, comedically gifted Moore, who used his boozy swagger to mask a wounded, lonely soul just below surface. Brand, it seems, was incapable of alluding to that loneliness, transforming Arthur from brash but well-intentioned misfit into an insufferable lout — and basically the same character he played in movies like Forgetting Sarah Marshall. his work here turns Arthur into an all but unendurable mess that even the inimitable talents of Helen Mirren, Greta Gerwig, and Luis Guzmán cannot save. 
Best - Ocean's Eleven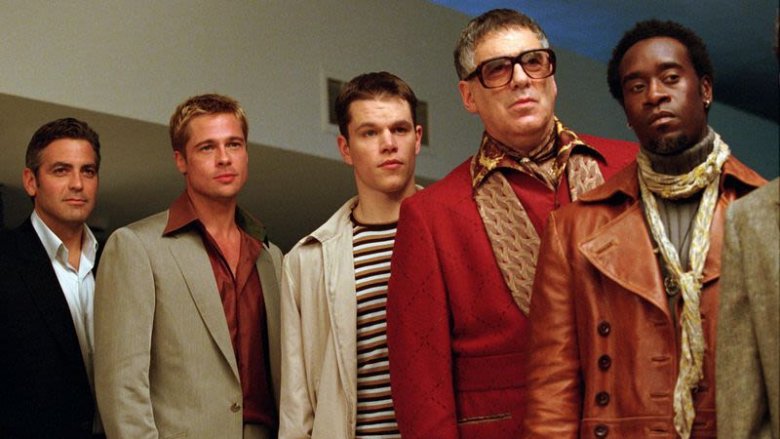 Through much of the '50s and '60s, Frank Sinatra and the Rat Pack (including Dean Martin, Sammy Davis Jr., Joey Bishop, and Peter Lawford) were kings of the entertainment industry, dominating the pop charts, scoring hits on big screens and small, and generally owning the bustling Las Vegas casino circuit. But it wasn't until the 1960 heist flick that Sinatra and his full crew appeared on the big screen together. Under the stolid direction of Lewis Milestone and accompanied by a luminous Angie Dickenson, Ocean's 11 brought some serious cool to the 1960 summer movie season, and proved just how much fun it could be to root for bad guys when they're ripping off badder guys.
Forty-one years after the Rat Pack classic graced screens, Steven Soderbergh set about bringing the cool to a new generation of moviegoers, assembling a crew of serious Hollywood heavy hitters led by George Clooney, Brad Pitt, Matt Damon, and Julia Roberts. Together, they accomplished the all but unthinkable, delivering a meticulously executed heist thriller that's sleeker, funnier, and yes, even cooler than the original. Rooting for the bad guys has never been quite as much fun as it is in Oceans Eleven — even if the film's success allowed for two uneven sequels.
Worst - The Pink Panther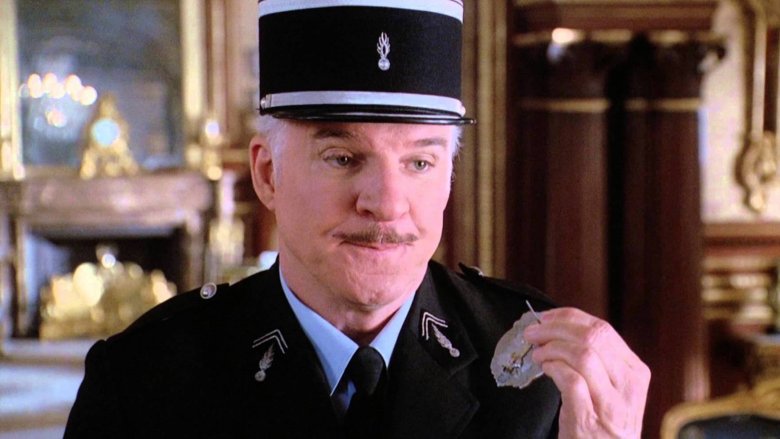 Occasionally, it's a character more than an actual film that should simply remain untouched. If you're lucky enough to have encountered Peter Sellers' inimitable turn as the bumbling Inspector Jaques Clouseau in the Pink Panther movies, you're already aware that no actor living or dead could match Sellers' impeccably aloof performance in terms of comedic timing or physicality. That didn't stop Steve Martin (no comedic slouch himself) from trying in 2006's The Pink Panther.
Most moviegoers got their first taste of Martin's Clouseau (and absurdly bad French accent) in a pithy "turn your cell phone off" pre-movie ad that was seriously lacking in wit or whimsy. Concerns reached fever pitch when the film's uninspired trailer finally made an appearance. Those concerns were confirmed when the film (directed by future Stranger Things guru Shawn Levy) arrived in theaters — that Rotten Tomatoes score speaks for itself. Despite a wave of damning reviews, The Pink Panther still turned enough of a profit at the box office to get an equally dreadful sequel produced, proving beyond a doubt that there really is no accounting for taste.
Best - The Birdcage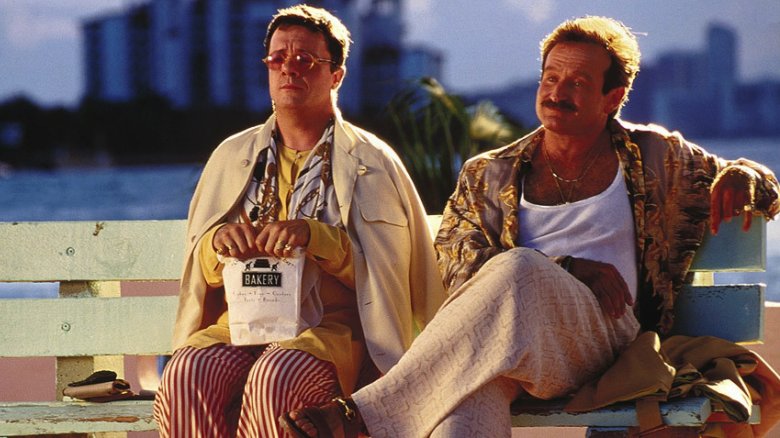 Robin Williams spent much of the '80s and '90s establishing himself not just as a wildly energetic comedian of astonishingly quick wit, but also as one of the most adventurous actors in Hollywood. His involvement in 1996's The Birdcage didn't exactly come as a surprise to most of his fans; still, his warm-hearted, nuanced, and absolutely hilarious performance as the out and proud owner of a Miami Beach cabaret club proved disarming. His star power also helped the film — about a happily married gay couple whose son gets engaged to the daughter of a hyper-conservative senator — find the audience it deserved.
The Birdcage was actually based on a French film that'd premiered almost 20 years prior. It's called La Cage Aux Folles, and it's every bit as funny, insightful, and heartfelt as the film it inspired. Directed with a light touch by Mike Nichols, and featuring scene-stealing performances from basically the entire supporting cast (Nathan Lane, Gene Hackman, Diane Wiest, and Hank Azaria among them), The Birdcage emerged as a legit comedic masterpiece. It remains one of the more woke cinematic looks at the ongoing struggle between progressive and conservative values in America, and it also provides your one and only chance to see the legendary Hackman in full on drag — truly a sight to behold.
Worst - Overboard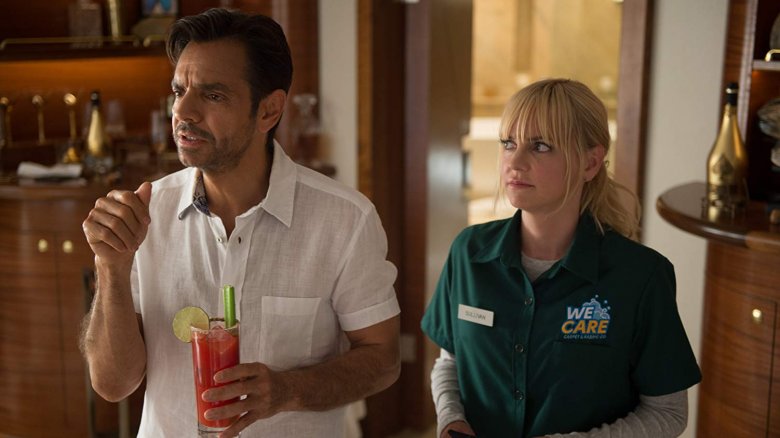 In the canon of '80s comedies, the Goldie Hawn/Kurt Russell-led Overboard is one of those middle of the road offerings that didn't fare well with critics, did okay at the box office, and found a sort of cult following on video. It was the sort of "known but can be improved upon" film that seemed to have the words "remake me" written all over it, but the producers of 2018's Overboard remake probably should've ignored that message.
Overboard's central narrative may well the culprit. Even in the original, there was always something a little creepy about a down on his luck carpenter duping a mean-spirited heiress with amnesia into thinking they were married, although Russell and Hawn overcame it on the strength of their comedic chemistry. The remake tries to overcome it by gender-swapping the lead roles, but it doesn't work. Director Rob Greenberg complicates matters by bogging the narrative down with a serious lack of comedic timing. Anna Faris tries to salvage the mess, but the end result is a film that isn't funny, and isn't remotely romantic. Still, like the original, Overboard overcame abysmal reviews to turn a profit. Again, there's no accounting for taste.
Best - You've Got Mail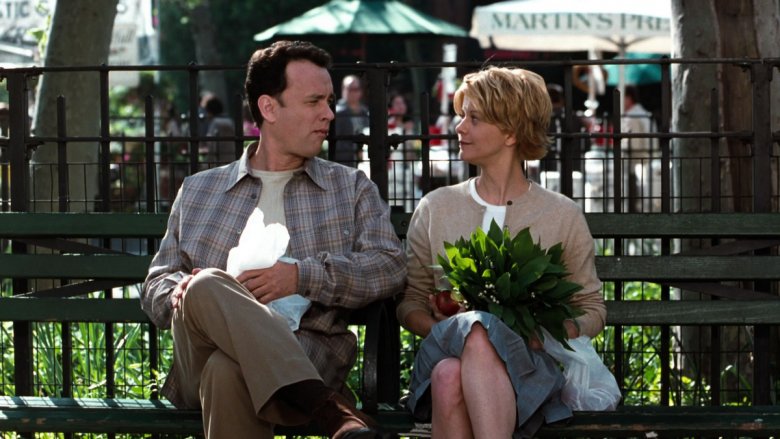 Throughout Hollywood's "Golden Age," the romantic comedy was sort of the bread and butter for the studio system. Over that time period, the studio machine managed to produce dozens of bona fide genre classics like It Happened One Night, The Philadelphia Story, Roman Holiday, and the oft-overlooked little gem The Shop Around the Corner. Directed by the legendary Ernst Lubitsch, this endlessly charming rom-com stars Margaret Sullivan and James Stewart as contentious co-workers who are unwittingly falling in love as each other's anonymous pen pal.
If that plot sounds a little familiar, it's because Nora Ephron cribbed it and gave it a clever modern update for her widely adored 1998 film You've Got Mail. To Ephron's credit, she didn't change much from the original, save for email subbing in for the postal service and pitting her romantic leads against each other in a clever subplot about corporations essentially consuming the small business world. As for her leads, Ephron wisely reunited with her Sleepless In Seattle stars Meg Ryan and Tom Hanks. To the surprise of no one, the pair's onscreen chemistry pays off in spades throughout Ephron's romantic tête-à-tête. The result is a film as earnest, funny, and classically whimsical as the original; and one that giddily earns the phrase, "they just don't make movies like this anymore."
Worst - Mr. Deeds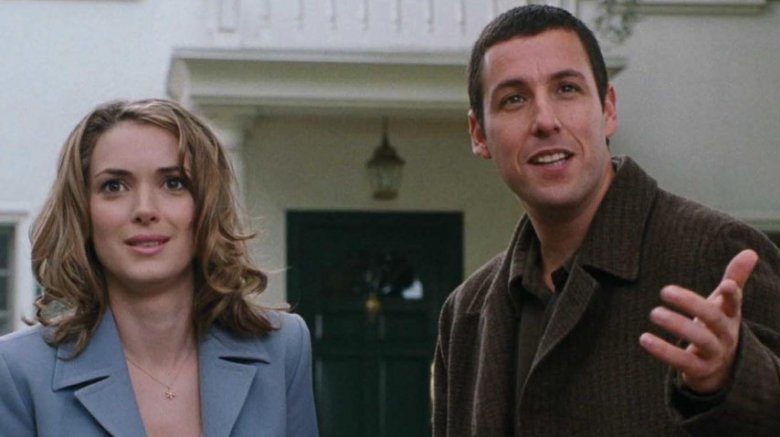 You've Got Mail aside, modern updates of classic films don't always turn out so well.  If you're looking for proof, look no further than Adam Sandler's remake of Frank Capra's Academy Award-winning comedy Mr. Deeds Goes to Town. In case you haven't seen the film that netted Capra the second of his three Oscars for Best Director, it follows the story of a small-town man (Gary Cooper) who inherits a fortune, moves to New York, falls in love with an impetuous reporter (Jean Arthur), and makes an unexpected decision that leads the world to believe he's completely insane.
Mr. Deeds Goes to Town is sweet, expertly scripted, beautifully paced, and packs a lot of laughs into a film that also deftly examines America's perpetual obsession with wealth and celebrity. Adam Sandler's Mr. Deeds is not. While Sandler's remake keeps the crux of the original story intact, the rest of the film is all but unrecognizable. Sandler brings the usual dimwitted man-child routine to his role as the kind-hearted Longfellow Deeds, director Steven Brill lets the overall tone of the story follow suit, and the entire enterprise devolves into a series if crass, simplistic humor that wholly undermines the original narrative's noble ambitions. Simply put: Adam Sandler is no Gary Cooper, Steven Brill is no Frank Capra, and Mr. Deeds is not even in the same ZIP code as Mr. Deeds Goes to Town.