This Is Kelly Preston's Most Underrated Movie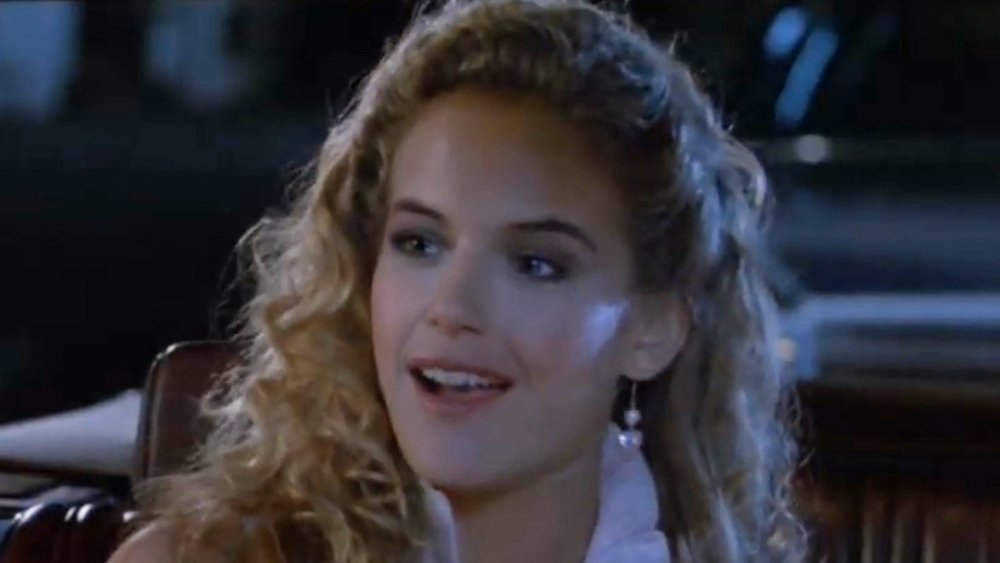 Universal Pictures
We were recently handed the sad news that Kelly Preston, a veteran actress, mother of three, and wife of John Travolta, had passed away after a two-year battle with breast cancer (via CNN). Preston had been a Hollywood fixture for decades, and she'll be sorely missed by her family, friends, and film and television fans all over the world.
The striking and charismatic actress got her start in the early '80s with guest appearances on TV series such as Hawaii Five-O and Quincy M.E., before breaking into feature films with a small role in the brutal 1983 Charles Bronson thriller 10 to Midnight. She continued to pick up feature parts throughout the '80s in flicks like SpaceCamp and the Elmore Leonard adaptation 52 Pick Up, but perhaps her breakout role came in 1988, when she was cast as Marnie — the love interest of Arnold Schwarzenegger's gentle giant Julius — in the beloved comedy Twins. The '90s were particularly good to Preston, as she appeared in several of that decade's most iconic features: she popped up in flicks like Waiting to Exhale, From Dusk Till Dawn, Jerry Maguire, and For Love of the Game, among others. In recent years, she had appeared most often in smaller films and in guest roles on television, the better to spend time with her family.
In honor of Preston's admirable career, we decided to take a look back to discover which of her movies is the most unheralded, underrated entry in her filmography — and if we're being honest, it was an easy task, because 1987's Amazon Women on the Moon is quite simply one of the funniest flicks we've ever seen. If you've seen it, you're probably nodding vigorously in agreement with that statement — and if not, we recommend fixing that, post-haste.
Amazon Women on the Moon is pure comedic anarchy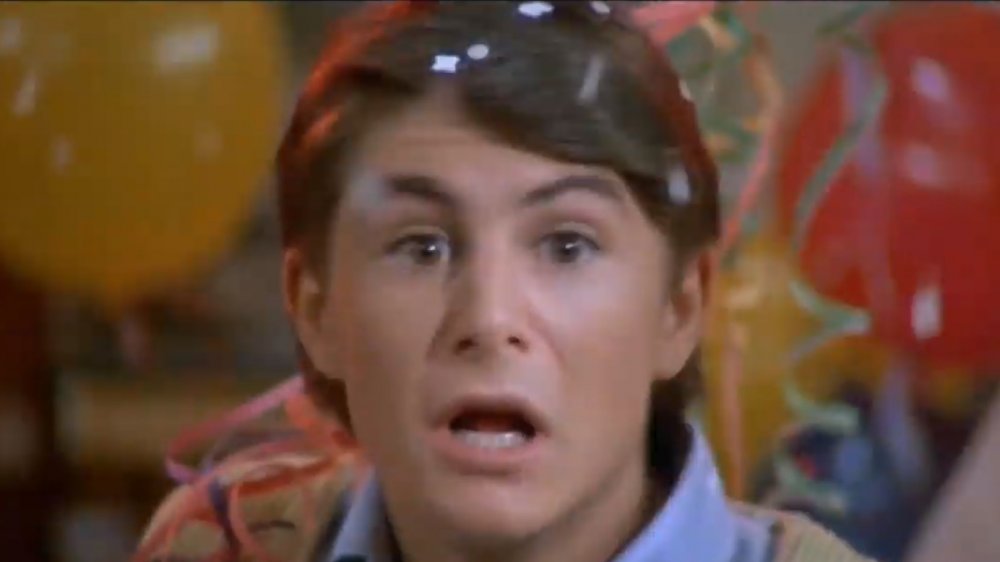 Universal Pictures
Amazon Women on the Moon belongs to a lost, lamented genre: the parody anthology, in which all manner of movies, TV shows, commercials, and the like are skewered in separate, usually unrelated segments. The flick aimed to replicate the experience of flipping channels late at night, finding the weirdest junk television had to offer, sometimes stumbling across the same hapless characters in bizarre situations. The most frequently recurring segment, a spoof of the low-budget sci-fi B-movies of the '50s, gave the film its name.
Amazingly, a ridiculous number of very famous people signed on for this silliness — likely due to the involvement of The Blues Brothers' John Landis and Gremlins' Joe Dante, each of whom directed multiple segments. Among the flick's extensive cast are Steve Guttenberg, Rosanna Arquette, Michelle Pfeiffer, Griffin Dunne, Arsenio Hall, Carrie Fisher, Ed Begley Jr., Ralph Bellamy, Howard Hesseman, Steve Allen, Henry Silva, and Andrew Dice Clay, to name just a few.
Preston's segment is titled "Titan Man." She portrays Violet, a teenager who is out on a date with young George (Matt Adler). Before things can get too hot and heavy, Violet sends George in to the local drug store for some protection — Titan brand condoms, as she specifically instructs him. George is mortified to find himself dealing with the elderly proprietor (Bellamy), who has obviously known him since he was a child — but eventually, he gets what he came for. Actually, he gets a whole lot more, since it turns out that he is the brand's one billionth customer — and to George's extreme chagrin, a celebration is now in order.
Like all of Amazon Women on the Moon's bits, "Titan Man" is simple in premise and execution — and outrageously funny. The flick isn't the easiest to track down, as it's not currently available to rent or buy on any streaming platforms. If you're able to find a copy on DVD or Blu-ray, though, we promise that it will become a treasured part of your collection.