Carrie Fisher's Emotional After-Death Letter Revealed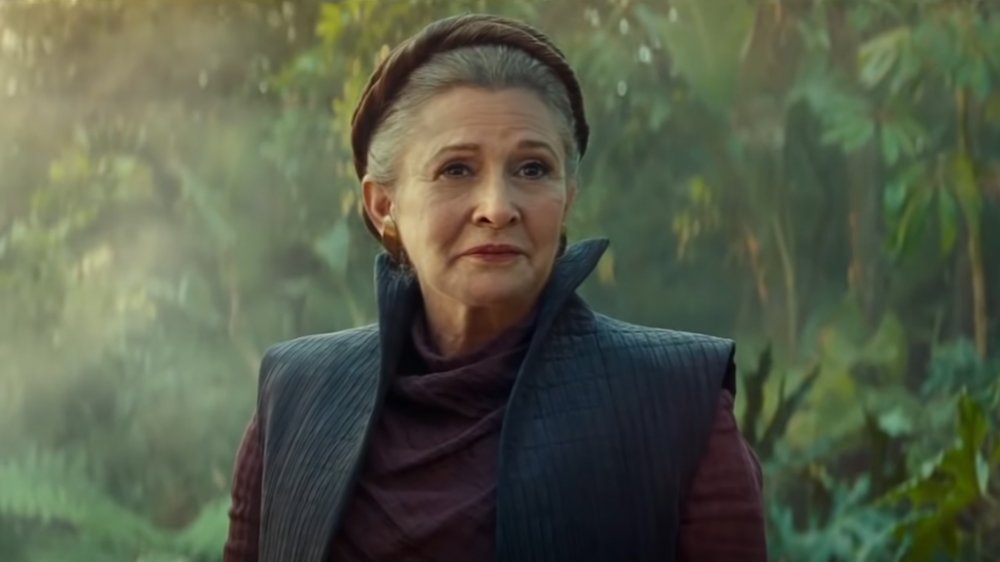 Contains mild spoilers for The Rise of Skywalker
It's been three years since the world lost Carrie Fisher, the inimitable actress who became a household name and beloved presence around the world through her role as Princess Leia (later General Leia Organa) in the Star Wars franchise. Fisher died at the age of 60 on December 27, 2016 after suffering a heart attack on a flight from London, England to Los Angeles, California the week prior. She left behind an enormous legacy; a daughter, Billie Lourd, who has followed in her mother's footsteps to become an actress herself; and a place in the Star Wars galaxy no one else could possibly fill. 
It turns out that Carrie Fisher left one more thing behind: an after-death note, which her brother, Todd, recently found. 
As first reported by The New York Post and later picked up by Page Six, Todd Fisher stumbled upon a letter from Carrie while he was searching for pieces of Star Wars memorabilia that could be displayed at Hollywood's TCL Chinese Theatre as part of a pop-up museum. Todd was looking through one particular drawer in a desk belonging to his mother, the late actress Debbie Reynolds, who died the day after Carrie did — a drawer of "personal letters," which he'd looked through "several times." But in this instance, he found something he'd "never seen before" in his life: a note in Carrie's "unmistakeable" handwriting, scrawled across a page torn out from a book by Adrian Tinniswood. 
"Either it was something Carrie wrote long ago because she was doing a story on death, or it just materialized from beyond," Todd said of the letter. "She was writing as if she was dead and what it was like."
The letter reads in part, "I am dead. How are you? I'll see you soon ... I would call and tell you what this is like, but there is no reception up here [...]Cut. New scene, new setup, new heavenly location. I have finally got the part that I have been rehearsing for all my life. God gave me the part. This is the end of the road I have been touring on all my life."
Carrie Fisher's final appearance as Leia Organa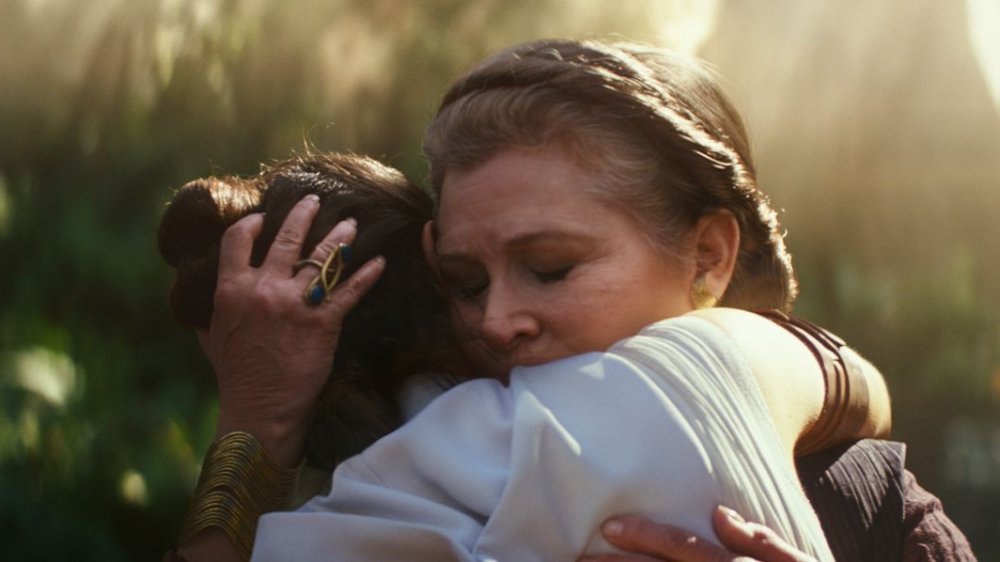 Todd Fisher's discovery of his sister Carrie's after-death note came as a shock even to him — "It just blew my mind. I thought, 'Wow, why am I finding this right now?'" — and was undoubtedly made more emotional given that the anniversary of her passing was right around the corner, and that Carrie's final film appearance happened days prior as well.
Carrie Fisher had played Leia Organa — first known with the prefix Princess, then General — from the release of the first Star Wars film in 1977 all the way until her death in 2016. J.J. Abrams' The Force Awakens was the final Star Wars film to debut during Carrie Fisher's life, with The Last Jedi released posthumously in 2017. In December 2019 came The Rise of Skywalker, which was initially meant to feature Leia Organa in a huge capacity. Following the Star Wars actress' death, however, Abrams and the folks at Disney and Lucasfilm implemented unused footage of Carrie Fisher from The Force Awakens to give Leia a proper send-off without resorting to the use of CGI. (They did, however, use CGI to make a young Leia for a flashback sequence alongside her twin brother Luke Skywalker.)
Saying goodbye to Leia in The Rise of Skywalker was quite an emotional experience. Leia used the last of her energy to send a Force message to her son, the villainous Kylo Ren (Adam Driver) who was once a promising Jedi Padawan named Ben Solo, in hopes that he would hear her and return to the light side. (For the record: he did.) 
Leia's send-off also moved Todd Fisher, who told The New York Post that he's found a certain sense of comfort through the Star Wars movies. 
"A lot of people asked me when they [Carrie and his mother Debbie] died, 'How do you deal with it?'" said Todd. "Part of it is the faith that we all shared, my mother, my sister and I — the idea that we shall meet again, and they're not far from you. They're just in a different space or a different dimension. There are a lot of words you can attach to [that]. The word 'force,' for example, is [Star Wars creator] George Lucas's choice word, but you could interchange the word 'faith.' I find a lot of that comforting, frankly."