The Real Reason John Travolta Returned To TV For Die Hart
This content was paid for by Quibi and created by Looper.
Quibi is preparing to drop one of its most anticipated original series to date: Kevin Hart's Die Hart. The action comedy will soon make its long-awaited release on the young streaming platform. Die Hart is arguably Quibi's most ambitious show yet, with high production values and a cast unlike anything they've put together so far. Speaking of the cast, there's one key member whose presence is totally out of left field: movie star John Travolta.
Yes, Travolta is once again doing TV — or, rather, mobile phones this time around. On the series, Kevin Hart plays a fictionalized version of himself who's tired of playing second fiddle to all the action stars preening around Hollywood. He's always trapped in comic relief roles and wants to break free of his type. He decides to embark on a journey to become the next A-list action star — a journey that begins at Ron Wilcox's (John Travolta) action school. It will be a grueling gauntlet to run, but he's got no choice if he wants to alter the course of his career.
Kevin Hart, Nathalie Emmanuel, and the rest of the cast are all talented in their own right, but John Travolta's inclusion warrants its own discussion. He's a legend of the silver screen, but has always been picky about which television projects he signs on for. Over a storied career in Hollywood, he's obviously earned the right to be discriminating. So why break the TV embargo for Quibi? The intimation is that Die Hart was such a compelling project that he just couldn't say no.
Die Hart is the perfect environment for John Travolta's TV return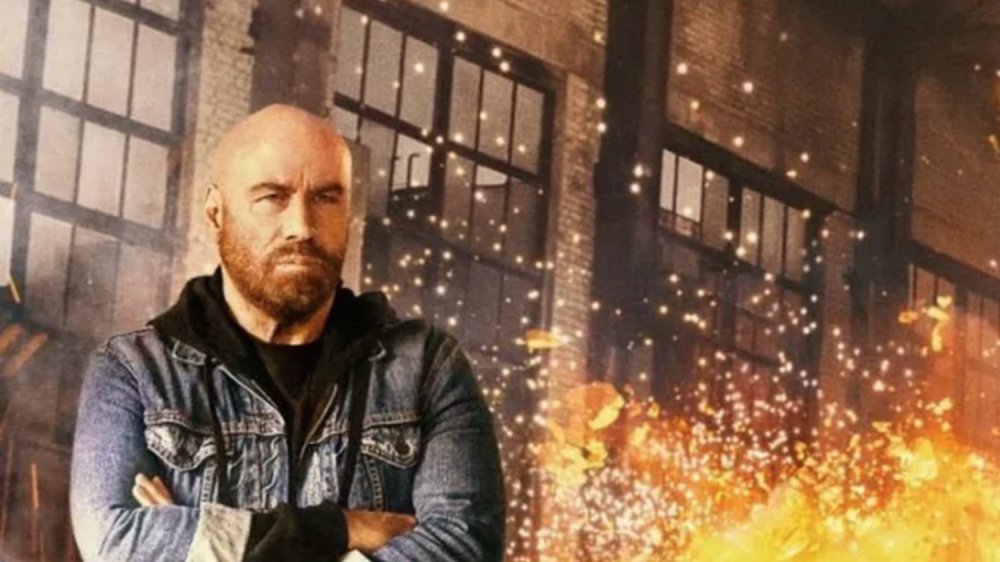 Quibi
John Travolta was never a big TV guy, preferring to try his hand at big-screen productions. In the prime of his career, there was a stigma surrounding television that led many big stars to avoid the medium altogether. Backtracking from film to TV was like throwing in the towel. Like many actors, Travolta got his start on TV, but once he broke through to the silver screen, he wasn't so eager to fall back. Fast forward to 2020, and the entire perception around television as changed. Couple that shift in the industry with the quality of a project like Die Hart, and it's no wonder Travolta was lured back in.
The combination of Die Hart's story, cast, and format serves as the perfect jumping-off point for his comeback. Like many shows from the era of peak TV, the production quality on Die Hart is on par with a major Hollywood blockbuster, and the writing is crisp and humorous. Travolta is surrounded by established names who can hold their own in front of the camera, too. If there's anywhere to make a triumphant return, it's on the next big thing in streaming, and right now, that means Quibi. 
So, Travolta's offered a juicy role on a show with strong creative bona fides set to premiere on a buzzy new platform. Sounds like a recipe for success.
John Travolta's TV appearances are rare, making Die Hart something special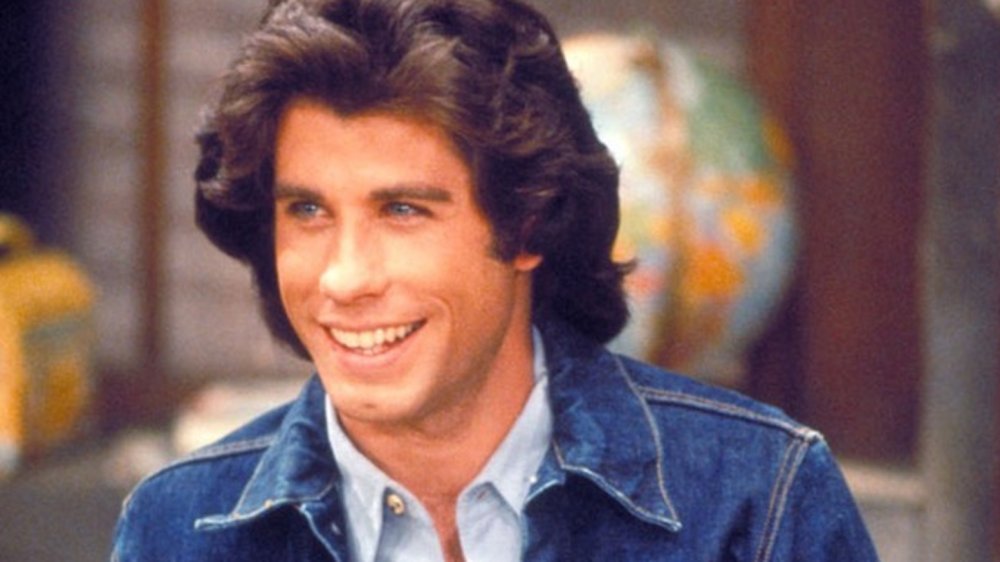 Warner Bros. Television
It's been four years since John Travolta last lent his acting talents to the small screen. He played Robert Shapiro on The People v. O.J. Simpson: American Crime Story, a program he also produced. Given that he only appeared on ten episodes of the limited series, calling this his major television comeback is a bit of an overstatement. It wasn't a long-term commitment like most ongoing series that often sign their lead actors to five-year starting contracts. Easing back into the TV world with a limited series is pretty on-brand for Travolta, who was never one to stick around a stale set for too long.
As of this writing, the Pulp Fiction star only boasts 10 television credits to his name, excluding made-for-TV movies. While this may seem like a lot, you have to take into account the fact that his career spans four decades. His very first role was Chuck Benson in the 1972 program Emergency!. This is typical of Travolta's TV tenure. Except for Welcome Back Kotter, on which Travolta played Vinnie Barbarino for 79 episodes, his TV appearances have been mostly one-offs or limited runs. Unlike in the film world, he tends to accept far fewer projects that come his way. This makes his casting in Die Hart all the more intriguing. His prominent role on the new series indicates that — at least, to him — the series is worth hopping on for the long haul.
As mentioned up top, Die Hart debuts July 20, exclusively on Quibi. For only $4.99 per month, you can check it out, along with the unique streamer's extensive list of original shows, adaptations, and even revivals.