Plot Twists That Went Too Far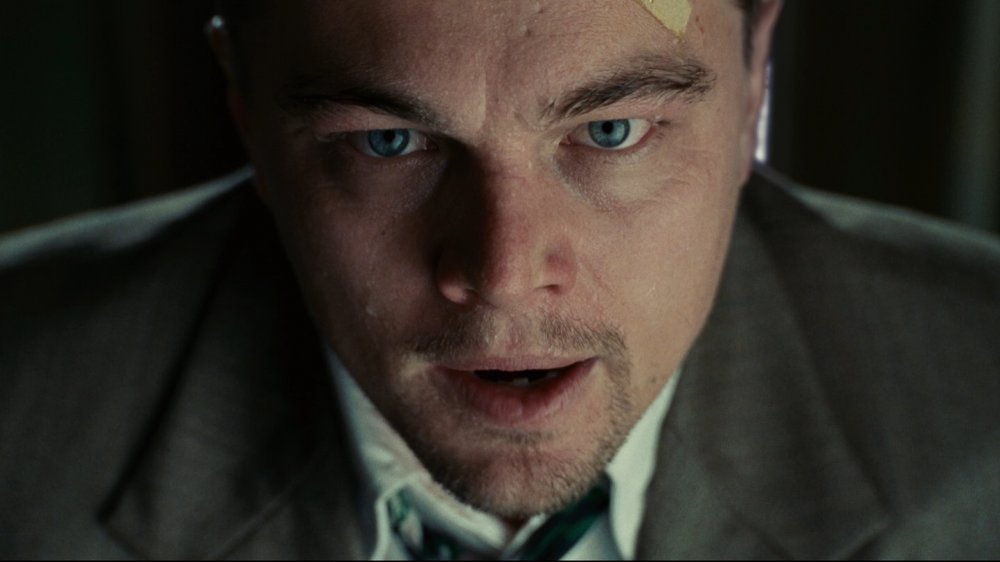 Properly executed, a good plot twist is the icing on an already delicious cake, a colorful and exciting treat that may very well end up being the part you remember most. But in that execution lies a delicate balance. Make the twist too outrageous or build an entire movie around nothing but twists, and you're handing audiences a cake that's pure icing. Sure, it may taste good at first, but it will soon give them a headache, and afterwards, everyone involved will end up regretting the whole thing.
Today, we're here to talk about movies that just didn't know when to stop piling it on. Look, there have been a lot of movies. Audiences are jaded. The temptation to throw in a big memorable plot twist to set your film apart from the pack must be overwhelming. But this is an advanced maneuver, and even for otherwise seasoned filmmakers at the peak of their craft, big ostentatious reveals don't always work out, and they can sometimes ruin an otherwise good movie.
Then again, including a truly outrageous plot twist in your film is a sure-fire way to get the internet talking about it, so maybe these twists are doing exactly as their creators intended. After all, we're talking about them, right? These are our picks for plot twists that went just a little too far.
(Be warned — major spoiler below.)
Upgrade has one depressing plot twist after another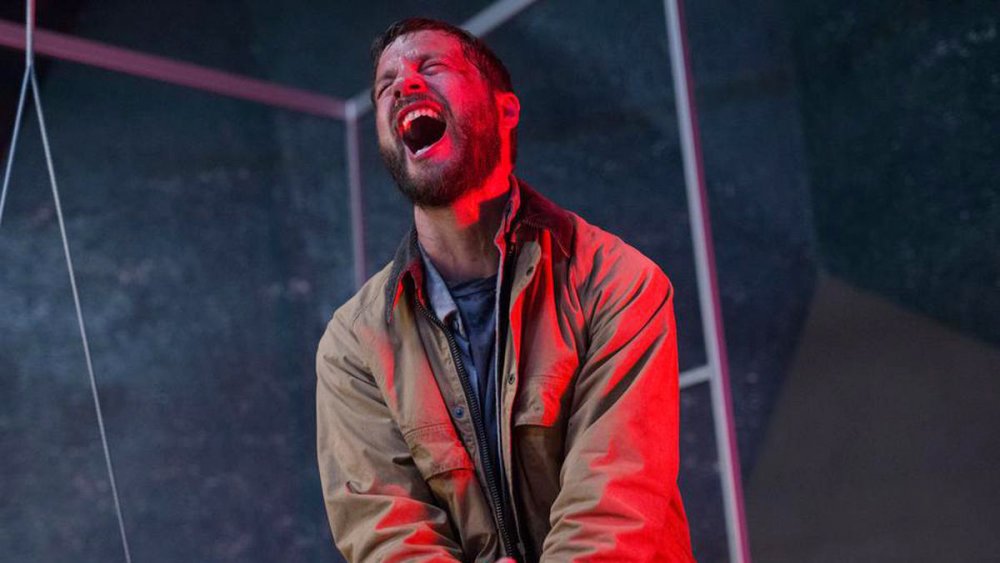 In Upgrade, after rugged everyman Grey Trace and his wife are attacked by mysterious assailants, Grey is paralyzed and his wife is killed. Shortly after, tech mogul Eron Keen offers Grey a chance to walk again by installing a prototype A.I. named STEM into a chip in Grey's spine. Grey accepts, and after the procedure, he finds that not only can he walk again, he can also temporarily gain superhuman reflexes by ceding control of his body over to STEM. Grey then uses these abilities to get revenge on the people who attacked him through a series of thrillingly brutal action sequences.
In the end, Grey discovers that his new friend Keen hired the goons that attacked him. But it wasn't Keen's idea ... it was STEM's. After Keen invented STEM, the A.I. forced Keen to participate in a plan to give itself a human body, that being Grey. So, how does our hero win the day? Well, he doesn't. Sorry. There's a moment where we think he's won. Grey awakens in a hospital bed, alongside his still living wife, but this is, in fact, just a fantasy world that Grey is trapped in. STEM has now taken full control of Grey's body, permanently.
Between "the rich benefactor is evil," "the A.I. is evil," and "the happy ending is actually a dream," Upgrade has three extremely depressing plot twists, all fairly tired sci-fi cliches at this point. Taken together, they end this almost great movie on an gratuitously bleak note.
Now You See Me was way too elaborate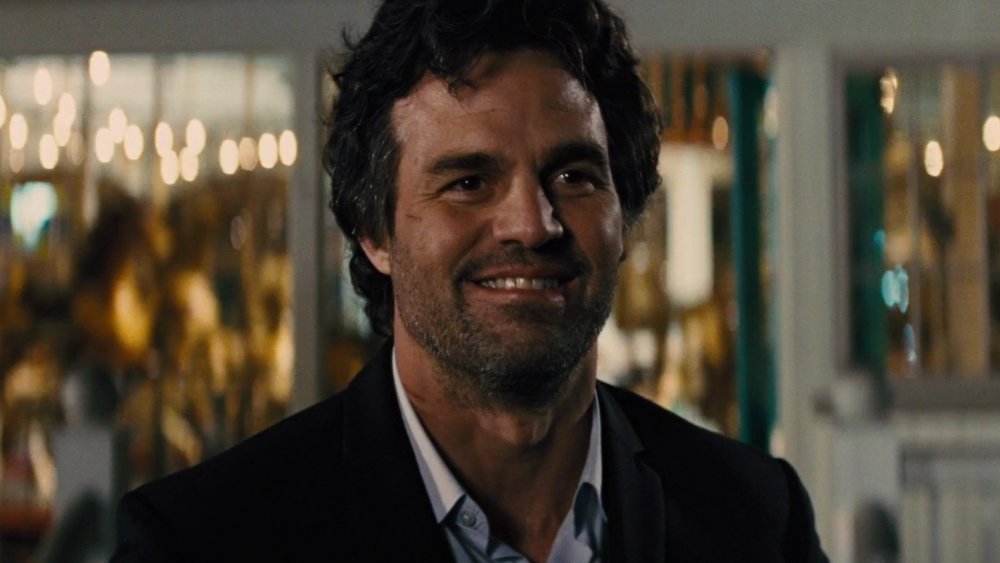 With a little more restraint, Now You See Me could've easily been a fun and glamorous crime romp à la Ocean's 11 or Catch Me If You Can. However, much like a stage magician, Now You See Me views metaphorical restraint the same way it views actual physical restraints — only as an obstacle to be overcome in an intentionally unbelievable fashion.
The film is a globetrotting cat and mouse chase between FBI investigator Dylan Rhodes and a group of Robin Hood-esque criminal stage magicians called the Four Horseman. That premise alone could be more than enough for a cool heist film, but this movie just doesn't know when to quit. Layered on top of that, Rhodes discovers that the Horsemen have ties to an actual ancient order of wizards called The Eye with actual real magic powers.
But that's not all. The final twist is that, although Rhodes has been apparently attempting to catch the Horsemen, he's secretly their leader and a member of The Eye. Presumably, Dylan's entire multi-decade spanning FBI career was all a long con so that he could serve as the group's inside man for a single heist, an idea so inconceivably elaborate that it completely shatters the reality of the film, even more than the actual magic does. In the end, our advice to the Horsemen is the same as our advice to the writers of this film: There was probably a simpler way you could've accomplished your goals.
Spectre made Bond's world a lot less interesting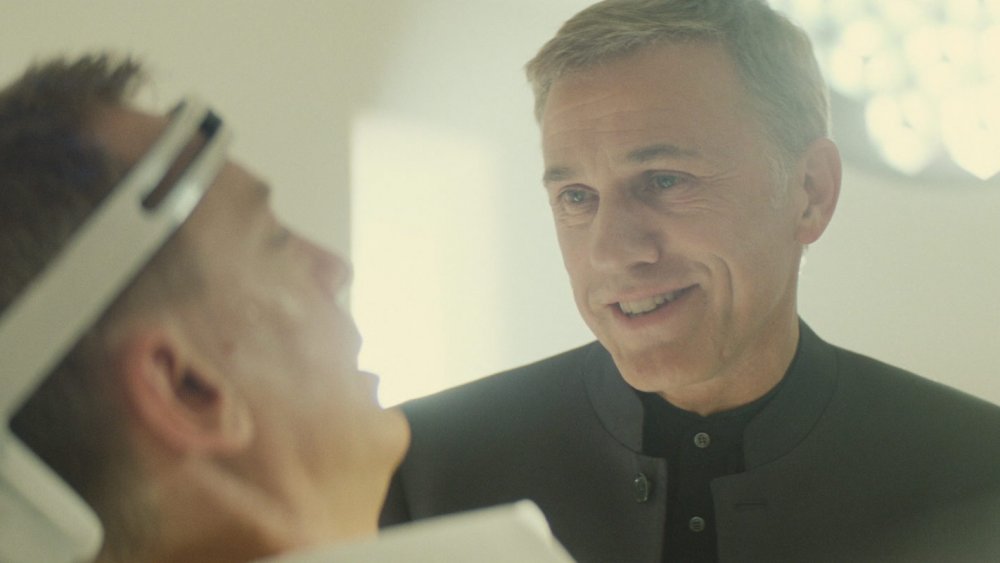 Since Daniel Craig took over as James Bond with 2006's Casino Royale, Bond films have tended towards becoming darker, more personal, and less pulpy in each installment. At least, this was the case until 2015's Spectre. Spectre features the long-awaited return of recurring franchise favorite villain Ernst Stavro Blofeld, leader of the titular, world-spanning criminal organization SPECTRE. In this film, Bond discovers that Blofeld is not only behind all of the plots he's faced over his past three films, he's also responsible for every major personal misfortune that Bond has ever suffered. This is because Blofeld is James Bond's long-lost, jealous, and vindictive adoptive brother.
We understand why this twist makes sense on paper. Conventional wisdom states that the more powerful the villain, the more interesting the conflict, and also that villains should have a personal relationship with the hero. The logical endpoint of this is to give James Bond an evil brother who single-handedly controls all the crime in the world. Unfortunately, this also means that the once large and indifferent world of Craig's Bond is now much smaller. The source of Bond's problems shifts from "because the world is cold and indifferent and Bond has let it harden his heart" to "because one dude hates him." The former is solved by emotional growth and introspection, the latter is solved by shooting guns and speedboat chases. There's nothing wrong with that, we all love Face/Off, but it's not what made the Craig era great.
Remember Me's plot twist feels very exploitative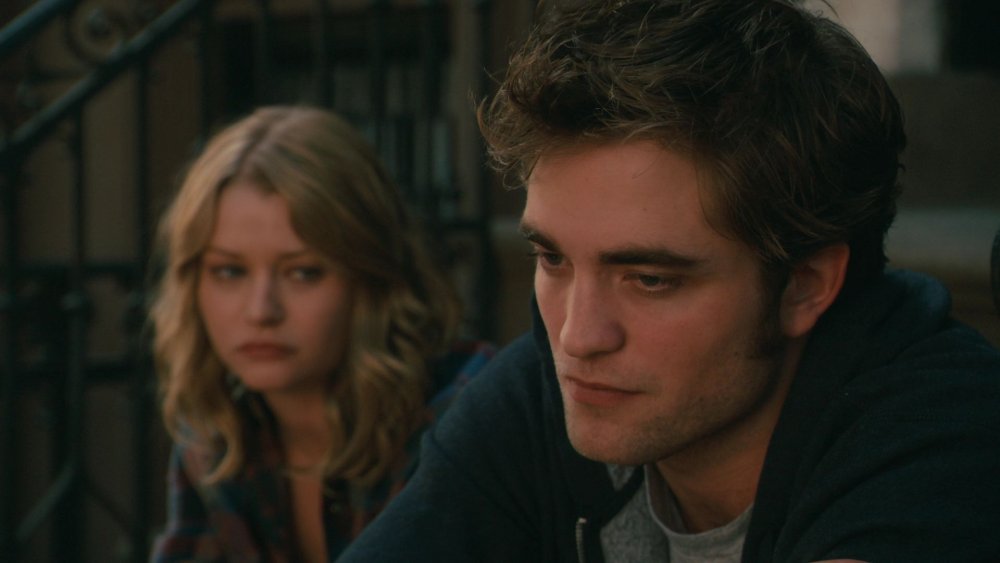 For the bulk of its runtime, 2010's Remember Me is a fairly standard romantic comedy drama. When troubled college student Tyler Hawkins is arrested for getting in a fight, he comes up with a plan to get back at the detective who arrested him. After learning that the detective has a daughter around Tyler's age named Ally, Tyler decides to start dating her so that he can then eventually brutally dump her as revenge.
If you've seen a movie before, you know what happens next. Tyler and Ally end up falling in love for real. Ally discover's Tyler's secret, and they break up. Tyler apologizes, and they get back together. If the film ended there, it would've probably been regarded by critics as a fairly middling yet ultimately forgettable endeavor. However, a horrible last-minute plot twist ensured that Remember Me will indeed be remembered forever, for good and for ill.
At the end of the film, while Tyler is visiting his father's office, the film reveals that this office building is, in fact, the North Tower of the World Trade Center, and today is September 11, 2001. Needless to say, Tyler is then killed when the building is destroyed by a terrorist attack. Perhaps in a better film, this could've worked. But this is not that film. Instead, most critics agreed that this gotcha plot twist just came across as a crass exploitation of a real-life tragedy that the film didn't even come close to earning.
Splice breaks way too many taboos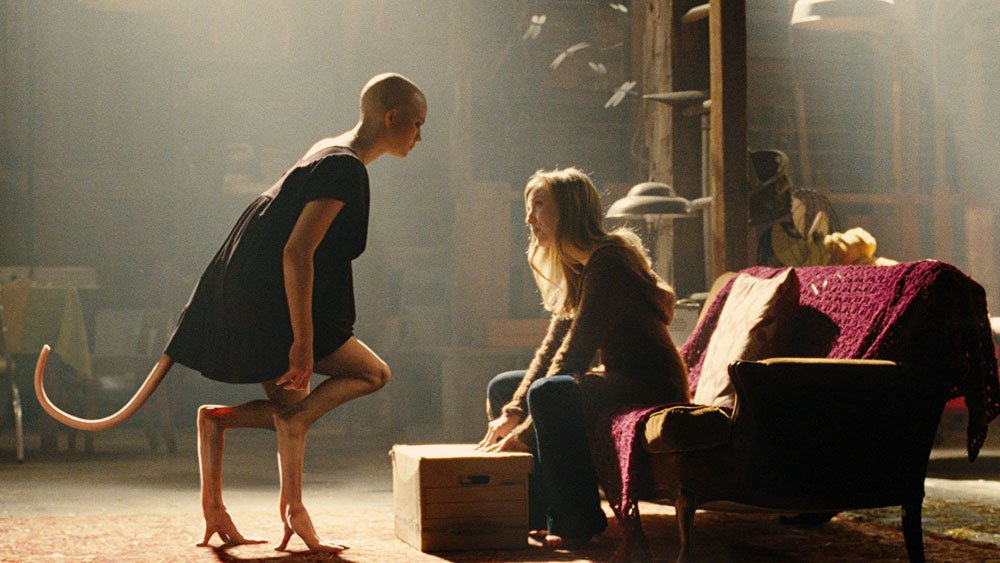 In Splice, when cutting-edge geneticists Clive and Elsa are forbidden by their bosses from using human DNA in their experiments, they ignore these orders and continue their experiments in secret. In doing so, they create Dren, a eerie, near-human, multi-species hybrid. Clive and Elsa decide to covertly raise Dren as their child, and she starts maturing extremely rapidly, growing through childhood, adolescence, and adulthood over the course of the film.
The twist in Splice is less of one moment where everything goes wrong and more of a proverbial frog boiling, a series of increasingly disturbing developments that culminate in a genuinely upsetting fiasco of a climax. When Dren is a newborn, Clive attempts to drown her. When Dren is a teen, Elsa reveals that Dren's human half is actually her DNA, not an anonymous donor. Once Dren reaches adulthood, she and Clive begin a sexual relationship. Later, Dren spontaneously changes sexes, becoming male, hyper-violent, and territorial. Dren then rapes Elsa and kills Clive, and finally, Elsa kills Dren in self-defense. If that's not enough, the ending reveals that Elsa is pregnant with Dren's child, which she decides to keep.
At times, the script of Splice seems to exist merely to violate every possible taboo that the writer could think of, with no deeper meaning or philosophy at its core. It certainly makes for a compelling film the first time you watch it, but it also means you're probably only ever going to want to watch it once.
Serenity's plot twist makes absolutely no sense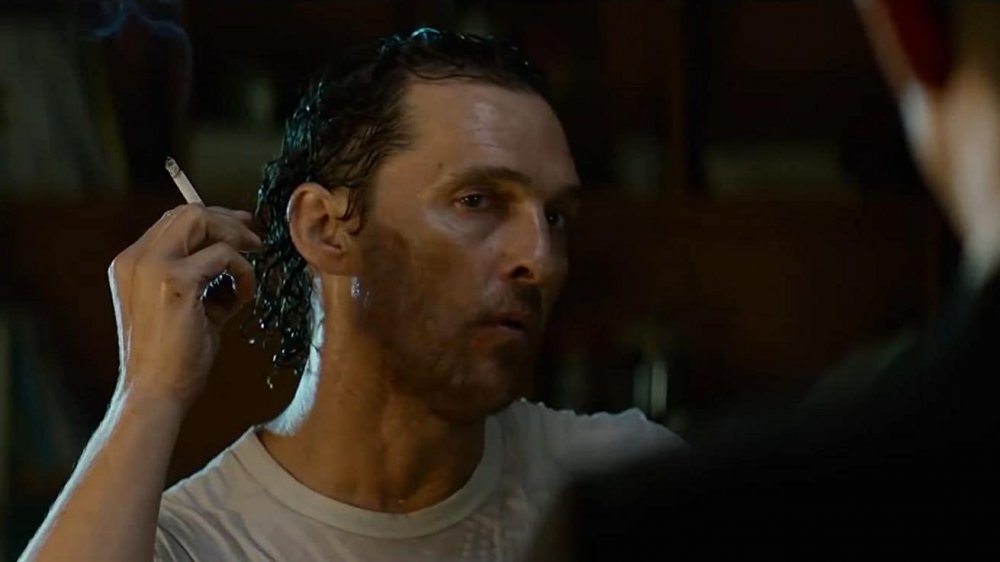 Strap in, this next one's a doozy. Released in 2019, Serenity tells the story of Baker Dill, a boat captain who lives on the remote Plymouth Island. He spends his days trying to hunt down and catch an elusive giant fish named Justice. No time to get into that, we have so much more to get through.
One day, Dill's ex-wife, Karen, shows up and presents him with an offer. She suspects her husband, Frank, is abusing their son, the quiet and introverted Patrick. Frank is planning on visiting Plymouth Island soon, so Karen offers Dill $10 million if he takes Frank out on a fishing trip and ensures that he never returns.
And then, the twist. Plymouth Island doesn't actually exist. This world is actually a realistic video game that was created by — and is being played by — our true protagonist, Patrick. Patrick's real father died a decade earlier, and Baker Dill is a fictionalized version of Patrick's dad that Patrick is using to enact a cathartic fantasy of murdering his stepfather. And then, while Dill finally does decide to kill Frank within the game, Patrick similarly works up the courage to kill Frank in the real world and stabs him with a knife.
Got it? Us neither! Serenity is a total mess. It seems like it was written by someone who's never played a video game and may also be a space alien, though to be fair, there's some joy to be had in its utterly incoherent delirium.
The Rise of Skywalker ruined Rey's storyline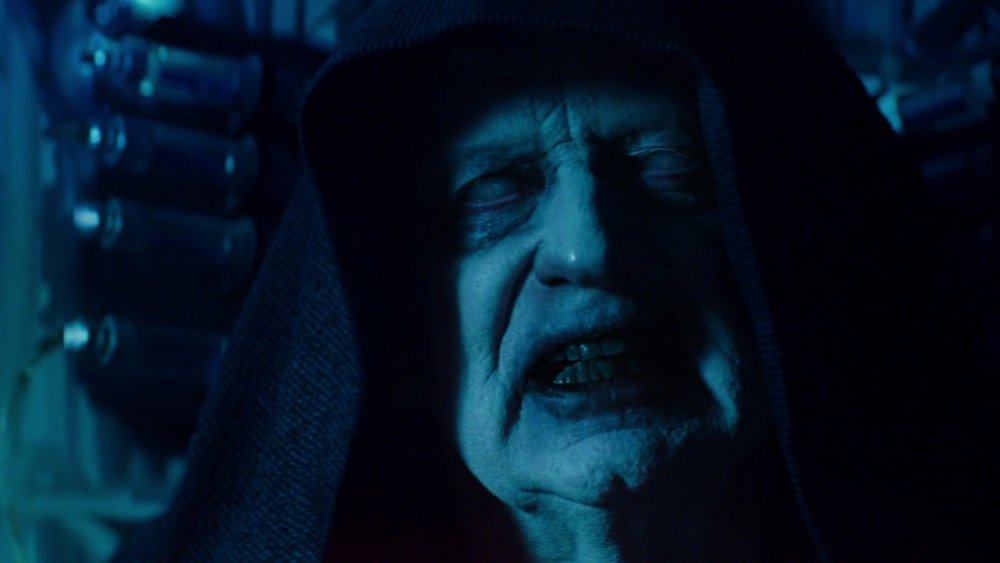 Star Wars: Episode VII — The Force Awakens was a promising start to a new trilogy, ending with an array of tantalizing unanswered questions. Perhaps the most intriguing of all was the enigmatic Rey. Despite being a poor orphan from a remote planet with no Jedi training, she had inexplicably strong Force powers. Could Rey perhaps be the long-lost child of some great Jedi?
Star Wars: Episode VIII — The Last Jedi pulled the rug out from under audiences by answering this question of who Rey's parents were in the most shocking way of all ... nobody. Her parents were nameless selfish jerks who sold their daughter into slavery. At first, some considered this a violation of the storyline set up in Episode VII, but later, most fans eventually agreed that it was, in fact, a perfectly logical resolution to the mystery and thematically rich as well, since it showed how anyone can be a hero, not only those from certain bloodlines.
And then, Star Wars: Episode IX — The Rise of Skywalker happened. In this film, Rey learned that she was, in fact, the long-lost grandaughter of Emperor Palpatine, a reveal that most found equal parts confusing and unnecessary. It's believed by some fans that this new, additional twist was added in to appease fans who disliked the reveal in The Last Jedi, but it was so poorly handled and nonsensical that it just ended up making things so much worse.
The plot twist in Orphan is just straight-up offensive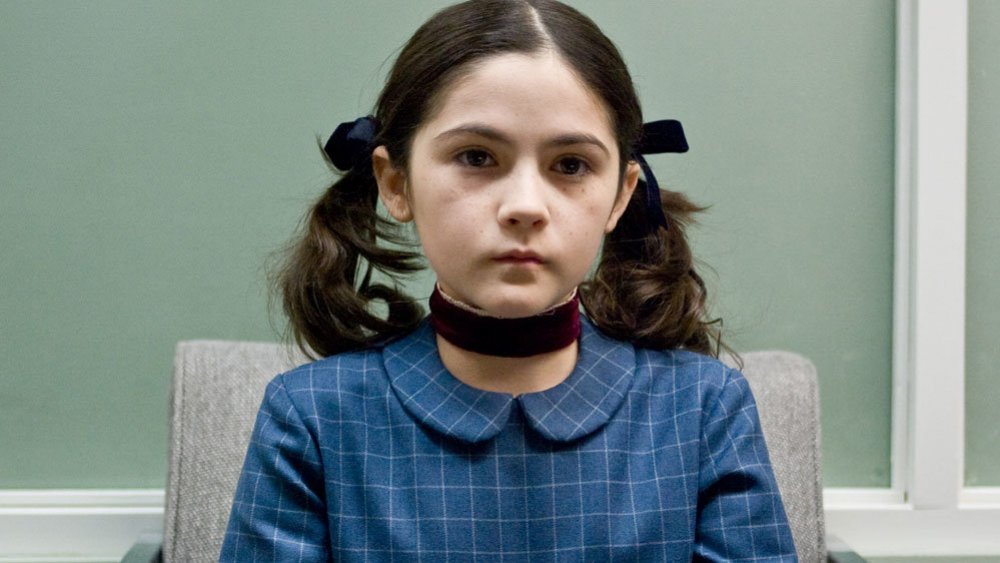 Released in 2009, Orphan tells the story of Kate and John Coleman, a couple who adopt a child named Esther from a local orphanage. Though at first their new daughter seems sweet and innocent, as time goes on, the Colemans begin to suspect that Esther might have a dark side. For its first two acts, Orphan is a fairly competent execution of the classic "evil child" horror film. And then it goes completely off the rails in act three.
Throughout the film, Esther seems to have a surprising amount of knowledge of — and interest in — sex, despite being ostensibly nine years old. This culminates with Esther unsuccessfully attempting to seduce her father, John, which causes him and Kate to start digging into Esther's past. Then they learn the truth. Esther isn't a child, she's a 33-year-old woman with a condition called hypopituitarism, which stunted her growth. She uses her childlike appearance to take advantage of people, and she's also a violent murderer.
A wide array of people found the plot of this film deeply offensive for multiple different reasons. Some took issue with the way that the film depicted hypopituitarism, a real-life condition that this film grossly misrepresents. Adoption groups also denounced the film for similarly obvious reasons. The backlash was so strong that the home video release of the film even felt the need to include a pro-adoption message on the disc as a way to hopefully counteract the toxic narrative of the film.
Shutter Island ended with a whimper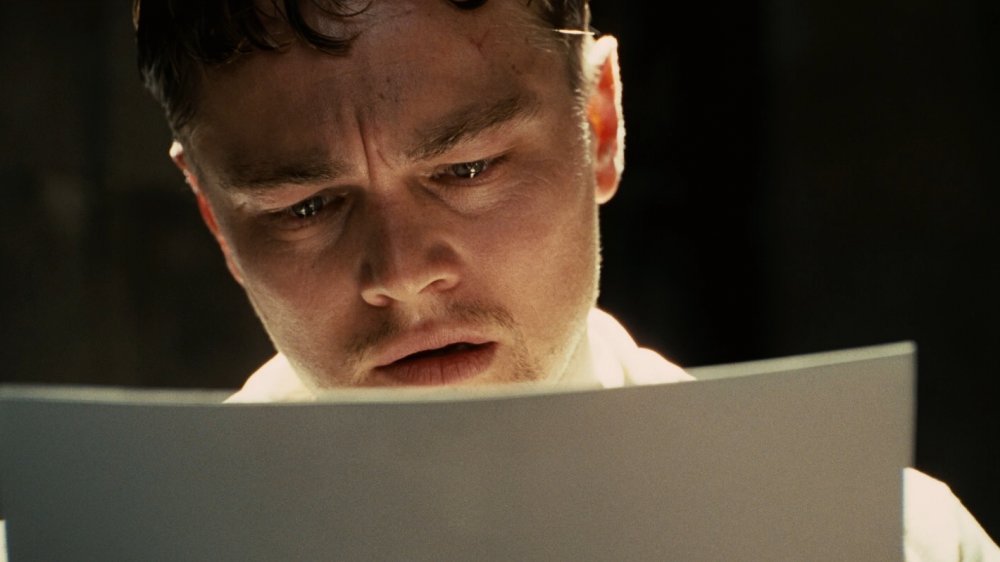 When dangerous mental patient Rachel Solando mysteriously vanishes from a maximum security mental hospital, US Marshal Edward "Teddy" Daniels arrives on Shutter Island to solve the case. As he digs deeper, Teddy begins to suspect that Andrew Laeddis, the man who murdered the marshal's wife, Dolores Chanal, is also somewhere on the island, and he vows to find him as well.
After an array of frightening encounters and surreal visions, Teddy makes a horrifying discovery. In truth, he is Andrew Laeddis, a patient at this facility. He killed his own wife, and this entire investigation was, in fact, an elaborate LARP that was staged by his doctors to give him a chance to confront his inner demons. The kicker? "Edward Daniels" is an anagram for "Andrew Laeddis," and "Rachel Solando" is an anagram for "Dolores Chanal."
When Shutter Island hit theaters, critics responded with a resounding "meh." The plot of "a man investigates a murder only to discover that he is the murderer" has been done before, much better, in other films. We won't name those films now, as doing so would spoil them, but use your imagination. As a non-spoiler example, in Adaptation, the fake parody movie "The Three" essentially has a version of this plot, and it exists solely to be a joke about Hollywood cliches. Shutter Island is still fairly decent film, so it's hard to get too fired up about this one, but still, did we need another "it was all in his head" movie?
The ending of Fantastic Beasts and Where to Find Them isn't so fantastic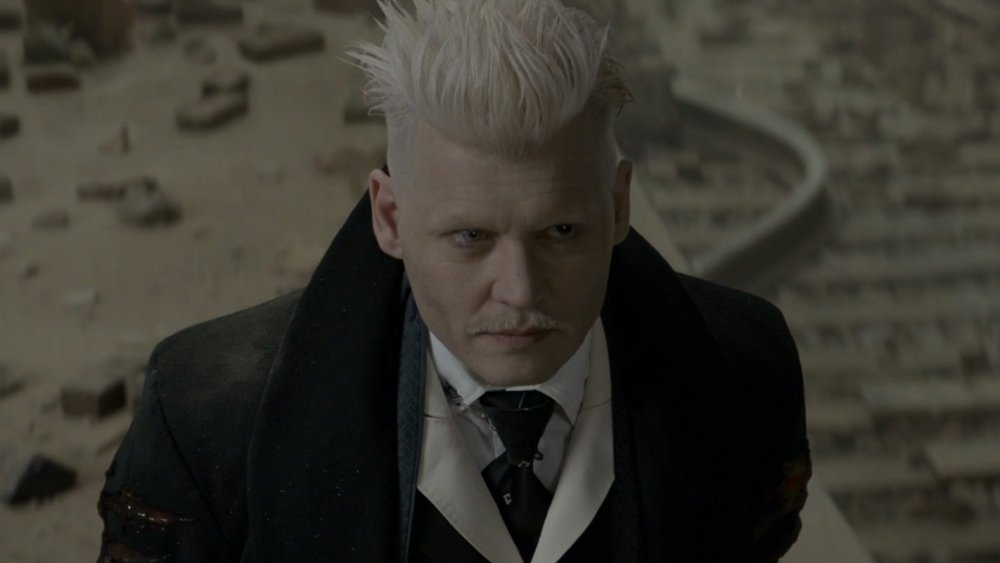 Fantastic Beasts and Where to Find Them opens with a montage of news headlines, telling us that evil wizard Gellert Grindelwald is still at large and could be anywhere. (Remember this for later.) Then the film proper begins. Our hero, Newt Scamander, is a magizoologist who's just arrived in New York City in 1926 with a magical suitcase full of rare magical creatures. Scamander soon runs afoul of Percival Graves, a high-ranking official in the magical government of the United States. Graves asserts that one of Scamander's creatures is responsible for the death of a local politician, but in truth, Graves is attempting to frame Scamander to cover up his own crimes.
Once Graves is exposed and defeated, Scamader discovers that Graves has magically disguised his appearance. After dispelling this magic, Scamander reveals that Percival Graves is actually — in a shockingly underwhelming twist — Gellert Grindelwald.
To be fair, Grindelwald is an important figure in larger Harry Potter lore, but up until now, within this particular story, he did not matter at all. Sure, we technically got a bit of a tease about Grindelwald at the beginning, he was barely mentioned throughout the rest of the film, and when he finally appeared, to be honest, we'd totally forgotten about him. Some die-hard Harry Potter fans may have found the presence of Grindelwald to be a cool reveal, but everyone else was just scratching their heads in confusion.