Tony Leung Reveals His Approach To Playing The Mandarin In Shang-Chi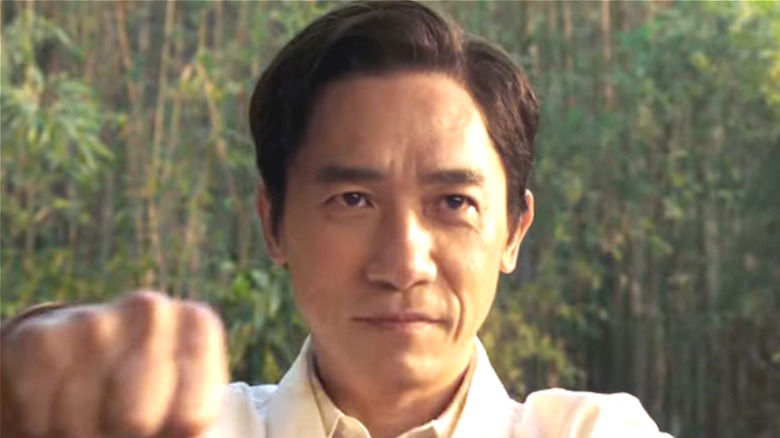 Disney/Marvel Studios
Tony Leung is an extraordinarily talented actor, with nearly four decades of performing landing him iconic roles in movies such as "A City of Sadness," "Happy Together" and "The Grandmaster." However, as the actor told the magazine Elle's "Men" section for an interview, his upcoming role in Marvel's "Shang-Chi and the Legend of the Ten Rings" will mark two firsts for him: the first time he plays a villain and his first film in Hollywood.
Leung plays Wenwu, AKA the Mandarin, a villain with problematic origins in the original Marvel comics, which the cinematic studio has attempted to rectify with a modern, more progressive interpretation of the character. Thus, the character is a fresh, original interpretation, which left Leung with plenty of room to insert his own ideas and characteristics into the villain's motivations and faults. Here's what Leung said about how he got into character as the newest addition to the Marvel Cinematic Universe's rich cast of villains.
Tony Leung wants his version of the Mandarin to be relatable, yet despicable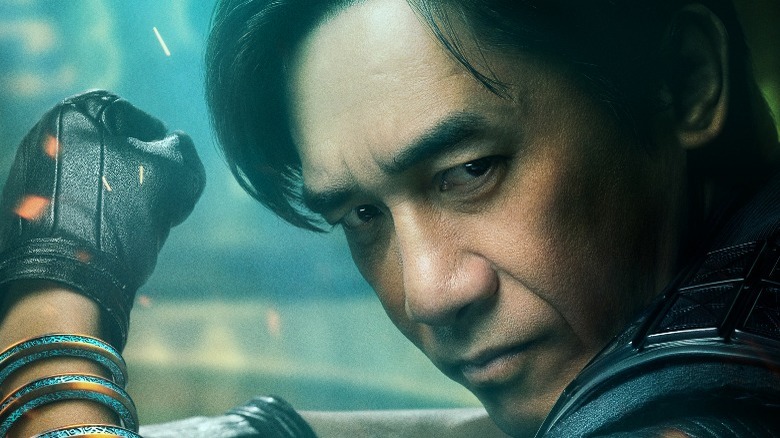 Disney/Marvel Studios
As an established actor with plenty of offers for other films, it wouldn't be surprising if Tony Leung had turned down the offer to join the Marvel Cinematic Universe, not wanting to be "degraded" by what some professionals might consider silly costumes and special effects. However, after speaking with director and writer Destin Daniel Cretton, Leung told Elle he was won over.
"I accepted it because of the director," Leung told Elle. "It just felt right. Plus, this is something I've never done before, to play an Asian supervillain. A chance to do something for Asia. I thought, why not?"
However, Leung also clarified that when becoming his character, he didn't want to view Wenwu as purely villainous. "Rather, I tried to explore the reasons that led him to become who he is," he told Elle. "He's a man with a history, who craves to be loved. He is also human, and he has a family. As I read [the script], I began to consider the many reasons why he'd turn out the way he is — a sociopath, a narcissist, a bigot."
"Shang-Chi and the Legend of the Ten Rings" will release exclusively in theaters Sept. 3, with a shortened 45-day exclusivity deal before potentially reaching other platforms no sooner than Oct. 18.