Exciting News Just Dropped For Batman Fans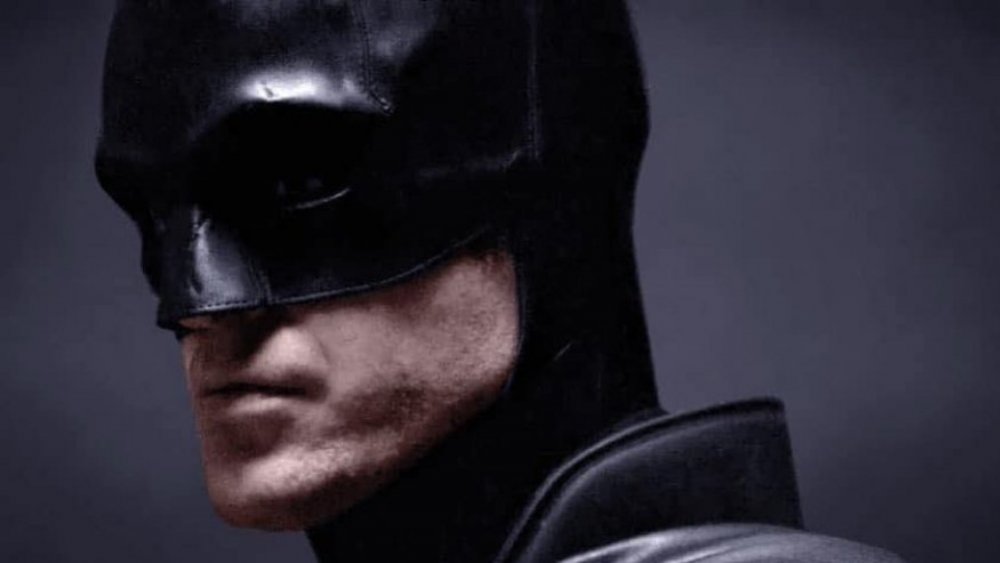 Warner Bros./DC Films
Bat-fans, here's some news that should perk up those pointy ears: director Matt Reeves' take on The Batman won't be confined to the big screen.
In a press release issued by HBO Max, the streamer announced that Reeves and Boardwalk Empire creator Terence Winter will be spearheading a new, as-yet untitled TV series. Set in the same world as Reeves' upcoming feature film, it will center on the inner workings of the Gotham City police department. Reeves and Dylan Clark, both of whom are serving as producers on The Batman, will produce the series for Warner Bros. Television and HBO Max.
It's safe to say that this is a development that nobody saw coming, and it's incredibly exciting for a bunch of reasons. First, everything that we've gathered so far about The Batman — from Reeves' assertion that it'll be a noir-ish take on the Dark Knight focusing on his detective skills, to its alleged comic book influences, to that freaking awesome-looking new Batmobile — has had us more pumped for the flick with every new announcement, leak, and set photo. Second, parking this related series on HBO Max means that it'll be afforded the opportunity to explore Reeves' Gotham at whatever pace and in whatever manner it requires, free from the run time and content restraints of broadcast television. Third, if you're going to dig deep into the notoriously corrupt Gotham PD, hiring Winter as a writer is a masterstroke. Not only was his scintillating writing and vision key to the success of Boardwalk Empire, but that series is only one credit in a distinguished career that includes writing for The Sopranos (a gig which earned him four Emmy awards) and penning the screenplay for Martin Scorsese's The Wolf of Wall Street (which scored him an Oscar nomination).
"This is an amazing opportunity, not only to expand the vision of the world I am creating in the film, but to explore it in the kind of depth and detail that only a longform format can afford," Reeves said in a statement. "Getting to work with the incredibly talented Terence Winter, who has written so insightfully and powerfully about worlds of crime and corruption, is an absolute dream."
The Gotham-set series will introduce a new shared universe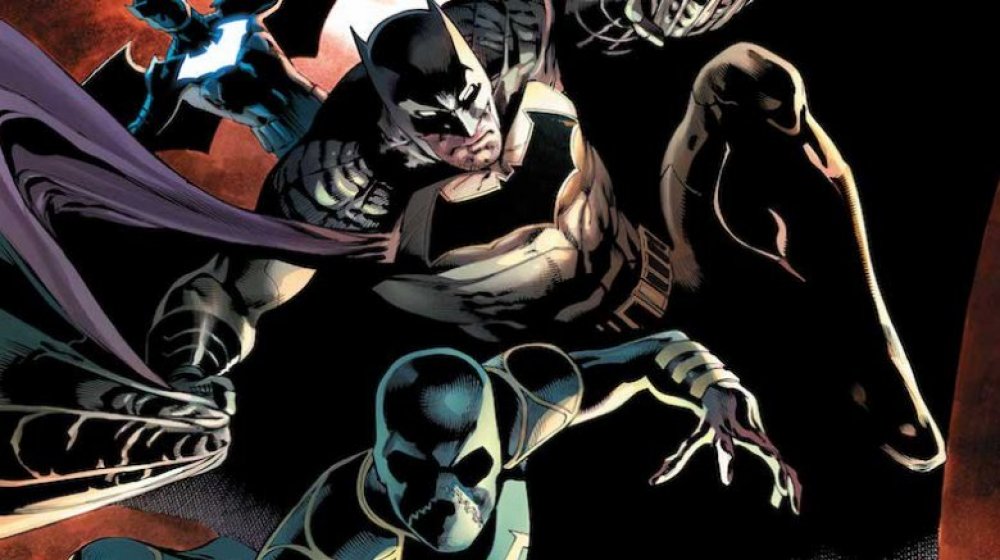 DC Comics
As if this weren't awesome enough, the press release also contained a nugget of information that could have Earth-shaking ramifications for the DC Extended Universe moving forward. As you're probably aware, the feature film series is now more of a multiverse; while most of the movies take place within the same timeline, last year's Joker established that some DCEU features will establish their own, separate continuities. Such is the case with The Batman, which will see a younger, greener Bruce Wayne (portrayed by Robert Pattinson) launching his crime-fighting career in a totally separate narrative from the Caped Crusader we saw in Man of Steel, Batman v Superman: Dawn of Justice, Suicide Squad, and Justice League (portrayed by Ben Affleck).
Not only will the new series take place in this alternate timeline, but the press release states that it will "ultimately [launch] a new Batman universe across multiple platforms" — making The Batman's continuity the second major ongoing one to be introduced to the DCEU. Of course, we're not counting the CW's Arrowverse here, even though that shared universe and the films of the DCEU have acknowledged each other via a cameo appearance from Ezra Miller's dimension-hopping cinematic version of the Flash, who came face-to-face with Grant Gustin's small screen version during the Crisis on Infinite Earths crossover event. But speaking of such things, just how interconnected will The Batman, this new series, and future properties be?
Will Robert Pattinson's Batman appear in the new series?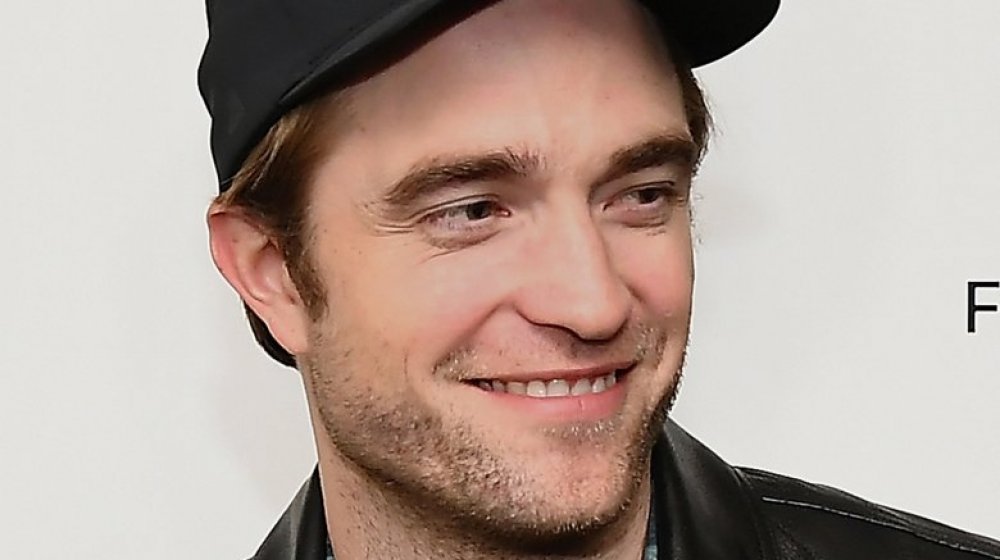 Nicholas Hunt/Getty Images
The million-dollar question is whether Pattinson's Dark Knight — via cameo appearances, a recurring role, or in some other fashion — will make appearances in the HBO Max series, since it stands to reason that the serial will take place during or after the events of The Batman (and not before Master Wayne takes up the mantle; that ground was already covered by Fox's popular series Gotham). While any mention of Pattinson was conspicuously absent from the press release, the statement of HBO Max chief content officer Kevin Reilly may yield a clue. "Our collaboration with Warner Bros. and DC allows us to elaborate and grow fan connections across these powerful brands for years to come," Reilly said. "This is Batman as most audiences have never seen before, and we know fans will want to spend more time in this new world inspired by the film."
Now, to be sure, Reilly could simply be using "Batman" to mean "stories and media associated with Batman," and not "the actual character, Bruce Wayne." But his choice of words is certain to have fans speculating feverishly as to whether ol' Bats will indeed have a presence in the new series, and we're pretty sure Reilly is aware of that. It's also worth noting that the only significant previous attempt to build a TV series around a shared movie universe — the MCU-connected Agents of S.H.I.E.L.D. — endured heaps of criticism for just not being connected enough to the films, leading that series' creative minds to essentially quit trying to acknowledge the movies by its fourth season.
If Pattinson's Batman is indeed part of the new series and the other, as-yet unannounced related media teased by the press release, it would be an huge step toward creating a truly connected film and television universe, an endeavor which Marvel is finally committing to with its upcoming slate of MCU-set Disney+ miniseries — and this would go quite a long way toward setting the two franchises on equal footing at last. Of course, we'll keep an eye out for further developments. The HBO Max Bat-series has no announced release date; The Batman is currently slated to flap into theaters on October 1, 2021.