The Real Reason Deathlok Disappeared On Marvel's Agents Of S.H.I.E.L.D.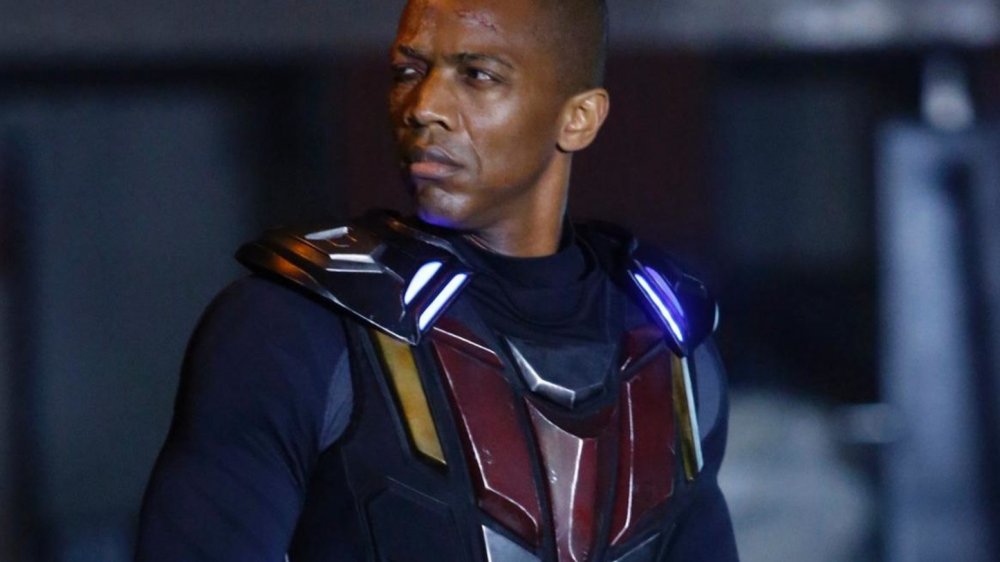 Walt Disney Television/ABC Studios
Marvel's Agents of S.H.I.E.L.D. has a complicated relationship with the rest of the Marvel Cinematic Universe. While it frequently engages with the events of the films, its status as a part of the MCU canon is questionable at best. Regardless, the show was a nice change of pace from the hero-centric movies, giving the everyday operatives of S.H.I.E.L.D. the spotlight. It also delivered a handful of lower-level Marvel heroes who had little chance of success on the big screen.
Chief among these D-list protagonists is the villain-turned-good guy Mike Peterson, better known as Deathlok (J. August Richards). He's an everyman who simply wants to do right by his young son and make the world a better place. Following a nasty divorce and a layoff from his job, Peterson entered the mysterious Centipede Project. The physical augments made him faster, stronger, and superior to the average man, although he quickly lost his way.
Peterson was a bad guy for some time, doing the work of John Garrett (Bill Paxton) and, by extension, HYDRA. He eventually broke free of his superiors, however, and got his life back on track. Phil Coulson's (Clark Gregg) newly reformed S.H.I.E.L.D. brought him in, but then he vanished from television screens everywhere. Such an abrupt end to a well-developed character is puzzling on the surface, but it wasn't as extreme a turn as one would think.
Deathlok's Agents of S.H.I.E.L.D. story came to a natural conclusion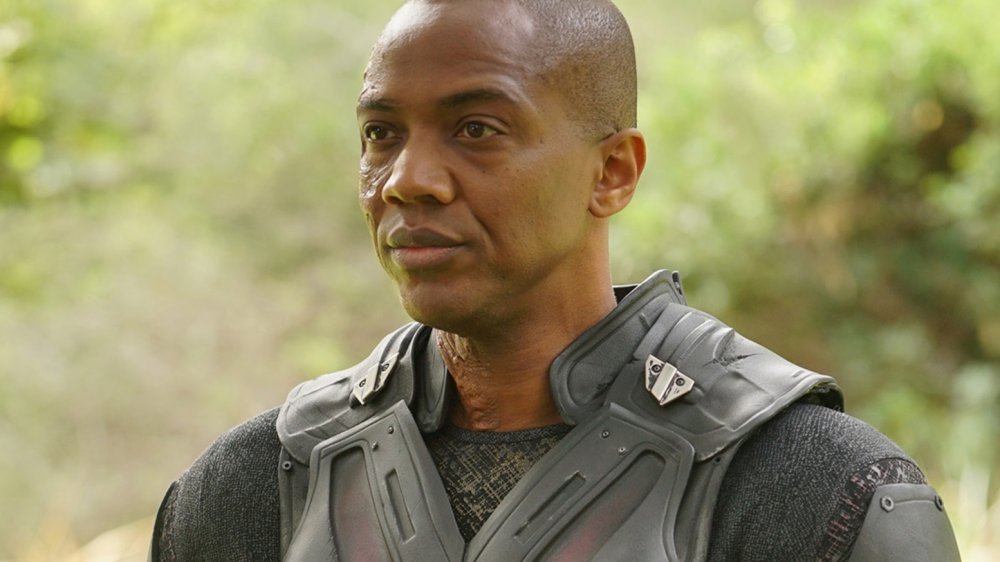 Walt Disney Television/ABC Studios
The 100th episode of Agents of S.H.I.E.L.D. revolved around the wedding of Jemma Simmons (Elizabeth Henstridge) and Leopold Fitz (Iain de Caestecker). Not to outshine their happy moment, but the episode also brought back Deathlok, who attended the event. This was his first appearance since season 2, and given his connection to FitzSimmons, it makes sense that he'd stop by for their special day. If that is the true end of Deathlok, then there's no better way for him to go out.
Deathlok's story is one of the best told, yet least talked about, in all of Agents of S.H.I.E.L.D. At the end of the day, he just wanted to do right by his son and provide however he could for him. It just so happens that he got caught up in forces greater than himself, pitting him against both S.H.I.E.L.D. and HYDRA at various points. By the end of his time on the program, he started working collaboratively with the former, leaving a positive mark on the world. His story came full circle and concluded most logically with him sharing the screen with the people who saved him.
J. August Richards is more than happy to return as Deathlok in the future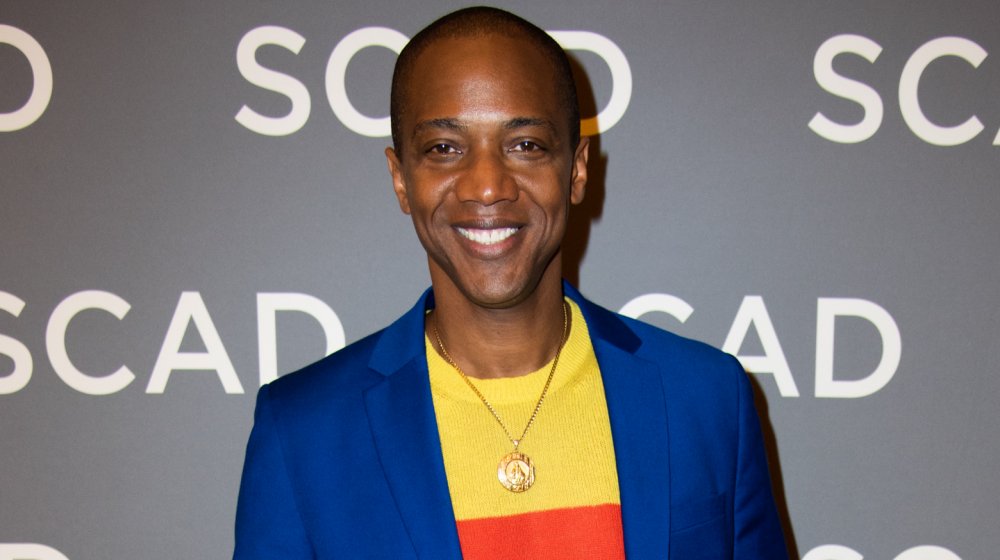 Paul R. Giunta/Getty Images
Even though Deathlok's tenure on Agents of S.H.I.E.L.D. is over, he could appear in the MCU any day now. The character has frequented Marvel comics since 197,4 and is due for a big-screen adaptation. Not that there was anything wrong with the television rendition, but a film budget and story could bring him to the next level. Should Marvel Studios make that call, J. August Richards has made it clear that he'd love to step into the role once again.
In discussing a Deadline article that claimed Deathlok was MCU-bound, Richards told Den of Geek that "if there's a shot that I could still play this character, I would really want to." Making the jump from TV to film is rare, so Richards knows how unlikely it is he'll get to visit the character again. "I am just kind of gently and kindly putting my feelings out there in the hopes to throw my hat in the ring — but not in a pushy way," he said. It would be great to see Deathlok at the cinema, especially as portrayed by Richards. The current end to his Agents of S.H.I.E.L.D. tenure is, however, more than enough on which to hang his hat.