The Real Reason Janelle Monáe Wants To Join The MCU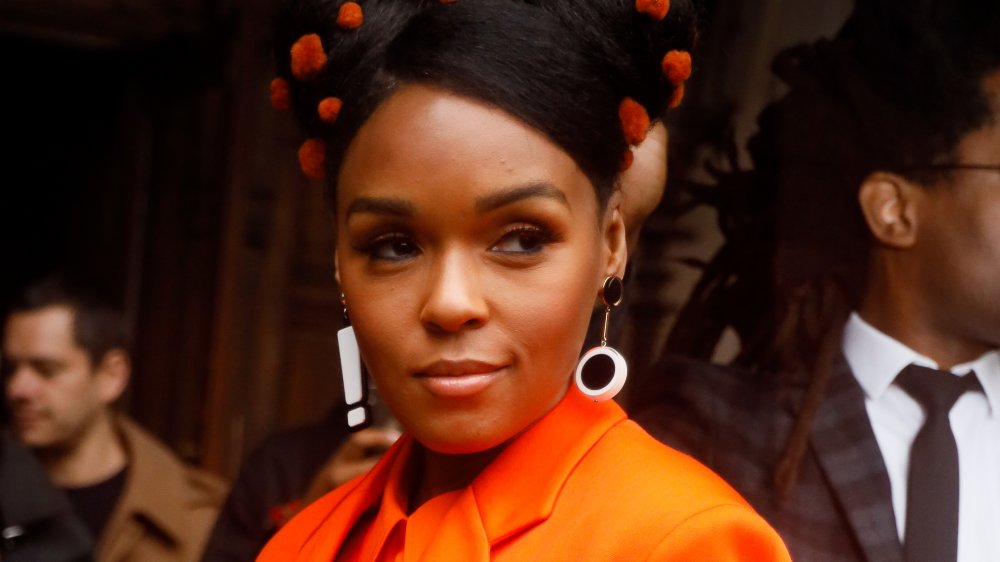 Hanna Lassen/Getty Images
Attention, Mighty Marvel: Ms. Monáe would like a word.
In a recent sit-down with Empire, ultra-talented multi-hyphenate Janelle Monáe revealed that she has designs on joining the biggest film franchise of all time: the Marvel Cinematic Universe. Not only that — she also has a specific role in mind.
With all that Monáe has accomplished in her distinguished music career, it's easy to forget that she's also an actress of some note. She began her big-screen career with a small voice role in the animated sequel flick Rio 2, then quickly moved up to prestige pictures with a role in 2016's Moonlight, which won several Academy Awards including Best Picture. Monáe followed that up with the widely acclaimed historical drama Hidden Figures, the story of the unsung Black female mathematicians who helped NASA win the Space Race, in which she held her own in a co-lead role opposite towering talents Taraji P. Henson and Octavia Spencer.
Since then, Monáe has appeared in supporting roles in flicks like Welcome to Marwen and Harriet, and popped up on the small screen in the Amazon mystery series Homecoming. It's safe to say that she would be highly respected in showbiz even if she wasn't a Grammy-nominated recording artist, and her filmography should be more than enough to get her in the door with Marvel. 
Monáe told Empire that her super-heroic ambitions began when she was recording her recently released album Dirty Computer in Atlanta at the same time that her buddy Ryan Coogler was in the area shooting a little film called Black Panther.

"I definitely have thrown it out there," Monáe said when asked if she'd spoken with Coogler about a possible role in King T'Challa's upcoming sequel. And what role does she have in mind? One of Black Panther's canonical love interests: an African princess and X-Men member by the name of Ororo Munroe, better known as Storm.
Janelle Monáe has always wanted to play Storm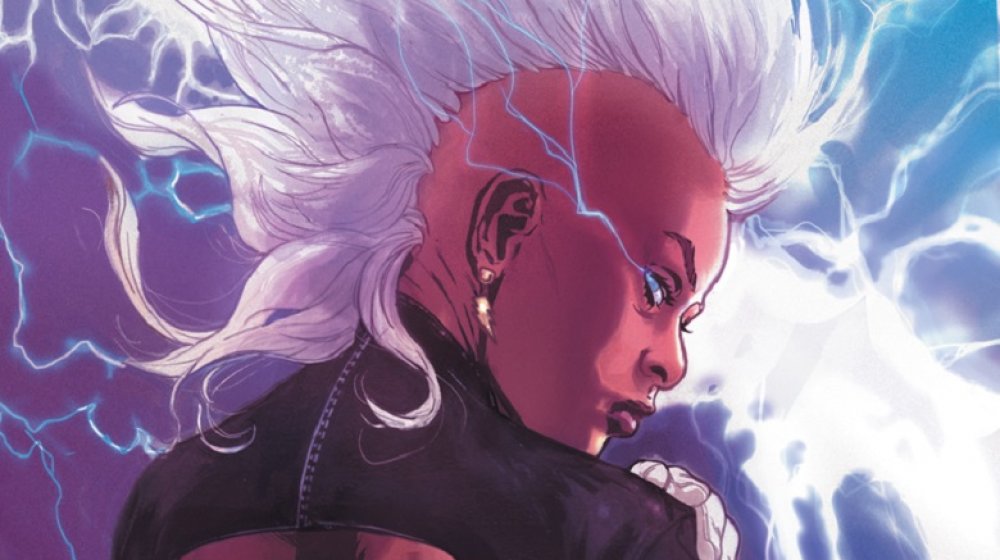 Victor Ibanez/Marvel Comics
As Monáe revealed to Empire, "One of my dreams has always been to play Storm. I don't know if she comes in [the sequel to] Black Panther, but it would be a dream to have her in it. I don't know where they are with that. A lot of women have played Storm and they've done an exceptional job, and I would love to be in that line of artists and get to do Storm justice."
It's tough to think of a more qualified actress for that job. Indeed, the Marvel faithful have been fan-casting Monáe as Storm for years, and though we have no earthly idea what Marvel's plan is for introducing the X-Men into the MCU, it would make perfect sense to introduce Storm by way of Black Panther 2. Other than Professor X and his squad, Black Panther is the character Storm has been most closely associated with in the Marvel comics over the years. The two were even married for a time, and we're already getting pumped just thinking about the possibility of a love triangle between T'Challa (Chadwick Boseman), Nakia (Lupita Nyong'o), and Storm.
Of course, whether that will come to fruition is anybody's guess — but since the fandom and Monáe are both on board, Marvel may consider giving her a call. After all, the studio executives have done a bang-up job with their casting over the last, oh, dozen years. There's still plenty of time for Coogler and company to make it happen as well: The yet-untitled Black Panther 2 is currently slated for release on May 6, 2022.