Beavis And Butt-Head Fans Just Got Some Surprising News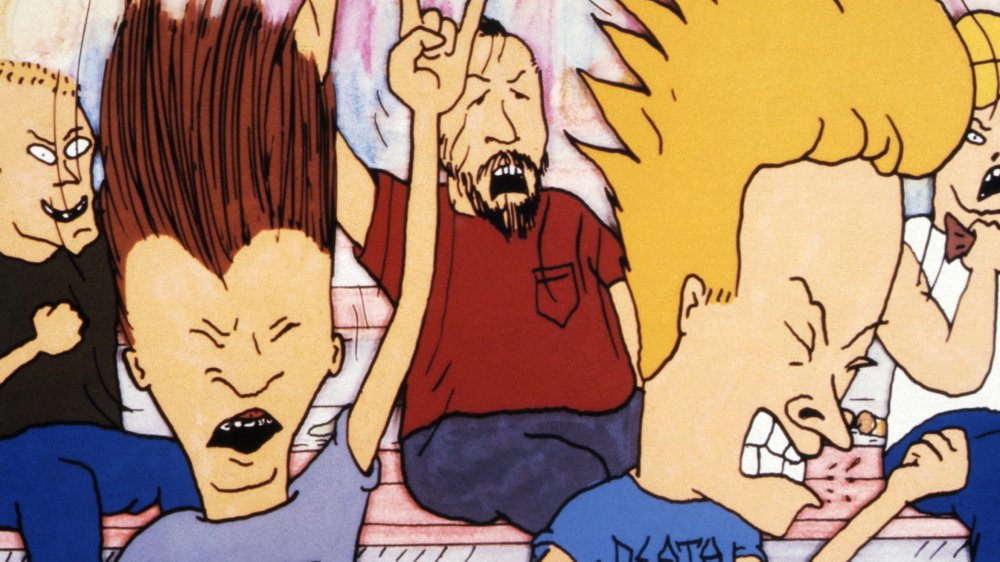 MTV
What the world needs right now are the insightful observations of the greatest contemplative minds of our time — which is why we're pleased to announce that Beavis and Butt-Head are returning.
Comedy Central has announced that a two-season order has been issued for a revival of the classic animated series, with original creator and voice actor Mike Judge once again writing, producing, and voicing the title characters. The "reimagining" will be aimed not only at the Gen-X adults who grew up watching the pair crack wise and pull hijinks on MTV, but also at their Gen-Z children (via Variety).
Beavis and Butt-Head debuted on MTV in 1993, and over four years and seven seasons, it continually pushed the boundaries of what a cartoon — initially airing in the middle of the day on a channel primarily watched by young people — could get away with. The series drew the ire of parental groups and media watchdog organizations seemingly every other week, and as such, it underwent a number of changes early in its run. Most notably, it was moved to a 10:30 pm time slot and reworked to remove all references to Beavis' obsession with fire after that particular running joke was blamed for the death of a child after an older sibling burned their house down.
When they weren't bothering their neighbors or engaging in acts of petty vandalism, Beavis and Butt-Head could be found doing what they did best: sitting on their butts on the couch, offering up hilarious commentary on whatever music videos were popular on MTV at the time. (For our younger readers, MTV used to play music videos. In fact, for its first few years, that was all it played.) The formula worked well enough that its initial run fielded a whopping 230 episodes, and the pair even scored their own feature film: the awesomely titled (and just plain awesome) Beavis and Butt-Head Do America, which was released in 1996 to respectable box office returns.
MTV's 2011 Beavis and Butt-Head reboot didn't go so well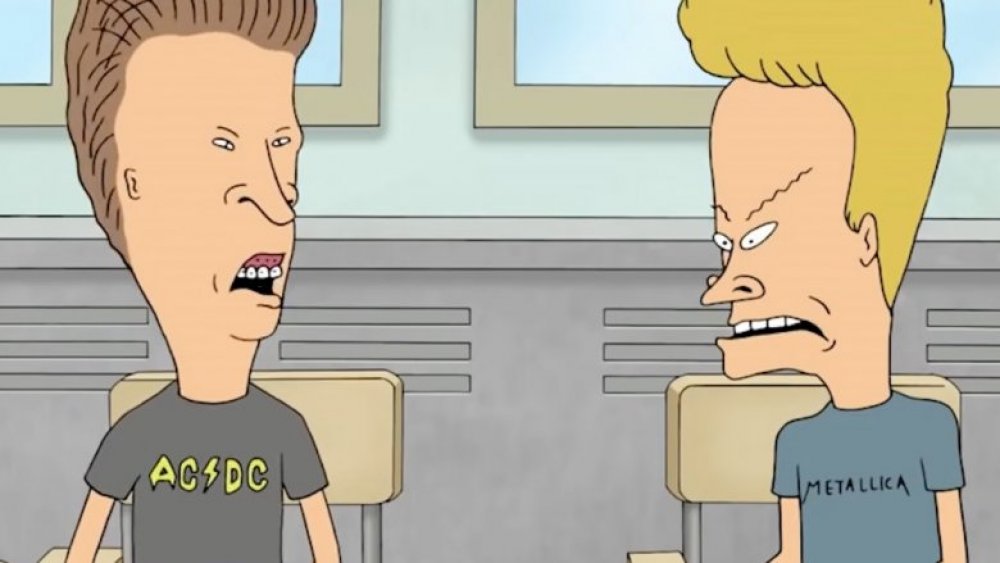 MTV
One may be forgiven for failing to remember that a Beavis and Butt-Head revival has been attempted once before, with not-so-great results. In 2011, MTV ordered 22 new episodes, in which the pair returned to skewer contemporary pop culture (since, again, MTV had not played videos for years by that point) like Jersey Shore and 16 and Pregnant. The revival was lambasted as superfluous and unnecessary by the entirety of the television criticism community — but there's reason to be optimistic that this latest comeback will work out a bit better.
For one, whereas the 2011 revival seemed to come together on the whim of MTV's brass and exit the same way, Comedy Central is invested in Judge. Not only is that two-season order an obvious vote of confidence, but the network is also working with Judge to develop additional projects, up to and including spin-offs in the vein of Daria (a spin-off of the original series which ran for five seasons beginning in 1997, and which has come to be viewed as a classic in its own right). For another, the cabler seems to angling for a fresh, updated spin on Beavis and Butt-Head's formula, rather than more of a straightforward continuation like the 2011 effort.
In a statement, Chris McCarthy, president of Entertainment & Youth Group at ViacomCBS (Comedy Central's parent company) had this to say: "We are thrilled to be working with Mike Judge and the great team at 3 Arts again as we double down on Adult Animation at Comedy Central. Beavis and Butt-Head were a defining voice of a generation, and we can't wait to watch as they navigate the treacherous waters of a world light-years from their own."
As for Judge himself, his statement was eloquent in its brevity: "It seemed like the time was right to get stupid again." We couldn't agree more. We'll be keeping an eye out for additional details on the Beavis and Butt-Head revival, and we'll keep you up to speed.