Things only adults notice in Beavis and Butt-Head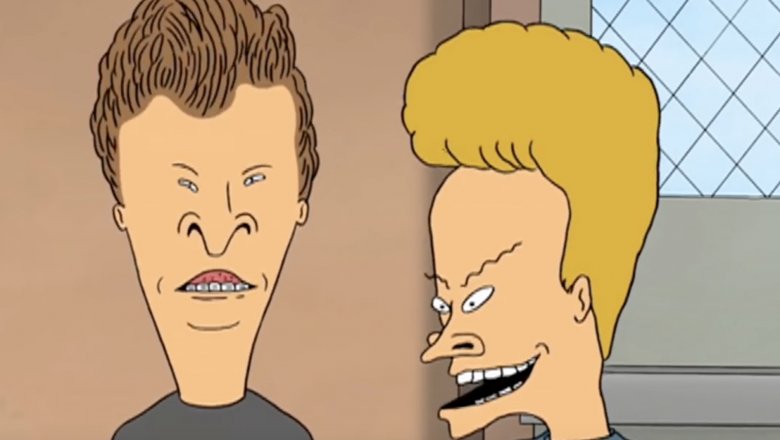 The 1990s were all about dark, edgy animation, and each successive show that hit television pushed the envelope further than the last. The dysfunctional family of The Simpsons gave way to the manic and gloriously repulsive Ren & Stimpy, which gave way to Beavis and Butt-Head, Mike Judge's portrait of two preposterously dumb and destructive teenagers in the Southwest. 
Beavis and Butt-Head were a couple of constantly snickering, id-driven, heavy metal-and-nachos-obsessed dumb-dumbs who took nothing in life seriously, and they spent much of their time watching music videos (and making fun of most of them). The series became a cultural phenomenon, running on MTV from 1993 to 1997, leading to the big-screen movie Beavis and Butt-Head Do America, and not to mention millions of bad impressions of the less-than-dynamic duo.
Kids and teens probably shouldn't have been watching the adult-oriented antics of Beavis and Butt-Head, but they did anyway, because they were hilarious. If they did, they should re-watch the series as adults so they can catch all the things they missed the first time around.