The Unexpected Action Thriller That's Crushing It On Netflix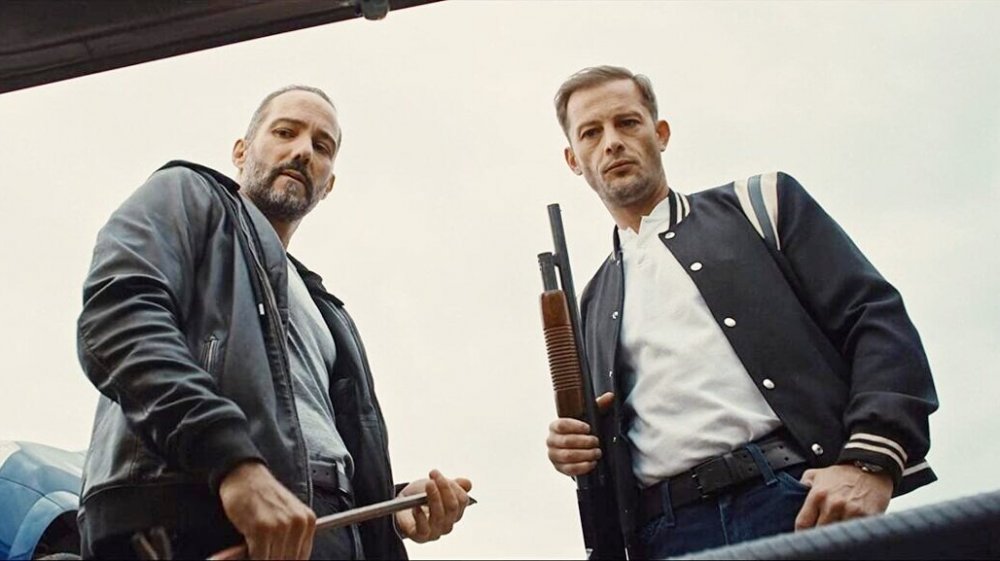 Netflix
If you're in the mood for a high-octane actioner with lots of fast cars and flying fists, a movie recently landed on Netflix that is très rapide et furieux. (That's French for "very fast and furious.")
The French-language Lost Bullet, the feature directorial debut of helmer Guillaume Pierret, has been rocking viewers' worlds since it debuted on the streamer on June 19. With its fast pacing and furious action sequences, Lost Bullet has been compared favorably to a certain American, Vin Diesel-led action franchise. Though most of the movie's cast will be quite unfamiliar to American audiences, it's made up of veterans of French cinema. Pierret's assured direction — coupled with dazzling chase and fight choreography — makes Lost Bullet an absolute corker on par with any action flick we've seen in American multiplexes in years. 
In the lead role of Lino is Alban Lenoir, whom sharp-eyed Americans might recognize from his minor role in 2008's Taken (which was actually an English-language French production). The supporting cast of Lost Bullet includes Nicolas Duvauchelle (who appeared in the cult French horror film Inside) as Areski, Ramzy Bedia (who has been a mainstay of French cinema for years under the mononym Ramzy) as Charas, Stéfi Celma (who has starred on four seasons of the Netflix comedy series Call My Agent) as Julia, and Rod Paradot (who made his debut in the award-winning drama Standing Tall opposite Catherine Deneuve) as Quentin.
What is Lost Bullet about?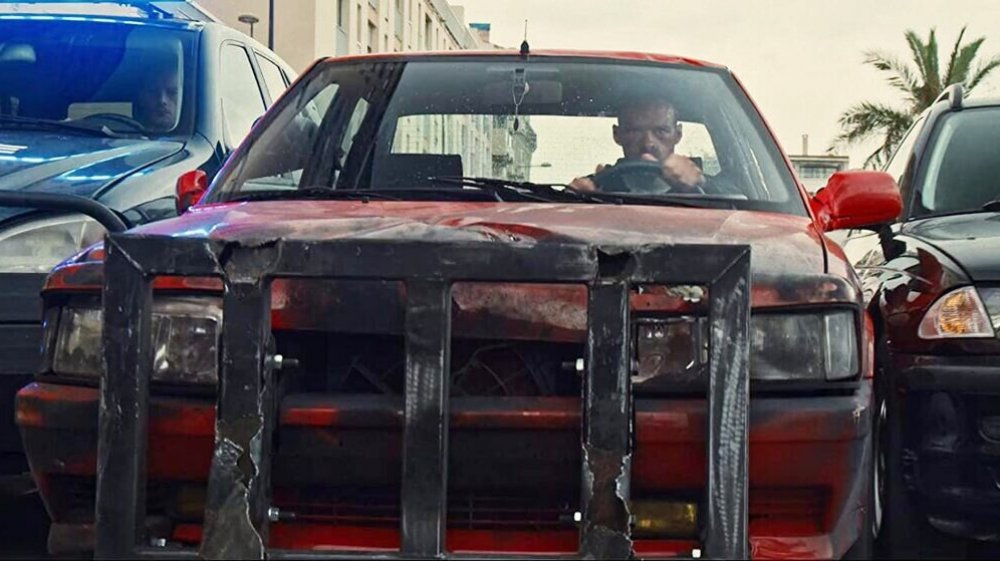 Netflix
A brilliant mechanic and unrepentant thief, Lino has been given leniency for his latest run-in with the law — an attempted jewelry store smash-and- grab in which a car was used for the "smash" part of the equation — in order to assist with souping up police cars along with his protégé, Quentin. He's introduced to a team of elite police officers — drivers skilled in the art of the high-speed chase — who will benefit from his work, but he runs into a minor problem: Following a random shooting in which the victim loses his life, Lino is accused of the murder. He knows there's only one thing that can clear his name: a bullet fired during the crime, which became lodged in a supercharged red Renault.
Lino has 24 hours to find the car containing the lost bullet, get it to the police, and prove his innocence. In doing so, of course, he runs afoul of the real perpetrators of the murder — but it turns out that Lino isn't just a skilled mechanic. He also happens to be pretty good with his fists and feet. Once he gets his hands on that Renault, he proves to be adept at the kind of aftermarket modifications one might expect to see in a Mad Max movie. 
The action here is light on gunfire and explosions, and heavy on adrenaline-pumping fisticuffs and nerve-jangling car chases. It's kind of like your typical American actioner with all of the fat neatly trimmed away — and that's a very good thing.
What are the critics saying about Lost Bullet?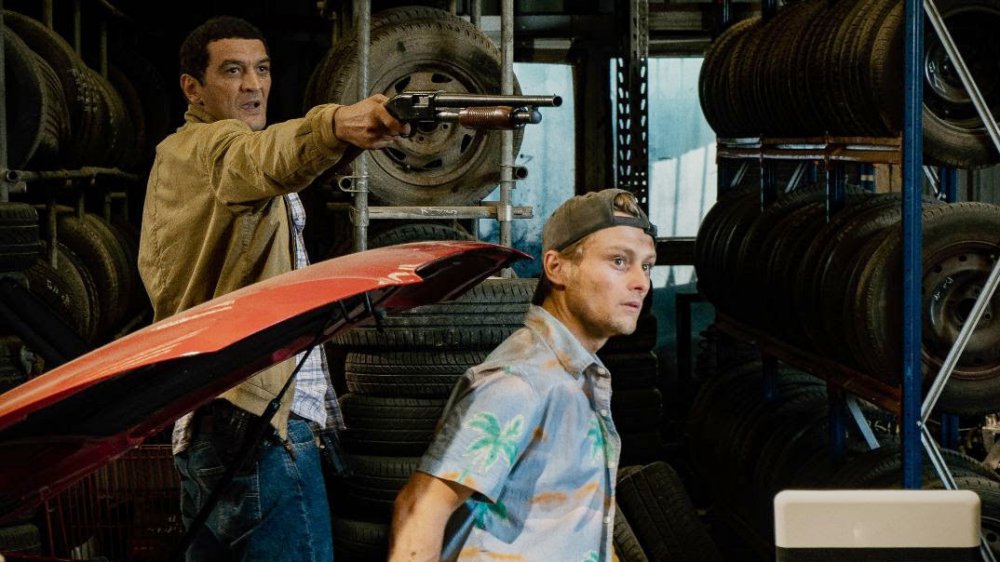 Netflix
Lost Bullet is in no way an art film. It aspires to quicken your pulse and blow your hair back, and it does these things masterfully. Even those who are averse to subtitled films will find the flick quite easy to follow; the plot, characterizations, and relationships between the characters are neat and straightforward — all the better to keep the focus tightly on the action.
Stateside reviews for Lost Bullet have been positive. Elisabeth Vincentelli of the New York Times called it "an impressively lean French thriller" that relies on expert choreography and editing rather than special effects for its thrills. "Whoever directs the next Jack Reacher movie would be well advised to study the set piece in which Lino kicks and punches his way out of a police station, and the final chase is straight out of Mad Max in its heart-pounding simplicity," she wrote. "The finale is open enough to suggest a sequel is feasible. It can't come quickly enough."
Sheena Scott of Forbes singled out those same sequences for praise, also making note of the fact that the filmmakers relied almost solely on practical stunt work rather than CGI, giving the action sequences a bristling physicality. "This is a movie that offers exactly what it says on the tin — an action movie that gives you exactly what you would expect it to," Scott wrote in her review of Lost Bullet. "There are car chases, corrupt cops, well-choreographed fights between one man and a dozen others, as well as a brutal one-on-one fight [...] This is a really well-made action movie with a clear, linear storyline."
Pretty much all we needed to know, though, we were told in the headline of the review Fred Topel of Showbiz Cheat Sheet penned: "The French and the Furious." 
Action fans, you have your assignment: Lost Bullet is available for streaming right now on Netflix.