Everything Coming To Netflix In July 2020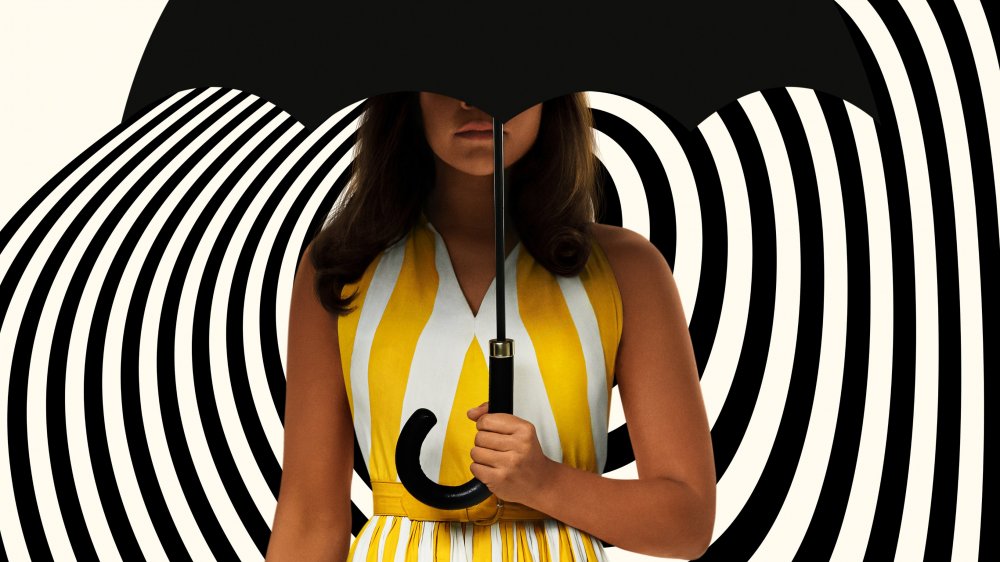 Netflix
Knowing what's new on Netflix has never felt more important than it is now, as the spring of hunkering down turns to summer. Streaming content seems like the only thing on which we can rely these days. The idea of running out of new movies or television shows is haunting, but fortunately, it hasn't happened yet. There's still plenty of new stuff coming to Netflix in July 2020, as evidenced by its recently announced content lineup. 
There's also a fair amount of old movies and television series joining the Netflix party in July 2020, continuing the service's tendency to remind you years later of that film or show you totally forgot you meant to watch when it first came out. While spending weekends indoors as the world maintains safety measures to ensure the health of the global population may sound dull as rocks (as advisable as it is), we're here to help you spice it up with something to take in at home when you finish watching Floor Is Lava and realize it isn't June any more. Here is everything coming to Netflix in July 2020.
Movies, feature-length documentaries, and comedy specials coming to Netflix in July 2020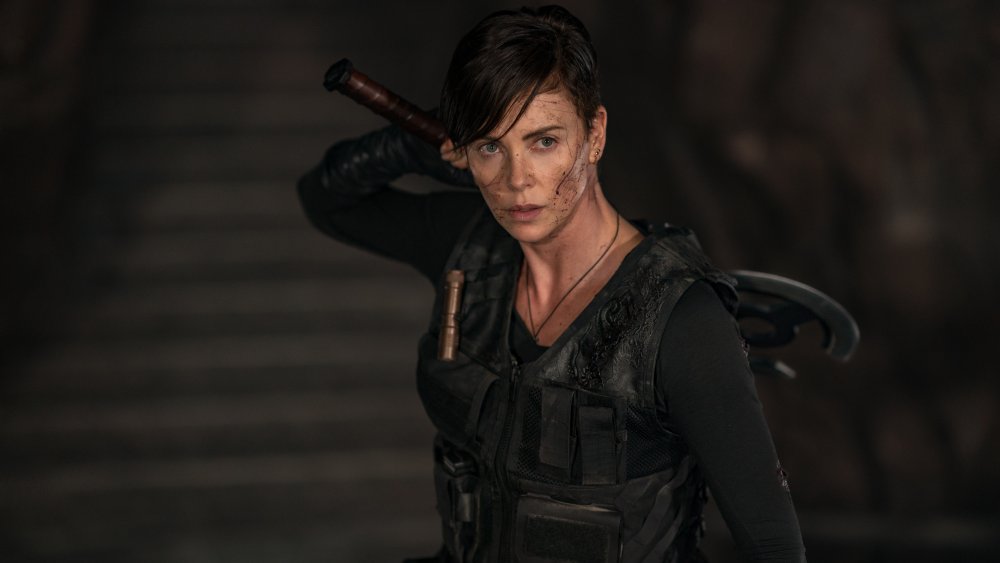 Aimee Spinks/Netflix
If you find yourself swapping movie theater recliners for your trusty couch this July, don't fret about your lack of choices. Film-wise, Netflix has some old favorites and brand-new blockbusters coming for you. 
At the start of the month, Zack Snyder fans will rejoice to see Sucker Punch drop on Netflix. If that's not your speed, you can ship up to Boston and make a double feature out of Patriot's Day and The Town. If you loved Winston and Aly on New Girl, you're in luck: Nasim Pedrad and Lamorne Morris are reuniting in Desperados, a film about a woman who flies to Mexico to delete an email. "How and why?" you ask? Well, with the talent involved, we can't wait to see how that premise plays out.
On July 7, we're getting the 2010 James L. Brooks softball-themed comedy How Do You Know, which stars Reese Witherspoon, Paul Rudd, Owen Wilson, and Jack Nicholson. Then, near the middle of July 2020, Charlize Theron will give major Furiosa vibes in Netflix's original film The Old Guard, a superhero flick based on Greg Rucka and Leandro Fernandez's acclaimed comic book series of the same name. Gina Prince-Bythewood (Love & Basketball) directs The Old Guard, which also stars KiKi Layne (If Beale Street Could Talk), Matthias Schoenaerts (Red Sparrow), Marwan Kenzari (Aladdin), Luca Marinelli (Trust), and Chiwetel Ejiofor (12 Years a Slave).
Then, on July 31, Netflix is premiering The Kissing Booth 2, because apparently sequels to teen romcoms is a regular thing that happens now. 
Here's every movie — plus documentary and comedy specials — coming to Netflix in July 2020, organized by date:
July 1
#AnneFrank – Parallel Stories
A Bridge Too Far
A Thousand Words
A Walk to Remember
Airplane!
Ali
Batman: Mask of the Phantasm
Charlotte's Web
Clash of the Titans (1981)
Cloud Atlas
David Foster: Off the Record
Definitely, Maybe
Delta Farce
Donnie Brasco
Double Jeopardy
Fiddler on the Roof
Frida
I Now Pronounce You Chuck and Larry
Killing Hasselhoff
Lemony Snicket's A Series of Unfortunate Events
Mean Streets
Million Dollar Baby
Paranormal Activity
Patriots Day
Poltergeist
Quest for Camelot
Red Riding Hood (2011)
Schindler's List
Sleepless in Seattle
Sleepy Hollow
Spaceballs
Splice
Stand and Deliver
Stardust
Starsky & Hutch
Sucker Punch
Swordfish
The Art of War
The Devil's Advocate
The F**k-It List
The Firm
The Karate Kid
The Karate Kid Part II
The Karate Kid Part III
The Naked Gun: From the Files of Police Squad!
The Town
The Witches
This Christmas
Total Recall (1990)
Trotro
Winchester
July 2
Thiago Ventura: POKAS (Comedy Special)
July 3
Desperados
July 5

ONLY
July 6

A Kid from Coney Island
July 7
Dr. Seuss' The Lorax
July 8
The Long Dumb Road
Mucho Mucho Amor: The Legend of Walter Mercado
Was It Love?
July 10
The Claudia Kishi Club
The Old Guard
July 14

The Business of Drugs
On est ensemble (We Are One)
Urzila Carlson: Overqualified Loser (Comedy Special)
July 15
Dark Desire
Gli Infedeli (The Players)
July 16
Fatal Affair
MILF
Pride & Prejudice (2005)
July 17
Funan
July 18
The Notebook
July 21

Ip Man 4: The Finale
Jack Whitehall: I'm Only Joking (Comedy Special)
July 22
61
Spotlight
July 23
The Larva Island Movie
July 24

Animal Crackers
Dragons: Rescue Riders: Secrets of the Songwing
The Kissing Booth 2
Ofrenda a la tormenta
July 26

Banana Split

July 29
The Hater

July 30
Pirates Who Don't Do Anything: A VeggieTales Movie

July 31
Latte and the Magic Waterstone
Seriously Single
The Speed Cubers
TV shows coming to Netflix in July 2020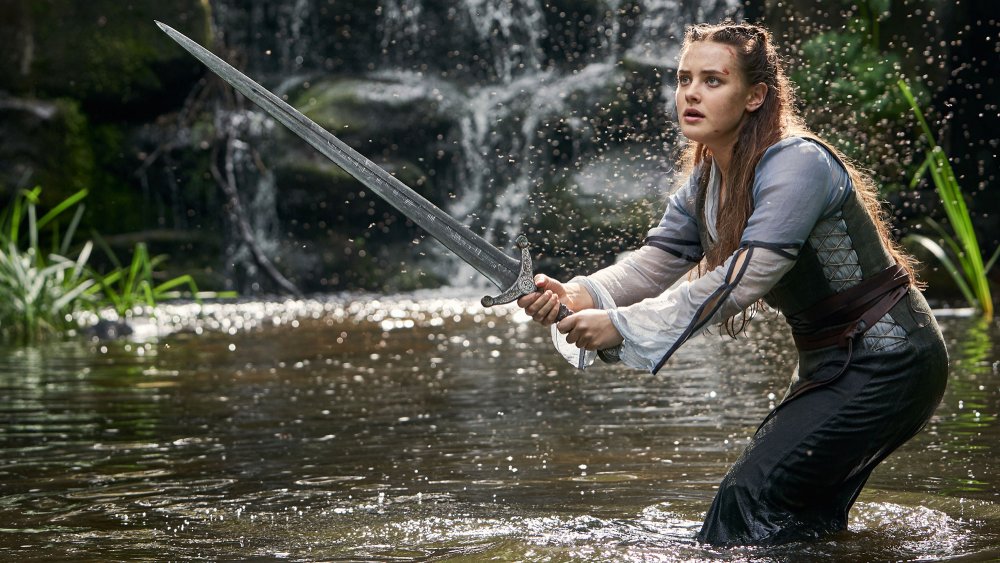 Robert Viglasky/Netflix
Compared to the offerings of other months, summer TV just hits differently. You're a little less busy and a little more willing to go all-in on a story. Therefore, the fresh new series and new seasons of established shows coming to Netflix in July 2020 are arriving at the perfect time. In fact, those who are bummed about missing out on superhero movies at the cineplex will be pleased to know that a lot of more obscure comic — and comic-adjacent — adaptations have found their way to Netflix. 
Two of the most anticipated additions to the streaming service in July 2020 are the second season of the superhero drama The Umbrella Academy, arriving at the end of the month, and ESPN's limited Michael Jordan docu-series The Last Dance. 
Speaking of Jordan and '90s nostalgia, there's also a reboot of The Baby-Sitters Club coming to Netflix on July 3. A day earlier, on July 2, the Netflix original series Warrior Nun, about a girl who uses her new superpowers to hunt demons, will satisfy your action needs. On July 17, Arthurian mythology gets a feminist remix with Cursed, based on the novel written by Thomas Wheeler and illustrated by famous graphic novel artist Frank Miller. 
There are also a lot of foreign series coming to Netflix in July — including an Australian series called Stateless, the Brazilian show O Crush Perfeito, a German comedy entitled How To Sell Drugs Online (Fast). 
These are all the series hitting Netflix in July 2020:
July 1
A Touch of Green: Season 1
Abby Hatcher: Season 1
Chico Bon Bon: Monkey with a Tool Belt: Season 2
Cleo & Cuquin: Season 2
Deadwind: Season 2
Kingdom: Seasons 1-3
Say I Do
Unsolved Mysteries
July 2
Warrior Nun
July 3
The Baby-Sitters Club
Cable Girls: Final Season: Part 2
JU-ON: Origins
Southern Survival
July 8
Stateless
Yu-Gi-Oh!: Season 1
July 9
Japan Sinks: 2020 
The Protector: Season 4

July 10
Down to Earth with Zac Efron
The Epic Tales of Captain Underpants in Space
Hello Ninja: Season 3
O Crush Perfeito (Dating Around: Brazil)
The Twelve
July 15
Dark Desire
Skin Decision: Before and After
Sunny Bunnies: Season 1-2
July 16
Indian Matchmaking
July 17
Boca a Boca (Kissing Game)
Cursed
July 18
Gigantosaurus: Season 1
July 19
The Last Dance 

July 20

Ashley Garcia: Genius in Love: Part 1
July 21
How to Sell Drugs Online (Fast): Season 2
Street Food: Latin America
July 22

Love on the Spectrum
Norsemen: Season 3
Signs
July 24
¡A cantar! (Sing On! Spain)
In the Dark: Season 2
July 26
Shameless (U.S.): Season 10
July 28
Jeopardy!: Collection 6
Last Chance U: Laney
July 29
Inside the World's Toughest Prisons: Season 4
July 30
Transformers: War For Cybertron Trilogy
July 31
Get Even
Sugar Rush: Extra Sweet
The Umbrella Academy: Season 2
Vis a vis: El Oasis (Locked Up)