Anna Kendrick Reveals Her Horror Stories From Filming Twilight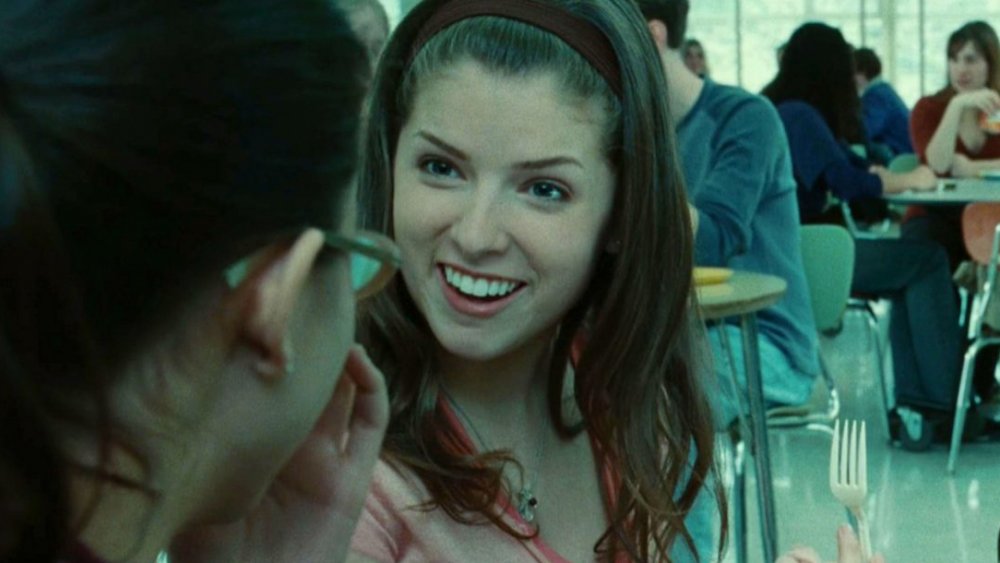 One of the stars of the Twilight franchise has a pretty dark outlook on her experiences during filming.
Anna Kendrick, who played the small supporting role of Jessica Stanley — a high school classmate and friend of protagonist Bella Swan (Kristen Stewart) — recently filmed a career breakdown video for Vanity Fair's YouTube channel and admitted that she had a "miserable" time filming Twilight. Kendrick didn't spend much time on screen during the Twilight saga, which was based on the equally popular series of supernatural teen romance novels by Stephenie Meyer. Apparently, however, the experience still wasn't particularly positive.
According to Kendrick, the "cold and miserable" weather was a big factor, which makes sense considering that the Twilight series was filmed in the rainy Northwest city of Portland, Oregon. As Kendrick put it, "I just remember my Converse being completely soaked through and feeling like, 'You know, this is a really great group of people and I'm sure that we would be friends at a different time, but I want to murder everyone.'"
She does, however, have a positive spin on the experience, saying, "Although it was also kind of bonding. There was something about it– like you go through some trauma event. Like you imagine people who survive a hostage situation, and you're kind of bonded for life."
Anna Kendrick didn't ever think she'd get involved in Twilight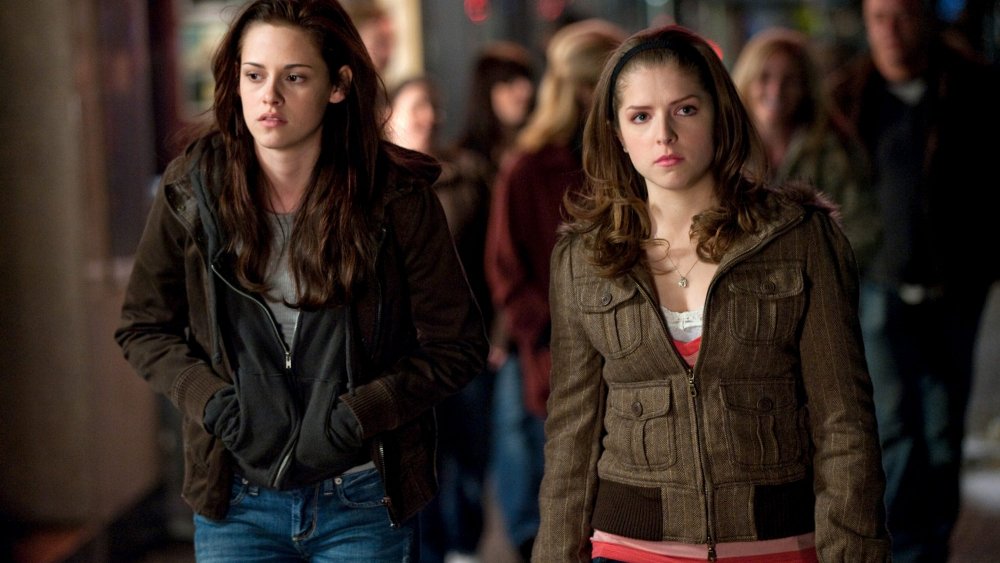 Summit Entertainment
In the video, in which Kendrick details performances from her debut in the cult-classic film Camp to her starring role in the Pitch Perfect films, she remembers how she got into the Twilight saga in the first place, and what her experience was like on all four films.
Apparently, getting the role at all surprised Kendrick. As she remembers, "I auditioned for Twilight because Catherine Hardwick had seen me in a film at Sundance called Rocket Science, and asked me to come in an audition. I really thought it was such a blow-off audition, I just thought, like, I'll do as well as I can so the casting director thinks of me for other stuff. I actually saw my friend Mae Whitman [Arrested Development, Good Girls] at that audition, and we were both like, 'what are we doing here? We're obviously not going to be this mean girl character.' Yeah, I got that job, which was truly such a shock."
When it came to the second movie, Kendrick's memories were slightly fonder, and luckily, the project didn't prevent her from working on buzzier prestige projects like Up in the Air, which earned her an Academy Award nomination. "The second movie, for whatever reason, the weather wasn't quite as intense, and that's sort of where we all got to know each other a little bit better," she says. "I was shooting Up in the Air by the time we were making that second movie, so they rearranged a lot of scheduling stuff, 'cause, it would have been a real d*** move, but legally, they had the right to stop me from doing Up in the Air, so shout out to those guys."
Anna Kendrick's memories of Twilight are mixed at best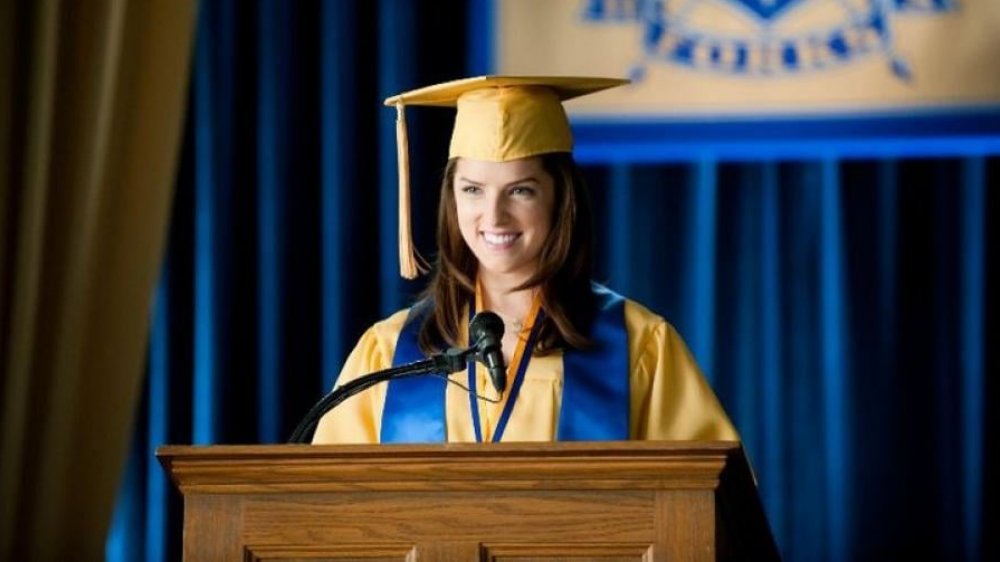 Summit Entertainment
Kendrick's Twilight memories are a pretty mixed bag, and especially became so as the franchise increased her role on the heels of her Oscar nomination. Discussing the third film, Eclipse, Kendrick says, "They all start to blend into one at some point because my whole job was to go, like, this family of very pale people who we never see eating, they're really weird, right?
In fact, Kendrick has some trouble remembering what she even did in the third film, wondering, "Anyway, what did I do in the third movie? Oh, I did the graduation speech in the third movie! That's right! And I remember thinking, like, why did they make my character the valedictorian? She's very obviously not a good student, but they just wanted me to have something to do. Because it was a speech, I just did what was scripted, and I swear, that scene, people are like, 'You know, that speech that you give in that third movie, it's really sweet, it's really moving,' and I swear to god, I'm like, the thing that is happening is you're looking at Kristen Stewart's reaction to this speech, and that is the thing that is moving you." Kendrick was also briefly featured in the fourth movie, during the shooting of which bad weather struck again, leaving the cast in "half frozen mud."  As she succinctly puts it, though, "it was just a wedding scene where I was like, 'these people are so weird!'"
Kendrick has become one of Hollywood's most popular young stars since her time in the Twilight franchise, and apparently, it's pretty firmly in her rearview mirror compared to projects like Pitch Perfect, A Simple Favor, or the Trolls films. You can stream Kendrick's newest project, Love Life, on HBO Max now.