Why Kristen From Evil Looks So Familiar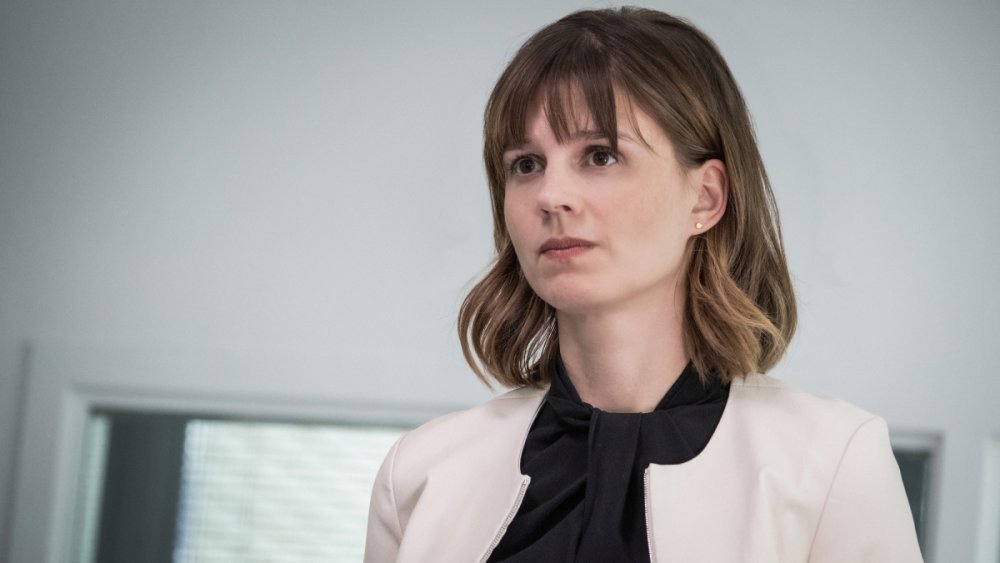 Jeff Neumann/CBS
The actress who plays Kristen on Evil may not be Luke Cage (Evil star Mike Colter), but you've definitely seen her in something before. Here's how you know Katja Herbers from Evil outside of the paranormal CBS procedural.
Before playing a tough forensic psychologist and single mother investigating demonic behavior on Evil, Herbers appeared in several popular shows with avid fanbases in guest-star and recurring roles. Basically, if you like prestige TV, you likely recognize her face.
Her acting career, however, actually began outside of Hollywood. Herbers is a Dutch actress who started by doing film, television, and theater in the Netherlands — everything from romantic comedies like Mannenharten (and its sequel, because everyone loves a romcom sequel) to a TV drama called De uitverkorene and a series called Divorce. Her stage career includes plays by Chekhov, Marlowe, and Austrian playwright Arthur Schnitzler. It wasn't until 2014 that Herbers really made the transition to American television, but she did it in the biggest possible way. 
Katja Herbers dueled the Man in Black as Grace on Westworld
HBO
American audiences most likely recognize Herbers from Westworld, as she plays Emily Grace, The Man in Black's daughter, in the last two seasons of the HBO series. Emily first appeared as a carefree guest at Park 6, fought a friggin' robot tiger, and then got caught up in her father's obsessive quest ... which ultimately led to her death at his hands. In season 3, Herbers returned as a vision of Emily that haunted her father, much like the demons on Evil haunt Kristen. 
There may actually have been a Westworld Easter Egg in Herbers' new show. In the pilot episode of Evil, Kristen reads a passage from William Goldman's The Princess Bride that features a character called "The Man in Black" to her daughters before bed.  Fans of the book or (more likely) the film adaptation know that the Man in Black is the romantic hero, not the villain like Westworld's William. Still, could it have been a subtle nod to the HBO sci-fi series?
All the other places you've seen Katja Herbers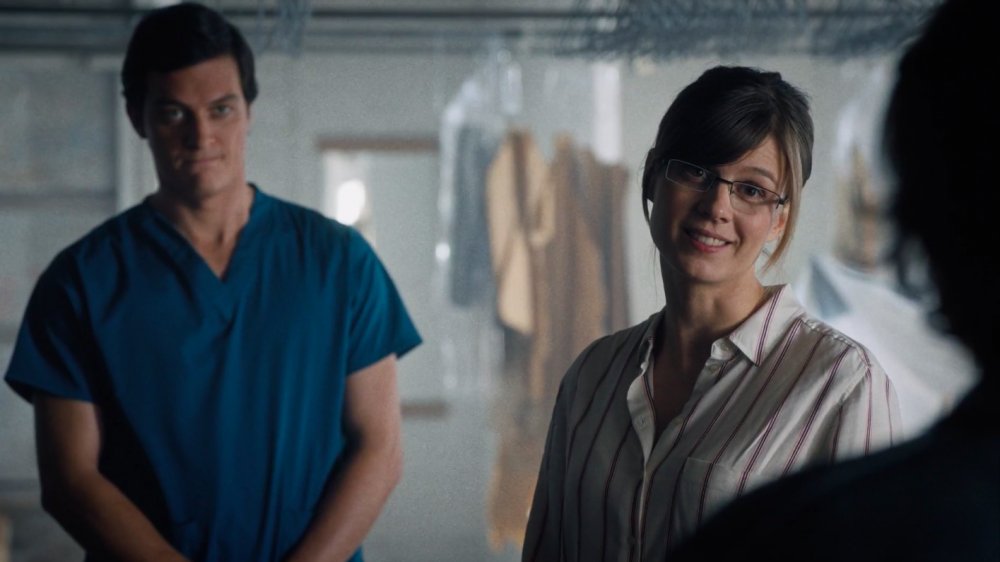 HBO
Herbers played Dr. Eden on the final season of The Leftovers, one of the physicists who claims she can send Nora to the place where the Departed were taken. She played Helen Prin, one of the only female scientists on the Manhattan Project team, on Manhattan. She was on The Americans playing Evi Sneijde, who shared a cell with Nina (Annet Mahendru) in a Soviet prison. We weren't kidding when we said her credits were prestigious; these are some seriously good shows! She also had a recurring role on a Discovery Channel series about the Unabomber called Manhunt, which starred Paul Bettany and Sam Worthington. 
Coming up next for the actress is a return to her Dutch roots. You'll see her in the film Rotterdam, I Love You, a series of vignettes set in the Dutch city that is the next entry in the "City Of Love" series, which includes Paris je t'aime, New York, I Love You, and others set in Rio, Shanghai, and Berlin. Plus, according to The Hollywood Reporter, a second season of Evil is coming ... so there's that to look forward to as well!