The Leftovers Series Finale Will Leave 'No Dangling Threads'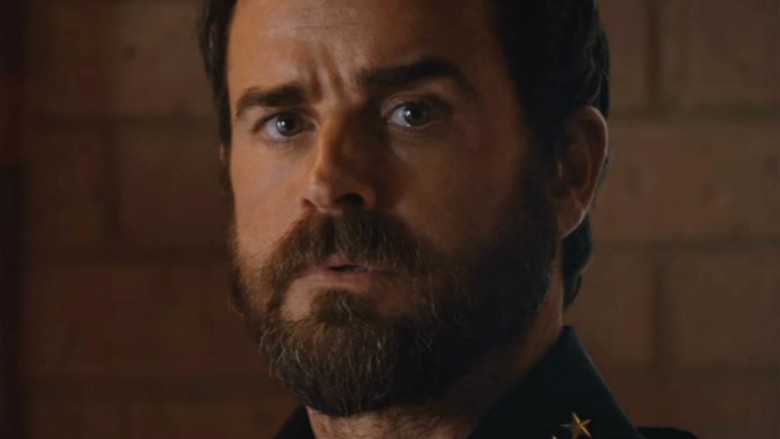 Damon Lindelof must have learned from that semi-ambiguous Lost ending.
The showrunner and co-creator of HBO's The Leftovers told Variety that this season's series finale will bring a definitive end to the plot. Although he didn't mention his former ABC series, he did say that all questions will be answered, which is something you can't really say about the finale of Lost.
"This is it," Lindelof said. "We left no dangling threads, no 'to be continued,' no spinoff possibilities. We made pretty sure that this was going to be the last season of the show. The audience deserves as satisfying an ending as we can give them. I don't think anyone wants to see a question mark at the end of this."
In the third season of The Leftovers, the Garvey family will travel to Australia when it's predicted that the world will come to an end seven years after 2 percent of the world's population inexplicably vanished.
Co-creator Tom Perrotta, who wrote the novel the show is based on, said the location change has important significance for the characters. "Moving to Australia really heightened the sense of spiritual searching," he said. "Our characters are really going to the end of the world to see if they can find some peace."
Perotta also revealed that the premise of The Leftovers could apply to any traumatic event, and he said that includes the 2016 presidential election. "When I started the book in 2009, I was thinking very specifically in my own mind about 9/11, but also the financial crisis," he said. "9/11 divided the world into 'before and after,' and I feel that this election did the same. Depending on where you lived, the days in November felt a little 'Leftovers-y'; people were shocked and there was kind of a collective mood of grief. Some people haven't emerged from that and some people are like, 'What now?' That's part of what The Leftovers is about. People responding to a selective trauma, but in different ways and timetables."
The season premiere will air on HBO on April 16. In case you missed it, check out the foreboding trailer.