The untold truth of Mysterio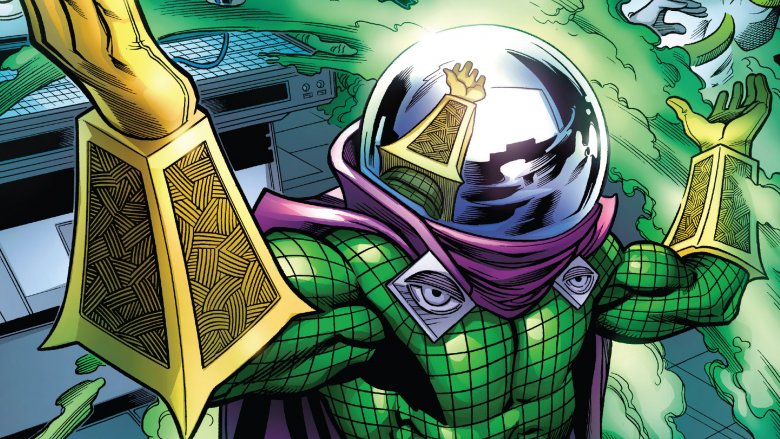 Out of all Spider-Man's arch-nemeses, none are quite as weird and mysterious as Mysterio, the master of illusions. WIth his dome helmet, purple cloak, and fishnet-covered green bodysuit, he's an instantly recognizable supervillain. But just because you can recognize him on sight doesn't mean you know everything there is to know about the arachnid-hating trickster who's been one of Marvel's most tenacious villains.
Fittingly for a supervillain that uses tricks, illusions, ridiculous technology, and hallucinogenic gas, there are a lot of strange stories and little-known facts about Mysterio — not to mention all the times that Mysterio himself turned out to be an android, another person under the mask, or an illusion himself. From his role as one of Spider-Man's very first villains to helping to loosely inspire the plot of 2018's major motion picture Into the Spider-Verse, read on to learn about Spider-Man's strangest arch-enemy.