The Real Reason Teen Wolf Ended After Season 6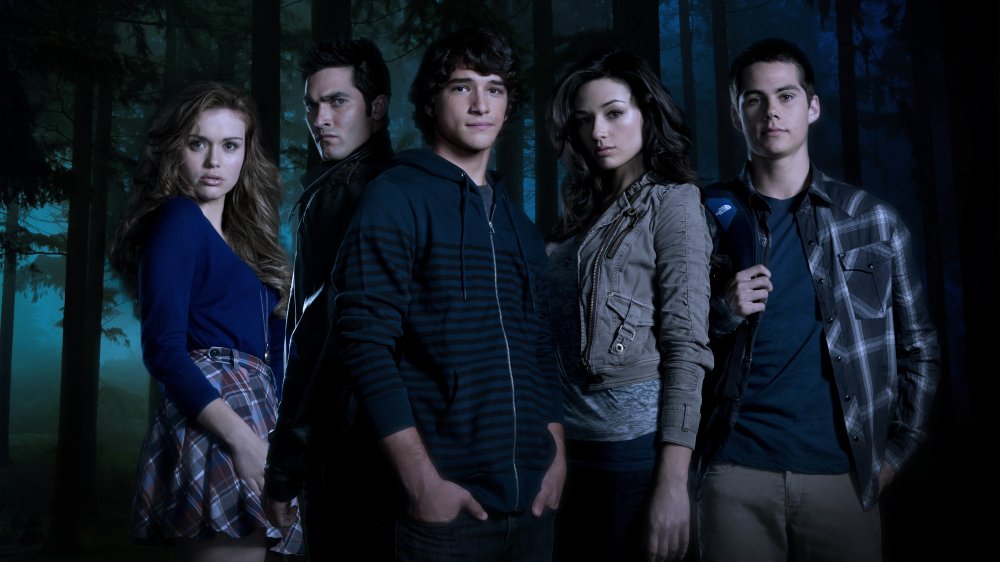 MTV
When Teen Wolf showrunner Jeff Davis announced at a San Diego Comic-Con panel that the show's sixth season would be its last, fans took it hard. 
The modern reimagining of the 1985 movie starring Michael J. Fox was one of MTV's first significant forays into scripted content, and it quickly became a massive hit. Premiering after the 2011 MTV Movie Awards, Teen Wolf was a darker and edgier take on its more comedic predecessor — brimming with romance, horror elements, and biting werewolf mythology. Among its fresh-faced cast was Tyler Posey, who played the series lead, Scott McCall. An unpopular and largely unremarkable high school student living in the fictional California town of Beacon Hills, Scott is bitten by a werewolf the night before his sophomore year. Now himself a werewolf with heightened abilities and senses, Scott — along with both his friends and enemies — soon discovers that Beacon Hills is full of supernatural activity just waiting to threaten their ordinary lives. 
When it debuted, the series ensemble featured talents like Dylan O'Brien (The Maze Runner), Tyler Hoechlin (Superman and Lois, Supergirl), Crystal Reed (Swamp Thing, Gotham), Holland Roden (Escape Room 2, Channel Zero), and Colton Haynes (Arrow, American Horror Story). As stars of one of MTV's highest critically rated shows, each member of the Teen Wolf cast began amassing a large, dedicated following that helped keep the series' viewership — which Davis claimed to be around 8 million people on digital platforms — up. The series also managed to earn several accolades, including three Saturn Awards and 13 Teen Choice Awards.
But if MTV's spin on the coming-of-age genre classic was doing so well, why did the network end up canceling it? It appears to have been a victim of deteriorating ratings and a shift in focus for MTV's programming slate. 
MTV was heading in an unscripted direction without Teen Wolf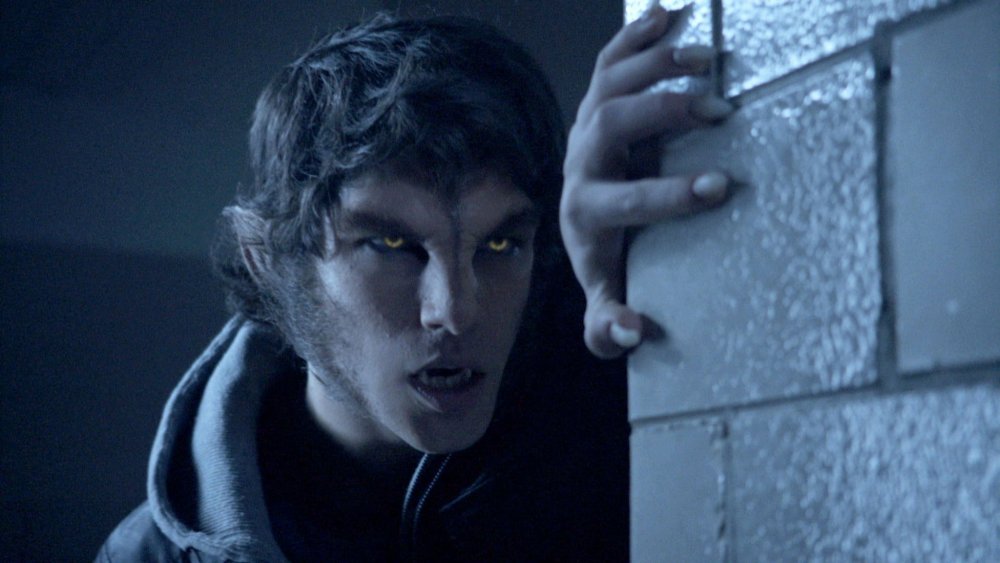 MTV
At the time of the show's cancellation, MTV was undergoing a major makeover as ratings declined, and the Viacom-owned network struggled to keep ad-revenue up. While scripted series like Awkward, Scream, and Teen Wolf built their followings and got love from critics, the cabler, on the whole, struggled to launch scripted dramas and comedies that could last longer than a season or two. In 2016, the same year Teen Wolf aired its two-part 20-episode fifth season, Chris McCarthy was hired as the new president of ViacomCBS Domestic Media Networks (formerly known as MTV Networks). Tasked with revamping the network's slate of shows and bringing MTV's brand back into the cultural zeitgeist, McCarthy brainstormed ways to make MTV relevant again (via Adweek). 
The expansion of the Teen Wolf universe was part of this transformation effort. If the series that served as the network's beating heart — after it did away with the music programming that made it famous — was going to be laid to rest, MTV was going to try to milk it for as much as possible. In 2017, before the final season of Teen Wolf had aired, news broke that McCarthy and Davis were considering launching a companion serialized podcast. Both also raised the possibility of rebooting Teen Wolf for an anthology series that would keep the franchise alive through a revolving character door and new locations. Teen Wolf appeared to be following in the footsteps of its fellow MTV show Scream after it was announced the TV spin for that iconic horror franchise would also be getting the anthology treatment for its third season. 
"The beauty of the evolution of media is you can see the series going on through a series of podcasts and then see a resurrection of a new class in a couple years," McCarthy told The Hollywood Reporter in July 2017.
Cast departures and ratings dives helped seal Teen Wolf's cancellation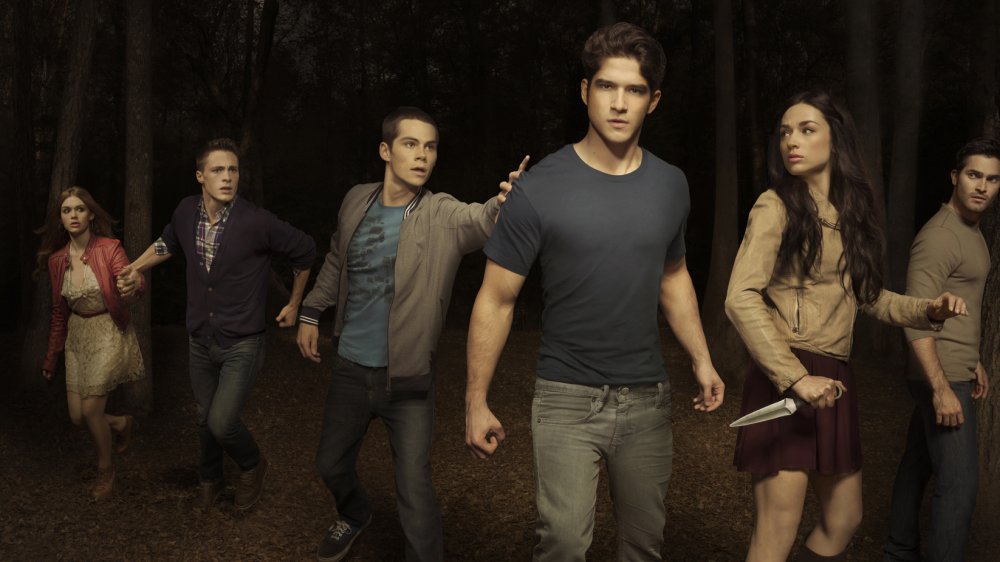 MTV
In the end, the Teen Wolf podcast never materialized, and McCarthy — who previously stated that he wanted to bring MTV back to its music and unscripted series roots — seemingly passed on doing any Teen Wolf anthology. MTV was going in a different direction, and Teen Wolf was simply not part of that vision. 
But it could also be said that the series was coming to a natural conclusion. While the season finale left the door open for Scott and others from Beacon Hills to return, both the ratings and much of the original cast had long departed. Fan-favorite Stiles actor Dylan O'Brien only appeared on two episodes of the final season due to Maze Runner scheduling conflicts. Tyler Hoechlin, who played Scott's former enemy and alpha wolf Derek Hale, had already left before season 5 to pursue movies (via Buzzfeed). Colton Haynes — the actor behind Scott's schoolyard-enemy-turned-deadly-reptilian-creature, Jackson Whittemore — had left after season 2 and returned in a guest role for season 6 after appearing on the CW's Arrow. Crystal Reed, the actress behind Scott's first love interest and werewolf hunter Allison Argent, hadn't appeared on the show since the end of season 3, when her character was killed off. While Teen Wolf had brought in a slew of new and equally entertaining characters, much of the original cast's chemistry and show magic dwindled over time.
It showed in the ratings. When Teen Wolf premiered in 2011, it was averaging almost 2 million viewers per episode. By season 6, it had dropped to just under half a million (via CarterMatt.com). The MTV series managed last-minute ratings high for its final episode, according to Deadline, but the return of a few departed stars in its last hour wasn't enough to save Teen Wolf from the TV graveyard.