Why This Year's San Diego Comic-Con Will Be Huge For Fans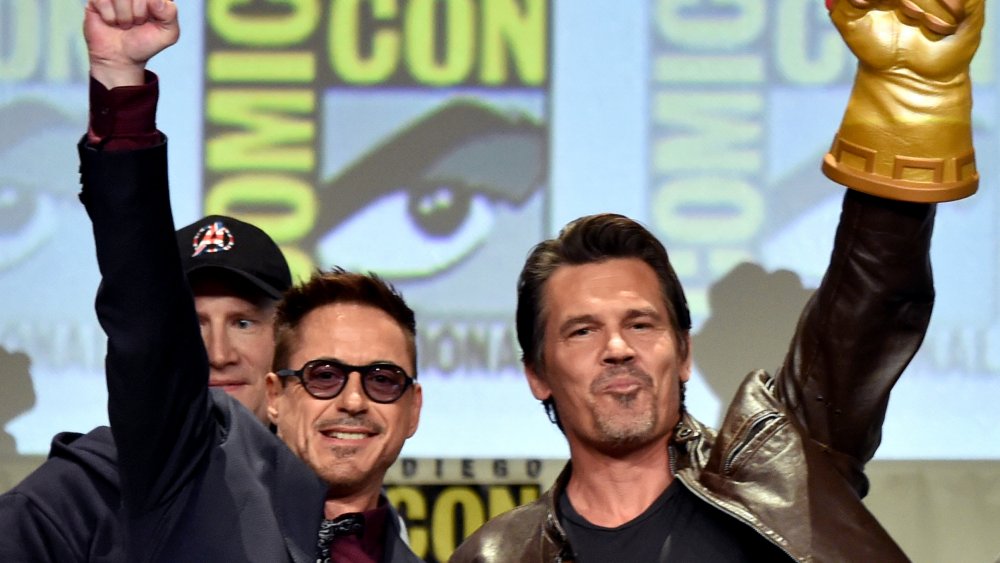 Kevin Winter/Getty Images
If you've ever waited in line for hours only to score less-than-fantastic seats to a highly anticipated exhibit at San Diego Comic-Con, the organizers of the 2020 convention have a message for you: not this year.
Due to ongoing concerns over the coronavirus pandemic, SDCC 2020 will be held entirely online. This is a bit of a double-edged sword. On the one hand, attendees won't get to experience the sensory overload of actually being physically present at Comic-Con, which traditionally features tons of amazing cosplay and in-person appearances by massive stars and industry insiders. On the other, there will be no traffic, no long lines, no limit to the number of exhibits you can attend, and no charge. That's right: The online version of SDCC, dubbed "San Diego Comic-Con@Home," will be free for anyone to attend (via Collider).
If you're one of those types who comes home from each year's convention with several armloads of exclusive, limited edition merch, organizers have you covered there, too. There will be an online Exhibit Hall, where all of that sweet one-of-a-kind stuff — not to mention exclusive promotions — will be available for anyone who cares to give it a browse. Other online activities are also promised, such as games and a "Masquerade," during which we assume that all of those who have been working on their awesome cosplay since they got home from last year's Con will get a chance to show off their stuff.
It's pretty amazing that the brains behind SDCC have found a way to make the first Con ever held during a global pandemic into one of the most inclusive such events in history. For the first time, the most popular panels to be held at Comic-Con's storied Hall H won't be limited to an audience of hundreds — instead, they could potentially be viewed by millions. San Diego Comic-Con 2020 is scheduled to take place from Wednesday, July 22 to Sunday, July 26.
How can I watch San Diego Comic-Con panels online?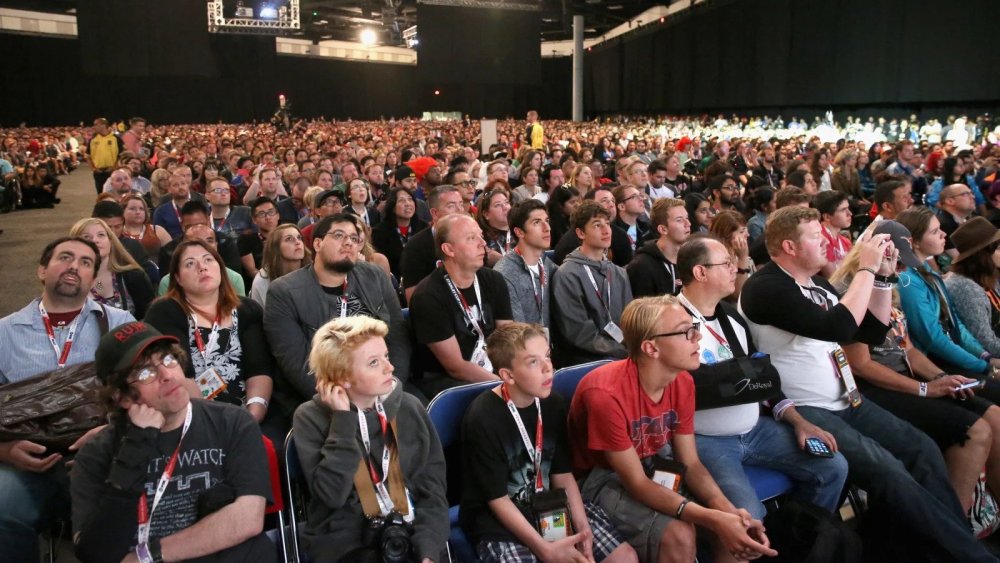 With about a month and a half to go until San Diego Comic-Con 2020, there are very few details as to the types of exhibits that fans can look forward to. Also, the exact means by which you'll be able to participate online — whether through YouTube livestreams, social media, a proprietary website, or some combination of those things — hasn't yet been announced. The event's organizers say that all of these details will be made public in a series of announcements over the next month or so.
Of course, we'll be reporting on those announcements the moment they're made — but if you really want to stay on top of things, there are a couple of resources for you. You can head over to Toucan, the official blog of Comic-Con and WonderCon, for all of the latest updates. On social media, you can also keep an eye on SDCC 2020's official hashtag, #ComicConAtHome.
Now that the plan for SDCC 2020 has been unveiled, though, we expect more announcements to start coming down the pike. Moving this year's convention online is a pretty brilliant plan, and in a statement, SDCC spokesperson David Glanzer acknowledged the uncertainty of the times while also alluding to the special place that SDCC holds in the hearts of pop culture aficionados around the world. "For the first time in our 50-year history, we are happy to welcome virtually anyone from around the globe," he said (via Collider). "Though stay-at-home conditions makes this a very difficult time, we see this as an opportunity to spread some joy and strengthen our sense of community."
Will the online version of Comic-Con still feature some big reveals?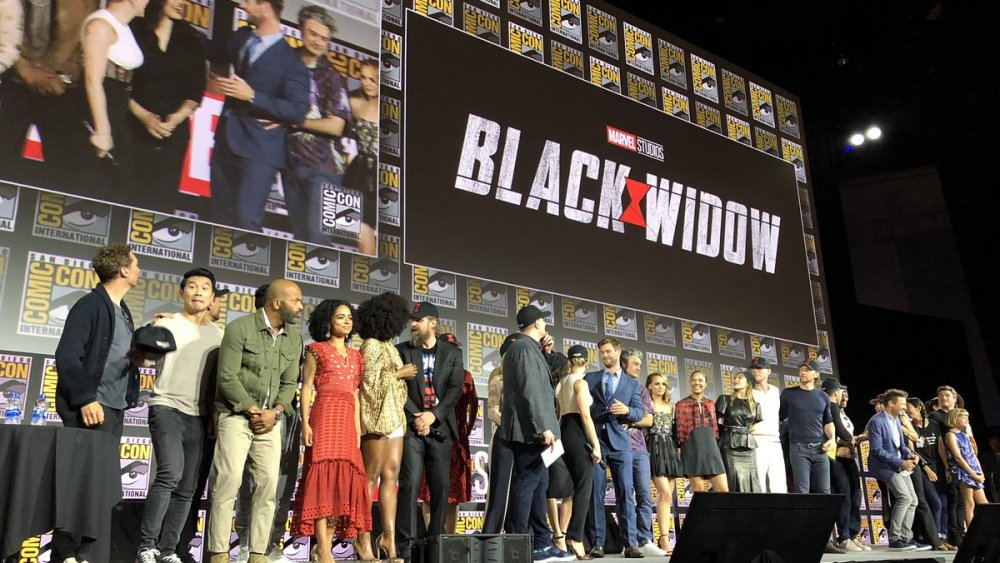 Since virtually every major film and television release has been postponed due to the same pandemic that prompted SDCC's move online, it's worth wondering if we'll be getting many of those big, splashy reveals that the Con has become known for. Just last year, for example, Marvel Studios unveiled its entire Phase 4 movie and TV slate — a slate that has since undergone some serious shuffling as theaters have been shuttered and ongoing productions shut down.
If it were a normal year, we'd be fervently hoping for some new info about Mighty Marvel's upcoming slate of Disney+ series. We'd also be debating whether we were going to perhaps see a trailer for Legendary's upcoming Godzilla vs. Kong, or perhaps even a first look at the long-awaited Snyder Cut of Justice League. While it's possible that any of those things could happen during the at-home convention, the monkey wrench that has been gumming up the gears of Hollywood for the past several months is certain to be a factor. Major exhibitors planning on showing up at SDCC this year may end up significantly modifying their presentations, or even ducking out altogether.
Obviously, we'll have a better idea of what to expect when some of those exhibitors actually start getting announced. We'll be keeping both ears to the ground, and you can count on us to beat down your virtual door with all the news worth reporting.