Will We Ever Get To See A Freaks And Geeks Revival?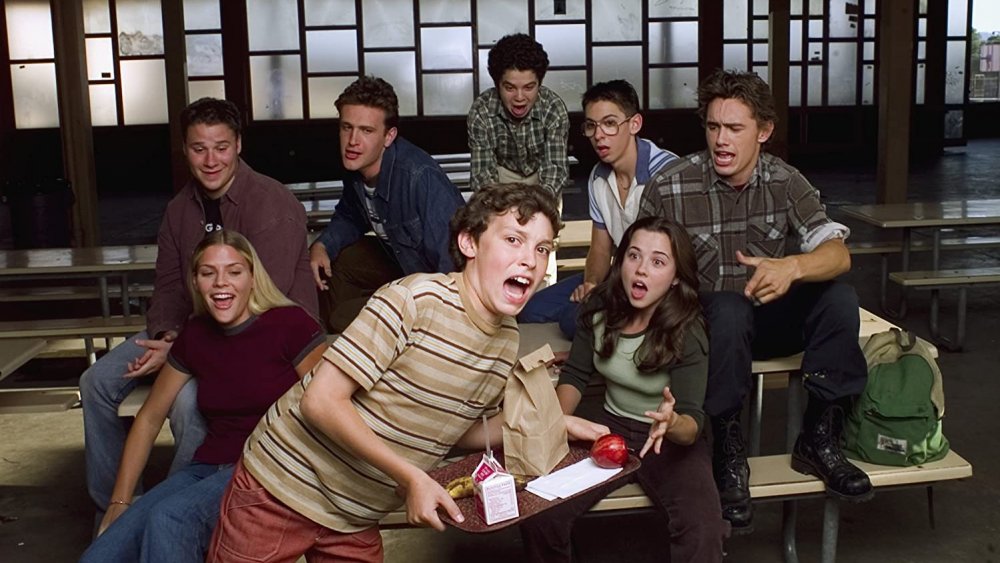 NBC/Getty Images
The window for a small screen Freaks and Geeks revival may be closing.
Believe it or not, it's been two full decades since NBC's beloved yet tragically short-lived cult dramedy Freaks and Geeks aired its heart-rending final episode. Even after so many years, die hard fans of the series continue to clamor for a little more time with the kids from McKinely High School. In case you've forgotten, the series (created by Paul Feig and produced by Judd Apatow) only aired 18 episodes before leaving the airwaves for good in the year 2000. It still helped launch the careers of current stars Seth Rogen, Linda Cardellini, Busy Phillips, James Franco, John Francis Daly, Martin Starr, and Jason Segel, and featured cameo appearances from the likes of Jason Schwartzman, Lizzy Caplan, Ben Foster, Shia LeBeouf, and Rashida Jones. 
Freaks and Geeks also proved one of the most torturously earnest portrayals of teen life to ever hit the small screen, which largely accounts for why so many continue to feel such fervent connection to its characters. Not surprisingly, the flames for a Freaks and Geeks reunion series tend to get stoked every couple of years or so when one of the series' stars fields a question about a potential revival. The latest star to spark some buzz is Linda Cardellini, who offered tempered enthusiasm about the prospect in an interview with Collider.
"I mean, if everybody was in it, sure. But it depends," she said. "People are in lots of different places in their lives, and I think, more than anything, it would have to be about the material."
That's obviously not a blindingly enthusiastic endorsement for a Freaks and Geeks reunion, but those words do leave open the possibility that Cardellini might be down to revisit her beloved character if the concept was up to snuff.
Despite demand, a Freaks and Geeks revival remains an unlikely event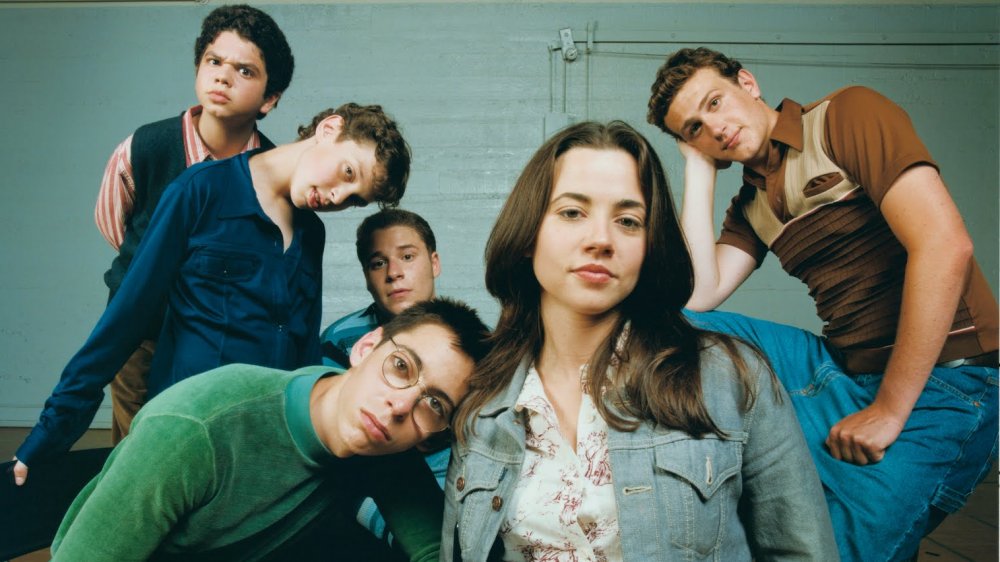 NBC
Muted enthusiasm aside, Cardellini (currently starring in the Netflix hit Dead to Me) went on to posit that the very idea of revisiting the characters from Freaks and Geeks so many years later may well undo the magic that's made the show resonate so deeply.
"I mean, forget whether or not any of us are willing to do it... I think everybody involved is smart enough to realize when something is very good," she said. "I think that it's hard because Freaks and Geeks was about a time where you're in between being an adult and a child, and how awkward that is and how painful that is... I think that there's an innocence and a fragility about that time in your life that I think might be harder to mine the same kind of comedy when they're older."
It seems, then, that the passage of time is ultimately keeping a Freaks and Geeks revival from happening, in terms of not just the cast but the themes of the show. In all honesty, it's hard to disagree with Cardellini's assessment that a modern return to Freaks and Geeks wouldn't feel anything like the show we fell in love with so many years ago. That again brings us back to the concept of the revival needing to be something truly special to work — a concept Judd Apatow backed up in a 2018 interview with Uproxx.
"I only think we would ever be interested in revisiting it because we had an idea that we thought was as strong as the original idea," he said. That idea has clearly not yet come to Apatow, or Freaks and Geeks mastermind Paul Feig. And as the clock continues to tick away, we can't help but feel each passing moment is another nail in the coffin of a Freaks and Geeks revival.