Why Maharajah From Murder Mystery Looks So Familiar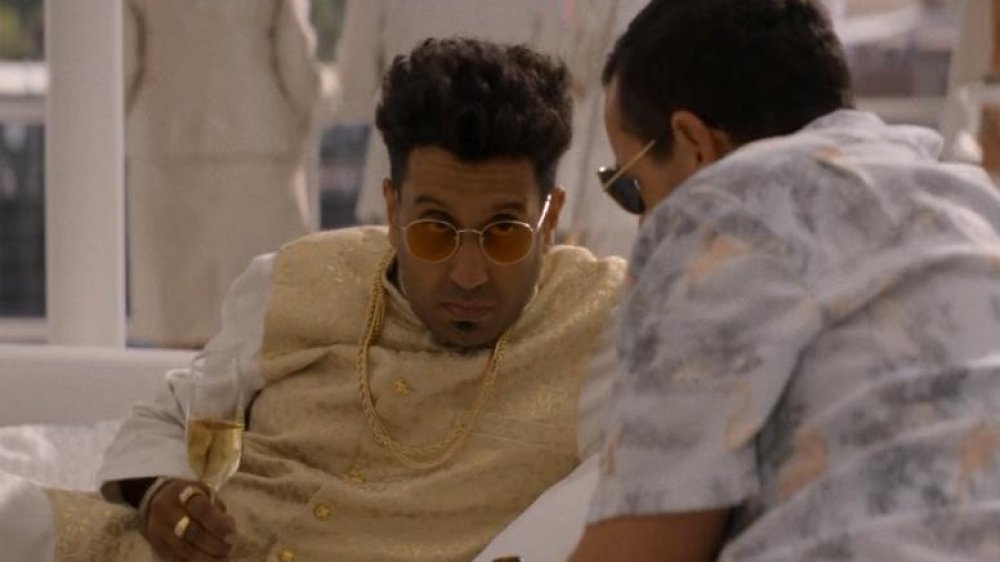 Netflix
In case you hadn't heard, Adam Sandler is officially becoming the low-brow king of Netflix. Even as Sandler's recent big screen career has proven dramatically hit (The Meyerowitz Stories, Uncut Gems) or miss (Pixels, The Cobbler), the actor's man-child schtick continues to score big among the streaming giant's viewership. In fact, Sandler is actually releasing more movies on Netflix these days than he is in theaters, and with a big production deal in place, it seems he'll continue to do just that moving forward.
Sandler's 2019 Netflix hit Murder Mystery saw him re-teaming with his Just Go With It co-star (and real-life pal) Jennifer Aniston, with the pair playing a married couple who find their European vacation interrupted when they become the prime suspects in the mysterious murder of an elderly billionaire. What follows is a Clue-like murder mystery (hence the film's title) that twists and turns in all the kooky ways one would expect from an Adam Sandler comedy. 
If there is one genuinely unexpected thing viewers will find in Murder Mystery, it's the complete absence of pretty much any of Adam Sandler's normal crew (i.e. David Spade, Rob Schneider, Steve Buscemi, Chris Rock, Nick Swardson, et al). In their stead, you'll instead find the faces of esteemed actors like Luke Evans, Terence Stamp, Danny Boon, and of course, Adeel Akhtar. 
That last name may not be all that familiar to you, but he was the actor who portrayed Maharaja in Murder Mystery. And yes, there's good reason his face probably looked very familiar. Here's why Maharaja from Murder Mystery looks so familiar.    
Adeel Akhtar made us laugh until we cried in Four Lions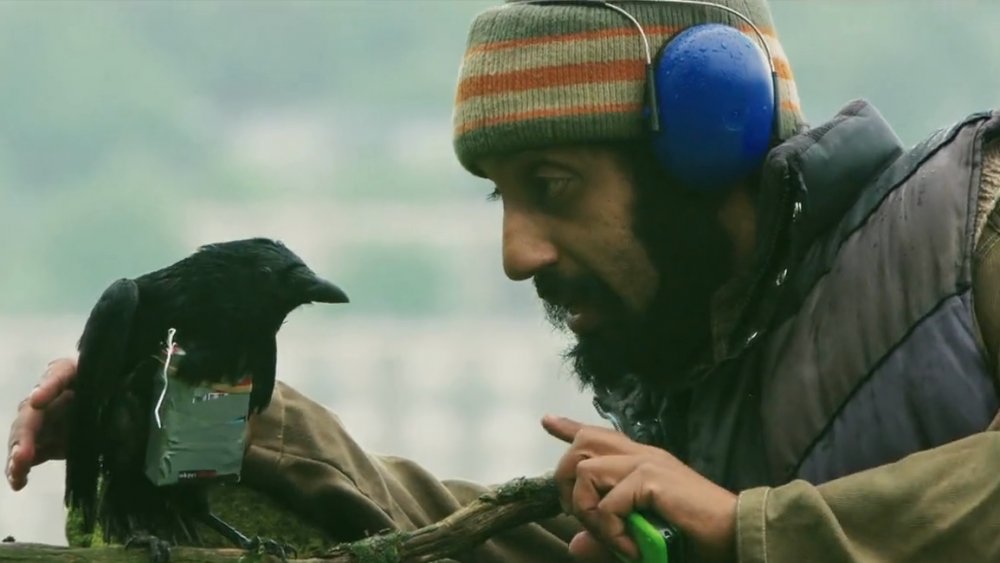 Film4
It's our sincerest hope that one of the reasons you recognized Adeel Akhtar in Murder Mystery is because you've actually seen Christopher Morris' masterfully pitch-black satire Four Lions. Naturally, we understand that may not be the case — Four Lions didn't make it much further than the art house circuit in its 2010 U.S. theatrical release, and has largely been forgotten by many in the ensuing years. 
There are a few reasons Four Lions never quite got the due it deserved when it was released a decade ago. Chief among them is the fact that it's essentially a comedy about four radicalized British Muslims who dream of the glory that comes from dying in a terrorist attack. You can see why some folks might have a few issues with the film just based on that synopsis. Believe us when we say that's more than little bit misleading, and that Four Lions is a comedy very much from the school of Armando Iannucci (In The Loop, Veep, The Death of Stalin). That means it's quite often hilarious in venomously incisive ways, and that there's palpable underlying tragedy lingering just below the surface of every satirical moment.
Throughout the film, Adeel Akhtar — who portrays the wannabe bird bomber Faisal — is responsible for some of the biggest laughs in Four Lions, and that includes his less-than-glorious exit from the film. And while we'd love to tell you a bit more about the story in general, we can confirm beyond doubt that you'll get a lot more out of Four Lions the less you know going in. 
Adeel Akhtar never came in from the cold on The Night Manager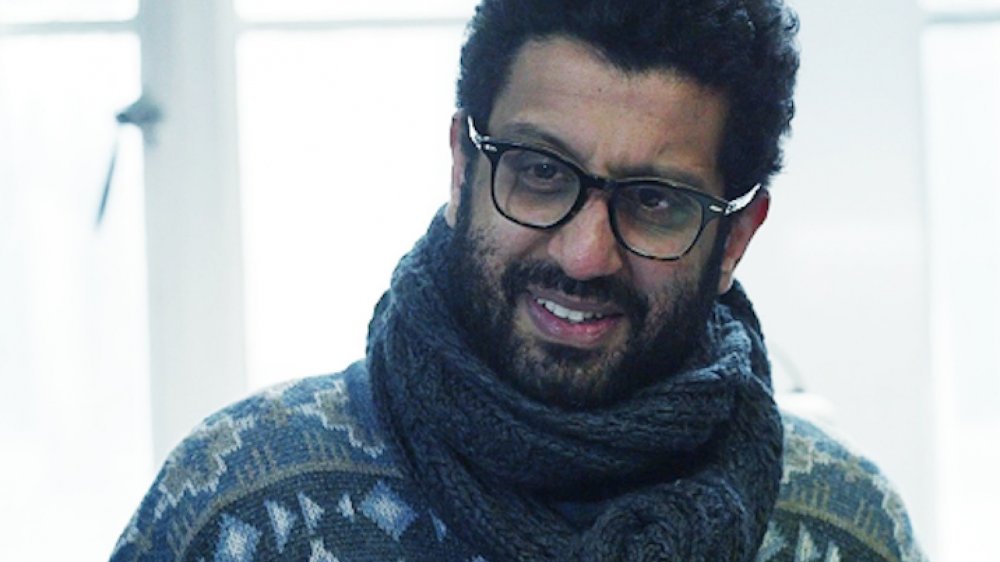 AMC/BBC
Four Lions was hardly the last project that would find Adeel Akhtar using his boundless comedic talent. It was also far from the last time he would get political on screen. In 2016, Akhtar took a notable turn into the purely dramatic realm when he signed on for a supporting role on the award-winning AMC miniseries The Night Manager. If you're unfamiliar with The Night Manager, you should know it was culled from the pages of a novel by famed spy scribe John le Carré (The Spy Who Came in From the Cold, Tinker Tailor Soldier Spy, The Tailor of Panama, The Constant Gardener, and more). At the helm was arthouse filmmaker Susanne Bier (After the Wedding, Things We Lost in the Fire).
You should also know it features a jaw-droppingly gifted cast that includes Hugh Laurie, Tom Hiddleston, Olivia Colman, Elizabeth Debicki, and Tom Hollander. As for plot, it finds Hiddleston portraying the manager of a luxury hotel in Cairo who's recruited by Colman to help infiltrate and overthrow the business of an international arms dealer played by Laurie. 
Now, if you're at all familiar with John le Carré's work, you know that's a pretty vintage sort of setup from the author. And yes, The Night Manager unfolds with all the highly muted Brit-drama and brilliant narrative twists you'd expect from Le Carré. The series is also overflowing with the distinctive, magnificently detailed sort of characters that typically don the pages of his books. That includes Adeel Akhtar's Rob Singhal, who simply has no patience for the long-game mission he's ensnared in, and just can't seem to keep warm in the icy confines of his tiny office space.   

Adeel Akhtar scored some big laughs in The Big Sick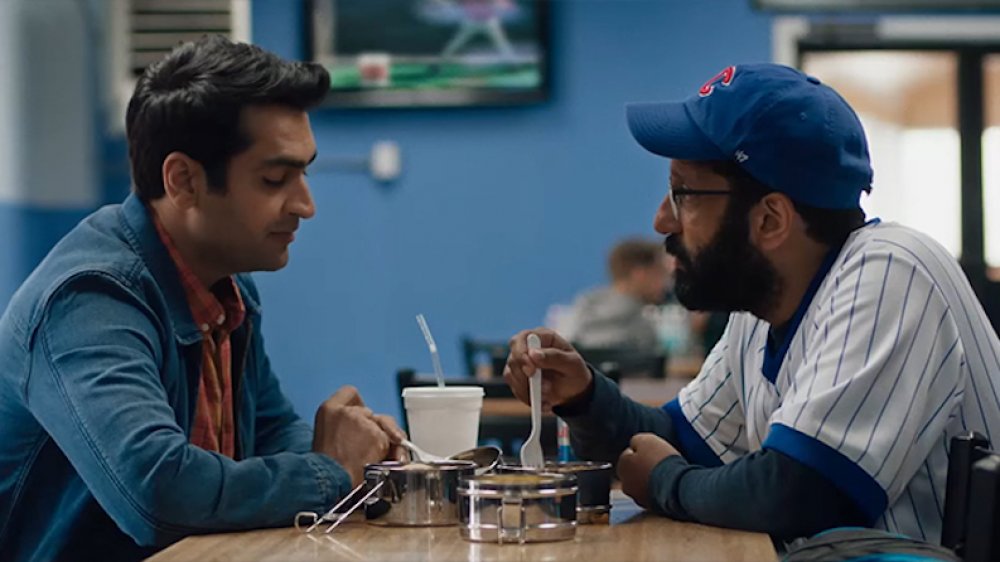 Amazon Studios
Now, it's no surprise if you didn't manage to catch Adeel Akhtar in either Four Lions or The Night Manager, because they are admittedly smaller-scaled projects. The same cannot be said for the Oscar-nominated romantic dramedy The Big Sick. And if you are among those who still haven't experienced the unbridled charm and wit of this 2017 romantic diamond, we'd fully encourage you to stop reading right this second, head over to your Amazon Prime Video account, and give it a look. It's one of the few rom-coms produced in the past decade that actually delivers the goods on both the "rom" and "com" fronts.
Starring Kumail Nanjiani and Zoe Kazan, the film follows the based-on-true-events tale of Nanjiani's highly unorthodox courtship with his now-wife Emily V. Gordon. When we say "unorthodox," we can tell you that for a significant portion of that courtship, Emily was actually in a medically-induced coma resulting from a mysterious illness. The first half of the film follows Emily's and Kumail's initial relationship, which was ultimately upended by Nanjiani's inability to be honest with his Pakistani family about dating an American woman. The second half is largely Kumail coming to terms with his mistakes, and courting Emily's parents (Ray Romano and Holly Hunter), who swoop in to call the shots once the young woman is comatose. 
That probably all makes The Big Sick sound a bit more like a proper drama to some. And while we can confirm the film artfully handles some patently dramatic terrain, it's never not a gloriously amorous romantic comedy that'll have you laughing for weeks after you see it. And yes, Adeel Akhtar's pitch-perfect turn as Nanjiani's big brother Naveed easily earns some of The Big Sick's biggest laughs.   
Adeel Akhtar showed off his range in PBS Masterpiece's Les Misérables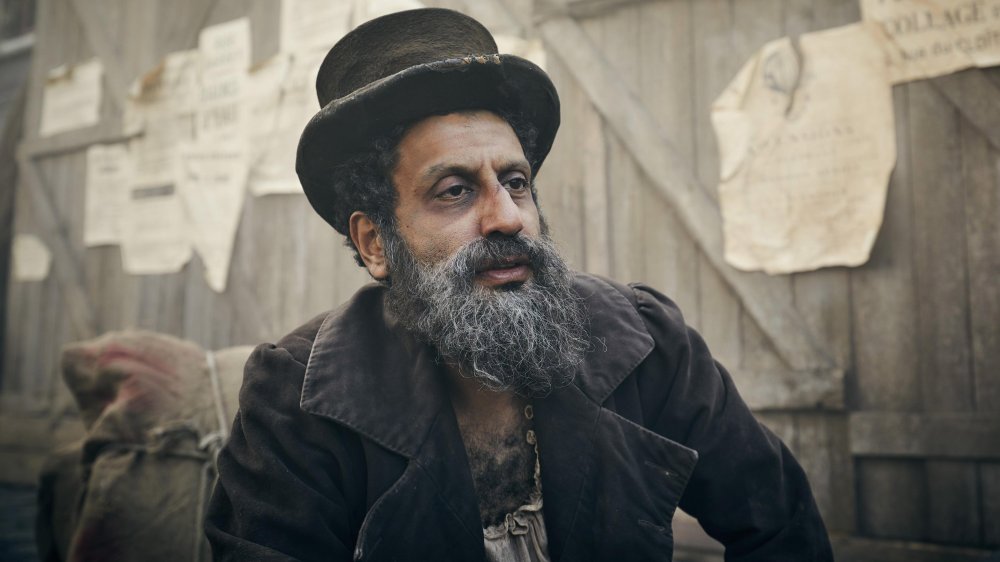 PBS Masterpiece/BBC
First published in 1862, Victor Hugo's sweeping historical novel Les Misérables is inarguably one of the most important publications of the 19th Century, if not all of history. It's also become one of the most adapted works of fiction ever written, with countless plays, films, and television productions having sprung up in the century-and-a-half since its release. Not all of those adaptations have been worthy of the source material's iconic name, but there's little question that the 2019 PBS Masterpiece-BBC co-production is among the adaptations that really got it right.
For those who missed out on the PBS mini-series event, have never read Hugo's book, or have just miraculously never seen any of the other adaptations, Les Misérables opens in the streets of Paris circa 1815, and follows a disparate group of characters all the way through to the fateful events of the June Rebellion in 1832, which eventually led to the overthrowing of the monarchy via open revolution. Central to the plot of Les Misérables is the journey of ex-convict Jean Valjean, who struggles mightily for redemption and survival as the obsessive Inspector Javert hunts him across Paris.
We're gonna stop there, because any attempt to simplify the plot (nay, plots) of Les Misérables would essentially take the punch right out of the entire story. And please believe us when we say it's a story that every living being needs to experience at least once, if only because it somehow still serves as a savage mirror to many of our own modern travails.
If you're coming to Les Misérables for the first time, you really could do a lot worse than this 2019 edition, which finds a very bearded Adel Akhtar deftly portraying one of the saga's most reviled characters, Thénardier. As an added bonus, he does so alongside his The Night Manager co-star Olivia Colman.