Why Hollywood Won't Cast Bridgette Wilson-Sampras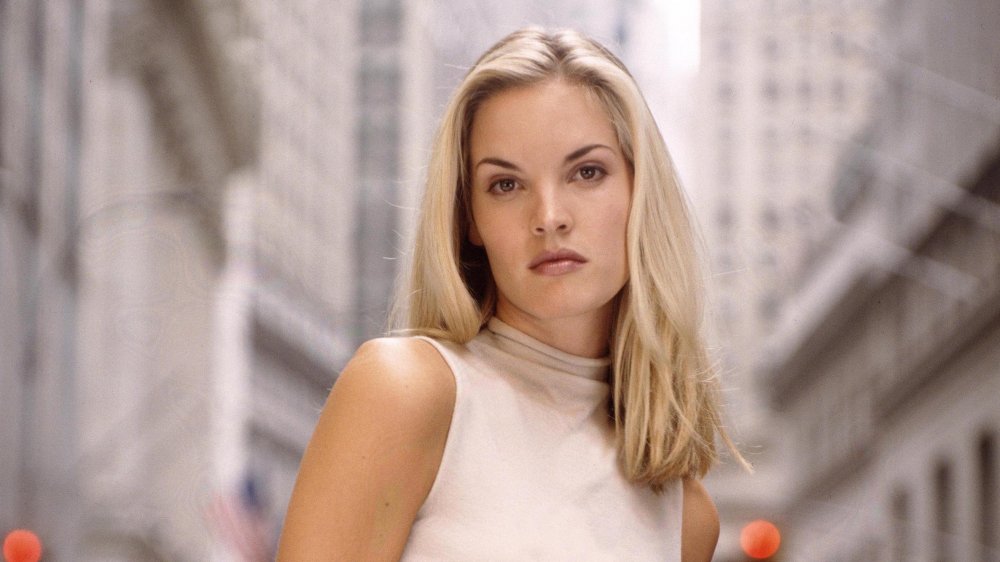 Getty Images/Getty Images
If you were the moviegoing type in the mid-'90s, it was easy to assume that Bridgette Wilson-Sampras was going to be a major movie star. The former pageant queen starred in a range of hit movies during this period, from the original Mortal Kombat to Adam Sandler smashes like Billy Madison. Whether you went looking for satirical bombast in The Last Action Hero or schlocky horror in I Know What You Did Last Summer, Wilson was impossible to miss. 
The hot streak wouldn't last, however. Bridgette Wilson-Sampras hasn't been seen in a movie since 2008's B-list boxing biopic Phantom Punch, an exit that would be impossible to predict for someone taking in House on Haunted Hill from a movie theater's upholstered seat in 1999. The question, of course, is why.
Where did Bridgette Wilson-Sampras go and why haven't we seen her onscreen in over a decade? The answer is actually rather simple. But before we get to that, it helps to know just how much of a sensation Wilson-Sampras was. 
Bridgette Wilson-Sampras was in the limelight from a young age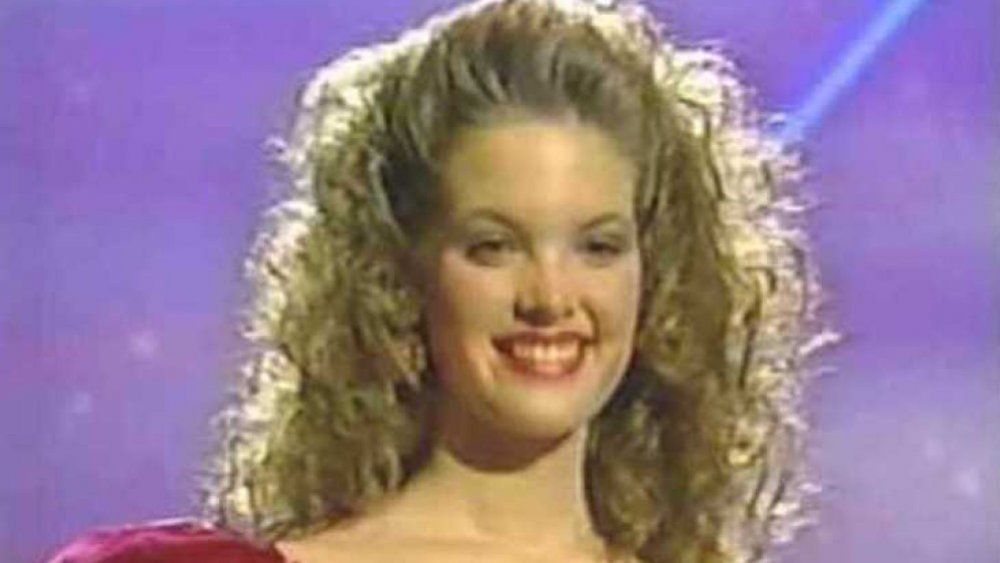 Born Bridgette Wilson and raised in a small town in coastal Oregon, at the age of 16, she competed in the Miss Teen USA pageant and won, becoming only the second-ever girl from Oregon to hold the title. Telling reporters that she hoped to pursue a career in entertainment in a post-win interview, she credited her family for helping to push her to the title and commended her competition. 
″There are 51 beautiful girls here. I'm a sincere person, and I believe in myself, and having my family here was a help,″ she said, talking to the Associated Press. 
Wilson-Sampras revealed at the time that she had no idea what her immediate future would hold, but felt the pageant win was a good start. 
"This is pretty good so far," she said. "If it gets better, I can hardly wait.″
Shortly after her year-long reign, Wilson-Sampras would land her first television role. 
Small parts on huge shows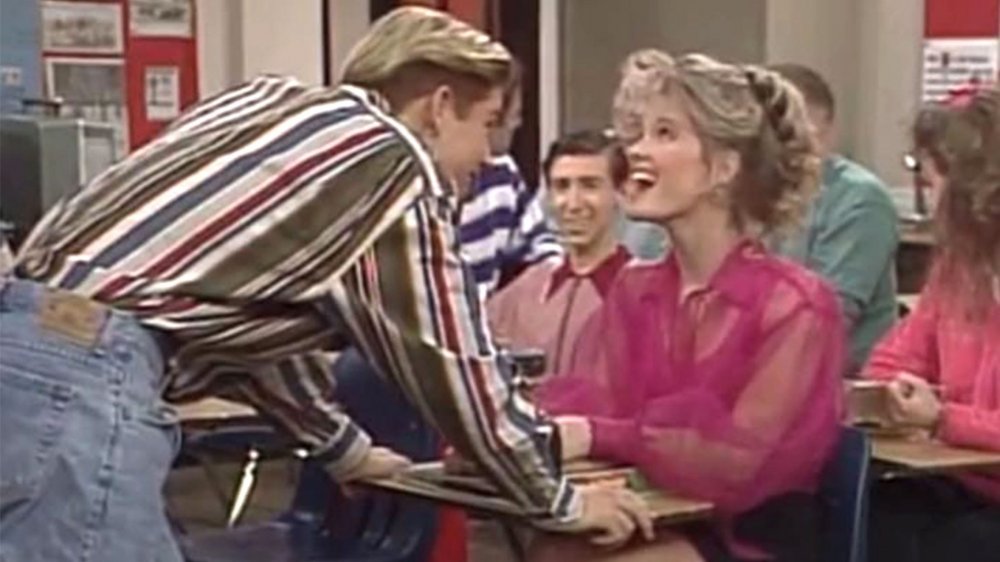 Bridgette Wilson-Sampras' foot in the door to Hollywood came courtesy of every '90s kids' favorite terrible sitcom: Saved by the Bell. She appeared in four episodes as Ginger, a ditzier member of Bayside High's student body. Her first long-term role came on the NBC daytime drama Santa Barbara, where she portrayed Lisa Fenimore for 51 episodes. 
Her roles continued to grow throughout the early '90s. Wilson-Sampras was a star cast member in the Arnold Schwarzenegger-led blockbuster Last Action Hero and appeared for a one-off on the beloved mystery series Murder, She Wrote. Her screen time and character importance skyrocketed after her turn on Santa Barbara, with roles in the Omar Epps vehicle Higher Learning and as Adam Sandler's love interest Veronica Vaughn in the movie Billy Madison.
The role she's best known for almost didn't happen due to her work with Sandler, but a twist of fate would make sure that audiences always thought of her when they thought of Sonya Blade.
Landing a role in Mortal Kombat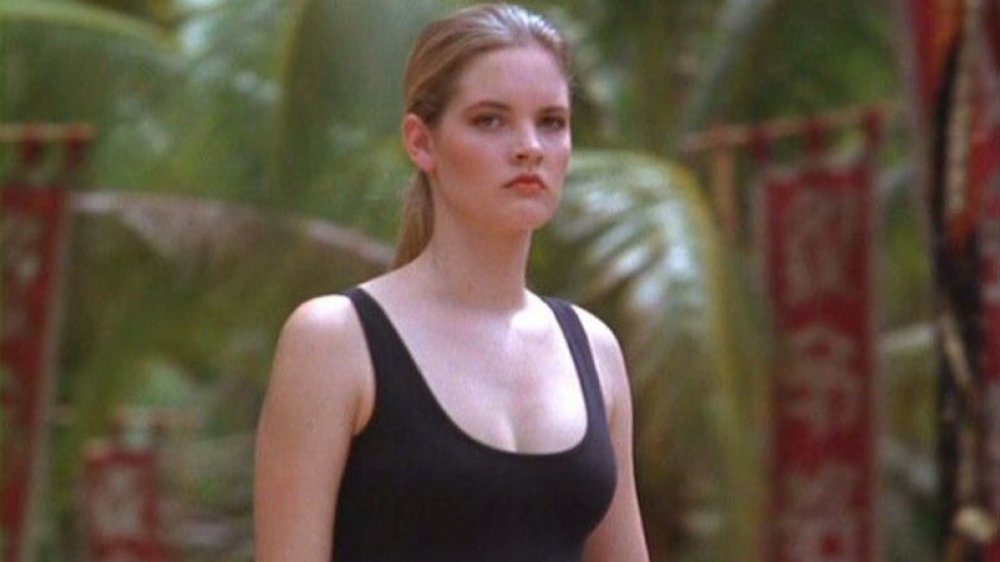 Though it was critically panned, the Mortal Kombat movie was a big deal for the actors starring in it (and the millions of arcade-addled children that were the movie's target audience). Wilson-Sampras went out for the role and shared that she'd made it pretty far along in the process before losing out to a then-unknown Cameron Diaz. She told The Hollywood Reporter that she went through a grueling audition process, only to run into scheduling problems.  
"I went back and auditioned and met with them so many times. Probably seven. I kept going back and going back and meeting with Paul and Larry and the producers," she shared in an oral history of the project.
The decision was taken out of her hands when she was cast as Veronica Vaughn in Billy Madison. The producers had been wowed by tapes of Diaz from the still-unreleased Jim Carrey comedy The Mask. Diaz trained for the shoot while Wilson-Sampras shot her film with Adam Sandler.  
"As soon as we saw the dailies from The Mask, there was no question that she was a star. We put her into training, because she had not really done this kind of martial arts work before," Mortal Kombat associate producer Lauri Apelian shared. " She broke her wrist right before shooting to the point where she couldn't do the martial arts stunts we needed."
By a stroke of Diaz's bad luck, Wilson-Sampras finally ended up landing the part.
She had to prepare for Mortal Kombat on the fly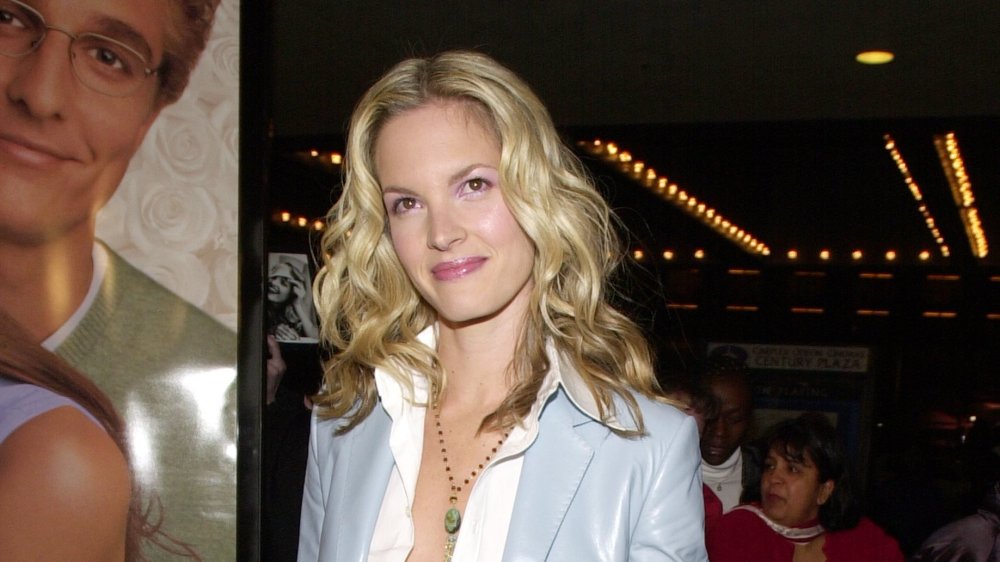 Chris Weeks/Getty Images
Mortal Kombat was beginning filming by the time Bridgette Wilson-Sampras landed the role of Sonya Blade. Luckily, she was game.
"On my last day of filming on Billy Madison, they called me up asked, 'Will you do it if we fly you out the next morning?'" she told THR. "I said 'Yeah!' I was so happy both worked out."
Where others had months to train for the film, Wilson-Sampras had to work on her fighting on-set in Thailand. They had a scare in the early-going, with their newly minted Sonya Blade suffering yet another injury trying to bring the fighting game to life.
"In the very beginning, I dislocated my shoulder. I did a partial dislocation, but it was weird because I was totally fine," she said. "They popped it back in and we kept going. It was all good."
The roles kept on coming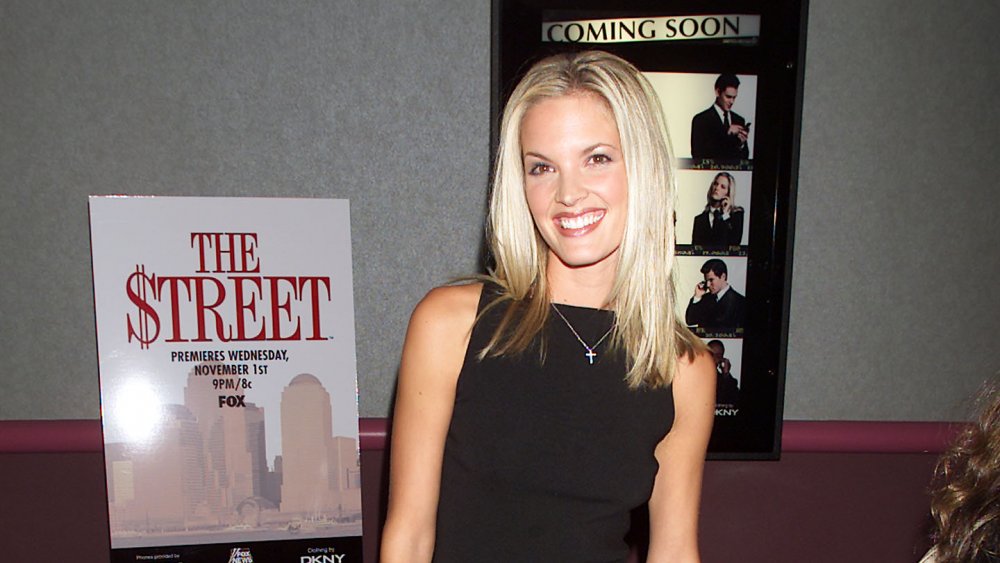 Nick Elgar/Getty Images
Some people might expect tales of diva behavior from a former pageant queen who no longer works in Hollywood, but all signs point toward Bridgette Wilson-Sampras being a trooper on the set of Mortal Kombat. She shared that she didn't engage in the debauchery and drunkenness that was all around the cast in Thailand, and was able to learn her fight choreography quickly.
"I did all of my own stunts and all my own fighting, which was awesome. I didn't have as long to prepare as everyone else did because they were able to work with the trainers for a few weeks prior to the filming," she said. "Luckily, they pushed my big fight scene with Kano to the end."
After Mortal Kombat and Billy Madison, the roles came fast for Wilson-Sampras. The supernatural horror flick I Know What You Did Last Summer kept her away from Mortal Kombat's bomb of a sequel. She closed out the '90s with a few minor parts before starring in the remake of House On Haunted Hill. Her last major role came in 2001, when she appeared in the Jennifer Lopez/Matthew McConaughey romantic comedy The Wedding Planner. During this time she was pursuing a relationship with a man who has remained a household name well beyond the '90s: tennis star Pete Sampras. 
Marrying a superstar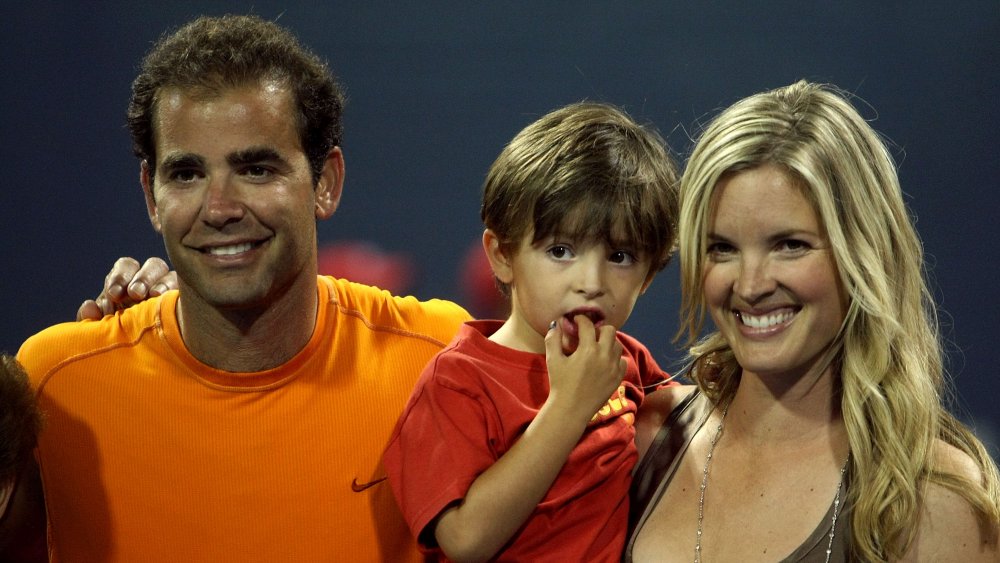 Stephen Dunn/Getty Images
Bridgette Wilson-Sampras married 14-time Grand Slam winner Pete Sampras in 2000. The pair met by chance after Sampras spotted her at a Los Angeles movie theater.
"I said to my friend, half-kidding, 'I'd love to meet her,'" he explained to In-Style Magazine, and the friend went through with connecting them. 
The pair dated for nine months before Sampras proposed at his Los Angeles home. Sixteen weeks later, they held the wedding in the backyard. Sampras rented a massive tent to cover his private tennis court, and turned it into a reception hall. A backyard wedding is a little different when it's between a movie star and a globally famous athlete and the Sampras and Wilson nuptials didn't disappoint. In-Style's report on the ceremony reveals that Elton John dropped in for a surprise performance, closing with "Can You Feel the Love Tonight?"
"That's one of my most vivid memories of the wedding," Wilson-Sampras said.
Pete foreshadowed the fact that they would both be hanging up their careers in the next decade with a romantic quote that he gave to the magazine. 
"When you win matches, it's a short-lived high," he said. "This was something I was committing to for life. Tennis will one day stop, but I'll always have Bridgette. That's the biggest reward of all."
Bridgette Wilson-Sampras wanted to be a homemaker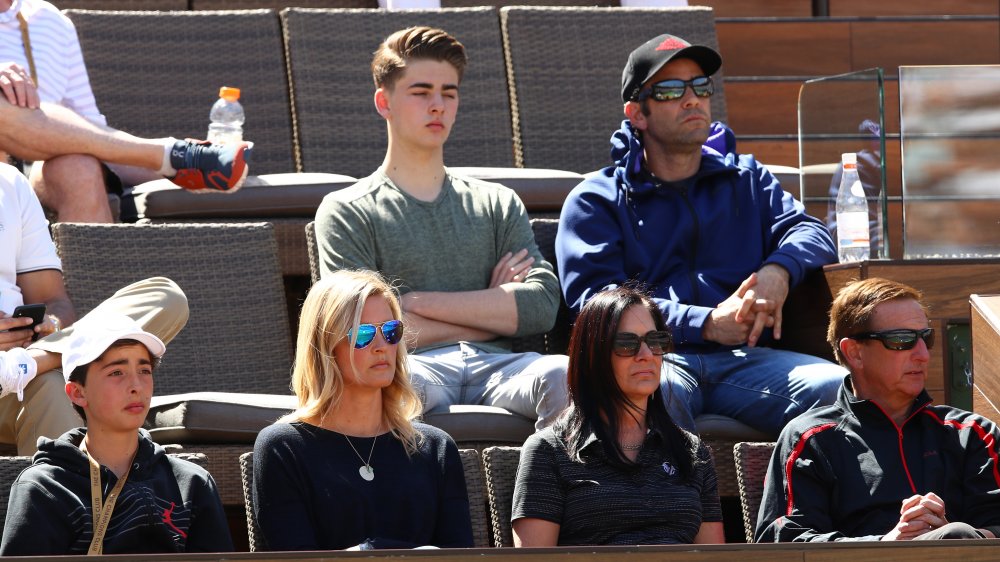 Clive Brunskill/Getty Images
Anyone who was paying close enough attention could see that Wilson-Sampras' acting days were numbered. As a People story from 2000 reveals, she was explaining that she wanted to be a homemaker as far back as 1993. 
"I know I want to have a family and be a housewife," Wilson said. "That's really the most important thing with me."
Sampras' family speculated that it was Bridgette's domesticity and love of the low-key family life that drew him to her. 
"Him seeing how important her family is to her really attracted him," Sampras' brother Gus said in that same article, and his sister laid out the way the pair connected over anything but the fast life.
"I think Pete and Bridgette clicked because they both enjoy doing similar things — such as movies, dinners and hanging out at the house," said Stella Sampras-Webster. "They are comfortable with each other. They want to have a family, and she has the qualities that will make her a good wife and mother."
Two big, little reasons why Bridgette Wilson-Sampras stopped acting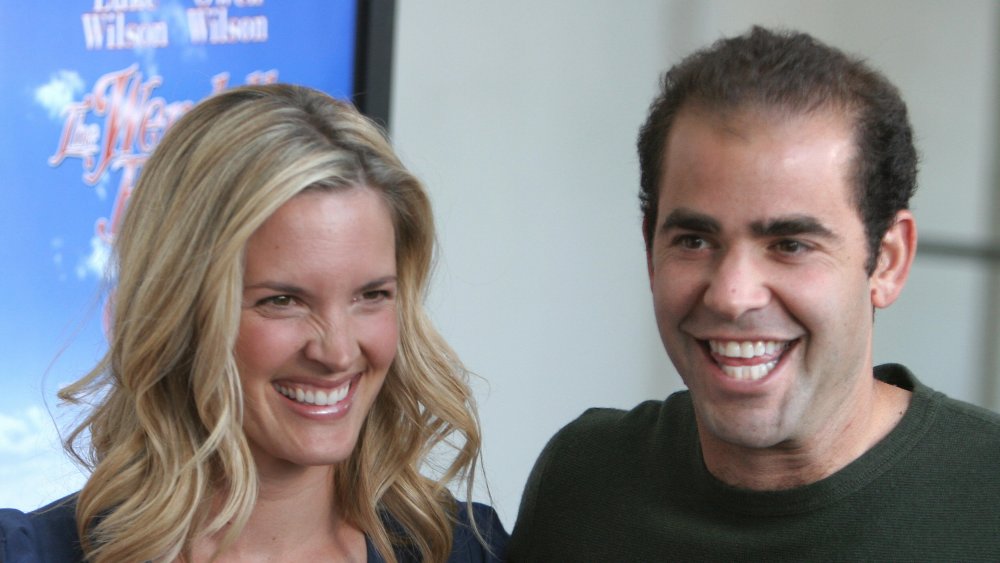 Robyn Beck/Getty Images
The Sampras' marriage has endured for two decades. Since that ceremony in their home, the couple have had two sons. Christian Sampras was born in 2002 and Ryan Sampras followed in 2005. 
Pete retired from professional play in 2002 after besting his career-long rival Andre Agassi in the finals of that year's U.S. Open. Bridgette Wilson-Sampras continued to act sparingly in the years after her sons were born, but interviews from around the time of her final film make it clear that she was ready to walk away.
"For now, I want to be there when [the boys] wake up and I want to be there to put them in bed," she told Pregnancy.
Wilson-Sampras could not bear to be apart from her children and she shared that feeling with the magazine. "It was very hard for me to leave my kids. It was just devastating to have to get a babysitter that wasn't family," she said. "Pete was like, 'Oh my God, I'll fly your mom down! Can we just spend the night, one night somewhere?'" 
While she's almost certainly gotten better about separation in the decade since, Wilson-Sampras has not returned to acting.